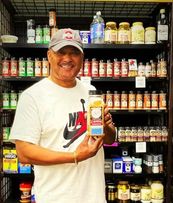 Photos courtesy of Chef Michael Daniels

Chef Michael Daniels, founder of MD Creative Blends, grew up eating exotic foods including pheasant, quail, red snapper, orange roughy, mahi mahi and even octopus. "As a child, I would rush home every day to see what my mother had cooked for supper. This caused me to realize that food made people happy and brought them closer at a young age." Chef Daniels continued, "From entrepreneurs closing a monumental deal to joyous proposals, food has always been an avenue of conversation and togetherness. I've always loved the hustle and bustle of a restaurant atmosphere and ambiance."

Chef Daniels studied theatre and film at Ohio State University. He started his journey in culinary arts when he was about thirteen years old, working in downtown Mansfield at a restaurant called the Bendarya Inn as a pitiful dishwasher. His culinary career excelled from that point on working under many awesome chefs.

He left Ohio State and his cousin, who was a hair stylist in the film industry, hooked him up with celebrities like Morgan Freeman and Danny Glover, just to name a few. He soon left for California, leaving his wife and young kids behind. He was hoping to gain work in the film industry. Four days after arriving in California, he found himself on the set of "Lovecraft" (To Cast a Deadly Spell) Director Martin Campbell. "It was very exciting to be on a real movie set with Fred Ward, David Wagner, Julianne Moore, and Clancy Brown, who I later became good friends with. He was from my hometown of Mansfield, Ohio." Daniels got to work with Clancy again back in Mansfield, Ohio in the feature film "Shawshank Redemption.' "It was a blast to have him, and Morgan Freeman actually come to my house and drink a beer."
Chef Daniels and actor Danny Glover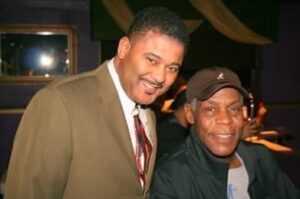 He followed the director around the set watching him do his work and the director never said a word about why he was following him around. "One day at lunch he said, 'I have been seeing you follow me around and see you have a very keen interest in acting and film.'" He asked him his name and where he was from. He told him, Ohio. "I had only been in California for four days. Hollywood director Martin Campbell said he was going to write "Taft Hardly" into the script for me, so that I'd have a scene in the movie. The scene was me, by myself, reading lines and a stunt." After this movie, the director hooked him up with Bette Midler and James Caan in the film "For the Boys."
Chef Daniels and musician Kenny G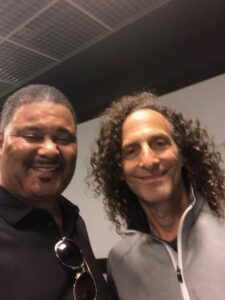 Daniels worked on a few more films, but soon he went on hiatus. "I still had my chef background and applied at Wolfgang Puck's restaurant Spagos. Hanging out there, I ran into people of all walks of life, even celebrities that I had met in the motion picture business. I soon started getting asked to cater dinner parties and it quickly snowballed." His resume includes an exciting list of people that he has had the pleasure of serving, many of them celebrities.

"Before my dear mother passed away, she told me to follow my dream. I have a God-given talent to cook great food. This culinary career has led me to many great things, and I continue to meet very interesting people."

GO BANG! Magazine: Growing up, who were some of the people that inspired you and why?

Chef Daniels: I was always inspired by my mom and grandmother Lilly Pearl, also my dad and uncle Braxton. They put so much joy into what they were doing as far as food. They were always cooking for others. This made my soul glow, and my family was so loving. So, I wanted to make this happen for myself. Also, I stuck with it and have created some of America's best dishes.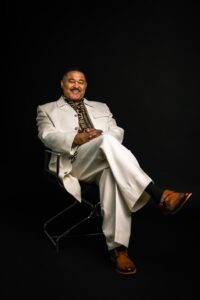 GO BANG! Magazine: When did you know that you wanted to pursue a career in culinary arts?

Chef Daniels: I knew this was what I wanted to do because it started getting good to me. I started seeing what greatness my family had cooking. I loved to watch Julia Childs and her French cuisine. It allowed me to take my own flavors and turn them in to French Creole dishes.

GO BANG! Magazine: Prior to pursuing a career as a chef, you were involved in acting and the film industry. What caused you to go on hiatus and do you see yourself ever returning to the acting field?

Chef Daniels: Acting was always a goal. I did plays in grade school, junior high and I studied drama at Malabar high school where I graduated. I went on to Ohio State, studying theatre and film under Professor Larry Evans. I even went to Stanford Canada to see the big theatre festival. I got acquainted with Shakespeare and the Elizabethan and Renaissance theatre.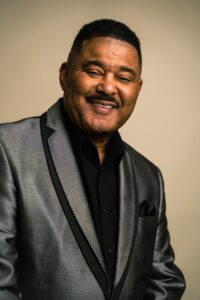 My cousin Eric Wilson was a hairdresser in the motion picture business and hooked me up with Danny Glover, Morgan Freeman, and Samuel L. Jackson. I went to California and within days was on a motion picture set. This continued for at least six more motion pictures. Then a hiatus came, but I had a chef background, so I traveled over to Beverly Hills and hung out at Wolfgang Pucks Spargo's and other prominent Los Angeles upscale restaurants. I started seeing celebrities I had met and worked with and soon found myself doing dinner parties. It caught on. I loved acting and would not want to return to it on a grand scale, but would dabble in small stuff that wouldn't take up too much of my time.

GO BANG! Magazine: What are some of your most favorite dishes to prepare and which are your most popular?

Chef Daniels: I love preparing dishes from all over the world and was greatly inspired by Anthony Bourdain and other world traveling chefs. I always wanted to get away from the basics and explore things "out of the box." I would create culinary dishes that people around just didn't do. My French Creole recipes caught on to something amazing. I also love doing authentic Italian, where I was personally trained by Chef Pagani, who showed me everything I needed to know about Italian cuisine. I also slay Asian, Indian, Thai, Southwestern and other world cuisines.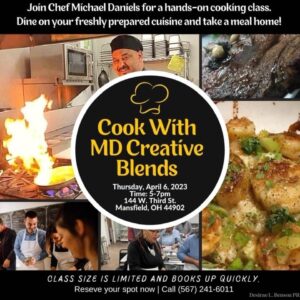 GO BANG! Magazine: In addition to being a chef, you are also an entrepreneur. You're the owner and founder of MD Creative Blends. Tell our audience about your business and its mission.

Chef Daniels: After everything we have discussed up until now, and after being able to create many fusions of cuisines which started out as a hobby that became a lifelong accelerated career, I decided to start my own business called MD Creative Blends. My company blends a combination of culinary cuisine dishes that were strictly my design and creation. People always ask me for recipes, which I gladly give, but they can never get it right. I guess that comes from studying for years the art of exquisite culinary cuisine. That made it easy for companies to hire me because I am that one stop shop.

GO BANG! Magazine: How would you describe your style of cooking and what makes your dishes stand out from your competition?

Chef Daniels: My style of cooking consists of everything a person could go through in a day. Let's think about what that means: love; happiness; disappointment; craziness; and sadness. Now if you combine just some of these feelings, you come out with an out of sight dish. I always cook when I'm feeling some kind of way.

When I go to food shows, other chefs know I'm present because of the crowd. I always have a large eye-catching display with music, food, and the personality of Chef Michael Daniels. I guess you can call it desirable charm. You can't create charm. It must be a God-given blessing. Now do the math and equations and you come out with MD Creative Blends Culinary. This is why the question is always "How do you get your food to taste this way?" Lol. The answer is, "it's a blessing from God!"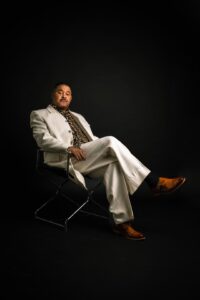 GO BANG! Magazine: If you had the opportunity to experience one of your wildest dreams, what would that dream be, and who would you share it with?

Chef Daniels: My dream is to be able to do this forever in a promised paradise condition, where the best vegetables are grown and the tastiest fruit your palate could ever imagine are found. Free from hurt and pain, everyone eating from a table as far as your eyes could see. People smiling and happy to be sitting there because they were able to taste and eat anything their hearts desired, without worrying about if they could afford it. This is my dream. This dream is known as the taste of true Culinary Arts.

GO BANG! Magazine: If you had the opportunity to serve any individual dead or alive, who would it be, what would you serve, and why would it be so special to serve them.

Chef Daniels: This would be everyone that I loved growing up who helped start me out on this career of culinary arts. My mother and grandmothers told me that I had a God-given gift to cook fine cuisine. This stuck in my heart to this very day. I would love for all my dead loved ones to see what I have accomplished in this field. My hope is for them to be resurrected back to life as healthy human beings and to enjoy life for what it was meant to be. I would serve every dish my family specialized in. Every cake or pie Aunt Pinky Mae has ever tasted. Every biscuit my grandmother Lily Pearl has ever made and every piece of seafood my father has ever caught out of waters from around the world. Yes, I would serve the Culinary Cuisine of Life.
GO BANG! Magazine: I'm sure that your dear mother is proud that you have achieved your dream, as she instructed you to accomplish. What advice would YOU give a young boy or girl, that wanted to pursue a career in the culinary arts?

Chef Daniels: If their little hearts are into it just as mine were, they should attend my cooking class and let me show them from the beginning how to become a culinary chef, where your food will taste fantastic, and people will ask, "How did you get your food to taste like this?" They will know in their hearts, I learned this from a true lover of culinary cuisine.

GO BANG! Magazine: In conclusion, what do you want your legacy to be?

Chef Daniels: I want my legacy to be that everyone that learned something from me, they took it to heart, and they treated people with respect and love. That they were able to taste and admire everything I have taught them and that they followed my instructions.

Last but not least, that they too were able to pass along traditions to their families and friends. I would give them a culinary experience that nobody could imagine, with the exception that they were trained by Chef Michael Daniels.

GO BANG! Magazine: Chef Daniels, I want to thank you for granting me this interview. I also want to inform you that now you have been officially BANGED!!! GO BANG!

Chef Daniels: "Thank you, Pierre, for your interview! Stay tuned, things are going to keep growing. I have a great publicist and we are not taking any cheap shots. Remember it's a culinary adventure!!!"
FOR BOOKINGS OR INTERVIEWS, CONTACT PUBLICIST:
Desirae L. Benson | ForbesBLK Official MemberEntertainment Publicist | Multimedia Journalist

DesiraeBBB@gmail.com


LEAVE YOUR COMMENTS BELOW!!!


Pierre A. Evans is a freelance writer of Entertainment, Music, Art, Culture, Fashion and Current Events, and previously for SoulTrain.com, NDigo.com, ChicagoDefender.com, EmpireRadioMagazine.com, and UrbanMuseMag.com, an author, singer/songwriter, actor, model, poet, dancer, and DJ. He is also the Owner of Pinnacle Entertainment Productions and the Owner/Publisher of GO BANG! Magazine. Follow him on Facebook @Pierre Andre Evans, Twitter @Playerre, and on Instagram @Pierre_Andre_Evans.