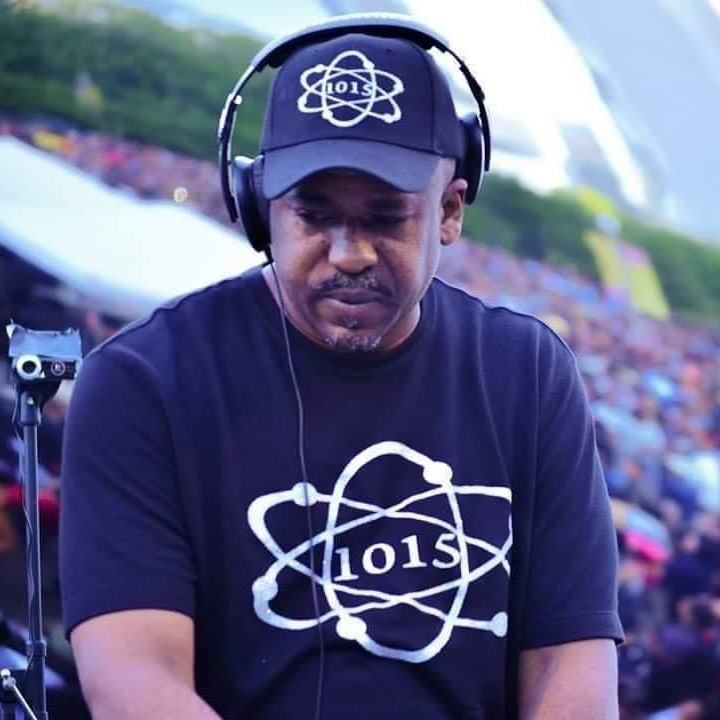 Photos courtesy of Facebook.com
One of our own…Chicago's own…House's own…Craig Loftis, pioneering DJ, music producer, club owner and one of Frankie Knuckles' proteges, needs our help. His club, "The Lodge", one of Chicago's only southside clubs dedicated to House music, culture and the community, was recently closed by the City of Chicago due to minor licensing violations and structural issues.
He has set up a GO FUND ME account asking the community to help save The Lodge. CLICK HERE
For those that may not be familiar, Craig Loftis has been a DJ in the Chicago music scene since 1979. He realized that music was his true gift from God and he decided to take it further. He attended Columbia College Chicago, where he received a degree in Arts and Entertainment Management and Sound Engineering. In the early years, he redesigned the sound system for Frankie Knuckles' legendary "Power Plant" and became Knuckles' personal sound engineer, opening DJ and General Manager for the next four years. In 2000, Loftis started a new promotion company, Loftwerk Productions, working with Loleatta Holloway, Ava Cherry, Sharon Pass, Darryl Pandy, Byron Stingley, Rochelle Flemming, Georgy Porgy and Martha Wash, to name a few.
Craig says, "The Lodge is in need of your help and support. The Lodge is located at 5108 S. Prairie Avenue in Chicago. It's a Black-owned-and-operated private dance club. The Lodge is a place that welcomes all regardless of race, sexual orientation, and gender identity. It's also a great place to hear HOUSE MUSIC in the city that it was born in… CHICAGO!
The Lodge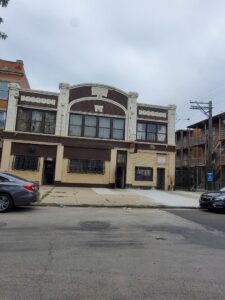 Just recently, the global House community united to save the historic building in Chicago that housed Frankie Knuckles' "The Warehouse", which resulted in getting it designated as a national historic landmark. Let's come together again to save The Lodge, a possible future national historic landmark!!!


GO BANG! Magazine is asking all lovers and supporters of House music and the House culture across the world, to unite and save a historic and important structure in the legacy of House, The Lodge!
Please dig deep and donate whatever you can. We have a goal of reaching $50,000.
At the time of this writing, The Lodge's GO FUND ME has reached a little over $2300
Loftwerk Production is the name of the production company that hosts and manages the The Lodge guest memberships events @ The Great Lakes Elks Lodge #43 5108 S. Prairie ,Chicago Il. 60615. The sole purpose of the group is to promote and preserve the rich legacy of Chicago House Music . All like minded individuals are welcome to join. Being a member of Loftwerk Productions (THE LODGE) in no way makes you a member of Great Lakes Elks Lodge #43 . What it does do, is allows you to enter the event hall as a guest of Craig Loftis, member of Great Lakes Elks Lodge #43. THE LODGE IS NOT OPEN TO THE PUBLIC.. you must be invited by a member of Great Lakes or a guest member of THE LODGE.
Lastly, Craig requests, "To everyone who has donated and that plan to donate, please send me a SHORT VIDEO SNIPPET of what "The Lodge" means to you. Please end it with '25 to stay alive'…Support The Lodge.' You can drop it in my inbox or email it to cl60643@aol.com . Thank you!"
#25ToStayAlive
1Love1House
LEAVE YOUR COMMENTS BELOW!!!

Pierre A. Evans is a freelance writer of Entertainment, Music, Art, Culture, Fashion and Current Events, and previously for SoulTrain.com, NDigo.com, ChicagoDefender.com, EmpireRadioMagazine.com, and UrbanMuseMag.com, an author, singer/songwriter, actor, model, poet, dancer, and DJ. He is also the Owner of Pinnacle Entertainment Productions and the Owner/Publisher of GO BANG! Magazine. Follow him on Facebook @Pierre Andre Evans, Twitter @Playerre, and on Instagram @Pierre_Andre_Evans.