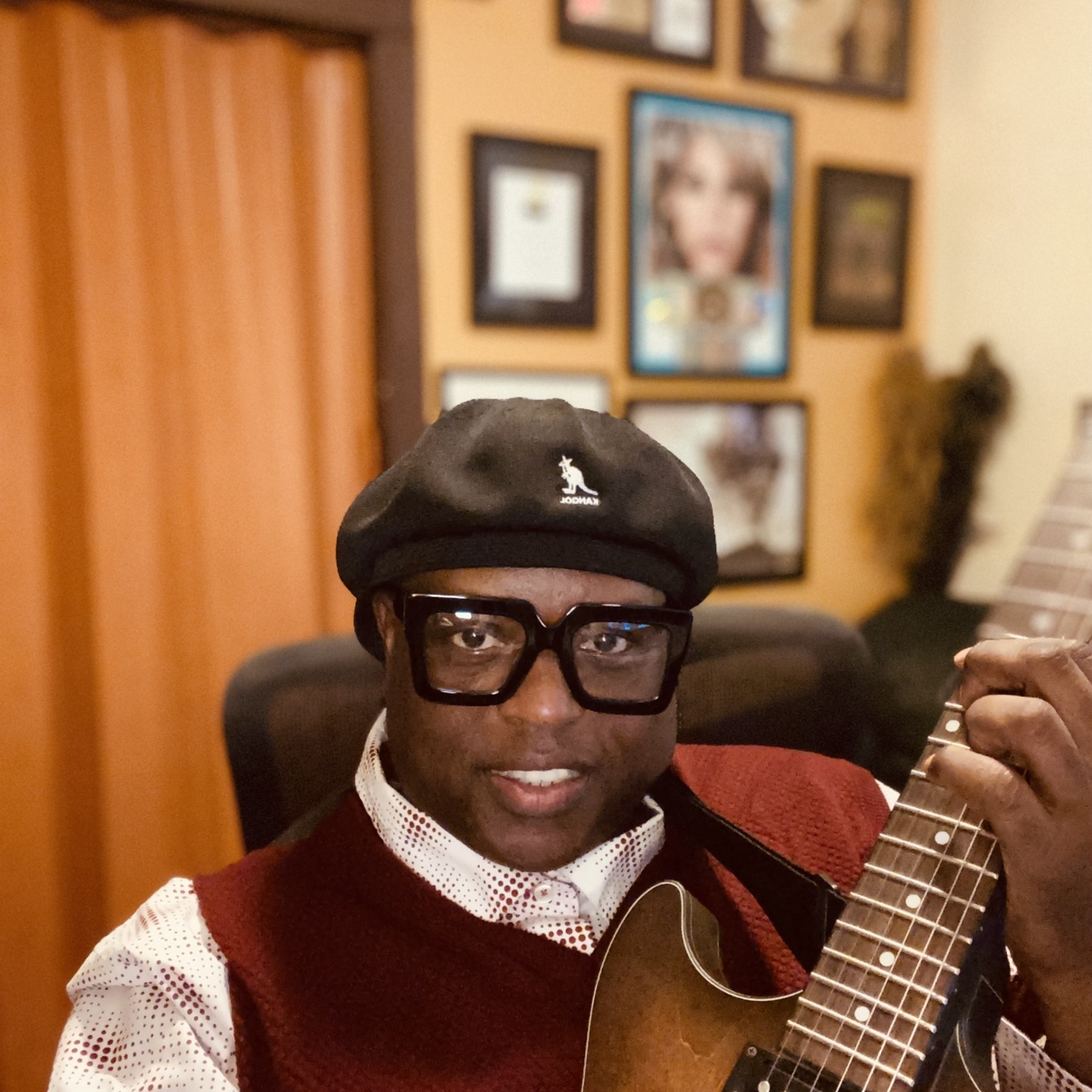 Photo courtesy of: Quincy J. Trent


Rob Morrison has emerged as a powerful force in the film and entertainment industry. As an award-winning composer, Morrison has worked with a wide variety of artists across multiple genres. In 2004, Morrison became a highly sought-after composer when the world-renowned artist, Beyoncé released her multi-platinum album, "Dangerously In Love." The album featured the smash hit, "Crazy In Love," which earned the Chicago based composer a Grammy® and a certified gold record for his exceptional keyboard arrangement and musicianship for the remix.

Known as, "The Sixth Man of Music, " Morrison has worked with the likes of the esteemed music producer, Vassal Benford, where he served as a session keyboardist that helped to showcase the music of many artists who have gone on to have great success. As a highly sought-after composer, Morrison has worked with various TV and film projects and spent a good amount of time with the Sophia Session Orchestra of Bulgaria conducting scoring sessions for various film projects. His work was well received, and he was subsequently considered for a nomination for the 62nd Grammy's® regarding the song titled, "Imagine."

Morrison has always stayed relevant by using his talent to create unique content for others. His many interviews also reflect his passion and purpose when it comes to his craft. He recently scored Carl Weber's The Family Business on BET+. He is currently working on additional film and TV projects for various streaming networks. With an arsenal of experience in his entertainment portfolio, Morrison continues to show and prove why he is a top-notch composer with the talent and success record to thrive in today's ever-evolving world.
It all matters!

Photo courtesy of: Rob Diggy
GO BANG! MAGAZINE: What is a film composer and what's your role?

Rob Diggy: A film composer's job is to create a flow of music that accentuates the actor's movement and dialogue, and to create a theme around the characters to kinda help with the storyline. It's the thing that a director can't imagine.

GO BANG! MAGAZINE: Why is scoring so important to a film?

Rob Diggy: A really good score will connect your audience and bring something extra to the screen. Treat the film like it's your right arm, that's how important it is.

GO BANG! MAGAZINE: How long have you been scoring films?

Rob Diggy: I have been scoring films since the early 90's. That's kinda a late start, but I quickly figured out that I could have more fun with a full score, than a R&B track. Scoring a film is like chess. You gotta know when to move.

GO BANG! MAGAZINE: About how many films you have scored?

Rob Diggy: I have scored over 100 films and counting. All of them didn't make it to IMDb.
GO BANG! MAGAZINE: What would you tell a young aspiring composer?

Rob Diggy: A young cat needs to stay hungry and stay ready. Study the latest sounds, subscribe to different sites about composing, create your style, and be you. Place your music online, like on Soundcloud or Distrokid. Invest in your craft. Spend damn near every penny on your talent. Google free sounds and create such an arsenal of sounds, that directors will wanna use you.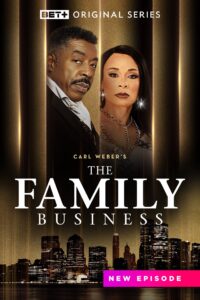 GO BANG! MAGAZINE: How did you get the job on BET+, scoring for The Family Business?

Rob Diggy: I had always said you never know when the phone will ring or get that email or text. Well, it was the phone that rang, and on the other end was the director for The Family Business, Trey Haley, who is President of Tri Destined Pictures. He introduced himself and asked if I was interested in scoring season four and was I busy. I told him I was good to go. He said he found me on my Instagram page and my Soundcloud link was there. He said he liked the sound and wanted me on board. A few days later, he called and laid out the details of how I was gonna receive the deliverables. He sent two episodes a week and I got started.

GO BANG! MAGAZINE: How many episodes did you score?

Rob Diggy: There were a total of 10 episodes, each having its own identity. Trey was very impressed. Once I got started, he really didn't bother me much. He kinda allowed me to do my thing.


Photo courtesy of: BET+

GO BANG! MAGAZINE: Did the series help you get other work as a result?

Rob Diggy: The series has opened some doors, yes. I have worked on a project for one of the producers of the show and some great referrals.

GO BANG! MAGAZINE: Did you feel a bit intimidated having to score scenes with such iconic stars?

Rob Diggy: Na… you seen one star; you've seen them all. But, excited to have scored Ernie Hudson's scenes, as well as Stan Shaw's scenes.

GO BANG! MAGAZINE: What advice would you give to aspiring film composers wanting to get into episodic tv?

Rob Diggy: Study other shows and network with some of the actors on social media. They may not respond but keep at it. Getting to know the showrunners is very important.
GO BANG! MAGAZINE: What were some of the challenges while scoring The Family Business?

Rob Diggy: I completely lost one of the episodes. My computer was having an episode lol! I never said anything, I just started over.

GO BANG! MAGAZINE: What is a theme and how did you know what character(s) need what music in an episode?

Rob Diggy: Themes are used to identify the characters. My best example is from the movie Jaws. Every time you saw him coming, you heard his theme music. It's the recurring motif that plays when you see that character. Of course, you can manipulate it adding a sound or two, but still having its core.
GO BANG! MAGAZINE: What projects are you currently working on?

Rob Diggy: Currently I am working on a suspense thriller titled Lipstick starring Camille Winbush of the Bernie Mac Show, directed by Kimberly Connor. Also scoring a horror film titled The Unseen, directed by Vincent Shade, and a few more with Christopher Nolen.

GO BANG! MAGAZINE: What software do you use for making music?

Rob Diggy: I use Logic Pro X. It's the industry standard for scoring films and making hip hop beats… a one stop shop.
GO BANG! MAGAZINE: You've really been getting great gigs, whose your publicist?
Rob Diggy: Desirae Benson! She has been helping me along the way and has continuously been pushing my name out there!!

GO BANG! MAGAZINE: How can people find you?

Rob Diggy: You can find me mostly in Dubai, but for now Instagram and Facebook. The handle is "Rob Diggy" or simply Google me.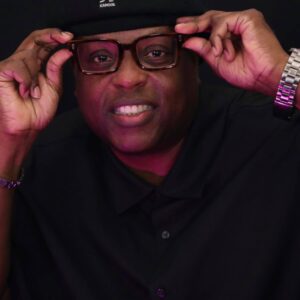 Photo courtesy of: Quincy J. Trent

GO BANG! MAGAZINE: Well Rob, thank you for this interview and good luck with all that you are doing. You have now officially been BANGED! GO BANG!

You can follow Rob Diggy and Composer4Filmz at the following links:

SoundCloud
Facebook
Instagram
ConradSeries




Pierre A. Evans is a freelance writer of Entertainment, Music, Art, Culture, Fashion and Current Events, and previously for SoulTrain.com, NDigo.com, ChicagoDefender.com, EmpireRadioMagazine.com, and UrbanMuseMag.com, an author, singer/songwriter, actor, model, poet, dancer, and DJ. He is also the Owner of Pinnacle Entertainment Productions and the Owner/Publisher of GO BANG! Magazine. Follow him on Facebook @Pierre Andre Evans, Twitter @Playerre, and on Instagram @Pierre_Andre_Evans.