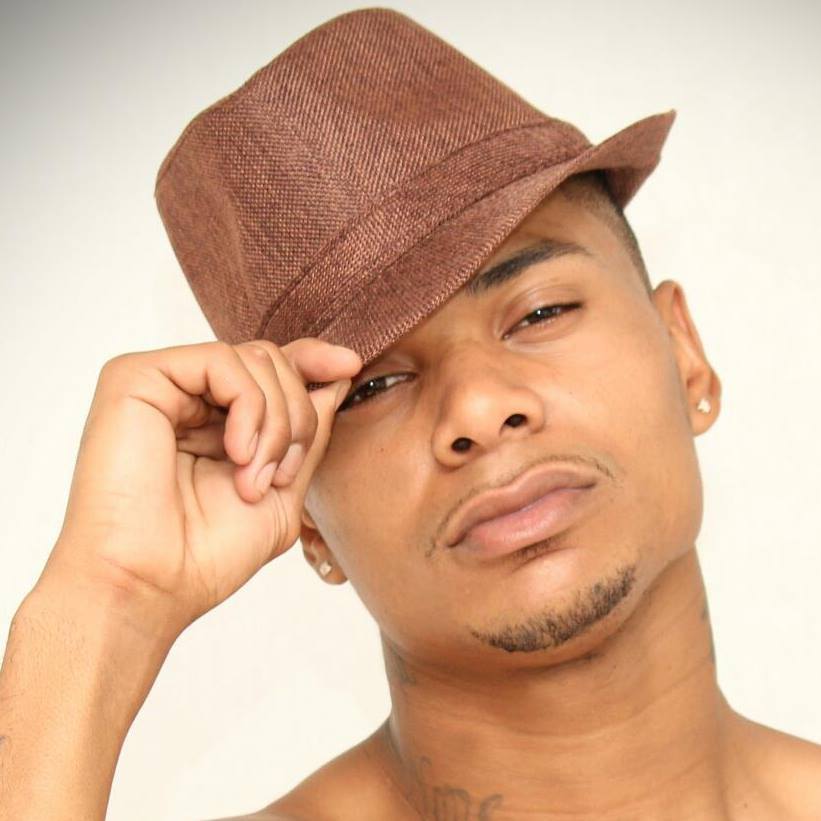 Julian is an professional model looking to further his career in acting. He's a freelance model that has landed opportunities to work with a variety of photographers. His ever-growing skills in modeling are enhanced with each and every shoot.
He's also a recording artist, as well as a dancer. He's looking to record beautiful and memorable music, which results in a positive change in the Music industry. This will be achieved by contributing his unique sound to the mix.
So, be on the lookout for the NEW face in town, that's bringing acting, music and dancing heat… Julian T. Allen!
GO BANG! Magazine: How long have you been acting?
Julian T. Allen: I've been acting since I was a child. "Shout out!" to my family for developing my character. It's been what I've always wanted to be growing up. It's natural…it's what I love!
GO BANG! Magazine: How did you get involved in acting?
Julian T. Allen: I got involved seriously in acting at 13, when my grandmother took me to Glamour Model Talent Agency and they kept telling me that I had the face. So, although nothing was pursued, other than a photoshoot for headshots, it always stuck to me that the "sky's the limit." With me being naturally funny and always coming up with characters, I decided to join the field to become an entertainer.
GO BANG! Magazine: How did you get involved with the movie Magic?
Julian T. Allen: "Shoutout!" to Leonard Stewart who introduced me to Billy Ray Valentine about a year ago. I was actually scrolling through my Facebook and noticed my friend was doing some amazing work pertaining to the movie Magic.
I saw a clip and was saying to myself, "if I could only squeeze a spot in that production it soon would be my chance no matter what platform to showcase what I could do." Big ups to Billy Ray! I Facebook called him and told him what my passion was, and the rest was history. He embraced me with open arms, like a lost child who was in need of a family.
GO BANG! Magazine: What about Magic attracted you to want to be a part of it?
Julian T. Allen: I was attracted to Magic because I'm a great fan of urban films and independent directors. I've seen so many, no disrespect…low quality movies in my time that I've always felt needed to be seen. We've all started from the bottom on so many projects and I'm just the person that sees the best in everything. I just wanted to have a shot and here I am today. Magic was the story I related to.
GO BANG! Magazine: How would you describe your character in the film?
Julian T. Allen: The character I portrayed was S aka Security. There are so many things you can say by being silent. It's the look that says it all. When you look at that character, his face says, "I'm not the one to play. I get the job done." I was the person that would take you out, if the boss said so.
GO BANG! Magazine: You are also a model? Tell us more about that.
Julian T. Allen: I started modeling at 17. I had no interest until it had been suggested by friends I knew from the industry. So me being a hustler, I engaged and developed an interest. I started out freelancing, until I got paid for a shot and thought, hey this is cool I guess. I took it to the next step. Next thing you know, I made a page on Model Mayhem and I just kept getting booked. It's fun, but sometimes it could be a lot of work, considering the fact that I love to eat. (LOL)
GO BANG! Magazine: As an actor, what type of roles are you currently interested in?
Julian T. Allen: Man, I'd love to do any and every part there is. There are no limits to my interest. I'm very open and comfortable playing whatever part necessary. But preferably a character that's a stand up, action, grimy type figure, like "John Wick" or "The Equalizer." Those are my goal roles, but I could be anybody. It's just my love for acting
GO BANG! Magazine: Who inspires or motivates you?
Julian T. Allen: I'm inspired by mostly my peers and family. I'm self-motivated, so when I see people who grind the way I do, it makes me go harder. Not in a competitive way, but in an inspired, let's get it, type of way. I love seeing people grind and make it. That's what motivates me, knowing they never gave up, and hard work actually pays off.
GO BANG! Magazine: In conclusion, the COVID-19 pandemic has caught the world off guard. How are you dealing with it?
Julian T. Allen: Today I received news that a close family member has passed, due to COVID-19. I'm deeply devastated. In conclusion, my advice is to be more aware of surroundings and stay as distant (from other people) as possible. This is more serious than we thought. It's not fun and games no more. (We have to) be more self-sufficient, stay clean, and take care of your health. Not everyone is fortunate (enough) to live through these tough times.
Pierre A. Evans is a freelance writer of Entertainment, Music, Art, Culture, Fashion and Current Events, and previously for SoulTrain.com, NDigo.com, ChicagoDefender.com, EmpireRadioMagazine.com, and UrbanMuseMag.com, an author, singer/songwriter, actor, model, poet, dancer, and DJ. He is also the Owner of Pinnacle Entertainment Productions and the Owner/Publisher of GO BANG! Magazine. Follow him on Facebook @Pierre Andre Evans, Twitter @Playerre, and on Instagram @Pierre_Andre_Evans.