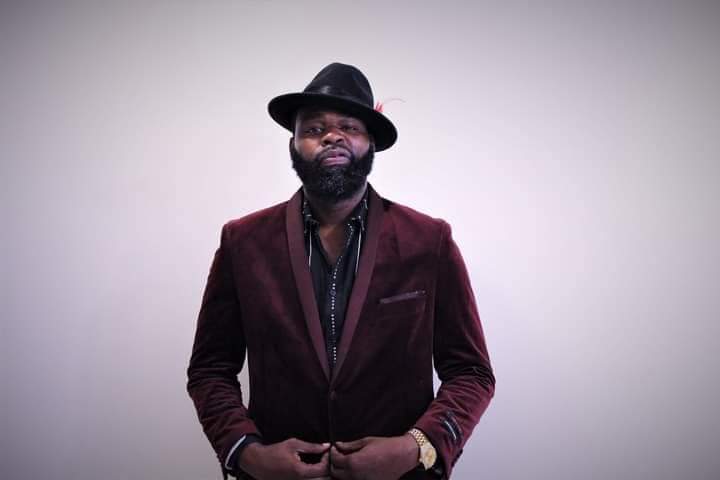 Cedric "Whoa Boi" Collins, was raised in the most impoverished and crime-ridden neighborhood on the south side of Chicago, Englewood. Despite all the crime, violence and drugs that saturated his community, Whoa Boi wrapped himself in his music. At the age of seven, Whoa Boi was playing the organ and drums for his neighborhood church. This fixation and fascination for music quickly grew as Whoa Boi grew from just merely playing instruments, to producing and writing music of multiple genes.

In late August of 2013, Mr. Whoa Boi won the Coast 2 Coast Mixtapes National Championship in Miami, Florida. He went head-to-head with champions from 16 other cities nationwide performing their own original songs live and in front of a live audience. Shortly thereafter, Mr. Whoa Boi dropped his very first mixtape "Englewoodvilla", which included his hit single "Chi Raq." ChiRaq is a moniker given to Chicago used to describe the violence in his hometown. The song ChiRaq received national attention.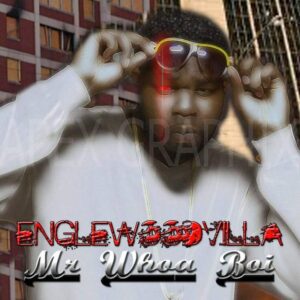 Mr. Whoa Boi, or Whoa as he's affectionately called by friends and fans, is also the Ceo/President of his own independent label, PladBoy Entertainment Inc. He and his artist make not only music for you to dance and party to, but he also paints socially conscious portraits of life, injustice and love. The self-proclaimed voice of the voiceless, tackles matters such as black on black crime, police brutality, child abuse and a plethora of other relatable topics that are considered taboo, but many deal with in silence daily.

Mr. Whoa Boi's talent doesn't just stop at music, he also acts. He spent four consecutive seasons on the Emmy winning Fox television show "Empire", where he was a core cast member playing the head of Lucious Lyons (Academy Award nominated actor Terrance Howard) security. Whoa Boi has also starred in several independent films such as: "Lil Ceaser", "Roseland", "The Walk of Rufus", "A Masquerade Trapp" and Paramount Pictures/Singles Film and Music's upcoming film "United Nations."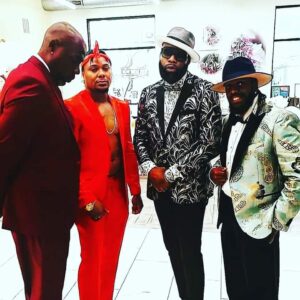 In a society where we are plagued with pandemics, rumors of war and violence, it is pleasing to know that there are still artists like Mr. Whoa Boi, to not only speak our truths, but to also grant us reassurance that we can and will overcome our adversities through perseverance and love.

Get ready world… Whoa is coming!


GO BANG! Magazine: Growing up in the infamous Englewood neighborhood on Chicago's south side, have you witnessed anything that had a major effect on you personally or professionally?

Whoa: Growing up in Englewood wasn't for that faint at heart. I've literally watched family and friends murdered in front of me.

GO BANG! Magazine: Although Englewood has gained a negative reputation over the years, not everything or everyone coming from there is bad. How would you describe Englewood to someone not familiar with it, to shine a positive light on the neighborhood?

Whoa: Englewood, although it has the moniker as "the worst neighborhood in the city" when it comes to crime, is a beautiful place with beautiful family oriented people, beautiful parks, several landmarks and a host of talent.

GO BANG! Magazine: Performing as Whoa, your stage presence is magnetic. How would you describe you style, your sound and your mission?

Whoa: My style is gritty, grimy, smooth, yet melodic.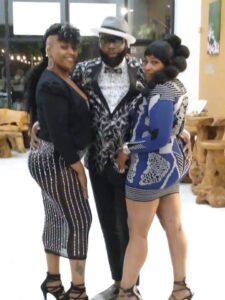 GO BANG! Magazine: You're not only gifted on the mic, you are also a musician and producer. Please tell to our readers about your skills as a keyboardist, drummer and producer.

Whoa: Well, it all started in church, where I learned how to play the organ, drums and bass/lead guitar.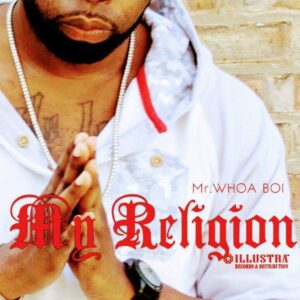 GO BANG! Magazine: Many of our readers may recognize you, from not only being a Hip Hop performer, but also from tv and the silver screen, as a regular on Fox television's hit tv show "Empire" and several Billy Ray Valentine films. How did you get started in acting and do you have any upcoming roles that you are pursuing?

Whoa: Acting was something that kinda just fell into my lap. In 2015, I had a performance at "Tailgaters" (a popular nightclub) in Bolingbrook, Illinois. After I got off stage, I was approached by two gentlemen and a lady whom asked me if I had ever acted before and at that point I hadn't. They took my info down and called me the next morning asking me to prepare a one minute monolog for an audition that took place the following Monday. Having no idea what a monolog was, I first researched that and chose a Samuel L. Jackson scene from the film "Pulp Fiction." I literally drove my family crazy for the next few days rehearsing (lol.) To make a long story short, I got the part and played on the show for the next four years. It was a surreal experience that opened the door to many other great opportunities.

GO BANG! Magazine: The subject matter of your music is not the same ole same ole that we're used to hearing. You tackle real life topics that many artists avoid. Why do you choose to tackle those topics and what do you hope to accomplish by doing so?

Whoa: I believe what cones from the heart reaches the heart, so I make sure I am aware of all socially conscious topics. Music isn't just about partying, dancing and bobbing your head, its an outlet to reach, teach and console. Music is a universal tool. If used the right way, can change lives. So I'm extremely careful on my content.

GO BANG! Magazine: Chicago has quite a few Hip Hop artists that have made it. Who are some of the artists that inspire or motivate you, whether or not they're from Chicago?

Whoa: Kanye West, Common, Crucial Conflict, Donny Hathaway, R. Kelly, Elton John, Stevie Wonder, Rakim, Nas, DMX, Young Jeezy, Shawnna, J. Cole, to name a few.

GO BANG! Magazine: Since the Covid-19 outbreak, violence in Chicago has increased drastically in ALL neighborhoods, especially carjacking and retail theft. Why do you think that is?

Whoa: Well, whenever there's pandemonium, there's (gonna be) a sense of anarchy, panic, etc. So when a neighborhood is already impoverished and lacks opportunity, there's crime, violence and chaos.

GO BANG! Magazine: The Entertainment industry can be a dog-eat-dog world, especially the music industry. What advice would you give to someone that may be thinking about entering the music industry or acting field?

Whoa: Stay true to your craft, stay to yourself and never give up. Also, educate yourself in the music business. Never leave your fate in the hands of others.

GO BANG! Magazine: You are the CEO/President of your own independent label, PladBoy Entertainment Inc.. Please tell our readers about your label and some of your artists.

Whoa: Well, PladBoy Entertainment is a melting pot of talent, that isn't just limited to music. Incorporated in 2012, we have a slew of poised and polished talent: Julian T. Allen aka as Tha One @julianallen (Actor/Model/Singer/Emcee/Dancer), Tony Gramz @omg_its_tony (Battle rap extraordinare, emcee), Lil Whoa (Emcee/Actor/Singer) @spg_woooski, Medusa Savage @medusasavage738 (Emcee/Actor/Model), Hakeem Pittman aka Savage Pitbull (MMA/P.B.E Sports), and my business partner Joshua "J Swag" Womack. We stand firm for our artist and prepare them for the business. It's not artist development as far as performing. We educate them on how to read contracts, in the proper way, to get music published, copywritten, etc..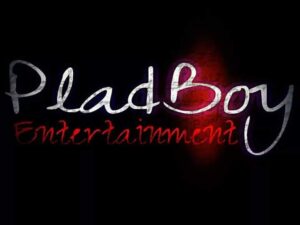 GO BANG! Magazine: In conclusion, please tell our international readers what you are working on or have planned for the future.

Whoa: Currently, I'm filming a movie called "United Nations", directed by Billy Ray Valentine, slated to drop Christmas of 2022. I am also working on my album "I AM LEGEND", slated to drop first quarter of 2022. I AM LEGEND includes features from Cold Hard of the legendary Rap group Crucial Conflict and K-Ezzy Grease of the legendary group The Mercenaries. It'll also include Tha One, Tony Grams, Lil Whoa and Medusa Savage, all members of the PladBoy Entertainment roster.

"The Walk of Rufus" drops in April of 2022, where I play Theodis Jones, younger brother of Rufus Jones. Theodis is a livewire and will pop off at the drop of a dime. In this movie, the Jones brothers are trying to go legit with their family business, but all doesn't go as planned. If you like gangster flicks, you'll love this. All together, I have four movies dropping in 2022.

Lastly, I'd like to thank you for this interview, especially with this being such a prestigious publication. I'd also like to thank my family and fans for being the fuel that drives my passion.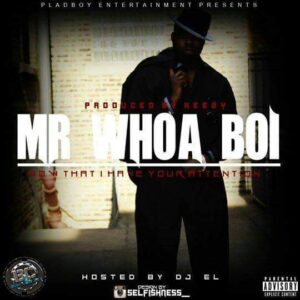 GO BANG! Magazine: You're welcome brutha. It's my pleasure to shine a light on you. That's the purpose of GO BANG! Magazine!

PEACE & POWER!!!


For touring updates visit my website. https://mrwhoaboi.godaddysites.com/

For music follow me in Spotify: https://open.spotify.com/artist/5y46mq70os9Fgpd3s1nug5?si=zCpBNx8rTE-o96RG4dfIJw&utm_source=copy-link

You can follow Whoa on social media:
@mrwhoaboi (Instagram)
@gowhoaboi (twitter)


PLEASE LEAVE YOUR COMMENTS BELOW IN THE COMMENTS SECTION




Pierre A. Evans is a freelance writer of Entertainment, Music, Art, Culture, Fashion and Current Events, and previously for SoulTrain.com, NDigo.com, ChicagoDefender.com, EmpireRadioMagazine.com, and UrbanMuseMag.com, an author, singer/songwriter, actor, model, poet, dancer, and DJ. He is also the Owner of Pinnacle Entertainment Productions and the Owner/Publisher of GO BANG! Magazine. Follow him on Facebook @Pierre Andre Evans, Twitter @Playerre, and on Instagram @Pierre_Andre_Evans.