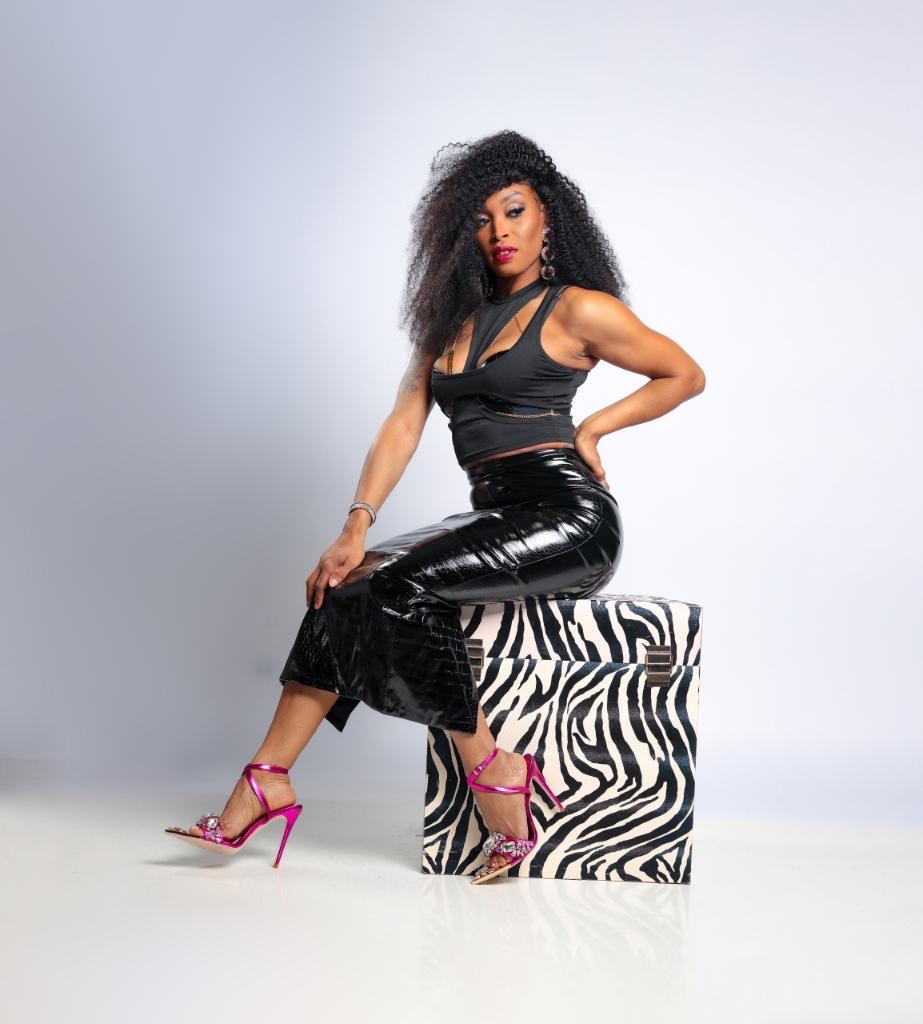 All photos courtesy of Kalonda Kay
Born and raised in St. Louis, MO surrounded by successful business owners within her family and a grandmother who shared her life in the entertainment world, Kalonda followed in her footsteps and began dance and music as early as five years old. She began dancing at Judy Best Talent Center and began singing opera at the Fox Theater's Annual "Nutcracker" production from age 6 – 15 with the Gospel Music Workshop of America.

She has used her many talents and has been blessed with opportunities in various areas of entertainment. She began teaching dance throughout the St. Louis region as early as 19 years of age. In 2010, Kalonda earned a leading role in the historical Urban Hip-Hop musical held at the historical Black Repertory Theater based in St. Louis, MO. "Real Life" was directed and produced by Joel PE. King, founder of JPEK Theatre Group as her first acting experience. She not only had a leading role but was also cast as a lead dancer and vocalist. Kalonda continued to utilize her dance experience throughout the years by performing with many national and local recording artists.

She also received a record deal as a vocal artist with Universal Records at the age of 21. She's currently an independent lead singer showcasing with various local bands performing at various public and private events throughout the area.

Kalonda recently dabbled more into her acting career. She worked as a lead actor alongside celebrity actor Carl Anthony Payne II for the "On the Set" Summer Film Camp in Nashville, TN and casted on the BET (Black Entertainment Television) Network for an upcoming series and a lead role for "Don't Go There" on St. Louis Public Radio.

She's a jack of all trades. Kalonda was also the Associate Director, Lighting Director, and Choreographer for the recent play "Meeting at the Elder's Circle" under the direction of Joel P.E. King in August 2022, at the Grandel Theatre. In September 2022, she performed two lead monologues for Sankofa Live under the direction of writer Maya Maedell Singh at the Grandel Theatre. She has performed with national and local recording artists. Kalonda recently signed a management deal with Major Moves Music Group. She is co-owner of Under Grace Home Health, Adult Day Program, U.G. Commissary LLC, and New Avenue Inc.
GO BANG! Magazine: Well, hello there Kalonda Kay. You're a quadruple artistic threat, being a singer, actress, dancer, and performer. What is it about the entertainment industry that attracted you to it?
Kalonda Kay: I truly believe that the industry pulled me in subconsciously. I was too young to know anything about the life of entertainment, however I knew good music when I heard it. I knew how the music made me feel when listening. I realized that it was therapeutic and that because I had a gift to sing, I wanted to share with the world the sensation I received when I listened.
GO BANG! Magazine: Your first talents blossomed in singing and dance. How was your talent discovered and when did you know that you wanted to pursue the entertainment industry professionally?
Kalonda Kay: I have always been very shy, but whenever I was put on any stage, I became a different person. I lost all shyness. My mother was the one who placed me in many events and competitions as early as six years old. At that time, I only knew I enjoyed performing and drowning myself in my talent.
Many of my teachers and community groups would sign me up to sing and/or dance for programs and various events. They must have seen something in me that I had no idea would place me where I am today.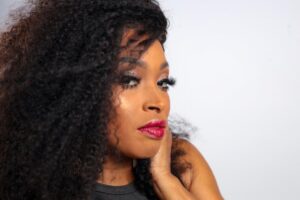 GO BANG! Magazine: Soon after, at age 19, you started acting and landed the lead role, lead dancer and vocalist in "Real Life," an urban, Hip Hop musical. What was the highlight of that fantastic opportunity and what did you learn from it?
Kalonda Kay: I had never acted a day in my life! (Lol) That experience gave me more confidence in my talents and introduced me to the brand-new talent of acting. My highlight was the "baby momma dance." I would perform in the very beginning of the show. I was interpreting the worst nightmare in my castmate's dream. The dance was always everyone's favorite. The entire musical was fast paced and intense, especially since I played so many parts (actor, singer, and dancer.) "Real Life" taught me how to juggle many things at one time, to be quick on my toes, and how to multi-task when it comes to my talents.
GO BANG! Magazine: At the age of 21, you were blessed with a record deal from Universal Records. Being your first commercial record deal had to be quite an exciting time. What did you like the most from that experience and what shocked you the most about the music industry?
Kalonda Kay: Being able to walk into a label and perform for label execs and they see my talent. What a blessing!!! I enjoyed meeting and working with Static Major. What shocked me was to hear him tell me how talented and how professional he thought I was. That meant everything!! He was an amazing talent for the world to witness. Especially ME! I also traveled and enjoyed meeting so many other talented individuals. It was definitely an experience that I'm grateful for.
GO BANG! Magazine: More recently, you're strengthened your acting chops by working alongside famed "Martin" hit tv sitcom star actor Carl Anthony Payne. Please describe that experience and what it was like working alongside a famed actor.
Kalonda Kay: Wow, Wow, Wow!!! That experience was hilarious and so fulfilling. Before filming, I studied my lines to be sure I would be ready to work with such an icon. However, the day of filming on set with him, he basically freestyled. All my studying went out the window. He pushed me to fall right in order with his goofiness. I was honored. He said I did an awesome job, especially because he was so off script. I enjoyed every minute.
GO BANG! Magazine: You currently have a hit new single "Too Soon", produced by 3x Grammy Nominated Producer Joe "Capo" Kent. "Too Soon" is bringing back the 90's feel in a modern way. Please describe your hit single to our readers, "The Bangers", who may not have heard it yet?
Kalonda Kay: "Too Soon" is a vibe. It's a song you listen to when you're doing your weekend cleaning, riding in the car, or pretty much anywhere. The song gives you that 90's feel, but the video gives you a more visual vibe of the song. I love it and it feels good.
GO BANG! Magazine: What other new music or projects are you working on that our readers should be on the lookout for?
Kalonda Kay: I'm planning to release my next single in June 2023! It's also synchrotronic to "Too Soon" as far as the vibe is concerned. My goal for my entire project is to create "timeless" music. Something anyone can listen to and enjoy. I'm looking forward to the release. I'm currently lining up shows and appearances to build connections which will lead to more opportunities.
GO BANG! Magazine: In addition to being a super-talented artist, you are also technically gifted, being an Associated Director, Lighting Director, and Choreographer of a recent play "Meeting at the Elders Circle." Please describe that experience and how working behind the scenes differs from working in front of the camera.
Kalonda Kay: I enjoy the planning and operations of many genres of entertainment, as well as in family or business settings. I'm the "Hostess with the Mostess," as the saying goes. I go over and beyond with anything that I do. I like to give good products, whether I'm on stage or behind the scenes. What's important to me is what the audience will like and how it makes them feel. I'm always intentional when it comes to bringing a writer's vision to life.
When you're on stage, you can't see everything. You miss the good stuff, as well as the things that need to be adjusted. When you're looking from behind the scenes, you see it all. I'm such a perfectionist at times. It's probably a good thing that I can't see what's happening when I'm on stage. (lol)
GO BANG! Magazine: You are also an entrepreneur, being the co-owner of Under Grace Home Health, Adult Day Program, U.G. Commissary LLC, and New Avenue Inc. Please tell our readers about your businesses and how to contact you if they are interested in your services.
Kalonda Kay: I have been working for myself since 2017 and it has been a blessing. I wish I had stepped out on faith many years ago. Yet, I also believe everything happens when it should.
My businesses all focus on helping the community. Each business has its' specific area of expertise. Under Grace Home Health program helps individuals to receive assistance with daily needs in the comfort of their own homes. The Adult Day Program, on the other hand, gives a safe space for seniors or disabled adults to come and experience many different recreational activities with their peers. UG Commissary provides a commercial kitchen incubator for food truck operators, caterers, bakers, and business owners to create and expand their businesses. New Avenue Inc. is a Non-profit organization that is dedicated to the mental, spiritual, physical and financial enrichment of family by introducing or re-introducing strategies to create healthy sustainable lives and businesses.
GO BANG! Magazine: In conclusion, what do you want your legacy to be Kalonda Kay?
Kalonda Kay: I want the world to see the joy in my journey. How I didn't set the bar but allowed GOD to move me as HE saw best. I want to always be remembered for my loving spirit and how I love and accept everyone for who they are. Also, how trauma, bad experiences and things that didn't work out never poisoned my spirit. Lastly, for those who know me or see me from afar, to remember that I'm always smiling.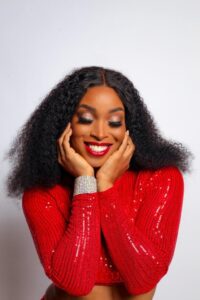 GO BANG! Magazine: Well Kalonda Kay, I want to thank you for granting me this interview. I also want to inform you that you have now been officially BANGED!!! GO BANG!




LEAVE YOUR COMMENTS BELOW!!!


Pierre A. Evans is a freelance writer of Entertainment, Music, Art, Culture, Fashion and Current Events, and previously for SoulTrain.com, NDigo.com, ChicagoDefender.com, EmpireRadioMagazine.com, and UrbanMuseMag.com, an author, singer/songwriter, actor, model, poet, dancer, and DJ. He is also the Owner of Pinnacle Entertainment Productions and the Owner/Publisher of GO BANG! Magazine. Follow him on Facebook @Pierre Andre Evans, Twitter @Playerre, and on Instagram @Pierre_Andre_Evans.