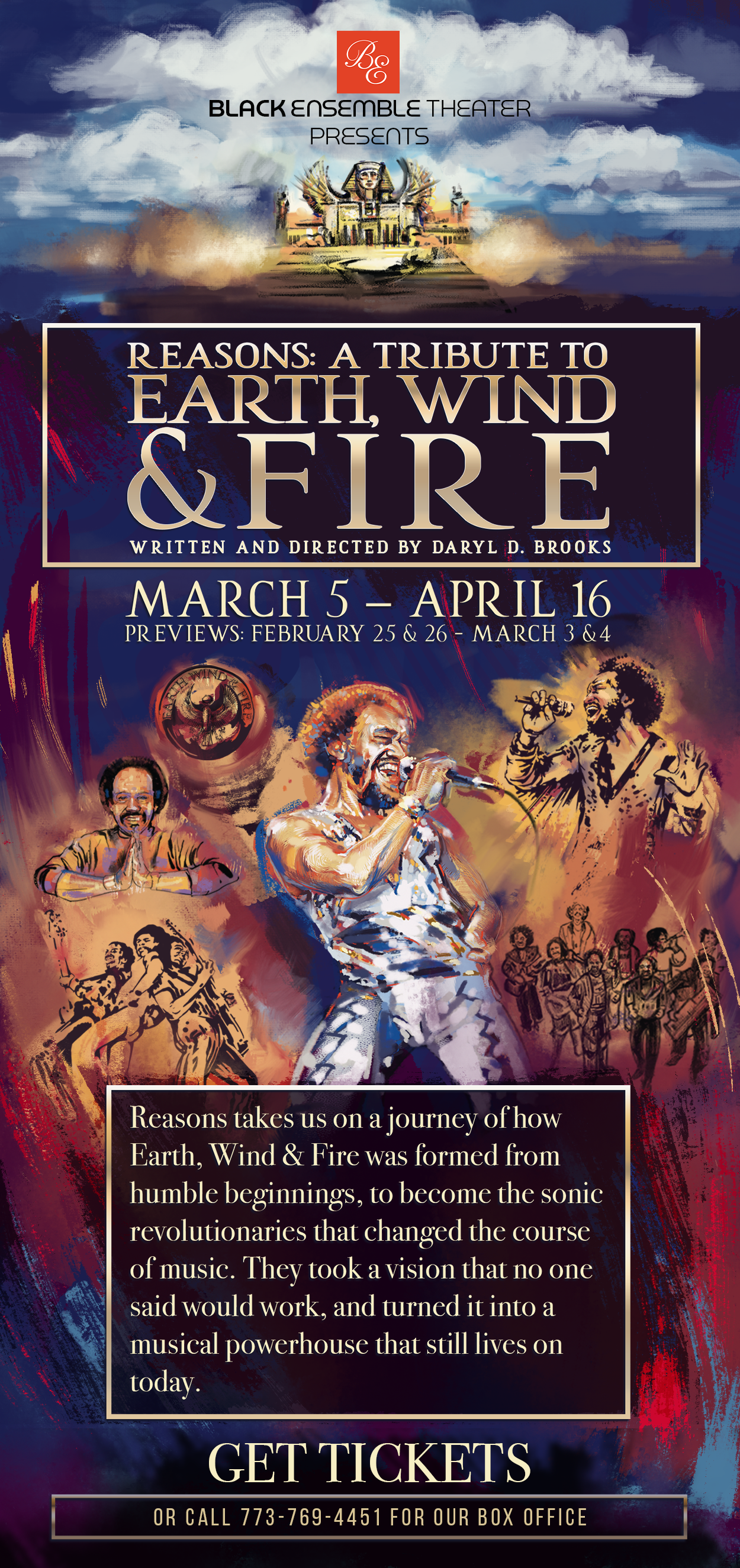 Surprise Your Valentine with Tickets to Reasons: A Tribute to Earth, Wind & Fire.
Previews start February 25th! 
Written and directed by Daryl D. Brooks
Previews February 25 – March 4
Opening March 5
Running Through April 16
Reasons takes us on a journey of how Earth, Wind and Fire was formed from their humble beginnings, to become the musical revolutionaries that changed the course of music. They took a vision that no one said would work, and turned it into a musical powerhouse that still lives on today.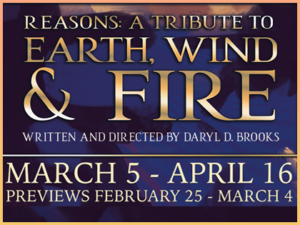 4450 North Clark Street
Box Office:773-769-4451
Contact:boxoffice@blackensemble.org