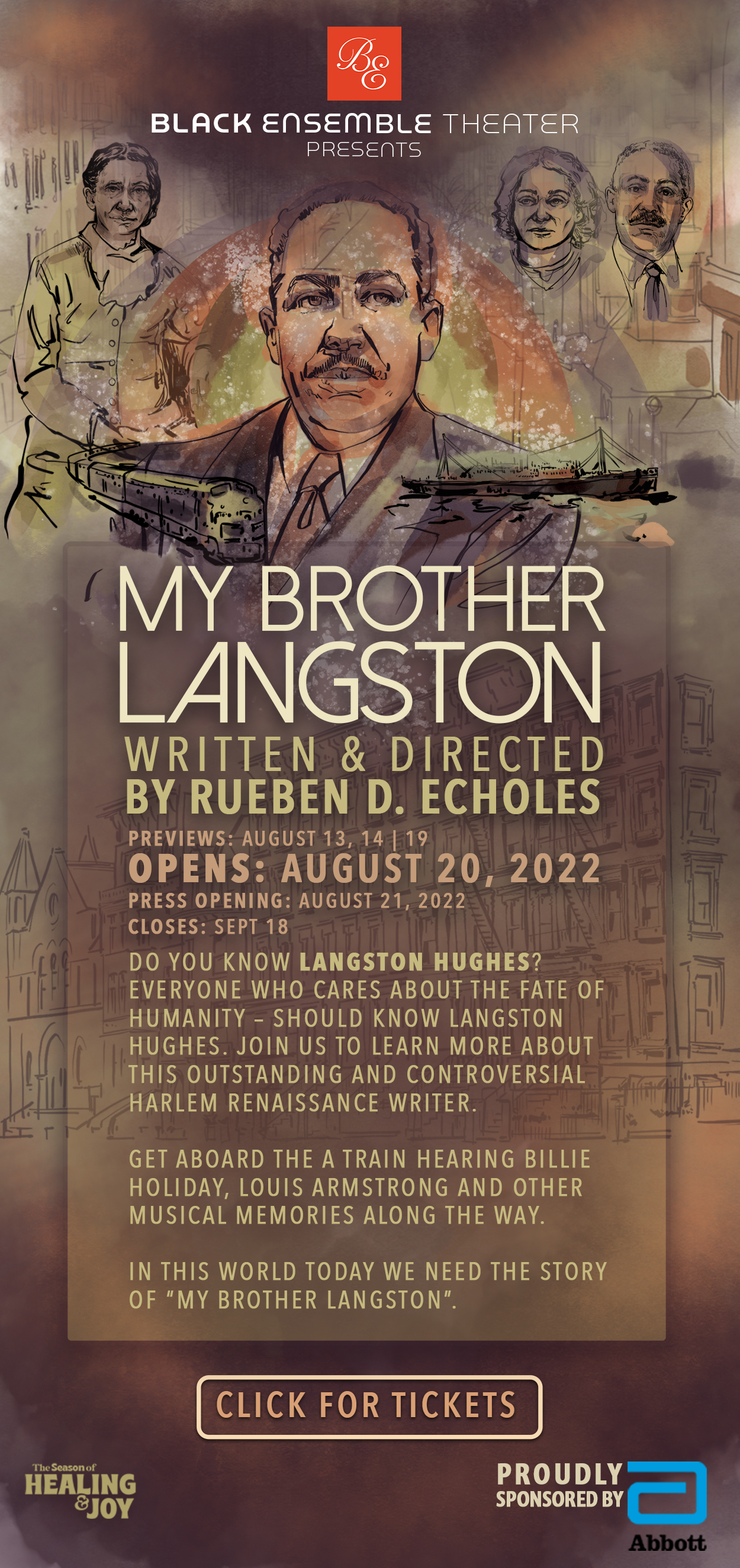 Previews: August 13, 14, 19
Opens: August 20, 2022
Press Opening: August 21, 2022
Closes: September 18, 2022
Written and directed by Rueben Echoles.
TICKETS; https://ci.ovationtix.com/35140/production/1102184
Do you know Langston Hughes? Everyone who cares about the fate of humanity – should know Langston Hughes. Join us to learn more about this outstanding and controversial Harlem Renaissance writer. Get aboard the A train hearing Billie Holiday, Louis Armstrong and other musical memories along the way.
In this world today we need the story of "My Brother Langston."
**IMPORTANT INFORMATION**
If you require wheelchair accessibility seating, please call the box office.
Your E-ticket will be sent to your email. For your convenience, you can print your ticket at home or bring it on your mobile device.
Due to the challenges and uncertainties that have been brought about by the Pandemic, Black Ensemble Theater is proceeding slowly, cautiously, and carefully.
In an effort to keep our audiences as safe as possible, the production will be 90 minutes with no intermission.
Concessions will not be sold.
Everyone entering the building must wear a mask and we are asking that masks remain in place the entire time until returning outside of the building.
There will also be hand sanitizers throughout the building.
Audiences will be limited to 150 people. And of course, thorough cleaning will take place after every performance.
Valet Parking is available for $10