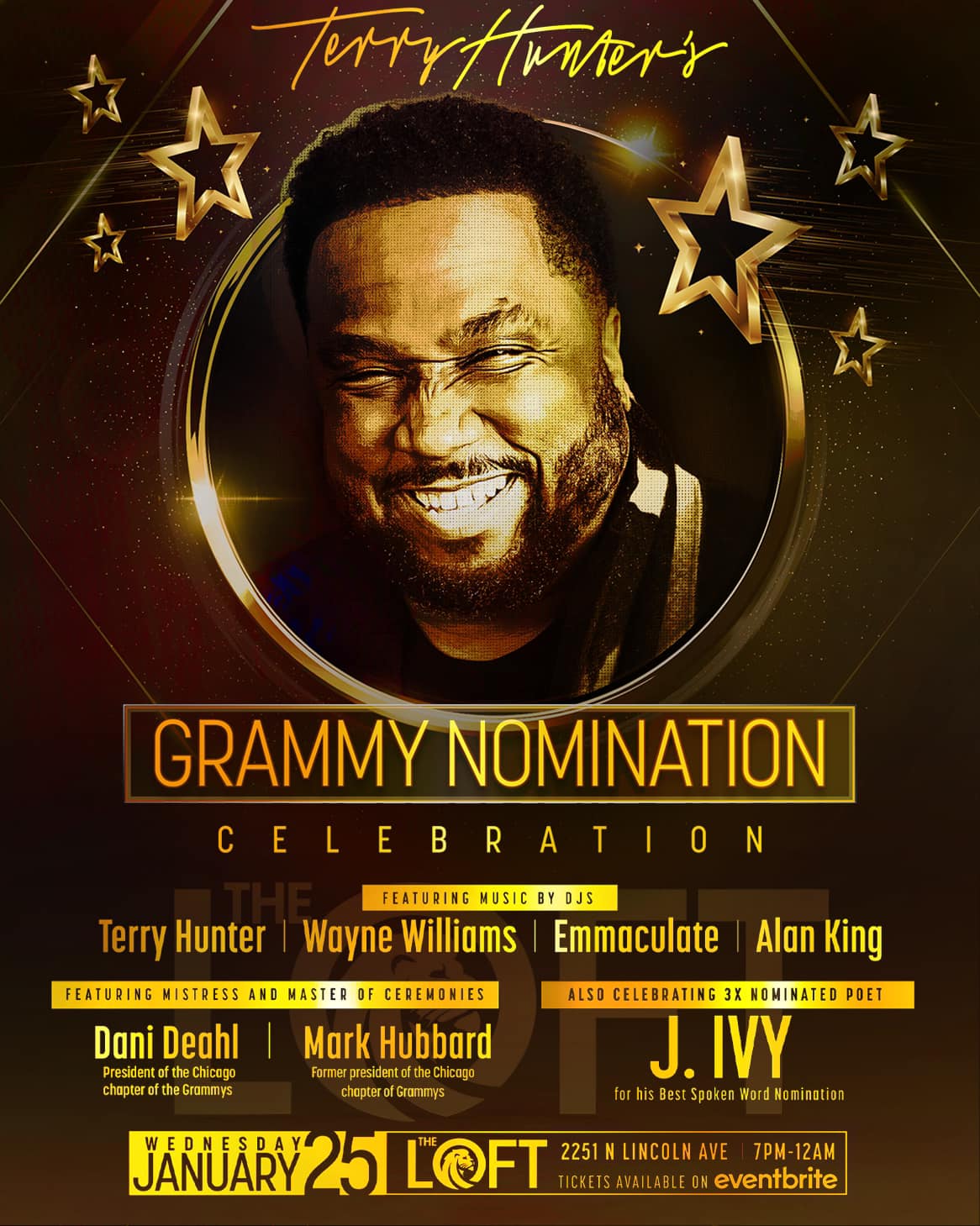 Photo courtesy of Facebook
Wednesday, January 25, 2023 was the day in Chicago, IL for a celebration of The Chosen Few Djs' Terry Hunter being nominated for a Grammy Award, for the remix of Beyonce's hit single "Break My Soul." In addition to Terry Hunter being nominated, poet J. Ivy was also nominated for a Grammy Award and was celebrated as well.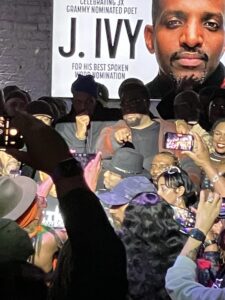 Photo courtesy of GO BANG! Magazine

The Grammy celebration was held at The Loft, located at 2251 N. Lincoln Avenue and brought out ALL of Chicago House Royalty, including House legend Senior Robert Williams, Singer/Songwriter Chantay Savage, Singer Chuck "ThaVoice" Roberts ("In the Beginning There Was Jack…."), Singer/Songwriter Jon Pierce, legendary DJ/Producer/The Lodge club owner Craig Loftis, DJ/Producer Stacy Kidd, DJ/Producer Steve Miggedy Maestro, DJ/Producer Dee Jay Alicia, and DJ/Promoter Mz. Nicki Devine, to name a few. All were there to congratulate and celebrate both, before they head out to Los Angeles for the big show!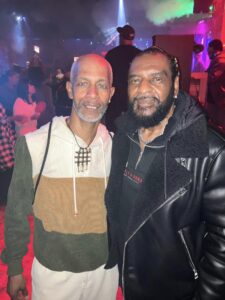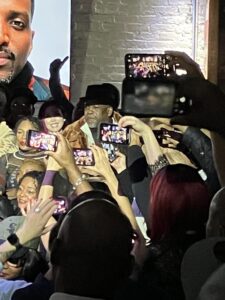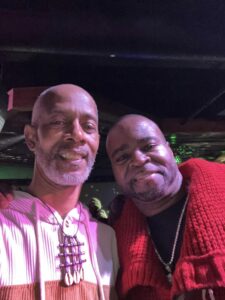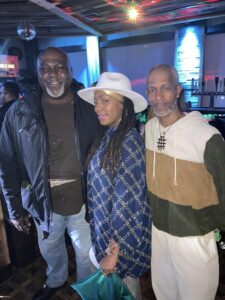 Pierre A. Evans w/Chuck Roberts Craig Loftis Pierre A. Evans w/Stacy Kidd Donald Burns & Afrika Porter
Photos courtesy of GO BANG! Magazine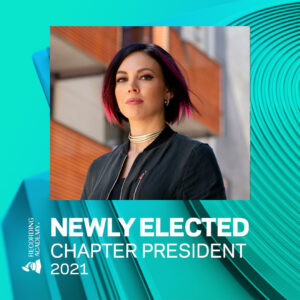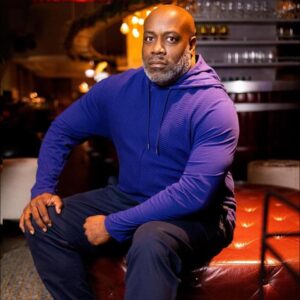 Dani Deahl, President and Mark Hubbard, Former President of The Chicago Chapter of the Grammys hosted the event.
Photos courtesy of Facebook
The turntables were manned and BEAT by Terry Hunter, Wayne Williams, Julius "The Mad Thinker" and Emmaculate DJ.
Terry Hunter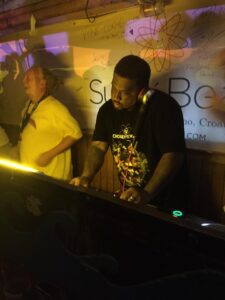 Photo courtesy of Facebook/Kellie Croasdell Hayles
The Chosen Few DJs founder Wayne Williams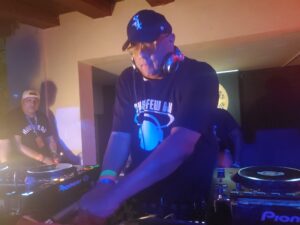 Photo courtesy of Facebook/Arlis Ball
Julius "The Mad Thinker"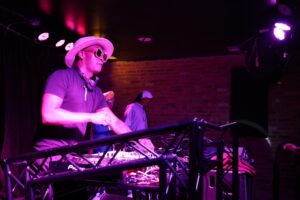 Photo courtesy of Facebook/Zeke Torres
DJ EMMACULATE
Photo courtesy of Facebook/Emmaculate

During the event, Terry played his Grammy nominated remix of Beyonce's "Break My Soul" and J. Ivy blessed the crowd with a soul stirring poem and ALL of the Chicago artists and DJs that were in attendance all joined in on stage for a massive and historic Chicago Artist photo shoot with the Grammy reps and nominees. It was quite a night to remember!

Join GO BANG! Magazine and the entire Chicago House music community in congratulating and wishing Terry Hunter and J. Ivy luck in winning their Grammy awards!

They're already winners, just by being NOMINATED!!!
TERRY HUNTER J. IVY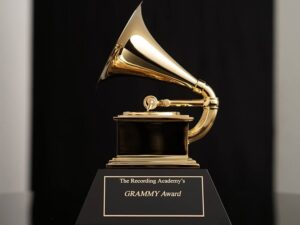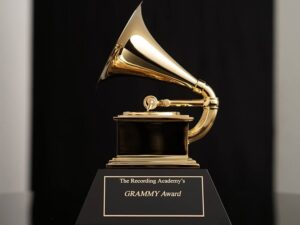 GO BANG fellas!
GO BANG!!!!
LEAVE YOUR COMMENTS BELOW!!!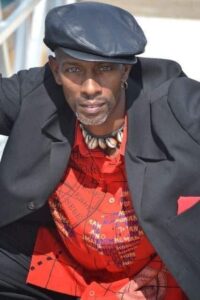 Pierre A. Evans is a freelance writer of Entertainment, Music, Art, Culture, Fashion and Current Events, and previously for SoulTrain.com, NDigo.com, ChicagoDefender.com, EmpireRadioMagazine.com, and UrbanMuseMag.com, an author, singer/songwriter, actor, model, poet, dancer, and DJ. He is also the Owner of Pinnacle Entertainment Productions and the Owner/Publisher of GO BANG! Magazine. Follow him on Facebook @Pierre Andre Evans, Twitter @Playerre, and on Instagram @Pierre_Andre_Evans.