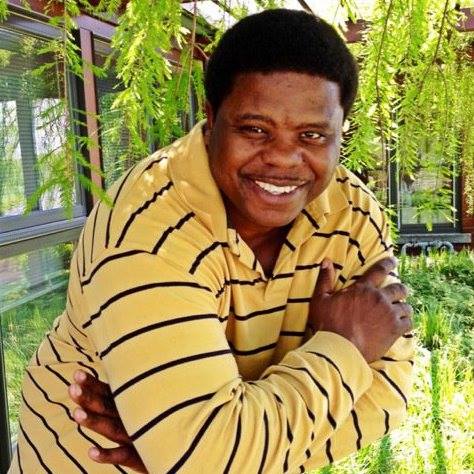 A grassroots organizer, activist, and spoken word artist, Soulfighter, uses multimedia and performance to bring awareness to social issues, small community businesses and community centered organizations. He uses cultural expression to encourage healing.

Maurice uses his voice to address issues of oppression, abuse in foster care, child molestation, and mental illness due to childhood trauma. Maurice created Poetic Recovery to create space for cultural healing through diverse cultural expression to build community and bring hope to those who feel hopeless in order to create change and bring us together to build healthy communities and for people in all aspects of recovery.

Maurice Taylor is the North East Regional Director of Hip Hop Congress. Hip Hop Congress is a national network of Hip Hop artists that are educators, activists, and community leaders. Maurice Taylor is also the founder of Community Against Hate, which is a social and local network developed to educate artist about social-political issues, as well as Poetic Recovery, an open mic and showcase to echo socially conscious artists and encourage artists to be conscious.

GO BANG! Magazine: Please tell our readers about your childhood, like where you grew up and your background.
Maurice Taylor: I was born in Chicago Ill, lived in Ohio in the Allen House which was a horrible and abusive orphanage. I live in two foster homes, that I know of, in Cincinnati. The first home there was a lot of abuse. I saw a girl be tied up to a beam in the basement and was beat until she was bloody. The next foster home was ok. What made it better was that I got to be with my sister. They knew how to beat kids there too, with switches and extension cords. So many of us know that experience. At eight, I was adopted in a home in Massachusetts that proved to be abusive sexually and religiously. My childhood is nothing to really write about and I don't want to depress your readers, so I will stop there.

GO BANG! Magazine: How did you first become interested in alcohol and when did you know that it was a problem in your life?

Maurice Taylor: When I was in my first foster home, about five or six, on New Years they gave me champagne. The following year, I asked for some and they said no. So I snuck down stairs and poured all the glasses with a little bit left in them, into one glass and drank that. I didn't know it was going to be a problem until I downed a big glass of vodka, in one shot, to prove a point out of peer pressure.

GO BANG! Magazine: Did you ever become involved with drugs?

Maurice Taylor: My first time smoking weed was when I was 13. The first time, I didn't get high. I did it again and when I got high, I laughed. I loved that feeling and I chased it ever since. Fast forward to 19, when I was kicked out of my foster home because my foster mom didn't want me to report she was having sex with me. I got more heavily into alcohol. When I asked my National Guard unit for help, they tuned me away. The guy I hung with, name G, convinced me that no one cared. Let me back up. I tried to convince him people did. He wanted me to help him get drugs with my cash assistance. I asked him for a week to prove someone cared. Every place I took him asking for help, everyone turned us away. That's what convinced me that no one cared. I gave him the money.

Shortly after that I started putting crack into blunts. We called it "wollies" back them. I was never much of a drug dealer, like 90% of them I failed! One night when I couldn't get weed, this guy told me about "shrooms" and I took some, but nahhh, that wasn't my thing. The first time I tried crack is a really said story of wanting to belong somewhere. Let's just say, I'm truly glad I'm clean and sober and hope my testimony helped someone, because much of it was about being miserable and suffering from trauma, abandonment, no community supports and misguidance.

GO BANG! Magazine: What inspired you to overcome your alcohol addiction and when and how did you do it?

Maurice Taylor: One day I was at a park and told my friends I was addicted to weed and they laughed. I was 19, kicked out of my foster home and homeless. I went to a place to find out what was going on. Before that day, I had been trying to quit smoking, but every time I got a check I would spend it all on weed. I tried everything, exercise regimen, paying the person that let me sleep on the couch, rent ahead of time. Nothing worked so that led me to the conclusion that I was addicted.

GO BANG! Magazine: How did you become involved in poetry?

Maurice Taylor: When I was in my first foster home, I would write in the back of books on the empty pages. Fast forward to the second foster home. I wrote one of the best essays for the California achievement test. Fast forward to the adopted home. I would write in journals about my feelings and being abused, when my adopted mother found out, I got in trouble. I think my brain picked up how powerful writing was. Fast forward to when I was 16. My first freestyle rap performance was at Williams colleges with Abul. Fast forward to 19, performing at the Hilton in Pittsfield. Fast forward to 21, when Rap music was no longer fun and conscious. Someone I met was Jaime Shaggy Flored who taught me about spoken word and it's been a wrap ever since.

GO BANG! Magazine: How would you describe your style of poetry?

Maurice Taylor: Spoken Word, free flowing.

GO BANG! Magazine: What would you say to a young poet trying to break into the Poetry scene?

Maurice Taylor: Be honest with yourself about why you want to write poetry and that truth will guide you. Rap music is poetry!

GO BANG! Magazine: You created Poetic Recovery. Please tell our readers why you named it Poetic Recovery, what this business does and why you created it.

Maurice Taylor: I founded it in 2006. It's an open mic for people wanting an alcohol and drug free place to perform. I didn't wanna to go back to using and I saw the damage the new rap music was doing to our communities. I wanted to combat that, educate artists about social-political issues, give people a place to lay their troubles down while enjoying themselves, connecting and build a healing community. It was my way of building a community that I never had.

To be honest, it's never really been a business. I hope someday it will be a worldwide phenomenon that the world embraces for cultural healing. It's a place for those that fall through the gaps of society to find each other and lift each other up along with those that genuinely care. It's about time to rise! All of the abused foster children, abused women, addicts and those who are hurt due to lack of health care. We deserve to be loved, so why not give each other the love we are missing.

GO BANG! Magazine: Many times, former addicts are stigmatized and looked down upon by society. What do you think about that and what would you like the world to know about former addicts in recovery?

Maurice Taylor: It's true we are looked down upon and stigmatized. My story is all over and it's hard for me to get jobs. I have an Associates degree in Computer System Engineering. Let's not talk about my B.A., which was a racist experience at Westfield State University. Needless to say, I was going for my Computer Information Systems degree and got on the Deans list. I was forced off campus due to a white lady saying I threatened her. I lost that whole semester and didn't have enough money to finish. My GPA dropped from a 3.4 to a 1.9 and I'll never get into another college again.

However, I do have a B.A in Liberal Studies, with a focus on Computers, Political Science and Communications. I was also on the Model UN team twice. I was a good student. I have volunteered at numerous places, including AmeriCorps, and I can't get a job anywhere with a computer. It's due to two things I believe, me being open about addiction and my open stance against racism.

Yes racism played a great role in much of this and fuels addiction in the Black community. However racism doesn't mean we can't, it means we are going to have to work harder. I just have to keep pushing. I just finished my Cisco Certified Cyber Operations certification class, Entry NDG Linus certification, and working on my entry level python certification. I took my A+ class and I'm studying for my exam. By the end of this year I will have all my certs.

I hope to open my own small business, instead of begging "the man." Recovering addicts and alcoholics are everywhere, in your dentist office, operating rooms, courts rooms, airports/ cockpits of planes and police stations. Alcoholism and addiction are diseases, and like cancer, some people beat it, and some people don't. You don't beat down someone for not beating cancer do you? I can never understand why the drug dealer is treated like a king in our communities and the addict is hated. Many times the dealer becomes the addict. I also believe this is perpetuated by the music industry and these companies are never held accountable. This is why I love Poetic Recovery. It is created to encourage, not pull each other down.

GO BANG! Magazine: What would you say to a young person, or any person, that is caught up in drugs or alcohol?

Maurice Taylor: I would ask them to tell me what they would say to themselves, and take that advice. I would tell them about me being raped, molested, beaten and told I was going to be helped, over and over again as a child, which led to nightmares. So I kind of get why you are here. Healing is possible. I'd give them information where they could go get help.

GO BANG! Magazine: Are you currently working on anything or would you like to mention anything that you'd like our readers to check out?

Maurice Taylor: We just completed the first International Black History Celebration that can be seen at my website at http://www.poeticrecovery.net along with our weekly "Open Mic" under that. It's titled "Poetic Recovery Open Mic." We have fun and support each other, whether it's recovering from drugs, social issues, abuse, cancer, etc. It's time for people to find their true selves under the hype of media, peer pressure, machoism, hatred and help created a better society. We aim to talk on all this and help create a better society.

Poetic Recovery is not a recovery program. It's a cultural movement that I believe aids recovery programs. I ask for patience, because with little funds I can only do so much. The little I'm doing has gone and incredible long way. With support, we will help so many more people. I am working on a program where we get 1000 donors to donate $10 a month at http://www.gofundme.com/poeticrecovery, so that we can get the support we need to continue and build in every state and country.

GO BANG! Magazine: Why are you involved in all of the activities that you are part of?

Maurice Taylor: So many people are needlessly hurt, regardless of their color, sex, religion or educational level. The rich is getting richer. The say they don't believe in Socialism, but get the most handouts of all from "other people's" money. It's the greatest con game ever. We deserve support. I hope one day to be able to help create that change.

GO BANG! Magazine: On May 25, 2020, George Floyd, a 46-year-old black man, was killed in Minneapolis, Minnesota, during an arrest for allegedly using a counterfeit bill. Derek Chauvin, a white police officer, knelt on Floyd's neck for almost nine minutes while Floyd was handcuffed and lying face down, begging for his life and repeatedly saying "I can't breathe." This incident has caused civil unrest and massive protests across the world, demanding change. How do you feel about this?

Maurice Taylor: I stated, during Black Lives Matter protest for Treyvon Martin, these murders continue because we do not change our spending habits. We hardly boycott. The NFL has much of the support of the Black community while "NFL owners give nearly 9-1 to Republicans, including Trump" https://www.opensecrets.org/news/2020/09/nfl-owners-2020/
Racism is so powerful because internalized racism is powerful. Outside of internalized racism, racism is not powerful at all. It's the social conditioning, that we refuse to change, that hurts us. For instance, if more of us were actually involved in politics and community spending, we would have so much power, despite racism, these cops would be saying "yes sir" and "no ma'am" every time they pulled us over. When we decide to do the hard work and change our spending habit and support leagues that help our community, racism will end. Think of it like this. If you are in a fight and someone is punching, are you gonna just stand there or defend yourself? If you don't defend yourself you are letting them beat the hell out of you. Much props and love to those standing against the system, but there is an old saying "You can't tear down the master's house with the masters tools"- Audre Lorde.

Many of us are addicted to the hype of the NFL and media companies. We feel we are so powerless and if we lose our escape, there will be nothing left. That's not true. As long as we are addicted, we can march, protest and nothing will change because marching and protesting are tools to bring attention to issues. We don't really have the next step in place to implement solutions because we don't have the capital to fund them. Our communities continue to spend our money with those who not only don't care, but invest in our oppression. The NFL touts eight Black refs, out of the 80+ they have. We are 13-15% of the US population.
Our numbers should reflect that among the referees and more, given our contributions to the sport and this country. We shouldn't support these organizations that support the police union and political leaders that support policies that oppress us. We will see many more George Floyd's, which is why I'm of the opinion that we need a new political system… a new political party. This one is archaic. We should stop trying to force ourselves inside of a structure they control. We should create one we control and force them to the table, so we can save the future George Floyd's.

GO BANG! Magazine: In conclusion, the COVID-19 pandemic has caught the world off guard. How are you dealing with it?

Maurice Taylor: Poetic Recovery of course, which helps me promote and make virtual connections. By exercising, going to school, social media, learning about my body and other new things.

You can follow Maurice Taylor and find out more about Poetic Recovery on social media and on their website http://www.poeticrecovery.net





Pierre A. Evans is a freelance writer of Entertainment, Music, Art, Culture, Fashion and Current Events, and previously for SoulTrain.com, NDigo.com, ChicagoDefender.com, EmpireRadioMagazine.com, and UrbanMuseMag.com, an author, singer/songwriter, actor, model, poet, dancer, and DJ. He is also the Owner of Pinnacle Entertainment Productions and the Owner/Publisher of GO BANG! Magazine. Follow him on Facebook @Pierre Andre Evans, Twitter @Playerre, and on Instagram @Pierre_Andre_Evans.