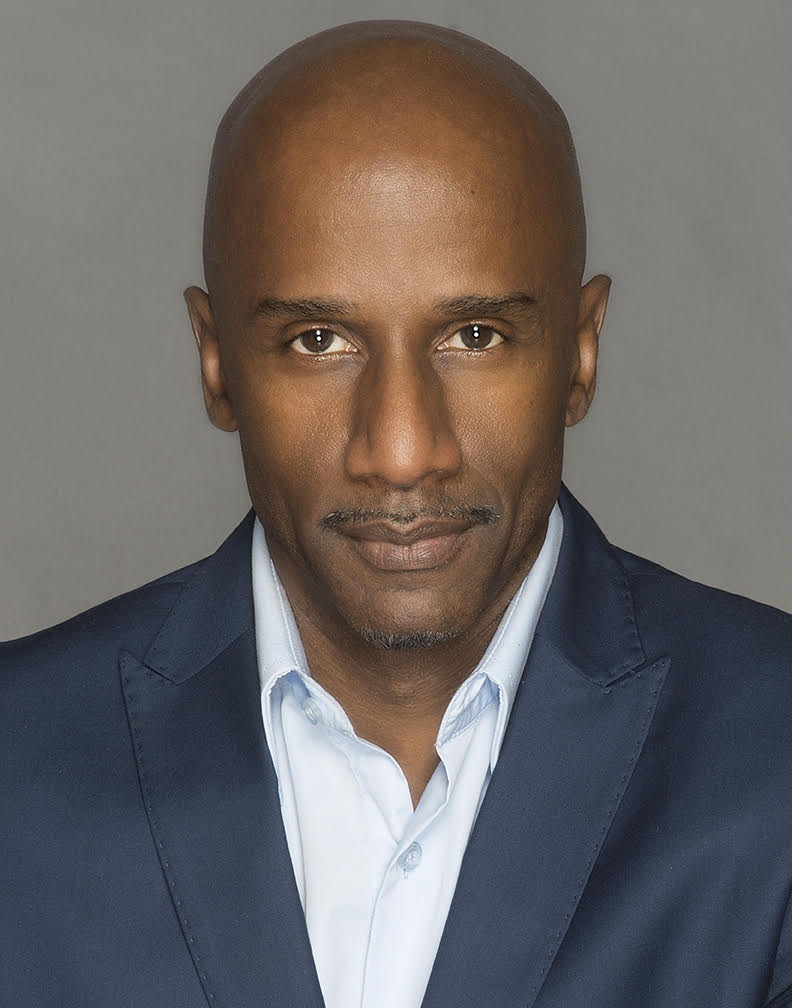 With 25 years in the industry, Damon Williams is a former Subway sandwich shop owner from Chicago, IL who began his comedy career at All Jokes Aside Comedy club. Damon's previous television appearances include BET's Comic View dating back to 1994, including his own one-hour special. He's been featured on BET LIVE, Comedy Central's Premium Blend, The Tom Joyner Sky Show on TV ONE, and HBO's P Diddy's Bad Boys of Comedy.
The Funny Man from Chicago even hosted several episodes of the legendary Showtime
at the Apollo, following seasoned host & TV star Steve Harvey. In 1999 Damon performed for over 300,000 fans as the opening act for the highly successful Kings of Comedy Tour, establishing him as one of the elite comics in the nation.
Internationally Damon is a fan favorite in the Cayman Islands and has made regular appearances in Canada with stops in Vancouver, Montreal, and Edmonton. Damon has even been featured on The Real Deal Comedy Jam, which airs in the UK. Monthly comedy shows for the House of Blues came were the result of one appearance on the Jenny Jones Show. He was contracted to write, perform, and produce over 50 episodes. His material is universal and there's something for all ages. His popularity has provided him the opportunity to work with some of the biggest stars in the business such as Aretha Franklin, Pattie Labelle, Luther Vandross, Ray Charles, Harry Belafonte, Chris Rock, James Brown, Jamie Foxx, Little Richard, and even President Barack Obama – where he served as host for a campaign brunch.
You've also seen Damon recently on tours and shows such as Host of HBO's Martha's Vineyard Comedy Fest, The US Comedy Arts Festival in Aspen, the Cedric the Entertainer Revue, HBO's Def Comedy Jam, Martin Lawrence's 1st Amendment, Comics Unleashed, Black Pack Comedy Tour, Laughin' on the Outside – Cryin' on the Inside, most Funny Bone & Improv Comedy Clubs nationwide and maintains his monthly showcases in Chicago for Funny First Mondays. He's caught the acting bug with starring roles in films Not Another Black Movie, lead in Heaven on Seven, and also an appearance on the Bounce TV sitcom Grown Folks. Damon is keeping Chicago on the map as co-owner of Riddle's Comedy Club where he's providing a stage for new and veteran comedic talent. With his life motto of "Don't Stop and Don't Quit," Damon previously held the "Funny Chair" seat as co-host on the legendary nationally syndicated Tom Joyner Morning Show, and is seen consistently on Chicago's #1 Day Talk Show, Windy City Live.
GO BANG! Magazine: Where did you grow up and spend your childhood?
Damon Williams: I grew up initially in Woodlawn during the TWO movement during the late 60s early 70s. We moved to what's now Brainerd area, but it was part of Beverly until Black families moved in. They rezoned our block out of Beverly. We moved there in 1973, one the first Black families on the block. My mother lives there still
GO BANG! Magazine: When did you know that you were funny?
Damon Williams: I guess I thought I was before I ever hit the mic. I'd say I knew I was once people laughed at my first real performance at All Jokes Aside, where I got my start. It was Open Mic Wednesday, hosted by Adele Givens. I went from an OpenM ic guy to the host of that Wednesday night when she blew up and left, which was about one year after my first time ever!
GO BANG! Magazine: How did you get started in comedy?
Damon Williams: I got started at All Joked Aside. That was the premium, Black owned comedy establishment in the country. It was an upscale, professional club with A-listers and soon to be legendary comics. It was like going to a Comedy University every weekend. I made great connections being there. Lots of opportunities followed, including my first network cable appearance on Comedy Central's "Comic Justice" hosted by AJ Jamal. After only six months of open mic and local gigs, Comedy Central came to my home club, All Jokes Aside, to film the show. This show was executive produced by Sinbad and his brother Mark Adkins, with Andre Wiseman. They gave me my first tv shot. I kept rolling from there!
GO BANG! Magazine: How would you describe your style of humor?
Damon Williams: My style of humor has no type I could speak of. I'm a multifaceted performer at this point in my career. I combine spontaneity with prepared material, which derive from life and also my imagination and perspective. I love it when I'm inspired to say or do something off the cuff and the crowd erupts in laughter Especially if its ad lib or a reaction to something in real time. That's when it's the best, when the audience knows I couldn't have had that line or story prepared because I'm doing improve, based on what just happened in the room.
GO BANG! Magazine: What do you think sets you apart from other comedians?
Damon Williams: I think each seasoned comedian has a unique voice, not only vocally but point of view That true voice sometimes take years to find. I've found mine, and it's genuinely me. So that's what set us apart, our individual way of expression.
GO BANG! Magazine: You've done some acting as well. Are you still pursuing that area of entertainment?
Damon Williams: Yes. I think I have the bug as far as acting is concerned. I've had several nice roles on independent projects. Two with Chicago's own B Cole, a comedian, actor, screenwriter and director. He's a visionary with a genius comedic mind. He trusted me with the lead in his film Heaven On Seven with Terri J. Vaughan and a slew of Chicago talent. I hope it gets major exposure. It's a good story that we did a pretty good job of bringing the characters off the page. More to come! I have Gill Talent on my team now they are sending me out for more roles.
GO BANG! Magazine: You're a business man as well. You have branched out, doing more than just comedy. Tell or readers about other business ventures that you're involved with.
Damon Williams: I executive produced a stand up series, "Laugh Tonight with Damon Williams" due out soon, and one new streaming network launching soon. I'd say more, but with the uncertainty of the entertainment industry and the world at large, with this wicked crisis we're facing. I was also a partner in Riddles Comedy Club, but again these things are in limbo until normalcy returns. Hey, I may be starting a new enterprise…selling weed or something, if this damn virus doesn't cease soon. I'm now researching ways to change or add a new revenue stream and income that doesn't rely on mass public gathering. That's the world ahead for a while, beyond this crisis
GO BANG! Magazine: What are you currently working on at this time, that you can tell our readers to be on the lookout for?
Damon Williams: As previously stated "Laugh Tonight with Damon Williams" first season is done with 24 multicultural and international comedians from a wide array of backgrounds. It's going to be epic when it hits. Additionally, I have a small part in Mark Harris' latest film entitled White People Money.
GO BANG! Magazine: In conclusion, the COVID-19 pandemic has caught the world off guard. How are you dealing with it?
Damon Williams: I'm so concerned about not only the current state this "Plandemic" has us in. I called it that because I feel it was somehow introduced by man. There are diabolical forces in charge of the money and the power in this world. I wouldn't be shocked if it's not part of some major plan to create fear and control of citizenry, money and resources. I sound like a conspiracy theorist and I might be. I'm taking it seriously, adhering to the guidelines and plotting strategies for these new "what ifs" in life, based on the virus. I'm remaining cautiously optimistic because I believe there will be greater prosperity on the other side of this. People will want to congregate and fellowship, even more, when it's allowed. What better way than to be laughing at a comedy event!
All things Damon Williams are available on damonwilliamscomedy.com.
IG @Damonwilliamscomedy
Pierre A. Evans is a freelance writer of Entertainment, Music, Art, Culture, Fashion and Current Events, and previously for SoulTrain.com, NDigo.com, ChicagoDefender.com, EmpireRadioMagazine.com, and UrbanMuseMag.com, an author, singer/songwriter, actor, model, poet, dancer, and DJ. He is also the Owner of Pinnacle Entertainment Productions and the Owner/Publisher of GO BANG! Magazine. Follow him on Facebook @Pierre Andre Evans, Twitter @Playerre, and on Instagram @Pierre_Andre_Evans.