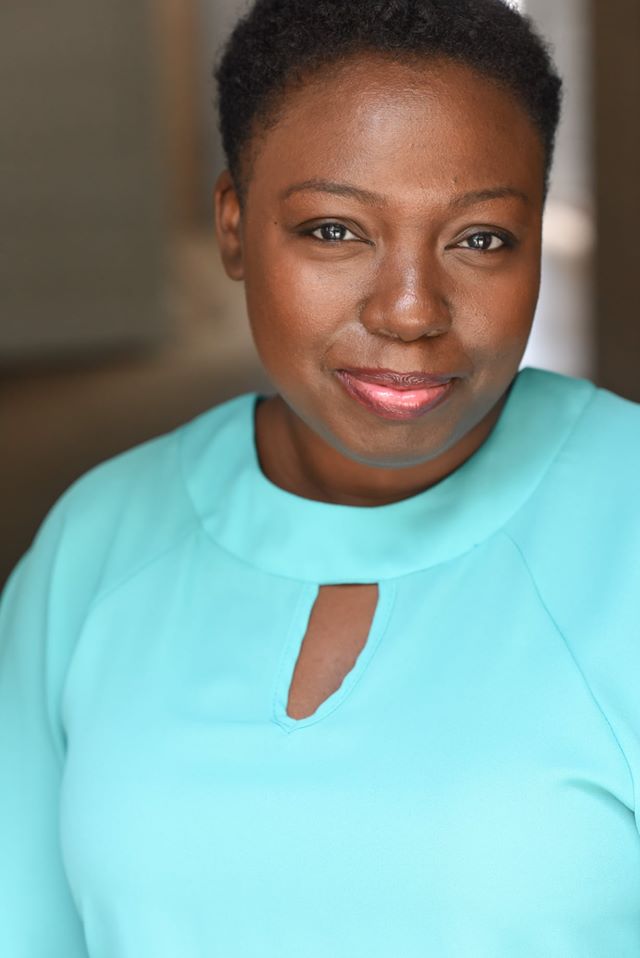 Shettima Webb is an actress and producer, known for The Color of Me (2018) and Open Windows (2016). She is also the owner of Model Esteem. Model Esteem LLC is a model development, promotional modeling and brand ambassador organization geared towards educating youth and adults about the modeling/entertainment industry, while building self-esteem through creative arts. Model Esteem LLC also provides creative brand awareness solutions for companies looking to expand their market base by use of our trained talent and promotional marketing opportunities
SHETTIMA WEBB is an agency-signed professional model, actress, award winning author/poet, singer/songwriter, spokesmodel, brand ambassador, media personality, entrepreneur, mother, motivation speaker, self-esteem and body positive/anti-bulling advocate.
Shettima's plus size modeling experience begin when she entered and won the 2009 Miss Illinois Plus America Pageant. From there she began her career modeling in various local shows as a freelance runway model. She begin to do research on how she can become a professional in her field. Attending casting calls for various agencies and talking to already signed models, Shettima realized that if she wanted to become a professional she would need to update her portfolio, take classes and establish herself as a brand. From there, Shettima has had the opportunity to model in NYC during New York Fashion Week and has trained models to participate in various runway shows in Chicago, Kentucky, NYC and Italy.
Growing up, Shettima was often bullied and teased for her looks. She developed extremely low-self-esteem and carried that pain well into her adulthood. It was not until she started to model that she found her true beauty not on the outside but on the inside. She realized that she was encouraging women and girls to be their authentic selves. She founded Model Esteem in 2013 as a way to educate models and creatives about the industry but more importantly helping them find the self confidence in themselves.
In 2019, Shettima reached International status when she became the 1st Plus Size Model to walk during Milan Fashion Week for the showcase Sellata in Cagarli, Italy for designer Sonny Michaels.
Shettima has been featured in N'digo Magazine, Essence, Allezom International Magazine, Rolling Out, Chicago Examiner, Chicago Now, Tiara Magazine to name a few . She has appeared on Steve Harvey, WCIU, ABC 7, WGN, Oprah's Lifeclass, etc . She is currently a Brand Ambassador for Walgreen's Expressions Challenge, AFAM Concepts Inc. and has been a spokesmodel/print model for Black Women's Expo, Humira, BP Gas, Paylocity and Interfaith Youth Core. Shettima also as an actress has toured three cities with the Black Social Network.
In addition to modeling, Shettima has also established herself as a celebrity media personality. In 2015, she did a media tour as Mocha Chocolate Tv and interviewed various celebrities at the Steve Harvey Neighboorhood Awards. She's currently the Editor in Chief of True Self Magazine and had has interviewed some of the top celebrities at the 2019 Finding Ashley Stewart Contest. Today Shettima is signed to Hayes Talent and Paige Model & Talent.
GO BANG! Magazine: When and how did you get involved in modeling?
Shettima Webb: In 2009, I won the Miss Illinois Plus America Pageant and then was introduced to an organization called Four Yours Truly Full Figured Modeling Organization that help me learn how to model on stage and build confidence in myself and others.
GO BANG! Magazine: How has modeling affected your personality?
Shettima Webb: It has helped me build more confidence and encourage others.
GO BANG! Magazine: In the past, models were typically "cookie cutter" thin and tall. Now, there are huge opportunities for models that are plus sized, and of color. Why do you think that there was this shift in the modeling/fashion industry?
Shettima Webb: The plus-size community was tired of being shut out in representation. There are more women who are my size then there is not.
GO BANG! Magazine: You are the owner of Model Esteem. What is the mission of your company?
Shettima Webb: Our mission is to help build confidence in teens and women, as well as education about the modeling industry. I also want to help guide those who want to actually start getting paid in the modeling industry and need that guidance connecting with reputable agencies.
GO BANG! Magazine: Since starting your business, you have mentored and trained numerous young women. What changes have you seen in them, after completing your program?
Shettima Webb: I have seen them have more confidence in themselves and go for their dreams.
GO BANG! Magazine: As an agency-signed professional model, you have traveled internationally. Do you see any difference in how plus-sized models are treated abroad, versus how America treats plus-sized women?
Shettima Webb: When I went to Italy, there were those who did not know what a plus size model was. Around the world people are still trying to understand the concept. America is definitely in the forefront of the movement.
GO BANG! Magazine: If you were speaking to the young, child version of yourself, what would you tell her?
Shettima Webb: Love yourself!
GO BANG! Magazine: There are many young boys and teenagers that may suffer from low self-esteem, bullying and overweight teasing also. Do you have any programs that are available for males?
Shettima Webb: Were working on programming and partnerships for young men.
GO BANG! Magazine: What is next for Shettima Webb?
Shettima Webb: I want to become a Casting Director.
GO BANG! Magazine: In conclusion, the COVID-19 pandemic has caught the world off guard. How are you dealing with it?
Shettima Webb: Trying to maintain but I really want this all to be over soon.
FOLLOW SHETTIME WEBB AND MODEL ESTEEM ON ALL SOCIAL MEDIA:
@shettima webb @modelesteem
Pierre A. Evans is a freelance writer of Entertainment, Music, Art, Culture, Fashion and Current Events, and previously for SoulTrain.com, NDigo.com, ChicagoDefender.com, EmpireRadioMagazine.com, and UrbanMuseMag.com, an author, singer/songwriter, actor, model, poet, dancer, and DJ. He is also the Owner of Pinnacle Entertainment Productions and the Owner/Publisher of GO BANG! Magazine. Follow him on Facebook @Pierre Andre Evans, Twitter @Playerre, and on Instagram @Pierre_Andre_Evans.