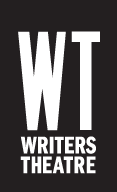 For over 25 years, Writers Theatre has captivated Chicagoland audiences with inventive interpretations of classic work, a bold approach to contemporary theatre and a dedication to creating the most intimate theatrical experience possible.
Under the artistic leadership of Michael Halberstam and the executive leadership of Kathryn M. Lipuma, Writers Theatre has grown to become a major Chicagoland cultural destination with a national reputation for excellence, being called the top regional theatre in the nation by The Wall Street Journal. The company, which plays to a sold-out and discerning audience of more than 60,000 patrons each season, has garnered critical praise for the consistent high quality and intimacy of its artistry—providing the finest interpretations of both classic and contemporary theatre in its two intensely intimate venues.
In February 2016, Writers Theatre opened a new, state-of-the-art facility. This established the company's first permanent home—a new theatre center in downtown Glencoe, designed by the award-winning, internationally renowned Studio Gang Architects, led by Founder and Design Principal Jeanne Gang, FAIA, in collaboration with Theatre Consultant Auerbach Pollock Friedlander. The new facility has allowed the Theatre to continue to grow to accommodate its audience, while maintaining its trademark intimacy. The new facility resonates with and complements the Theatre's neighboring Glencoe community, adding tremendous value to Chicagoland and helping to establish the North Shore as a premier cultural destination.
Writers Theatre opened its 14th annual tour of The MLK Project: The Fight for Civil Rights, written by Yolanda Androzzo, directed by Sophiyaa Nayar and featured Adhana Reid. A special Martin Luther King, Jr. Day public performance took place at 10:30am on January 20, 2020 at the Chicago History Museum, 1601 N Clark Street in Chicago. The kickoff event also included a post-show community discussion. The event was free and open to the public, and audience members also received free museum admission for the remainder of the day. The closing performance was also free and open to the public, at 7pm on February 28, 2020 at DuSable Museum of African American History, 740 East 56th Place in Chicago. Tickets were free and were reserved in advance by calling 773-947-0600. Visit dusablemuseum.org/events for more information.
Weaving together poetry, hip hop and history, The MLK Project: The Fight for Civil Rights is a one-woman show that follows Chicago student Alaya's personal transformation through studying the Civil Rights Movement. Alaya used her fists as an outlet for anger. After interviewing local heroes of the Movement, she discovers she can put "anger into action" and that her power is in her voice and her hip hop, not violence.
Seen by more than 83,000 students, this dynamic, cross-cultural, multi-media performance interlaces personal interviews of Chicago-based Civil Rights activists, featuring both celebrated and unsung heroes of the Movement, such as Reverend Samuel "Billy" Kyles, spoken word artist and activist Sista Yo, Reverend Jesse Jackson and Puerto Rican poet and activist David Hernandez, among others.
The 2020 production toured to more than 35 venues during its 6-week run, including:
Chicago Public Schools, community centers, and juvenile detention centers. All performances on the tour included a post-show discussion and a study guide with wrap-around curriculum.
The 2020 tour of The MLK Project is made possible in part by support from Allstate, Major Corporate Sponsor. Additional supporters of The MLK Project and Writers Theatre's education programs in 2020 include: The Crown Family, Polk Bros. Foundation, Dr. Scholl Foundation, and The Seabury Foundation.
Writers Theatre Education Programs are aimed at exploring text, nurturing the creativity of young people and instilling appreciation of the arts for future generations. Through comprehensive programming in schools, on-site and through community-based initiatives, WT Education's curriculum is designed to emphasize collaboration, cultivate self-expression, encourage imaginative inquiry and promote civic responsibility.
Find Writers Theatre on Facebook at Facebook.com/WritersTheatre, follow @WritersTheatre on Twitter or @Writers_Theatre on Instagram. For more information, visit www.writerstheatre.org.
Pierre A. Evans is a freelance writer of Entertainment, Music, Art, Culture, Fashion and Current Events, and previously for SoulTrain.com, NDigo.com, ChicagoDefender.com, EmpireRadioMagazine.com, and UrbanMuseMag.com, an author, singer/songwriter, actor, model, poet, dancer, and DJ. He is also the Owner of Pinnacle Entertainment Productions and the Owner/Publisher of GO BANG! Magazine. Follow him on Facebook @Pierre Andre Evans, Twitter @Playerre, and on Instagram @Pierre_Andre_Evans.