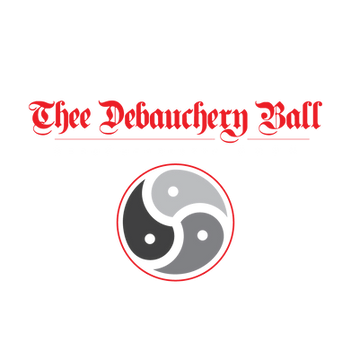 THE DEBAUCHERY BALL IS TODAY!!!!!!
Friday, December 9, 2022
Location to be announced to TICKET HOLDERS/MEMBERS ONLY
Tickets/MEMBERSHIP: https://www.theedebaucheryball.com/contact-8
THEE FOUNDER:
Khari Bowden – The Church of the Funky Soul presents – THEE DEBAUCHERY BALL
THEE MISSION:
The Debauchery Ball is a celebration of sensuality, liberation, and consent from a Black cultural lens. We reserved inclusive melanated spaces because African descendants across the diaspora deserve and are worthy of having places to feel safe, protected, and free where we may fully express our beauty, creativity, and sensuality, away from the European gaze and of our own making. House music is our foundation. Freedom is our creed. Lames, creeps, and inhibitions are strictly prohibited.

THEE EVENTS:
Black


Fantasy

Ball
October

29th, 2022
St. Petersburg, FL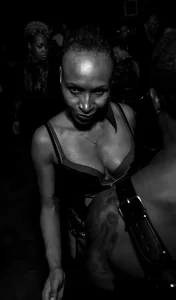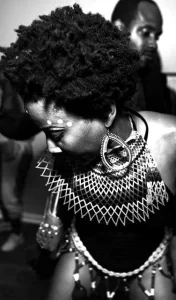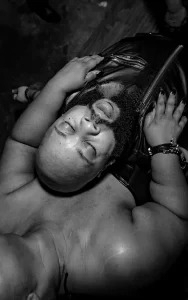 Representation, liberation, and a combination of Black fairies, cosplayers, and lifestyle communities in a beautiful collaboration with friends in Florida are behind this presentation. In sync with the DBall, a premium play space is arranged for creative expressions, kinks, and costuming complete with the most heart-racing soundtrack to keep the People moving all the night through.
Thee

Debauchery


Ball
December 9th, 2022
Chicago, IL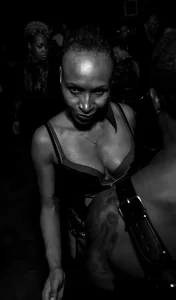 The Afrofuturistic Black BDSM-themed flagship of the series. 18 years running, the DBall is the defining celebration borne out of the sensual and electric nature of Chicago's House music culture. Today it is an audience revered, protected space for POCs to marvel and be marveled at as living works of art and experience an uninhibited abandon they may not have known they needed. It's a sensory engaging feast designed 2 fill its attendees up with joy and a greater sense of self simply by being their most beautiful selves.
Summer 2023
Chicago, IL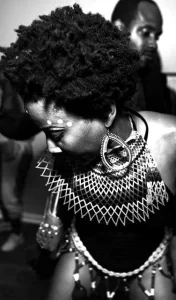 Once upon a time some of the liveliest people in the Western zodiac born under particular signs were forced to celebrate their entrance into this world in the wintertime, specifically in the Midwest. Such an egregious error and insulting assault has been corrected with WBR, a summer Debauchery celebration.
PAINTED, DARK & DIVINE is a living exhibition of AfroEroticism, dance, and Black divinity. Think Met Ball but WAY nakeder, sweatier and more Afrocentric!
Spring 2023
New Orleans, LA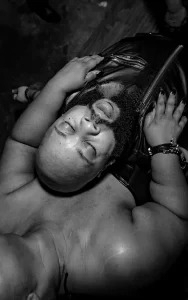 Can you feel a brand new day? Honoring the hemisphere's actual new year/Spring equinox, the doors of the "Church" open to costume, dance, and sweat into the wee hours of the night in one of the most celebratory cities in the country, New Orleans! The wonderful world of Oz (in the spirit of "the Wiz") is the theme. Attendees wear elaborate costumes of red, gold, or green; to be seen.

THEE DOCUMENTARY:

What is Thee Debauchery Ball?

THE DEBAUCHERY BALL LIVING EXHIBITION IS, on its face, a tasteful, erotically-themed festival series where music, art, and live performance are synthesized into a memorable, highly-charged, sensual, sensory-engaging experience. Its foundation, however, is an odyssey into the world of sexual boundaries and allowance; into the protocol, custom, and social mores; into evolving attitudes and individual empowerment. It is a celebration of brown bodies freed from societal norms and conventional sexual expression. It's a study of the relationship between collective freedom and individual comfort, all from a Black cultural lens. It's a party but…
THE DEBAUCHERY BALL IS SO MUCH MORE THAN JUST A PARTY.


Y'all did a documentary about the ball?

Yes! We did! The story of Chicago's Afro-futuristic, BDSM/kink/fetish-themed House music party and how it has reshaped the Black social scene and challenged the narratives of Black sexuality. Thee Debauchery Ball, tells the story of a single house music event that was intended to pay reverence to the original intention of House Music culture of Chicago. Born in 2005, it has grown to become the only
fetish-themed, BDSM-friendly, body-positive, House party in the city. It has helped to redefine Black music, community, art, and sexuality, all topics that are often maligned in the Black community. The documentary tells the personal story of the founder, the DJs, and the participants who look upon this event and the culture within as a bastion of freedom and an escape from preconceived notions.

THE BALL IS TODAY!!!!!!
Tickets/MEMBERSHIP: https://www.theedebaucheryball.com/contact-8

For more information, go to the WEBSITE: https://www.theedebaucheryballdoc.com/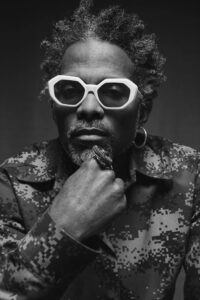 As seen and captured by Seed Lynn.
Ring by CopperCandy
Shirt by Mike Sims
Khari Bowden: "I make poetry a contact sport."
4 booking: bookings@disco-poetry.com
Pierre A. Evans is a freelance writer of Entertainment, Music, Art, Culture, Fashion and Current Events, and previously for SoulTrain.com, NDigo.com, ChicagoDefender.com, EmpireRadioMagazine.com, and UrbanMuseMag.com, an author, singer/songwriter, actor, model, poet, dancer, and DJ. He is also the Owner of Pinnacle Entertainment Productions and the Owner/Publisher of GO BANG! Magazine. Follow him on Facebook @Pierre Andre Evans, Twitter @Playerre, and on Instagram @Pierre_Andre_Evans.