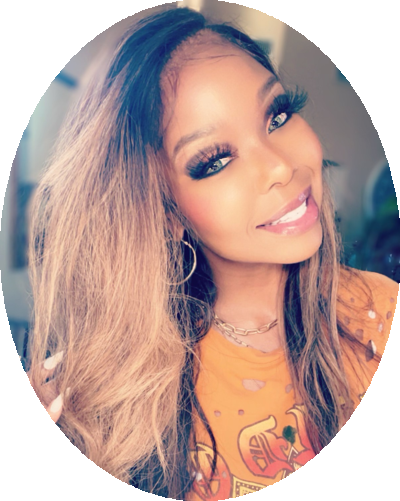 ABOUT HER…

Desirae Benson is a 5-Star Rated Publicist who works hand in hand with high-profile musicians, actors, politicians, producers, directors, authors, playwrights, entertainers, businesses, athletes, and other industry professionals to create an even bigger buzz around them on and offline. With a master's degree that focuses on the areas of Written Communication, Public Relations, Linguistics and Journalism, her expertise has afforded her the ability to showcase her professional prowess in creating dynamic and memorable content across many facets of the entertainment industry. She pens high-quality press releases, biographies, and write-ups, that are geared for national news outlets, music festivals, IMDb accounts, websites, magazines, and a plethora of other online forums.

She got her start in entertainment and media relations when she worked with Fox TV in Tokyo, Japan years ago as an About Town TV Host, interviewing American celebrities visiting Japan.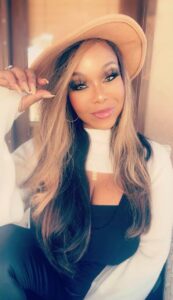 Photo courtesy of: Desirae L. Benson Photography
She is considered a multi-media journalist who has advanced knowledge with creating EPK's for musicians, film production teams, corporations, models, photographers, writers, and others who are involved in the entertainment industry. With numerous followers and a vast reach on social media platforms, Desirae L. Benson has led numerous campaigns for many artists, resulting in outstanding success. Her unique ability to personalize content, make it unique and acquire multiple shares, speaks volumes for her clients and the fans who love them.

Along with this, she is an editor and journalist for a few awesome national magazines. She does a variety of ghostwriting assignments and other creative writing related projects on a regular basis. With this, she also serves as a content creator and content editor. She has an awesome flair for bringing out the best in people and conducts a variety of celebrity interviews and special event write-ups that have garnered international attention.

Desirae has traveled and lived all over the world and practices a high level of cultural awareness. Her public speaking abilities are impeccable, and much attention is given to developing business relationships on a global scale.

As a creative person and a thought leader, she is open to expanding her craft and building lasting bonds with those who work in front of the camera as well as behind the scenes. Everything she does is uniquely curated and designed to increase engagement for years to come.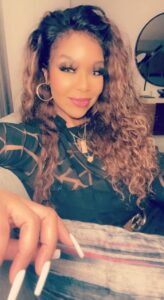 Photo courtesy of Desirae L. Benson Photography

GO BANG! Magazine: Where were you born and raised?

Desirae L. Benson: I was born in Korea, raised all over the world.

GO BANG! Magazine: When did you know that you wanted to pursue a professional career in the media and entertainment industries?

Desirae L. Benson: Since I can remember, I have been heavily drawn to the creative side of things. As a child, I had an insatiable curiosity to learn about entertainment, broadcasting and the various forms of communication people used to get a message across.

My first experiences working with mass communications and being in a position of high visibility was sparked through the print and commercial modeling I was involved with when I lived in Japan. In the eyes of others who witnessed my professional relationships and business interactions, I was a valuable and formidable asset to their bottom line. Seeing me in action helped solidify their own knowledge of my cultural diversity and the importance I placed on developing solid bonds with colleagues no matter what their backgrounds were. With that came a variety of wonderful opportunities to collaborate with news channels, media outlets, entertainment magazines and other companies who worked hand in hand with celebrities and people of prominence who were traveling into the country.

This led me into the path of obtaining my master's degree in linguistics and journalism—two things that I continue to be extremely passionate about. Blending my education together with the years of training and experience I gained working with public relations overseas; I created my own PR business. Today, I am full of gratitude to be able to do what I love with complete and authentic passion. I consider myself to be a cultivator of greatness—not just for myself, but for the many wonderful and inspiring clients that I am honored to work with.
Sugar Ray Leonard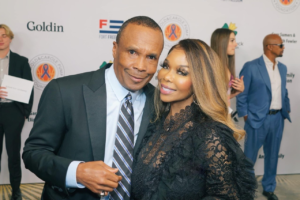 Photo courtesy of: Epperson Media

GO BANG! Magazine: For our readers that may not know what a Publicist's duties are, please explain what you do.

Desirae L. Benson: This can go on and on. A publicist's duties are vast. Our main focus is generating publicity and media campaigns for our clients. This in and of itself involves multiple layers of strategizing and planning. So, to better explain what I do, I'll just say, I do a lot, and I pride myself with doing it well.

GO BANG! Magazine: As a Publicist, you've represented many high-profile individuals. If you don't mind, can you name a few of the clients you have represented over the years?

Desirae L. Benson: I work with a variety of dynamic people. Part of the beauty involved with public relations delves into the wants, needs, and global pursuits of my clients.
Felton Pilate of Con Funk Shun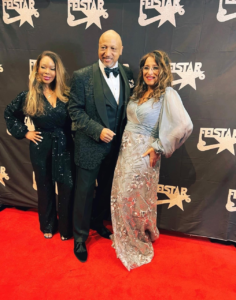 Photo courtesy of: Donna-Dymally

My work has been extensive for the clients I've worked with for years. Those like Gerald Albright, who received his ninth Grammy nomination in November, is one of the most creative people in the industry, and I'm honored to have him as a client. His wife, Glynis Albright is equally amazing. I've worked with her on countless projects based on her wonderful business and brand. The Whispers are iconic, my client Felton Pilate of the group Con Funk Shun is a creative genius. There are so many I could share with you, and I don't want to leave anyone out because every single client is special to me. I also work with a recent Boxing Hall of Fame inductee, Tori Nelson. Everyone I work with is doing great and powerful things. I invite people to Google me, check my social media pages, and read more about what I do and who my many clients are.
Tori Nelson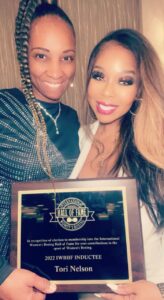 Photo courtesy of: Desirae L. Nelson Photography

GO BANG! Magazine: In addition to being a 5-Star Publicist, you are also a journalist, content creator and editor. What is it about writing and creating content that attracts you to this field of work?

Desirae L. Benson: I am attracted to the creative aspect of it all. Every facet of what I do builds upon my history in entertainment and my knowledge of the ebb and flow of the industry. In a nutshell, creativity brings on a natural high for me. It's the anticipation of beginning a project, coupled with the beautiful and dynamic outcome I see ahead of time in my mind. There's a lot of thinking from the end involved.

GO BANG! Magazine: How would you describe your style of writing?

Desirae L. Benson: I definitely use my voice and write how I would speak to someone in person or on the phone. I believe that a writing style, just like any other creative outlet, is very personal in nature and takes time to develop. With me, I feel that my authenticity comes directly from the universe to my mind, and is conveyed through imagery, impressions, and good old gut instinct.

GO BANG! Magazine: What advice would you give to someone pursuing a career as a Publicist or a Journalist?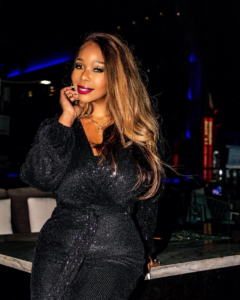 Photo courtesy of: Rebel Photo
Desirae L. Benson: Ask yourself how much you love to highlight people and yourself. This is what publicity and journalism involve. You must be of the mindset that you are capable of bringing out the best in your clients, while at the same time understanding and putting them in a better position than when they started. It takes a lot of time, energy, and focus. You need to be on your toes and ready for the rigor of being highly visible, whether it's you as a person or your work.

GO BANG! Magazine: Living and traveling all over the world must've had an influence on you and your perspective on life. How has that experience benefited you personally and professionally?

Desirae L. Benson: To sum it up in three words—I'm culturally aware. Living and traveling around the world has opened me up to some beautiful and memorable experiences. To say that I've learned a lot about people is an understatement. Not only have I learned about other people, cultures, and customs, but I've also learned quite a bit about myself. I've been able to hone into what motivates and inspires me, along with coming to understand even more about what moves my spirit and what speaks to my heart. I believe there's power in that.

GO BANG! Magazine: Are there any upcoming projects, events, or clients that you would like to inform our readers about to be on the lookout for?

Desirae L. Benson: Wow, so many. I'm one who subscribes to the thought of revealing things little by little, and sometimes with a big bang! With that being said, stay tuned.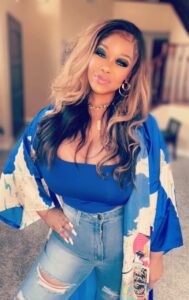 Photo courtesy of: Desirae L. Benson Photography

GO BANG! Magazine: In closing, you recently secured GO BANG! Magazine's founder Pierre Andre' Evans, representing him as his publicist, focusing specifically on promotion of his brand, GO BANG! Magazine and his book Inside The Minds Of Entertainers. Besides both being Aries (lol), why do you feel that he is a great fit as your client to represent?

Desirae L. Benson: One reason and one reason alone—he's my zodiac brother and we've spent eons doing creative projects together. Partnering up with him in this lifetime was meant to be. Pierre is a go-getter. He is just as motivated as I am to succeed in whatever project he chooses. As an ambitious person myself, I see the innovative and magical light shining from the essence of who he is. I'm here to help facilitate him in spreading that light to even more people. Plus, Pierre is just a really cool guy!

GO BANG! Magazine: Gratitude! Thank you Desirae for granting me this interview, and even more importantly, partnering with me as my publicist. Our future accomplishments are limitless. I am looking forward to this fantastic adventure with you!

To my GO BANG! Magazine readers… you have just been introduced to one powerful, beautiful, intelligent, and talented Aries Queen.

Desirae L. Benson…you have just been banged…now GO BANG!!!
Please direct ALL booking inquiries for Pierre Andre' Evans to:
Desirae L. Benson

Entertainment Publicist | Multimedia Journalist
You can Google Desirae and follow her on FB, IG and experience her interviews on Linktree.




Pierre A. Evans is a freelance writer of Entertainment, Music, Art, Culture, Fashion and Current Events, and previously for SoulTrain.com, NDigo.com, ChicagoDefender.com, EmpireRadioMagazine.com, and UrbanMuseMag.com, an author, singer/songwriter, actor, model, poet, dancer, and DJ. He is also the Owner of Pinnacle Entertainment Productions and the Owner/Publisher of GO BANG! Magazine. Follow him on Facebook @Pierre Andre Evans, Twitter @Playerre, and on Instagram @Pierre_Andre_Evans.