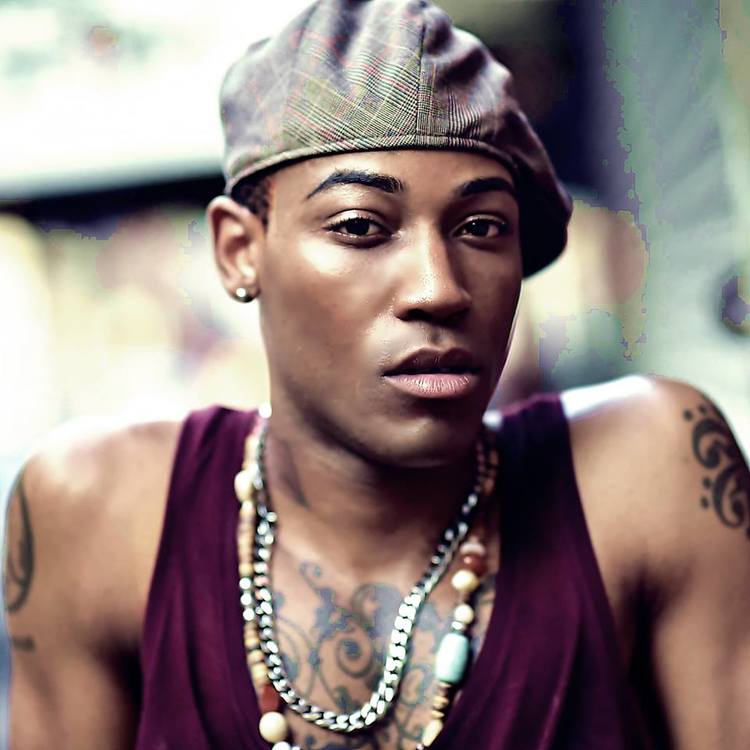 All photos courtesy of Ja'Pan Nation
"His vocals are dynamic!"
"He disrupts equilibriums!"
"His style is renowned!"
"Ja'Pan Nation is refreshing!"


Charles Hall, Jr., better known as Ja'Pan Nation, embodies the definition of sound.
A collage of versatility, composing tones of dance and choreography, while conquering all haters, Ja'Pan Nation represents adversity, redefining your average perception of rhythm and movements with each technique.

To understand the existentialism of his craft, one must understand the barriers of his past. 25 years of dedication, determination and endurance have prepared him for this level. A product of Texas, Ja'Pan Nation is determined to sleep with success.

Aware of his talent at a young age, Ja'Pan sacrificed to become the epitome of entertainment. Rehearsing, studying, researching, practicing, and becoming nothing less than iconic. Endless competitions and accolades he attributes to his dominance.

Artists before him such as Janet Jackson, who he considers to be the most influential artist of his time, paved the way. She is innovative and unique. These are characteristics Ja'Pan replicates in his own realm of performance.

Threads of retro, urban, vintage, and couture, Ja'Pan pops tags of originality. This fabric is authentic, which no market can ignore. Fashion wise, Ja'Pan illustrates diversity. He intertwines graphics. His style expresses all artistry.

Ja'Pan Nation is a trailblazer that thrives from taking risks. Whatever you've seen before, you have no idea what you've missed. Ja'Pan appreciates all those before him, however, he is his own muse. Ja'Pan pays homage to many, but this is his destiny, and he refuses to lose!

Ja'Pan enlightens cultures with his different variations of creativity. The force behind his movement is God. He gives all praise and recognition to the Lord. He ordered his steps, and he enforced them. Get ready, you've just been introduced to the humble beginnings of a star!!!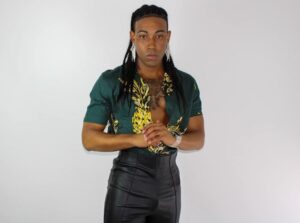 GO BANG! Magazine: Where were you born and raised and how would you describe your childhood?

Ja'Pan Nation: I was born in Dallas, TX and raised in Arlington, TX. I would describe my childhood as imaginative, fun, and adventurous.

GO BANG! Magazine: How did you get started singing and dancing and what do you like about it?

Ja'Pan Nation: I started learning dance routines from some of my favorite artist growing up, like Usher, Janet Jackson, Beyoncé, Aaliyah, TLC, and Michael Jackson to name a few. I really was intrigued with how cool their choreography and formations were and how they were able to sing/rap while killing these intricate routines. This definitely piqued my interest. My aunt Debra would also have me sing leads in my church choir.

GO BANG! Magazine: When was the moment that you knew you wanted to pursue the entertainment industry professionally?

Ja'Pan Nation: I went into a studio in Dallas, TX just to record a hook for an upcoming artist. People really liked my sound and what I offered as a singer. I won several talent competitions in DFW metroplex. I created a nice buzz from just enjoying myself and doing what I loved. In that moment, I knew I wanted to try this professionally.

GO BANG! Magazine: Why did you choose the name Ja'Pan Nation?

Ja'Pan Nation: Ja'Pan was given to me in school. I was known to love Anime, Kung Fu movies, and the culture and fashion Japan offered. My former manager, Mr. John Carrington, added the accent to make it resonate more as a name for me and not the country. Nation was added as my last name because Janet Jackson is my Michael Jackson. Rhythm Nation was the very first professional choreography I learned as a kid, and I built from there.

GO BANG! Magazine: How would you describe the Ja'Pan Nation brand, sound, and style of dance?

Ja'Pan Nation: I would describe my brand as sexy, classy, and innovative. My sound, versatile. I can go from Pop to RnB/Soul to Rap. My style of dance, I would describe as well rounded. I do a little of everything in my routines. Street Jazz being my favorite. I am very strong in Hip Hop, Lyrical, and Modern styles.

GO BANG! Magazine: Your dance skills are excellent. What dancers or performers inspired you growing up and who inspires you now and why?

Ja'Pan Nation: Janet Jackson, Michael Jackson, Usher, Beyoncé, Aaliyah, Chris Brown, TLC, B2K, Britany Spears, NSYNC, Justin Timberlake and Nicki Minaj were and are artist that inspire me as an artist and as a dancer.

GO BANG! Magazine: Michael Jackson, Janet Jackson, Usher, Beyonce' and Chris Brown are all considered superb dancers. What do you think about them as dance performers and how have they influenced you, if at all?

Ja'Pan Nation: I can go on and on about these icons. These are all naturally gifted entertainers. All of them are genius in their own way. I am inspired by them all.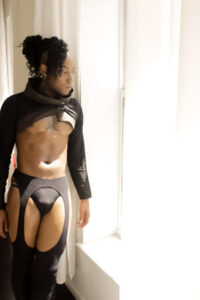 GO BANG! Magazine: You are a very sexually overt person when performing and a self-described nudist. Why is it important for you to include sexuality in your performances?

Ja'Pan Nation: The female artists always give you edge, controversy, and sex appeal with class. That's what I describe it as in male form. Male artists always play TOO safe for me. I do not believe in gender specific mannerisms as a man. Thongs are for us too lol. I identify as non-gender conforming, so it makes sense.

GO BANG! Magazine: Your new singles "Cake & Candles" and "Fluid" are club bangers. How would you describe these songs to someone that's not familiar with your music?

Ja'Pan Nation: "Cake & Candles" really showcases who my RnB inspirations are. It's within that realm of Michael, Chris, and Usher. "Fluid" is more of that bright upbeat energy that makes you want to twerk or go crazy lol. These two records are for the dance community and people that enjoy music that compels them to move, whether that be sexual, choreography or freestyle. I have a deep adoration for dance. Any song I release, you will most likely get a routine with it lol.

GO BANG! Magazine: You are quite a well dresser. Please describe your fashion sense and where it originates from?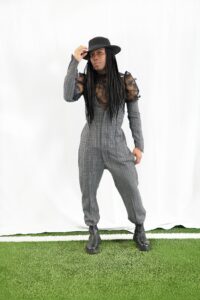 Ja'Pan Nation: My fashion sense is very androgynous, like that of Milli Vanilli, Michael Jackson, Prince, and Grace Jones, with a hint of Janet, Aaliyah, BTS, drag queens, and Nicki Minaj lol

GO BANG! Magazine: Where does your song ideas come from?

Ja'Pan Nation: I don't have ideas. I just say what I feel and name the song later.

GO BANG! Magazine: Being a great dancer, are you also a choreographer and do you choreograph your own performances?

Ja'Pan Nation: Yes, I am. I have choreographed for several step teams, cheerleading squads, and drill teams. I also choreograph for myself. However, I have also worked with other choreographers to keep everything fresh and set apart from the last effort.

GO BANG! Magazine: What advice would you give to someone that is pursuing their dream of dance and performance?

Ja'Pan Nation: Never stop climbing that ladder. There definitely will be obstacles and people that will try to deter you. Practice is the best advice I can give. The artists named above are great because they train hard! You must work on your craft and sharpen yourself as much as possible. There are millions of other artists out here wanting the same thing. If you want to stick out and be deemed the best or tough competition, you must be disciplined and train hard.

GO BANG! Magazine: Thank you Ja'Pan for this interview and good luck with all that you are doing. You have now officially been BANGED! GO BANG!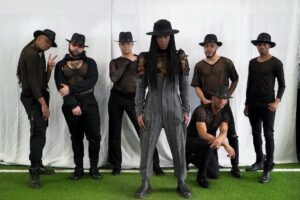 You can follow Ja'Pan Nation on social media and the following links:

Recent Performances/Video –

https://youtu.be/076BKWQ0RNU

https://youtu.be/6qQ4cDLHvok


Link tree/Spotify/Youtube –

https://linktr.ee/JaPanNation

https://open.spotify.com/artist/4WBdtVA4aohX2sYW22kQci?si=93AJo7j4StS-z5N4UFZkuw

Instagram –

https://instagram.com/japannationofficial?igshid=NDA1YzNhOGU=

Website:

https://www.japannation.net/




Pierre A. Evans is a freelance writer of Entertainment, Music, Art, Culture, Fashion and Current Events, and previously for SoulTrain.com, NDigo.com, ChicagoDefender.com, EmpireRadioMagazine.com, and UrbanMuseMag.com, an author, singer/songwriter, actor, model, poet, dancer, and DJ. He is also the Owner of Pinnacle Entertainment Productions and the Owner/Publisher of GO BANG! Magazine. Follow him on Facebook @Pierre Andre Evans, Twitter @Playerre, and on Instagram @Pierre_Andre_Evans.