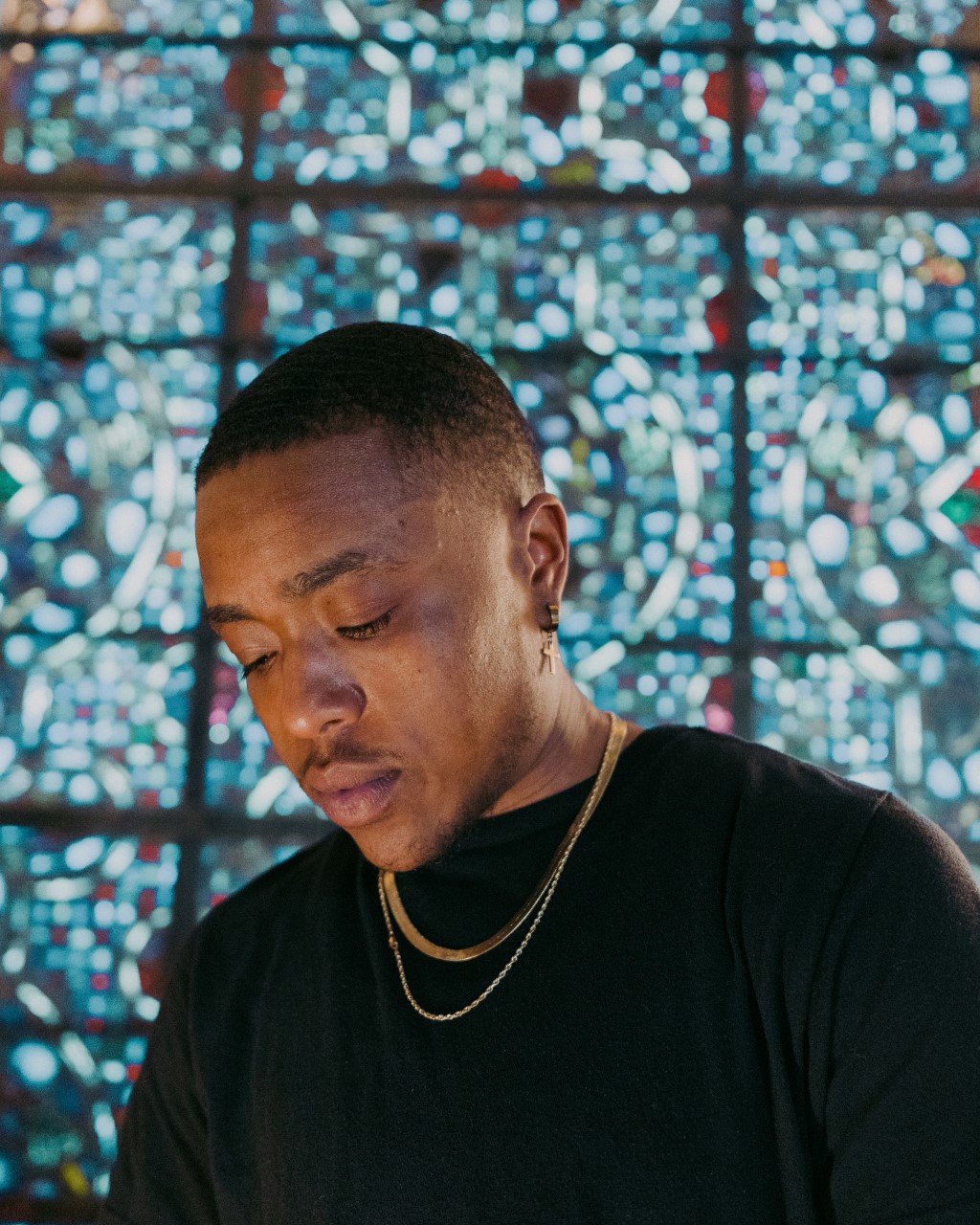 Photo credit: Jake Scherm
Originating from Chicago, Illinois, Quis Wright aka Cuee, is a hip-hop artist in Lawrence, KS. He exhibits an energetic and fun, yet smooth and motivational edge to his style of music.

One of his most meaningful steps in his evolution, has been writing more openly about his sexuality and queerness when recording. As a transgender man, Cuee manages to carve a lane where gender identity and budding artistry blend. His voice transition was an additional lane to carve.

Drawing major influence from artists such as Chance The Rapper, Kanye West, and Jay Z one could see why his storytelling essence fuses with harmonic flows.

Cuee came from a musically based family that peaked passion for music as early as middle school. Cuee began to use lyrics as a platform to speak on life's accomplishments in a way that'll have you repeating hooks.

Tapping into his talents, Cuee released three consecutive mixtapes, "The Evolution Of Mixtape", "Master's Cap", and "Shameless".

Cuee released a new project titled, "Gospel".

CUEE will perform LIVE this FRIDAY, DECEMBER 17th, in Chicago, @The Point (1565 N Milwaukee Ave., Chicago, IL 60622) with Brad Varsity, The Kid Fraze, Jared Jones and Joel Leoj!!!

21+
Doors at 7:30 PM
Proof of vaccination or negative COVID-19 test no more than 72 hours prior to the event is required for entry.
Face masks are required.

Cuee is hitting the road and would love to bring the ultimate experience to each city!!!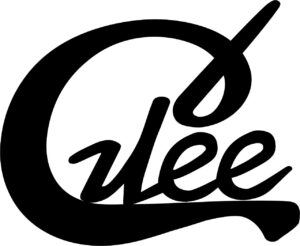 GO BANG! MAGAZINE: Please tell our readers how and when you first got started in Hip Hop. What attracted you to it and when you knew you wanted to pursue it professionally?

Cuee: I grew up in a home that listened to Hip-Hop/Rap, House, Gospel and R&B. I first got into Hip Hop when I was around 10 years old, after my stepfather introduced me to some of his favorite artists at his music shop. We would listen to artists like Jay Z, Rick Ross, and Twista – I wrote my first remix to Jay Z's "Big Pimpin'" in like fifth grade. One of the biggest things that attracted me to Hip Hop was the culture's embodiment of storytelling on these dope beats. I wanted to be able to take my story and turn it into songs people connected with through music.

I have so many passions and have worked in a variety of places, but I knew I wanted to pursue music professionally when I started performing, and navigating the music scene in Lawrence, KS. It felt like where I needed to be.

GO BANG! MAGAZINE: You were born Quis Wright in Chicago, but currently reside in Lawrence, KS. Why did you choose to relocate there and how would you describe your life in Chicago, in comparison to life in Kansas?

Cuee: I first came to Lawrence to attend The University of Kansas for college. I attended for my undergraduate and graduate degree programs before choosing to stay here to continue my music career. I would say, life in Lawrence is definitely different. It's a huge college town and has a dope music community, so the opportunities are unique. I've found my place in Lawrence, my community and the support here is solid. Chicago will always be my roots. My home. I rep Chicago and I am so excited to be performing back home.

GO BANG! MAGAZINE: Congratulations! You recently transitioned from female to male. When did you know you wanted to transition? When did you actually transition? How did you gain the courage and confidence, and how has it affected your life?

Cuee: Now that I look back to my younger self, I was assigned an identity that was not me. All along, I knew who I was, but I didn't have the tools to understand what I was experiencing or language to talk about it until later in life.

I started medically transitioning in 2019, but like I say in my song "I been me since the beginning."

I have always been confident in who I am. Gaining the knowledge and community has just heightened that so much more.

GO BANG! MAGAZINE: Has your music changed or evolved, after your rebirth? If so, how?

Cuee: I think my music has evolved as I've grown as a man and an artist. Living in my truth, my purpose comes out in my writing and performance. Like I said, I am so confident in who I am, it is unmatched. I love my sound and the way my voice has changed. But most importantly, my music feels more me and that allows me to connect more to my fans through my story.

GO BANG! MAGAZINE: When it comes to your music, how are you involved in the process of writing verses, music, producing beats, recording, or video shoots?

Cuee: I'm all hands in when it comes to my music. It's a collaborative effort when it comes to producing my beats, writing, recording and shooting videos. I have a group of people who I make beats with. I have folks I write with. I have a team that supports my video productions. I'm blessed with a supportive team around me. Sometimes, it just me and a notepad or my iPhone notes app, writing on the couch. That's where I do some of my most authentic work.

GO BANG! MAGAZINE: : Have you noticed any change in the way that you are treated (negative or positive) from family, friends, the public or fans, since transitioning from female to male?

Cuee: This is a loaded question. Whew!
Answering this would require a conversation on power, patriarchy and racism. So yes, there have been changes in the way that I am treated and I've recognized where it comes from. Overall, I've receive an immense amount of support and I'm grateful for it.

GO BANG! MAGAZINE: You are and will be an inspiration to many in the entertainment industry, especially those in the Hip Hop community that may be afraid or hesitant to come out of the closet or even consider full-fledge transitioning. What advice would you give someone, who's in the industry, that may struggle with this dilemma?

Cuee: Its amazing to watch artists like Lil Nas X and Demi Lavato and many others come out and proudly proclaim who they are and then put that into their art. My advice: It can be scary, but all we have is this one life and we have to claim our voice and moment in this time. There are people out there waiting to hear your story and would love to support an artist like you. Being who you are is freeing and finding chosen family (fans) feels like freedom.

GO BANG! MAGAZINE: When and where was your first performance after transitioning and how did the audience receive you?

Cuee: My first performance was in Lawrence, KS, at one of our largest venues – The Granada. It was Pride 2019 and hundreds of people in attendance. The audience was turned up! It was amazing!

Lawrence is a supportive community, a sanctuary even. It's an honor for me to be on this journey, in that community.

GO BANG! MAGAZINE: How have other Hip Hop artist accepted you? Please describe if it has been a smooth or rough transition.

Cuee: I would say I have a lot of support from other artists. After coming out, many artists have been respectful in using my pronouns and addressing with respect. Nothing really changed in the circles I run in and I love it.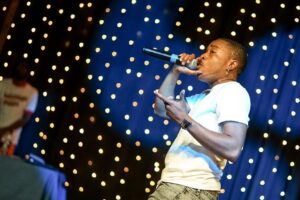 Photo credit: Fally Ifani, I Heart Local Music


GO BANG! MAGAZINE: You have an upcoming show here in Chicago, on Friday, December 17th @Bourbon on Division Street. How would you describe your stage performance to new fans and what can they expect at the "Cuee the Experience" concert?

Cuee: The show has been moved to the Point, their sister venue. I would describe my stage performance to new fans as an experience. I like to move, shout and really get the crowd involved. My fans can expect a show! Many of my fans in Chicago have been bumping my music since my first tape…so now, it's time for me to bring the energy to them on the stage.

GO BANG! MAGAZINE: If you had the opportunity to work with or perform with anyone in the world, who would it be?

Cuee: If I had the opportunity to work with or perform with anyone in the world, it would probably be like Missy Elliot, Chance the Rapper (performing), or Kanye. Their creativity and style is complimentary to mine and I think we would make a hit.

GO BANG! MAGAZINE: Go Bang! Magazine wishes you the best in your career and in your life. Is there anything that you would like to say to the public?

Cuee: Appreciate the wishes. Support goes a long way!

This world is still very violent towards people in the LGBTQ+ community. I hope that there's a shift and push to change. Change systems, laws, and society's hearts and minds towards folk. To my fellow trans community, I see you. I'm with you. I wish you keep creating and being.

Follow and support me on my journey – @cueemusic on all platforms

GO BANG! MAGAZINE: In conclusion, please tell our international readers what you are working on, what do you have planned for the future and when do you plan to tour again.

Cuee: I am currently working on a new album to be released 2022, along with a Summer tour, that I'll announce in the Spring!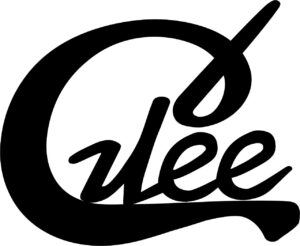 For touring updates visit my website: https://cueemusic.com/home

For music, follow me on Spotify: https://open.spotify.com/artist/5vuWUABfGvkUxib7zgMMc6?si=efzxgKBkSpCRk3w0LZprSA

You can follow Cuee on social media:
@cueemusic (Instagram)
@cueemusic (Twitter)
@cueemusic (Facebook)


PLEASE LEAVE YOUR COMMENTS BELOW IN THE COMMENTS SECTION




Pierre A. Evans is a freelance writer of Entertainment, Music, Art, Culture, Fashion and Current Events, and previously for SoulTrain.com, NDigo.com, ChicagoDefender.com, EmpireRadioMagazine.com, and UrbanMuseMag.com, an author, singer/songwriter, actor, model, poet, dancer, and DJ. He is also the Owner of Pinnacle Entertainment Productions and the Owner/Publisher of GO BANG! Magazine. Follow him on Facebook @Pierre Andre Evans, Twitter @Playerre, and on Instagram @Pierre_Andre_Evans.