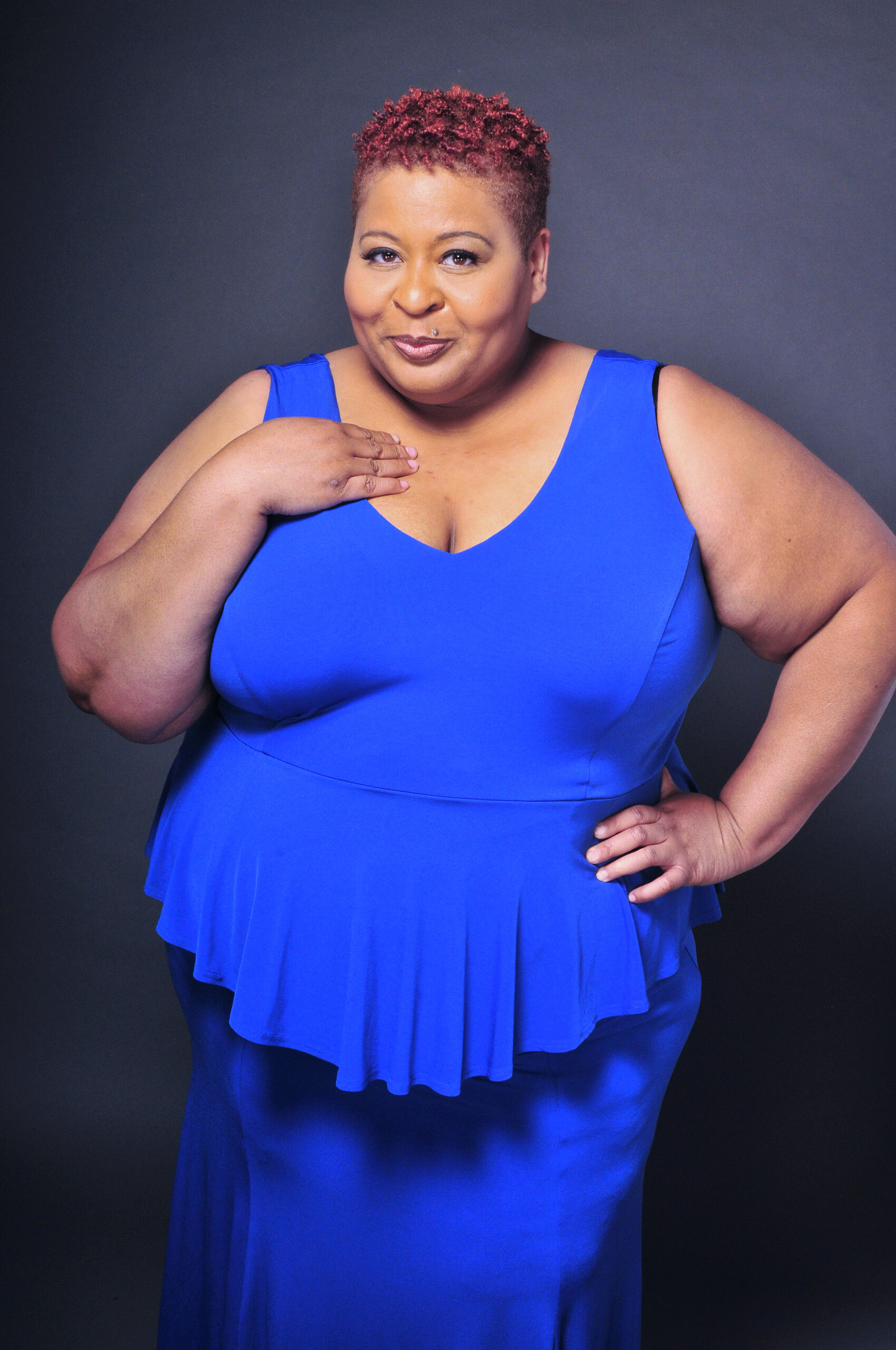 WOW!!!!
Rest In Peace friend, comedian, actress and brainiac, Erica Faye Watson. She recently died of Covid-19. She was living in Jamaica for a month writing material, and was suppose to return to Chicago today, March 1st. She had a great spirit and heart. I interviewed her several times.

Erica Faye Watson was born in Chicago on February 26, 1973 and raised in Chicago's Hyde Park neighborhood. She passed on Saturday, February 27th, 2021. She was 48 years old.

Reprinted from her website: http://www.ericafayewatson.com/

Born and raised in Chicago's Hyde Park neighborhood, with a BA and MA from Columbia College Chicago, Erica Watson is an actor, stand-up comedian at clubs around the country, and film/television director. She is a St. Thomas the Apostle Elementary School alum (where Bryant Gumbel and Steve Allen attended), as well The Chicago Children's Choir and The Merit School of Music. She currently stars in the short film "BlacKorea" and has appeared in the Oscar nominated film "Precious," "ChiRaq," "Top Five," and "Side Effects" following starring in the feature film "Dirty Laundry." She has also been featured on TLC's Big Sexy, The Dr. Phil Show, The Oxygen Network, The WE Channel, Black Entertainment (BET), MSG-TV, You & Me This Morning, The TV Guide Network and is a recurring correspondent for "Windy City Live," and "The Jam." Watson is also a blogger for the Huffington Post.

Up next you can see her in "The Chi" on Showtime created by Emmy winner Lena Waithe. She has also been featured on the NBC drama "Chicago Fire" and "Empire" a FOX drama directed by Lee Daniels. Watson was featured in two Gracie Award-winning commercials that she wrote for the Oxygen Network called "Tresstify" and "Kiss & Tell;" as well as a recent guest star on TV One's sitcom "Love That Girl" and featured on NBC's "Last Comic Standing,"

Erica was a commentator and pundit for six Black Entertainment (BET) specials, including "Shining Stars: BET Awards Nominee Special" (2010) "They Like Me: BET Awards Nominee Special" and "Top 12 BET Award Show Moments" (both in June 2009); "Countdown to 2009: BET Year in Review" (December 2008); "I Wanna Thank My Momma: BET Awards Nominee Special" (June 2008); "The Evolution of Mary J. Blige" (March 2008); and "The Evolution of Jay-Z" (April 2008). Additionally, Watson is a recurring politics and pop culture panelist on the BETJ talk show "My Two Cents;" and director of the reality TV Series "My Model Looks Better Than Your Model" on the BETJ Network.

Erica's 1 woman show "Fat Bitch!" was a 2010 Black Theater Alliance Award Nominee, and was curated at The Brooklyn Museum as a part of Target First Saturdays in October 2010. Since then, her show has toured the country and is a favorite in every city that she visits. Watson starred in the "Broadway in Chicago" production of "Love, Loss and What I Wore" and went on to star in the final cast in New York off-broadway under the guidance of Nora & Delia Ephron as well as with The Delaware Theater Company. She was also chosen by the prestigious NBC Diversity Program to receive a full scholarship to study with the Upright Citizens Brigade in NYC.

In 2017, Erica curated and hosted a "Feminist Comedy Marathon" at The Brooklyn Museum which featured 50 of NYC's best and brightest female comedians.

Rest In Peace Erica Faye Watson, you will truly be missed. Your spirit will live on forever. It was an honor to know you Queen.

They're doing a tribute to Erica Faye Watson on Windy City LIVE today, March 1, 2021 at 1pm on ABC7!

Learn more about Erica on her website:
CLICK HERE: http://www.ericafayewatson.com/
Pierre A. Evans is a freelance writer of Entertainment, Music, Art, Culture, Fashion and Current Events, and previously for SoulTrain.com, NDigo.com, ChicagoDefender.com, EmpireRadioMagazine.com, and UrbanMuseMag.com, an author, singer/songwriter, actor, model, poet, dancer, and DJ. He is also the Owner of Pinnacle Entertainment Productions and the Owner/Publisher of GO BANG! Magazine. Follow him on Facebook @Pierre Andre Evans, Twitter @Playerre, and on Instagram @Pierre_Andre_Evans.