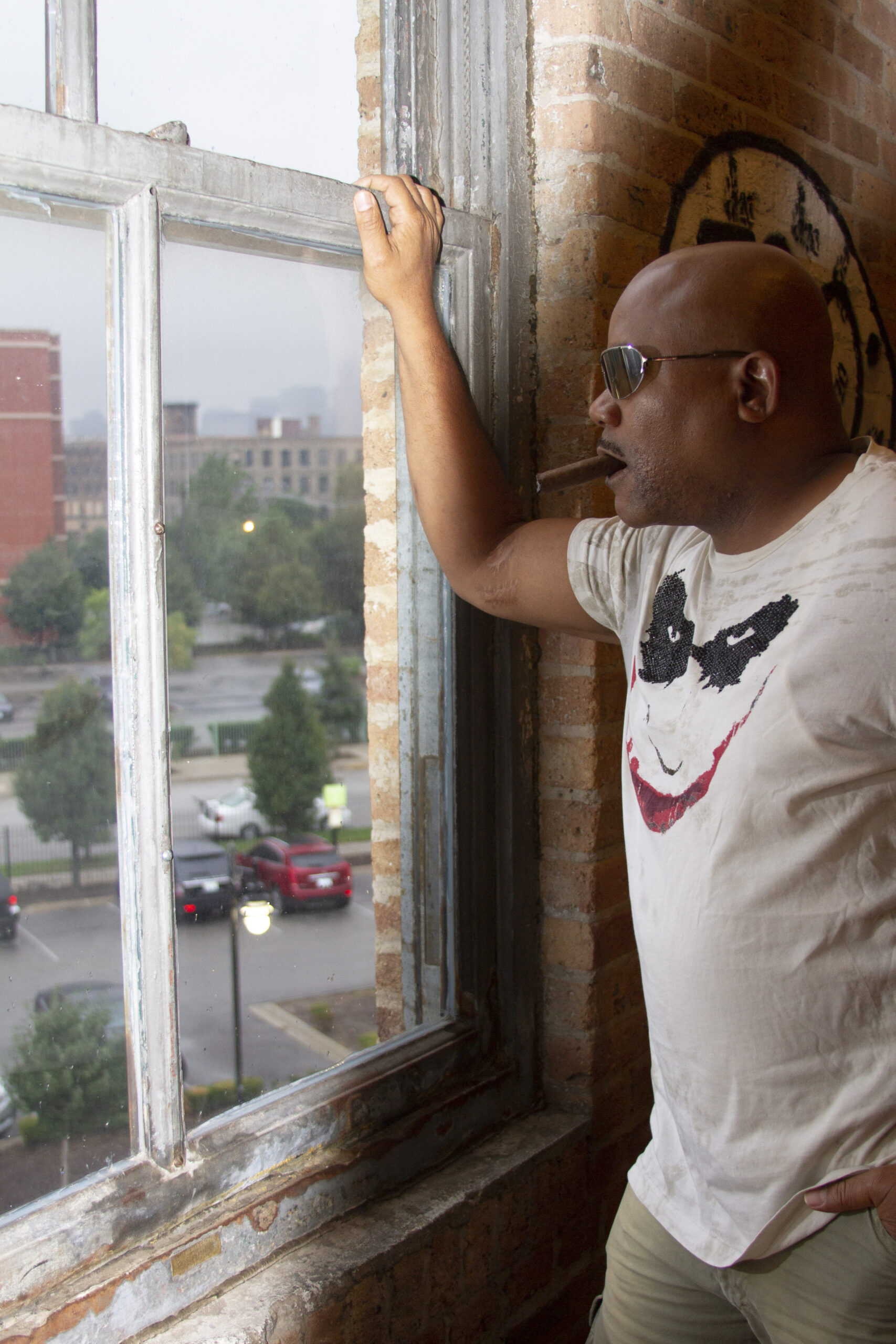 Reginald Corner is one of House music's greatest assets in Chicago and has been extremely instrumental in keeping the peaceful celebration of music alive.

On the House scene since it began in 1980, Corner has had the pleasure of watching House flourish over the past four decades. During that time, he formed relationships with some of the most relevant DJs, party goers and communities in the Chicago area. His stance with everyday Chicago helped shape the powerful production entity "The Way We Were" which is celebrating its 20th anniversary this year.

Some of his notable accolades include working with the City Of Chicago to provide platforms throughout the land celebrating the power of House, specifically, how its music brings together all ethnicities and sexual orientations. Some examples are helping curate an exhibit of House music at the Chicago Cultural Center in which Corner shared photos, as well as knowledge of how it all started at places such as the infamous Music Box with DJ Ron Hardy. He also worked to put together House in the Park, one of the city's favorites, giving people a chance to relax after work with different platforms of House music.

Some of Corner's work includes promoting the Chosen Few Picnic yearly, where tens of thousands flock to Jackson Park to celebrate music in a family-friendly atmosphere.

Corner, along with The Way We Were Productions, looks forward to remaining a part of the House music journey in Chicago and abroad. Corner can be considered an orator, watching to ensure its past is not tarnished and remains a powerful force of peace between all who partake in its glory and continues to "beat the box" into 2020.

GO BANG! Magazine: When and how did you first become involved with DJ'ing and music?

Reggie Corner: Sauers was down the street from my house as a youth. I went over there being nosey and stumbled on House music/Disco/Preppy/New Wave Punk, and I liked it. They were playing a lot of music I'd heard from my older siblings at the house.

I played around with it as a kid. But I'm not a DJ. The opening slot gave me the opportunity. The party must go on, so I would step in. I started off by necessity. Sometimes DJ's were late or not showing up on time. I had to keep the party moving.

GO BANG! Magazine: What is it about you or your personality that make you effective as a promoter?

Reggie Corner: I was popular among the people. Knowing people made it easier. I learned from my elders Butch and Craig, as well as Robert Williams who really showed me promotion and production… the art of producing events. My personality makes me a people person and my job is to make sure people enjoy themselves. That is my priority.

GO BANG! Magazine: There are many people that may call themselves promoters that simply share flyers or events on Facebook. Is that all it takes to be a promoter or does promoting consist of more than that?

Reggie Corner: For me, do whatever works to make you successful. Social media is not the only tool to reach people. There's text messaging and emails too, basically creating databases. I have databases I have built for years. You have to be tenacious and master every social platform. I still go back to my roots of what I was taught. Simply print flyers, etc. The promotion game has changed and will continue to change, but never forget the old way.

GO BANG! Magazine: Are there any promoters or producers, past or present that inspire or motivate you to do what you do?

Reggie Corner: The love of House inspires me.

GO BANG! Magazine: How has the House music promotional scene in Chicago changed over the years and has the change been positive or negative, in your opinion?

Reggie Corner: Some of the people and the places have changed, some of the music has changed, but I always keep it close to the roots……for the love of house. Love cannot exist with negativity.

GO BANG! Magazine: Why is it important to you to keep the spirit and history of the House music genre alive, peaceful and accurate?

Reggie Corner: History is what we stand on for the future….. "In the beginning" is always important….The beginning sets the stage for now.

GO BANG! Magazine: The COVID-19 pandemic has caught the world off guard. How are you dealing with it personally?

Reggie Corner: It's fucked up! But, like everything in life, it's a tragedy that we have to adapt to. Stand up or fold! Hopeful you'll stand up and succeed.

GO BANG! Magazine: What is next on the agenda for you? Do you have any projects lined up for later in the future, after the COVID-19 pandemic that you can tell our readers about?
Reggie Corner: House is in a stall, in limbo, because of COVID-19. All plans are at a standstill. But, hold your punches right now. You can never let your right hand know what the left hand is doing.
GO BANG! Magazine: HAPPY BIRTHDAY TO YOU MY FRIEND!!! HAPPY 20TH ANNIVERSARY TO THEWAYWEWERE!!!!!


YOU CAN FOLLOW REGGIE C. CORNER & THEWAYWEWERE ON SOCIAL MEDIA:
Facebook:
https://www.facebook.com/reginald.corner
https://www.facebook.com/reggiec.corner/
LinkEd In:
https://www.linkedin.com/in/reggie-c-b4b30b15/
Instagram:
https://www.instagram.com/reggie_corner/?hl=en
https://www.instagram.com/reggieccorner/?hl=en





Pierre A. Evans is a freelance writer of Entertainment, Music, Art, Culture, Fashion and Current Events, and previously for SoulTrain.com, NDigo.com, ChicagoDefender.com, EmpireRadioMagazine.com, and UrbanMuseMag.com, an author, singer/songwriter, actor, model, poet, dancer, and DJ. He is also the owner of Pinnacle Entertainment Productions. Follow him on Facebook, Twitter, and on Instagram