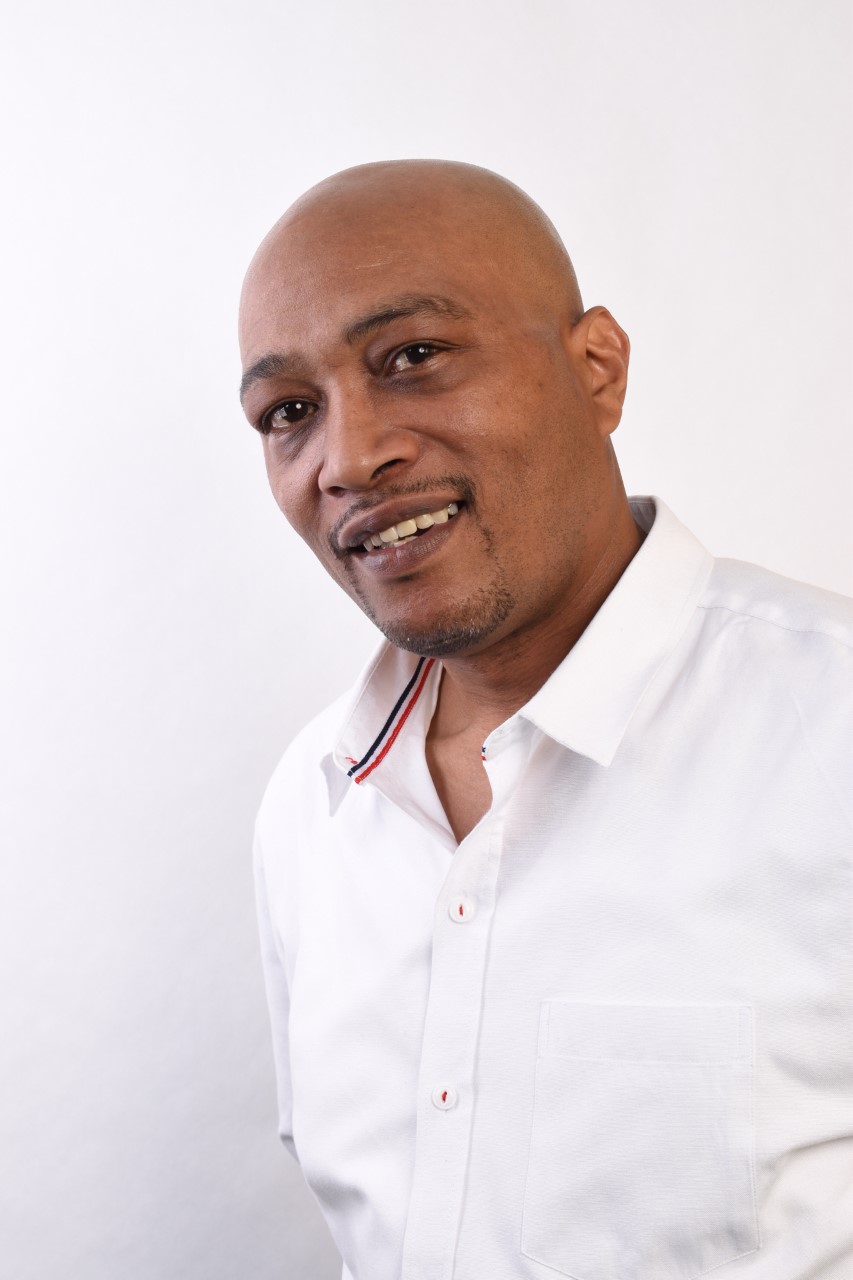 A native of Chicago's very own Englewood neighborhood, James Lett III, actor/producer has appeared in 14 independent movies, film and web series combined. You may have seen him in "Magic the Movie", directed by Billy Ray Valentine, In "To Kill a Rapper" and "Disconnected", James' ability to transform and tap in to his character is amazing. He has been recognized by the A Taste of Theater Festival as one of Chicago's fastest rising talents.

GO BANG! Magazine: How long have you been acting?

James Lett III: Well, actually four years and a couple months. It seems like yesterday.

GO BANG! Magazine: How did you get involved in acting?

James Lett III: Well, George Byron invited me out to a table reading my first time, for a movie still in the works called "Prayer." I was selected to be the Alderman Elect over the City of Chicago. I met Director MeMe Wallace there. She called me a while later and was like, "Can you be a preacher in my play "FOREVER?" I'm like "Yup, I can pull this off."
Her play was in the "A Taste of Theater Festival", where I actually met you. Mr. Pierre is a fast moving, fast calculating kind of guy that I shadowed for a whole week. I also met Victor Gulley, Kay Abraham, Jerome Benton, Renako Jahi, Harold Dennis, and a bunch of up and coming stars. "A Taste of Theater" made me!

GO BANG! Magazine: How did you get involved with the movie "Magic?"

James Lett III: Man…Magic…Billy Ray Valentine…25 years or more. He's one of my brothers' best friends. He was talking about filming "Magic." I told him when he was ready, to give me a call. He did. He wanted me to play my brother. NOPE. This is not gonna happen. I told Billy Ray, I will call you back. I called up my brother, got the green light, and showed up at his (Billy) house with over 40 of Chicago's actors and background actors. We were smack dab in his front room. He look like "James, what are you doing?" I'm like, "Your movie." LOL

GO BANG! Magazine: What about "Magic" attracted you to want to be a part of it?

James Lett III: I know most of the people portrayed. I cast the movie. Most, if not all of the actors picked had attributes or looked almost close to their actual character. My wife was Script Supervisor and acted in it. We became Craft Services, bbq'n on set. I knew this was a hit.

GO BANG! Magazine: How would you describe your character in the film?

James Lett III: I'm portraying my brother. He was involved, got out in the nick of time, and moved on. It's crazy playing your real life brother.

GO BANG! Magazine: As an actor, what type of roles are you currently interested in?

James Lett III: Anything that will push the envelope and also, top my last performance.

GO BANG! Magazine: Who inspires or motivates you?

James Lett III: My Dad. He came from nothing and made something. He instilled in me solid principles and a steady work ethic. Salute my Dad!

GO BANG! Magazine: You are also an entrepreneur? Tell is more about your business.

James Lett III: Yes… Lett Promotions is a "branding" company. My company specializes in making your brand STAND OUT. We are the best in Movie Promoting, but we promote all entertainment, from shows to concerts.

GO BANG! Magazine: In conclusion, the COVID-19 pandemic has caught the world off guard. How are you dealing with it?

James Lett III: I'm pretty much staying out the way. Praying, thinking smart and moving safely. This too shall blow over.
Be on the lookout for another Billy Ray Valentine's film "Lil Ceaser" where he brings the character Doc M.F. Mays to life.

YOU CAN FOLLOW JAMES ON Facebook @James Lett III
To date, "Magic" has been viewed over 1,400,000 times. You can watch "Magic" on Prime Video using the link::
https://watch.amazon.com/detail?asin=B085JS64T8&territory=US&ref_=share_ios_movie&r=web



Pierre A. Evans is a freelance writer of Entertainment, Music, Art, Culture, Fashion and Current Events, and previously for SoulTrain.com, NDigo.com, ChicagoDefender.com, EmpireRadioMagazine.com, and UrbanMuseMag.com, an author, singer/songwriter, actor, model, poet, dancer, and DJ. He is also the Owner of Pinnacle Entertainment Productions and the Owner/Publisher of GO BANG! Magazine. Follow him on Facebook @Pierre Andre Evans, Twitter @Playerre, and on Instagram @Pierre_Andre_Evans.