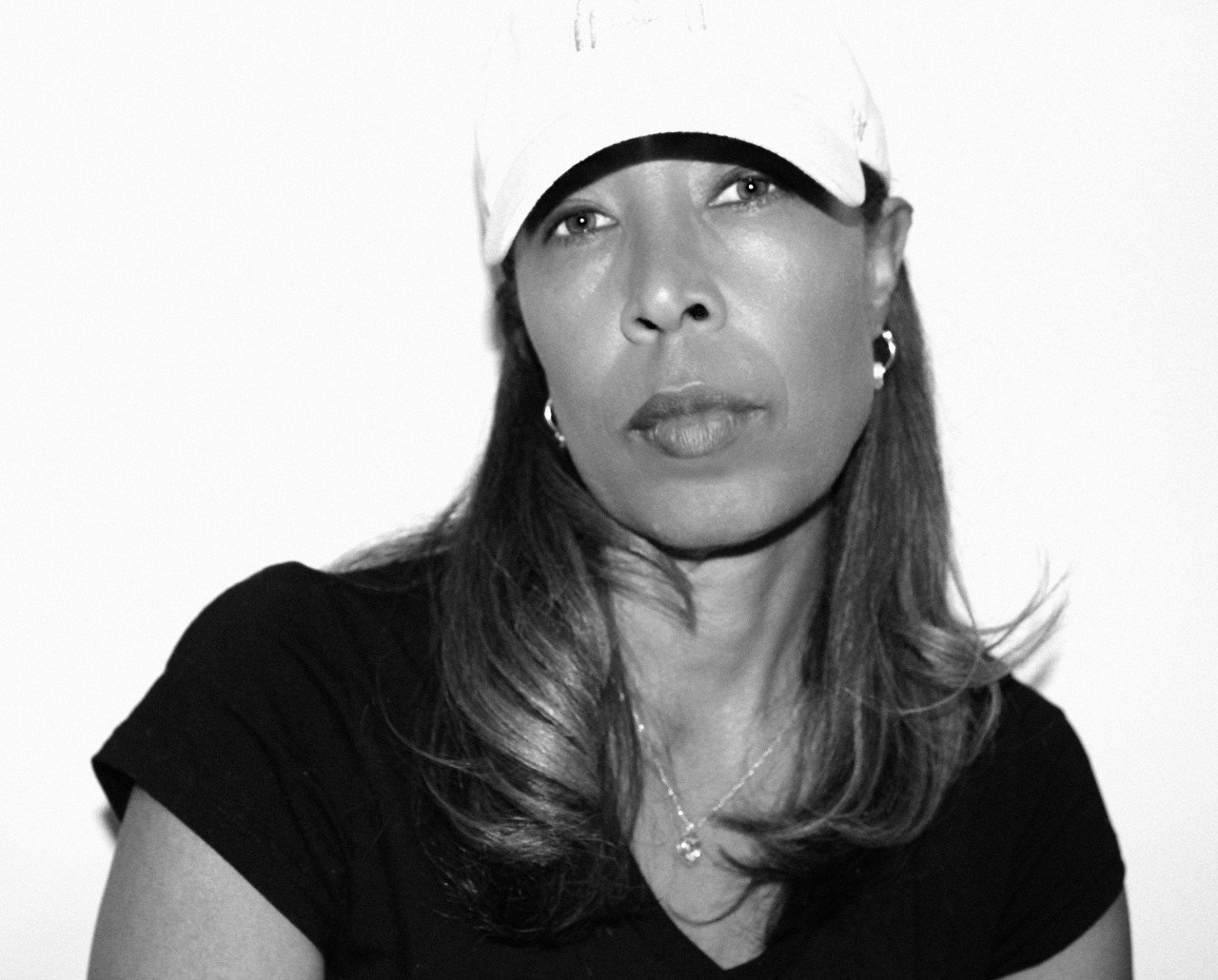 Lori Branch is a Chicago native that began her life-long affair with music in 1980 as the DJ for a Chicago-based, social club named Vertigo. Vertigo, founded by Eric Bradshaw, Craig Loftis and Steven Moore hosted dozens of teen parties from 1980-1984 in such iconic locations such as Sauers, the Loft, the Penthouse, Aragon Ballroom and McCormick Place.

As a solo artist, Lori has held residencies in numerous Chicago clubs, played opening sets for several recording artists such as Michelle Ndegeocello, Lauren Hill, Arrested Development, Tribe Called Quest and others. Lori has co-produced music for several independent film projects in addition to writing and producing television and film projects such as Kevin's Room, 40th:The Story of Roberts Temple and the Rap-it-Up Chicago series.

Seen by many as a pioneer DJ in Chicago's House music scene, and one of (if not the) first women to grace the decks as a DJ and promoter, Lori is featured in a number of documentaries, magazine articles and television specials. Lori views her love of all music as a "life-affirming, artistic extension of me."

She currently co-hosts the Vintage House radio program on WNUR 89.3FM Evanston Chicago and WNUR.org and is a board member of The Modern Dance Music Research and Archiving Foundation. Lori is a mom, wife, sister, daughter, niece and cousin.

"My family keeps me grounded in truth. My music keeps me moving in all the right directions."

GO BANG! Magazine: When and how did you first get started as a DJ, and what did you like about it?

DJ Lori Branch: I started DJ'ing in 1980, shortly after graduating from Lindblom High school. I was asked to consider DJ'ing because I was a regular club kid at the Warehouse and my best friend, Jean Pierre Campbell, was an avid music collector. Jean and I would scout the city looking for the records we heard at the Warehouse, and along with our own love of punk, rock and R&B, we amassed a good collection. My high school buddy Eric Bradshaw invited me to attend a party that he and his social group Vertigo, which also included Craig Loftis and Steven Moore, were throwing at a club called the Loft. The Loft, located in Chicago's south loop, was a popular space rented to youth social clubs. My jaw dropped to the ground when I arrived on the night of his party when I heard the DJs (Wayne Williams and Tony Hatchett) playing songs I heard at the Warehouse and other (predominantly) gay clubs (I was only 17, so I was sneaking into most of these). I told Eric that I wanted to join Vertigo so I could be part of creating this energy and he told me that I would not only join but that Jean, Craig and I would be the group's DJs. After a widely successful Vertigo party at another popular spot called Sauers, we bought a trunk-full of equipment and I dove headfirst into learning. I caught on quickly with the help of Louie (Jose) Gomez who taught me, Jean and Craig the basics. We spent many nights in my bedroom or in Craig's basement practicing which was incredibly important because mixing rock, punk, R&B and disco was difficult as music was not time synched, no long intros or breaks and almost all was live instrumentation. It took a lot of practice and I remember so many of those early mixes because when you found something that worked you did it over and over. We did a lot of basement gatherings and then were thrust on stage. I think my first big party was a battle with about 500 kids in attendance. It was crazy.

What I loved about DJ'ing was that for most people in the world, mixing was still a relatively new art form and the idea that you could play for hours with no breaks, create a trance-like state for dancers, sweat your clothes off, smile and laugh all night and be passed out the next day from sheer exhaustion was the best. It also gave me an amazing platform to break out of my shyness, model fashionable clothes and meet tons of cool people, many of whom are like family to me to this day.

GO BANG! Magazine: While pursuing your DJ career, you broke down a lot of barriers that were up against women. You were literally one of the first female DJ/Promoters in Chicago. Please describe to our readers how you felt at the time, when you were trailblazing a path for women DJs/Promoters.

DJ Lori Branch: When you are doing something that others find significant you do not often know at the time that is what is occurring. Such was the case about being a female DJ in a field of males in the early 80s. I was aware of that it was unique but did not really focus on it much. We were just kids trying to have fun and make some money. I would occasionally get, "where's the DJ?" or "You're the DJ?!" when setting up my equipment, but I think I was unfazed. I knew that I could play just like anyone else. I won some battles, had great nights and some not great nights – just like any other DJ or promoter. I was lucky to have folks like Wayne Williams, Craig Cannon and Craig Loftis who always pushed me out and encouraged me.

GO BANG! Magazine: In the past, female DJs were more of a novelty, and not taken as serious as their male counterparts. Do you think that image has changed and why or why not?

DJ Lori Branch: Definitely! Women DJs are everywhere, and it is amazing to see the kind of respect women are getting because of their skills.

GO BANG! Magazine: As a resident of Chicago, the home of House music, you are recognized as one of the pioneers. What influence, if any, do you feel you have brought to the House community and how has House influenced you?

DJ Lori Branch: I take my place in this community as a responsibility to show up and model love. I hope that is a positive influence on those who might attend a party, watch or listen to my shows or follow me. I am on a mission to sow peace, presence and humanity. I can be a little catty sometimes to add some spice to the shows, but it is usually done in humor, as I also think we can take ourselves a little too seriously sometimes.

The people in this community, my friends, family, the dancers, the promoters, other DJs, and artist have influenced me in immeasurable ways. When I see women like Nakiya Solkat confidently building her production empire, I am humbled to be in the company. So many in our community work so hard to bring the community together and to attract so many to something we have loved for so long. I also appreciate how there is such strong and growing interest in the origins of house music. I feel lucky to have been there when things kicked off here in Chicago. I have a friend Honey Dijon who is a DJ, producer, fashionista and businesswoman, and who happens to be one of the most influential women DJs in the world. I remember her being one of those kids who looked up to us young adults and I understand why what we did (especially the women) was so important. And now, she is my shero and inspiration. Funny how that works.

GO BANG! Magazine: Over the years, you morphed from being only a DJ. You've accomplished great success as a film and television writer and music producer. Please tell our readers how you got started in that, what you like about it, and if you plan to do more writing and producing.

DJ Lori Branch: I dropped off the Chicago DJ scene from about 1985-1991 to finish school and to pursue music production in a more serious way. I graduated from Columbia College in 1988 with a liberal arts degree and a concentration in Arts and Media Management. While at Columbia, I met filmmakers and many creative artists that helped me expand my vision. I lived in New York City and LA where I was moved by the horrifying effects of the crack and AIDS epidemics to do more. When I moved back to Chicago in 1991, I started DJ'ing again but this time I was motivated to address these larger social issues. I also lost several close friends to AIDS which was devastating. These experiences translated into writing and producing shows for cable television, PSAs and movies. I started out with as a producer on CAN TV and hosting the program Hotline 21 which allowed viewers to call in and ask live questions about AIDS. This served as a catalyst for my next project entitled "Rap It Up." The show incorporated DJ elements, hip hop performances and interviews with community leaders about issues teens where experiencing in this increasingly complex time period. Gun violence, sex and STDs etc. were where we place our focus, but music was a through line. These efforts evolved into more projects like public service announcements and a film series entitled "Kevin's Room."

"Kevin's Room" was conceptualized over a snowy day lunch in the basement of the board of trade building with my friends Jean Pierre, Karina Glover and Janice Layne. The initially one-hour film spurred two sequels from 1999 – 2006. The films were shot entirely in Chicago with professional actors and on a shoe-string budget. The drama centered on Kevin, a gay social worker, who convened a support group for black gay men. Each character was complex and dealing with frequently stigmatized issues in our community, such as living with HIV, being a bisexual man, condom usage (or the lack thereof), religion and monogamy. The movies were broadcast on UPN and WCIU, screened in dozens of film festivals and gained a large following. I worked with Blackcat Productions and Karl Productions on the overall production and I served as the Executive Producer and writer. The films can be seen online.

I love to participate and produce films and documentaries and have done others such as the story of Roberts Temple in Chicago. This film is about my great-grandfather Bishop William Mathew Roberts. He was the first Bishop to bring the Church of God in Christ to Chicago and was a leader in COGIC's early days. The Church is special because it birthed so many amazing artists, was the first Church in Chicago with a live radio broadcast and is frequently featured in black history as it held the four-day funeral for slain teen Emmett Till. I plan to produce more just need to find the time to do it. And, my next production will be about House Music!

GO BANG! Magazine: In addition to that, you also currently co-host the "Vintage House" radio program on WNUR 89.3FM. Please describe when the show began, what the show is about, and why you feel the show is important.

DJ Lori Branch: We are celebrating the 5th year of the WNUR Vintage House show. The show was created as an outgrowth of activities associated with the Modern Dance Music Research and Archiving Foundation. The show was created by my friend Lauren Lowery who is also a Northwestern alum. Lauren had her first show on WNUR in the late 80s when she was a student. Our vision is to capture as many voices of Chicago House music experience as possible. Originally, we were just doing it for the listening audience and to archive the shows, but everything expanded a couple years ago to the FB live format. Facebook live opened the show to thousands more. It has also given me a chance to have a different role in the community as a historian and truth seeker.

I think the show is critically important to present both biased and unbiased accounts of this genre and the culture. We have all seen a lot of documentaries, articles and interviews that each try to capture some part of the story, but they almost always leave out importance people, places, and events. My job as producer and host is to dig deeper and go into the stories that don't see as much light – and there are so many. As the historian, Lauren also tries to flesh out the timeline of where House Music began, who were the key players, what were the songs, venues, high schools, communities and all of the framing that made it a uniquely Chicago institution. Kevin McFall also hosts the show and he likes to take a more philosophical approach to his interviews by getting underneath the motivations of our guests. Every story is so valuable, and, like a puzzle, we need ALL of the pieces.

GO BANG! Magazine: In order for the House genre to flourish, it must be documented and passed on to future generations. Please explain how being a board member of The Modern Dance Music Research and Archiving Foundation achieves this goal.

DJ Lori Branch: The Foundation's goal is to close the gap between the scholarly exploration of the history of the genre and its' transformative impact on the world. We also aim to preserve and celebrate the lives and stories of our community. That the Foundation exists is critical and my role is to help figure out how we fit into and support the larger picture of dance music history in Chicago. We hope future generations will know, understand and fully appreciate Chicago's unique contribution to House Music.

GO BANG! Magazine: In 2015, DJ SolKat established the "Queens of House Picnic." How does it feel to see the seeds that you planted years ago, currently sprouting and prospering in the House community?

DJ Lori Branch: I am so amazed at the success of the "Queens of House Picnic" and simply love, respect and have deep admiration for DJ Solkat. My whole family (siblings, nieces and nephews, cousins, etc.) now support the event and it is arguably one of Chicago's best summer events. I love it and look forward to the 2020 picnic. It feels great to see this space grow and to see so many fans supporting women artists. It is something I could have only dreamed about years ago. I know it takes a lot to bring that kind of line up and infrastructure and to make it free for folks is amazing. I hope to bring attention to the fact that this event will need the communities support in many ways, and I pledge to be among those that do so.
GO BANG! Magazine: Are you currently working on any new projects or would you like to mention anything that you'd like our readers to check out?

DJ Lori Branch: I am continuing to work on the Vintage House show and DJ. I post a lot on Soundcloud and will do live shows on Wednesday night around 10pm. I am also working on a production projects with my pal Craig Loftis and make a guest vocal appearance in his latest release Social Distance. It's really a banger!

GO BANG! Magazine: In conclusion, the COVID-19 pandemic has caught the world off guard. How are you dealing with it?

DJ Lori Branch: This pandemic is so heartbreaking and like everyone else I am trying to keep myself and my family healthy. My wife and I are both working in administrative roles in the health industry so we can work from home. We have an 11-year-old daughter who is also here along with our two cats and one dog. So, the house feels full which is nice. Staying in touch with friends and family has been great to help keep everyone connected and sane. I am also spending a lot of time organizing. My office has never been so neat before. I also have parents in their 90s, so we are doing our best to look after them as well. Mostly, I continue to pray, give to those in need and support everyone as much as possible. I do believe we are in this together and together we will be stronger when we emerge. Importantly, there is no better time to share music with everyone, so I am recording more and really enjoying all of the live streams each week. Let's just keep the music going and we will all be okay.

GO BANG! Magazine: I'm so proud of you cuzzo!

Tune in to VINTAGE HOUSE on WNUR 89.3 FM or follow on Facebebook @VINTAGE HOUSE on WNUR 89.3 FM



Pierre A. Evans is a freelance writer of Entertainment, Music, Art, Culture, Fashion and Current Events, and previously for SoulTrain.com, NDigo.com, ChicagoDefender.com, EmpireRadioMagazine.com, and UrbanMuseMag.com, an author, singer/songwriter, actor, model, poet, dancer, and DJ. He is also the Owner of Pinnacle Entertainment Productions and the Owner/Publisher of GO BANG! Magazine. Follow him on Facebook @Pierre Andre Evans, Twitter @Playerre, and on Instagram @Pierre_Andre_Evans.