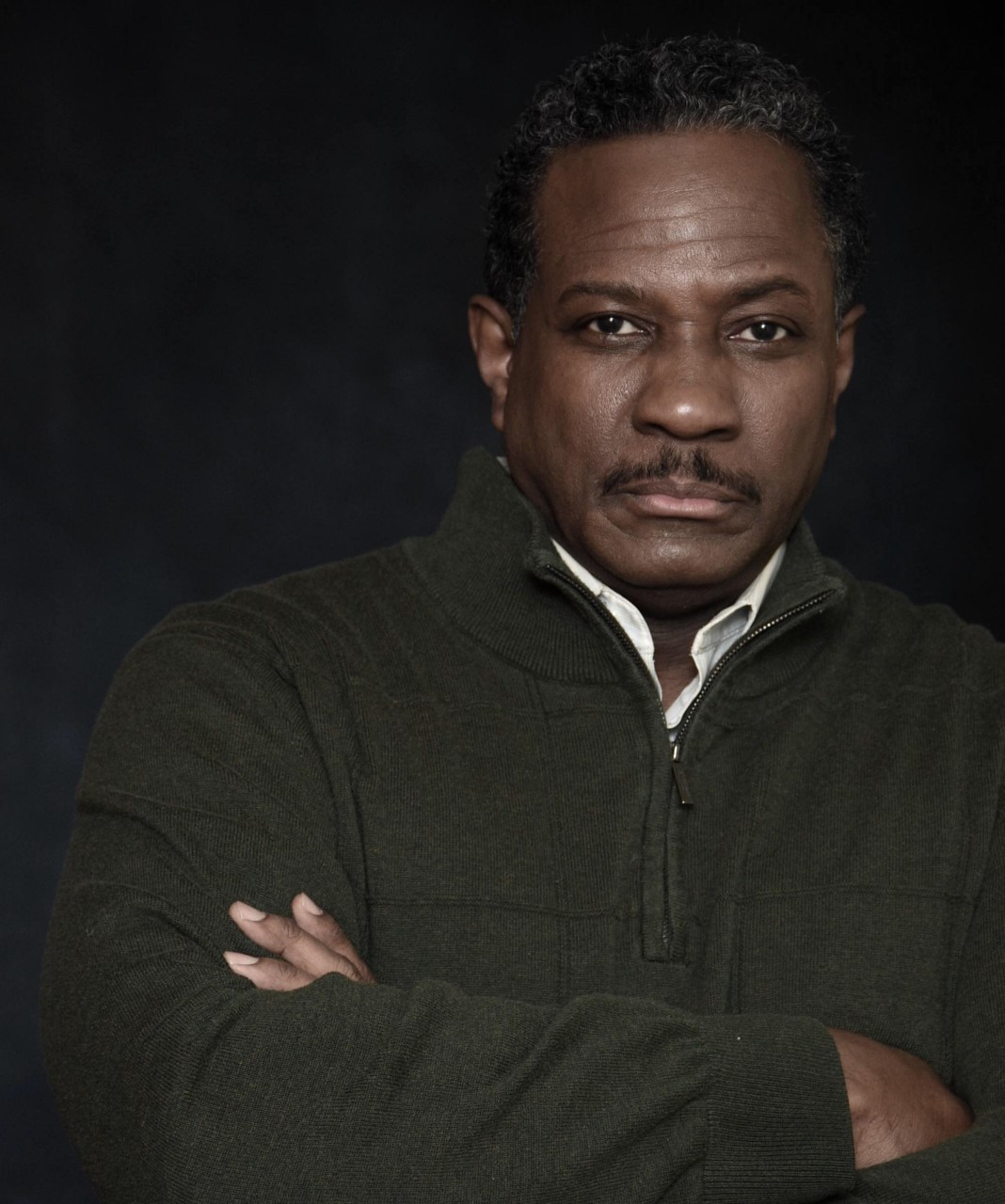 Christopher A. Greer is an actor, known for September Rayne (2017), Mom Told Me (2017) and Confusion 3: Trials of the Gods (2018). He is a musician, screenwriter, actor, director, composer and businessman. He went to Chicago Vocational High School (CVS) as an Instrumental Music major. He received The "Louis Armstrong Jazz Award" and four music scholarships to several colleges.
He began acting in high school in the drama club. He began on network television and feature films at age 16, with Martin Mull, Ruth Gordon and Danny Aielio. He went to Bethune-Cookman University in Daytona Beach, Florida majoring in Political Science on a Music scholarship. After college, he continued to act in network television shows and feature films, which include Turks, Barbershop 2, The Lake House, Empire, APB, Fatal Attraction, Chicago Med and The Chi. He has also worked with some of the most inspiring directors and producers in the business, such as Cassandra Bell, Mark Harris, Doreon Johnson, Maurice Eleby Jones, and Cynda Williams.
He also has performed in some of the most prolific Independent movie projects in the Midwest, and in local plays and commercials for Commonwealth Edison, Coca Cola, Goose Island Beer and The Payton Manning Children's Hospital in Indianapolis, Chicago and all over the Midwest.
He has a passion for feeding the homeless and providing meals and warming goods for the disadvantaged, through his organization, Eureka Charities. He feels, "to ones that much is given, much is expected." He also owns and operates Gentlemen 2 Cool Cigar Company and Greer Music and Filmworks Studios.
He's been blessed during his life, and he has to return these blessings to those who need it. He also mentors young men and women with life coaching and career advice.
GO BANG! Magazine: How did you get involved with "A Sisterhood of Signatures?"
Christopher Greer: Okema Seven Gunn reached out to me about a role in A Sisterhood of Signatures (SOS.) During our conversation, we found out we're cousins. So, with a little bit of nepotism, I was selected.
GO BANG! Magazine: What about "A Sisterhood of Signatures" attracted you to want to be a part of it?
Christopher Greer: I became really interested after I read the script. I saw that it was a story that needed to be told. We still need cursive writing to be taught in schools.
GO BANG! Magazine: How would you describe your character in the film?
Christopher Greer: My character was a selfish father that bought a sports car, without talking to his wife about it first.
GO BANG! Magazine: How important is it to you, to preserve the art of cursive writing?
Christopher Greer: We all should be using it to sign checks and contracts. It's just plain pretty!
GO BANG! Magazine: In what ways have you become more involved, behind the scenes, in the film industry?
Christopher Greer: I am a screenwriter myself, a director and score composer, so I am very hands on regarding the film industry.
GO BANG! Magazine: You are also a singer, actor, model and director. Of those talents, which one do you love the best, and why?
Christopher Greer: Wow! Making a call like that is like asking which child you love best. I've been singing and acting for most of my life, it's part of me. Modeling and directing came later. But, if I had to choose, it would be acting. With acting, I can be whoever I want to be. It's freedom!
GO BANG! Magazine: How long have you been singing and are you currently still performing?
Christopher Greer: I have been singing ever since I could remember. I come from a musical family. My Father played the bugle in the Army, my mother played piano and my brother is also a multi-instrumentalist. Music has been part of my life since birth. I still perform for special events and I still compose music, which I also sing on. I used to have a stepping band, but I broke it up once I started working on my first film. But, I still sing around the house and in the car to sold-out audiences.
GO BANG! Magazine: Modeling in this day and age has changed. As a male model of a certain age, how has modeling changed with the times, which allows older individuals opportunities?
Christopher Greer: With Modeling, it's great to have opportunities where your look is wanted. Fortunately, my look covers a 20-25 year range. I can shave off my mustache and look like I'm in my forties, then let my beard grow out and look like a distinguished grandpa.
GO BANG! Magazine: For our readers that may not be familiar with the duties of a Director, can you please explain what Directors do and what you find most interesting about that role?
Christopher Greer: As a Director, you are responsible for everything! If you are fortunate to have a full crew, you can designate tasks and duties. Directors set up looks and try their best to nitpick everything, at least that's what I do. Being a Director is a job for self-proclaimed control freaks, because if you're not, you're not going to get the look or outcome you want or expect. The end result, being flawless, is the ultimate goal. We have to be satisfied.
GO BANG! Magazine: In conclusion, the COVID-19 pandemic has caught the world off guard. How are you dealing with it?
Christopher Greer: With this virus going on is a blessing and a curse. Besides the deaths that are occurring, there may be a silver lining. We may to slow down as a human race sometimes. Work, school, and hanging out with friends may come in between interaction with our families. This virus took all that away, unless you are in an essential role. Now, we can hug our children tighter and be there with our loved ones. It was forced, but it IS needed.
I am a Community Service first responder and a Primary Caregiver for my mother, who is terminally ill. I also have a ministry that delivers meals, groceries and supplies to the elderly and needy. If someone needs food, I'm there. If a sick, shut in, elderly person needs someone to pick up their medicine, I'm your man. I stay in when I can, but if I gotta go, I gotta go. I have been blessed enormously by the Lord, so I try to give him glory by helping to take care of my brothers and sisters
GO BANG! Magazine: Thank you and ALL first responders for your service!
Follow Christopher Greer on social media:
Facebook: @Christopher A. Greer
Instagram: @Chrisgreer64
Twitter: @chrisgreer64
YouTube: @Christopher A. Greer
Pierre A. Evans is a freelance writer of Entertainment, Music, Art, Culture, Fashion and Current Events, and previously for SoulTrain.com, NDigo.com, ChicagoDefender.com, EmpireRadioMagazine.com, and UrbanMuseMag.com, an author, singer/songwriter, actor, model, poet, dancer, and DJ. He is also the Owner of Pinnacle Entertainment Productions and the Owner/Publisher of GO BANG! Magazine. Follow him on Facebook @Pierre Andre Evans, Twitter @Playerre, and on Instagram @Pierre_Andre_Evans.