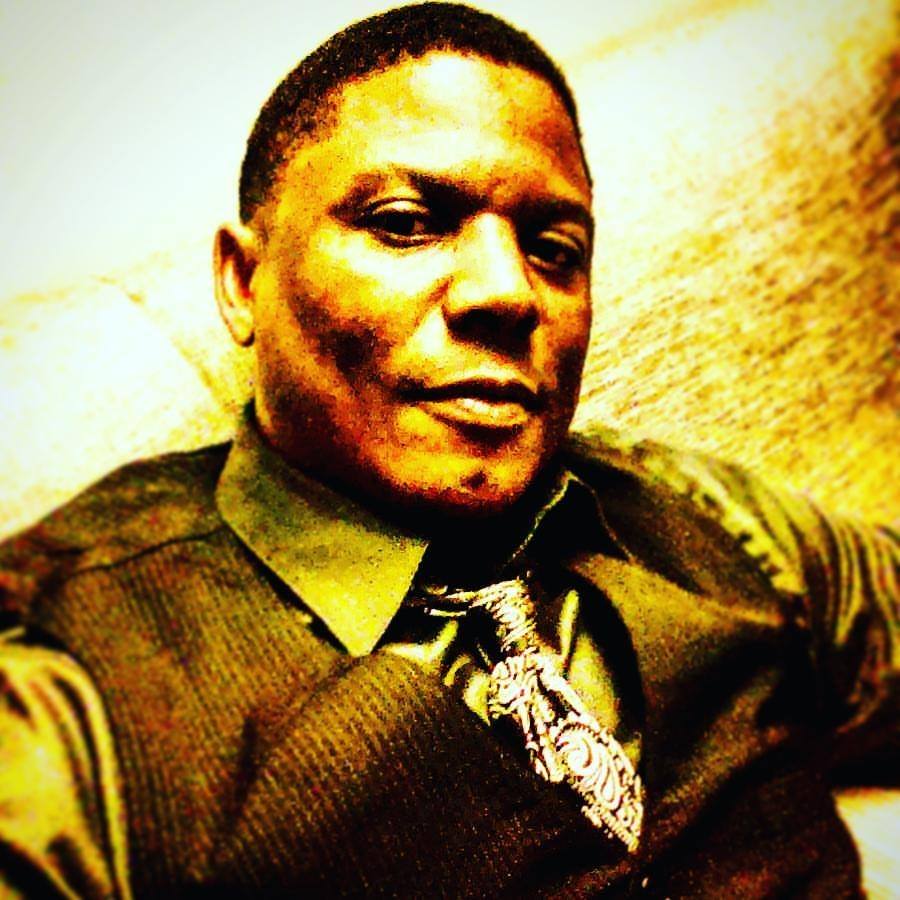 Beginning his acting career in 1997 in Chicago, Harold started with two acting classes taught by the late Okoro Harold Johnson, beginning and advanced acting, studying the Stanislavski Method which ran on Tuesday and Wednesday nights for a whole school year. He repeated the advanced class for an additional six months. Harold, during that time, in February 1998, also formed an acting troupe with twenty-five other actors, whom met religiously on Saturday mornings from 10am to 2pm for a year, in which they actively participated in honing their acting abilities.
He was cast in his first play in June of 1998 as the lead. The play was called "I Was There When the Blues Was Red Hot". It played at the former Gerri's Palm Tavern and at colleges. Mr. Dennis performed in one hundred and seventy-one shows, often playing two roles in a show, often signing autographs, on Friday and Saturday nights until June of 2000. There was a 9pm show time, "It was free to get in and $10 to get out!"
His first role in a film came in October 1998, cast as the lead male. It was a Columbia College film directed by Amber Washington. In 1999 he was cast as Ernest in "Impromptu", which ran for a short period at the former Excalibur Shakespeare Company of Chicago, The award-winning, multiracial, Professional Chamber Theatre in Residence at the Harrison Street Galleries Studio Theatre in Oak Park, Illinois.
His first indie feature film role came in 2001, he was cast as the lead. The film was called "The Seventh" or "The Seventh Stone", filmed in Louisville, Ky. He had the opportunity to perform at Actors' Theatre also in Louisville, KY in 2001, in "A Raisin in the Sun" as Joseph Asagai, in which he received applause.
On Wednesday January 7, 2004 he began training with Ted Sarantos, who has been teaching for over 45 years, also in Oak Park, IL, and continues to study with him weekly, to date. October 2004 Mr. Dennis was cast as the title character in the feature film "Pieces Of A Dream". The film received praise from individuals from all over the planet and Roger Ebert said it was "an extremely interesting film".
While filming Pyrite (2008), the Chicago, IL-based Harold Dennis earned the nickname "the hardest working man in show business", a reputation he still lives up to.
In 2011 Harold received training in the Sanford Meisner Acting Technique, levels 1,2,3,4,and 5 which took 15 months to complete, at Green Shirt Studio also in Chicago. For over nine years he has trained and worked as a Standardized Patient for ECFMG, Loyola, Northwestern and The University of Chicago Medical Schools. He serves as a trainer for Future Doc Enterprises.
To date, Harold has taken on many characters. He has performed in over one hundred and twenty-five film productions, including feature films, shorts, commercials, infomercials, training videos, music videos, and television. He has been a member of the "Chicago Actor's In Film Meetup, is a member of the Chicago Independent Artist Network for six years, Chicago Actors Meetup Group, The Filmmakers In Action and The Chicago Female-Focused Film Meetup Group.
He has volunteered at the Midwest Film Festival, monthly for four years. He facilitated acting workshops at the Bronzeville Film Festival and for two years at The UNA Global Wake-Up Festival of Film, Literature and Creative Arts, and has hosted film screenings during the Black Harvest Film Festival for the past 6 years and was brought on as a member of the Gene Siskel Center's Black Harvest Film Festival Community Council. Harold sat on the "How To Break Into Film" panel at the Englewood Film Festival in 2012 and 2013.
In 2012 received a nomination for Best Actor for his role in the film "Englewood" from the African American Arts Alliance of Chicago. He has appeared on the red carpet at multiple film premieres and screenings. Films have screened in France, Africa and in many other counties. He has taken on the role of mentor to people wanting to act. His mentors are his aunt (actress) Marian Rolle, (musician/ actor)the late John Watson Sr., Ted Sarantos and the late Okoro Harold Johnson.
In January 2013 Harold reprised his role as Jackie Robinson at the Dr. Martin Luther King Day Celebration held at the DuSable Museum. Also in January 2013 he was selected as one of RollingOut Magazine's Chicago's 50 Most Wanted Men Of Substance And Style.
While filming Pyrite (2008), the Chicago, IL-based Harold Dennis earned the nickname "the hardest working man in show business", a reputation he still lives up to.
GO BANG! Magazine: How did you get involved in Acting?
Harold Dennis: When I decided to seriously look into trying out acting, I began doing "background" work. In 1997 I heard an ad on B96 fm radio, saying "Be an extra in the movies." I signed up and my first gig was as a "featured extra" on the t.v. show "Early Edition". I did that show a few times and realized very quickly that I wanted to do more. A buddy suggested that I take a class. By August, I started beginning an advanced acting class on Tuesday and Wednesday evenings at Eta Creative Arts Foundation. They ran weekly for a school year. By February 1998 myself, along with other actors, came together to form "The Actin' Up" performance troupe. We worked on honing our abilities weekly for a year. By October of 1998, the play "I Was There When The Blues Was Red Hot" opened at Gerri's Palm Tavern. I played the main character. I left the show in June 2000 after 171 performances. That's how I got involved in acting. I jumped in with both hands and both feet.
GO BANG! Magazine: When did you get bitten by the "acting bug" and knew that you wanted to pursue acting as a career?
Harold Dennis: I remember the moment I was bitten. It was August 1998 after that very first class. During the class, our teacher (mentor) Harold "Ocoro" Johnson gave us a non-verbal exercise. I was nervous and sweating with a slight tremble. It was a simple exercise that affected me so much that I said to myself that I was going to do this the rest of my life. I'm still at it.
GO BANG! Magazine: You've played some very interesting characters over the years. What type of characters are you personally drawn to?
Harold Dennis: I'm personally drawn to playing heroic characters. That encompasses protagonists and antagonists, in my opinion. Villains can do good deeds too, right? The characters I'm drawn to gets the audience to empathize and follow the ups and downs of their journey. These characters will get what they want and lose something valuable or not get what they want and gain glory. That type of character I have found to be satisfying for most people.
GO BANG! Magazine: Are you only interested in film acting, or are you also interested in television and stage?
Harold Dennis: Acting in film is my passion. I started off my career saying I wanted to be in movies. Over time I have evolved my thinking. Now I want to have my audience (to) feel. I realized a long time ago that I am one piece in the process of bring a movie to an audience. The first story is what the screenwriter wrote. The second story is what the director makes. The third telling of the story is what the editor cuts together. And the fourth story is what the audience interprets. I have fully invested my time training for 20 years. Sixteen of those years, with Ted Sarantos, have been classes for acting on camera, working to find how I fit in. Now I teach Acting On Camera at The Second City Training Center Chicago, showing other actors how to fit in.
I enjoy acting in Television as well. Stage…community plays demand a lot of time that I am investing in film. I'm busy living the dream!
GO BANG! Magazine: You have worked with, and participated in, various community arts events, where you volunteered your time to causes and events that you believe in. Why is "giving back" important to you.
Harold Dennis: I have gone into schools and talked with our youths about dreams, desires and achievement. I have volunteered with The Chicago International Film Festival. I've been a member of the Black Harvest Film Festival Community Council for eight years. I've volunteered at the Midwest Film Festival monthly for 11 years, acting as the Volunteer Coordinator for the last year and a half. I'm an Ambassador for the Various Artists Film Festival. I've put on free acting workshops at the Various Artists Film Festival, the Black Harvest Film Festival, United Nations Chicago Film Festival and the Bronzeville Film Festival. And I have given online coaching sessions freely. Giving back is important to me because I remember what it felt like to be a novice and wanting the information that would give me an idea of how to discover and pursue my dreams.
GO BANG! Magazine: Do you have an interest in working behind the camera writing, producing, directing movies, tv shows, or plays of your own? (If so, please elaborate. If not, why not?)
Harold Dennis: I have produced, directed and acted in a few projects with my friend Bradford Stevens. We met when we formed the acting troupe back in 1998. He's an alumnus of Second City, so our pieces lean toward the abstract and comedy. I was the A.D. (Assistant Director) on a short film directed by my friend Edi Mehana called "The Pride". "The Pride" won a couple of film festivals and it was one of 80 films in 2020 being considered to make the short list for the Academy Awards. We didn't make the short list but Shorts TV, that distributes the winners and nominees, distributed "The Pride". It's like we won anyway. What an honor. I'm currently taking the screenwriting course at Second City. I'll eventually produce that film.
GO BANG! Magazine: What type of role would really show the range of your acting skills, and have you had an opportunity to play that role?
Harold Dennis: There are a number of films I'm in that show different aspects of range. I have a couple of "demo reels" on YouTube that people can watch to get an idea of what I mean. I did an episode of "Pear Shaped: WBLS" written by El Arthur Bey. It's on Amazon Prime. It's just me, in a car for 15 minutes dealing with PTSD and (DWB) Driving While Black. The feedback from the performance is rewarding. I did a short story in the "Paradigm Grey" anthology, created by Chris Adams, called "Reset". I'm the sole survivor after the apocalypse in search of my last remaining robot nemesis. The project screened a couple times and the feedback again was rewarding. When I say rewarding, I mean the audience mentioning how they were moved by what they saw in my performance. "Paradigm Grey" is close to having a distribution home. I did a series pilot directed by Kenneth Stevenson and Andrew James Bennett called "Rapture". I played a one eyed recluse living in the forest. The pilot won a Telly Award in 2019 and Kenneth gave me the framed certificate, saying I deserved it for the work I added to the project. To demonstrate range, I use things that I've learned over the decades. Range can be developed.
GO BANG! Magazine: What projects are you currently working on?
Harold Dennis: During our current situation dealing with this Covid-19 (Coronavirus) pandemic, I'm not filming anything. I have a few projects that I'm waiting on. But I have learned not to talk about films that are not in the can. You can go to YouTube, Google, Amazon Prime and IMDb.com to find projects I'm in.
GO BANG! Magazine: In conclusion, the COVID-19 pandemic has caught the world off guard. How are you dealing with it?
Harold Dennis: Since March 16th, I've been in the house, 98% of the time for the last 11 days, since flying home from Florida, in a face mask and rubber gloves. I was wondering if the flight was going to be canceled, preventing me from getting back. UC (University of Chicago) canceled face to face Standardized Patient encounters until they can figure out how we can work with the medical students online. Screenings and other networking events have been canceled. My screenwriting class I'm in is being held online, and so is my Acting On Camera class. I've been watching a lot of movies and I'm online a lot of the time. I'm talking more with family. I need to catch up on reading. I'm doing things that I've heard are preventive. It seemed impossible to keep "Social Distancing" in the grocery store today. I showered when I got back in. I'm attempting to relax during this "Stay at Home" Order the Governor has ordered.
You can follow him on social media and view some of his film credits by visiting www.imdb.com/name/nm1815557.
Pierre A. Evans is a freelance writer of Entertainment, Music, Art, Culture, Fashion and Current Events, and previously for SoulTrain.com, NDigo.com, ChicagoDefender.com, EmpireRadioMagazine.com, and UrbanMuseMag.com, an author, singer/songwriter, actor, model, poet, dancer, and DJ. He is also the Owner of Pinnacle Entertainment Productions and the Owner/Publisher of GO BANG! Magazine. Follow him on Facebook @Pierre Andre Evans, Twitter @Playerre, and on Instagram @Pierre_Andre_Evans.