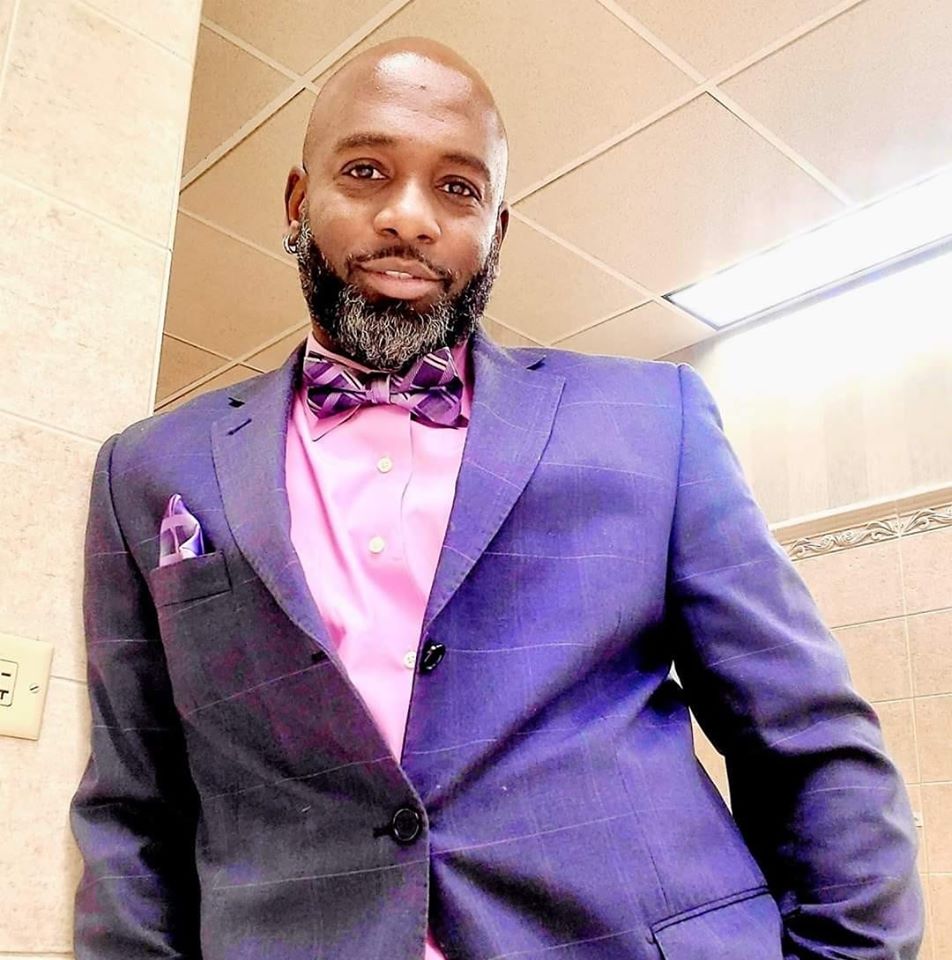 Blaq Ice is an American poet, international spoken word artist, entertainer, lecturer, promoter, producer, host, published author, mentor and activist. The contributions of this amazing artist to American spoken word poetry, is truly monumental. Not only has he left an imprint in arts and entertainment, but he has also left his footprint in communities all across America with an artist/activist movement, inspiring thousands of ordinary people to use their gifts to do extraordinary work in their communities.
GO BANG! Magazine: What inspires you?
BLAQ ICE: Starting at a very young age, I have had a passion for arts and entertainment. I fell in love with music and the R&B groups of the 70's and 80's. I loved the lyrics, the poetry and the way the sound made me feel. Later, as a teenager, I was heavily influenced by Hip Hop. I discovered my own ability to create and write. It's 30 years later, and I've been writing every since. Today, life and real life issues inspire me. I love telling stories of my experiences and my personal journey in life.
GO BANG! Magazine: What is the difference between poetry and spoken word?
BLAQ ICE: Poetry is the literary form of the art and Spoken Word is the performance form of the art. Every Spoken Word artist is a poet, but every poet is not a Spoken Word artist. There are those who read and recite their poetry, then there are those who perform and entertain with their poetry. The performers and entertainers are the Spoken Word artist.
GO BANG! Magazine: How would you describe your style of humor?
BLAQ ICE: As a writer, I pride myself on being versatile and as a performer, I push myself to fit in any genre. This is my personal challenge. I have poems about having a vasectomy. baby mama drama, the side chick, and going to the doctor (in my Kool Moe Dee voice), if you know what I mean. These are issues that everyone can relate to. At the time I was going through these things, it wasn't funny, but now I can look back and laugh at myself, while creating a beautiful work of art.
GO BANG! Magazine: Before you started spoken word, you were a lyricist in hip hop. How did hip hop prepare you for spoken word?
BLAQ ICE: Hip Hop made me bold and competitive. It taught me how to move a crowd. It was my mentor/manager, Sax Preacher, who at the time, provided several stages for me to perform on as a teenage artist. I still use the skills that he taught me and the experiences from being a Hip Hop artist.
GO BANG! Magazine: There is an entrepreneur in you as well. You have started several businesses over the years. Please describe.
BLAQ ICE: I opened my first business at the age of 21. It was a jewelry store called New Jack Jewelry. Thereafter, I opened record shops, rim shops, beauty salons and clothing stores. I have always had a hustle mentality in everything I had a part in. Once I understood the game, it wasn't hard for me to be successful in it. Although today the stores are closed, I have several other businesses, from Mentor programs in the Chicago Public Schools, to promoting concerts. I also have over 27 Albums, six books and three DVDs to my credit. These are the products that I am currently selling today.
GO BANG! Magazine: I see that you actively give back to the community. Please describe your community involvement, and why it's important to you.
BLAQ ICE: I am the President and founder of the P.O.E.T (People Of Extraordinary Talent) organization and the Creator and Co-Founder of the Legends Of Chicago Hip Hop. These 2 movements feed the hungry, clothe the poor, mentor in schools and visit prisons. With great power comes great responsibility. I have been anointed with the gift of words, knowledge to speak life, and a passion to serve. It's important to me to serve my purpose while I still have breath in my body.
GO BANG! Magazine: What does the future hold for Blaq Ice?
BLAQ ICE: My mission is to build brands. These brands are for the benefit of others. From my radio station P.O.E.T RADIO, to my BREAKTHROUGH program in the schools and prisons, THE NATIONAL SPOKEN WORDS, the THE LEGENDS OF CHICAGO HIP HOP cookout, THE NATIONAL POETRY FEST and the several concerts I put on throughout the year, what God has blessed me to build, it can continue even after I am gone.
GO BANG! Magazine: What words of advice can you offer an aspiring spoken word artist?
BLAQ ICE: Listen to your spirit. Remove your ego and pride. Remember, when you have a gift, it is meant to be given away. Write with your reader in mind. Spit with the listener in mind. Perform with your audience in mind. Market your brand. No one will do it better than you. When it is time to talk money and do business, remove the artist hat off your head.
GO BANG! Magazine: Are you currently doing any gigs?
BLAQ ICE: Currently I am not. I have had 10 events cancelled due to the Coronavirus. However, I am looking forward to getting back on stage.
GO BANG! Magazine: In conclusion, the COVID-19 pandemic has caught the world off guard. How are you dealing with it?
BLAQ ICE: I work at a Hospital in Chicago. I just celebrated my 27 year anniversary on March 3, 2020. We have several patients here who are infected by the virus. I pray that God covers me, my family and that he keeps us safe. It is a very serious time in the world today. It has affected all of our lives in every way. I have faith and I am optimistic that just as we have overcome other pandemics, we will overcome this one as well. I encourage everyone to keep the faith. FAITH AND FEAR CANNOT OCCUPY THE SAME SPACE AT THE SAME TIME.
You can follow BLAQ ICE on Facebook, IG and Twitter.
Pierre A. Evans is a freelance writer of Entertainment, Music, Art, Culture, Fashion and Current Events, and previously for SoulTrain.com, NDigo.com, ChicagoDefender.com, EmpireRadioMagazine.com, and UrbanMuseMag.com, an author, singer/songwriter, actor, model, poet, dancer, and DJ. He is also the owner of Pinnacle Entertainment Productions. Follow him on Facebook, Twitter, and on Instagram.