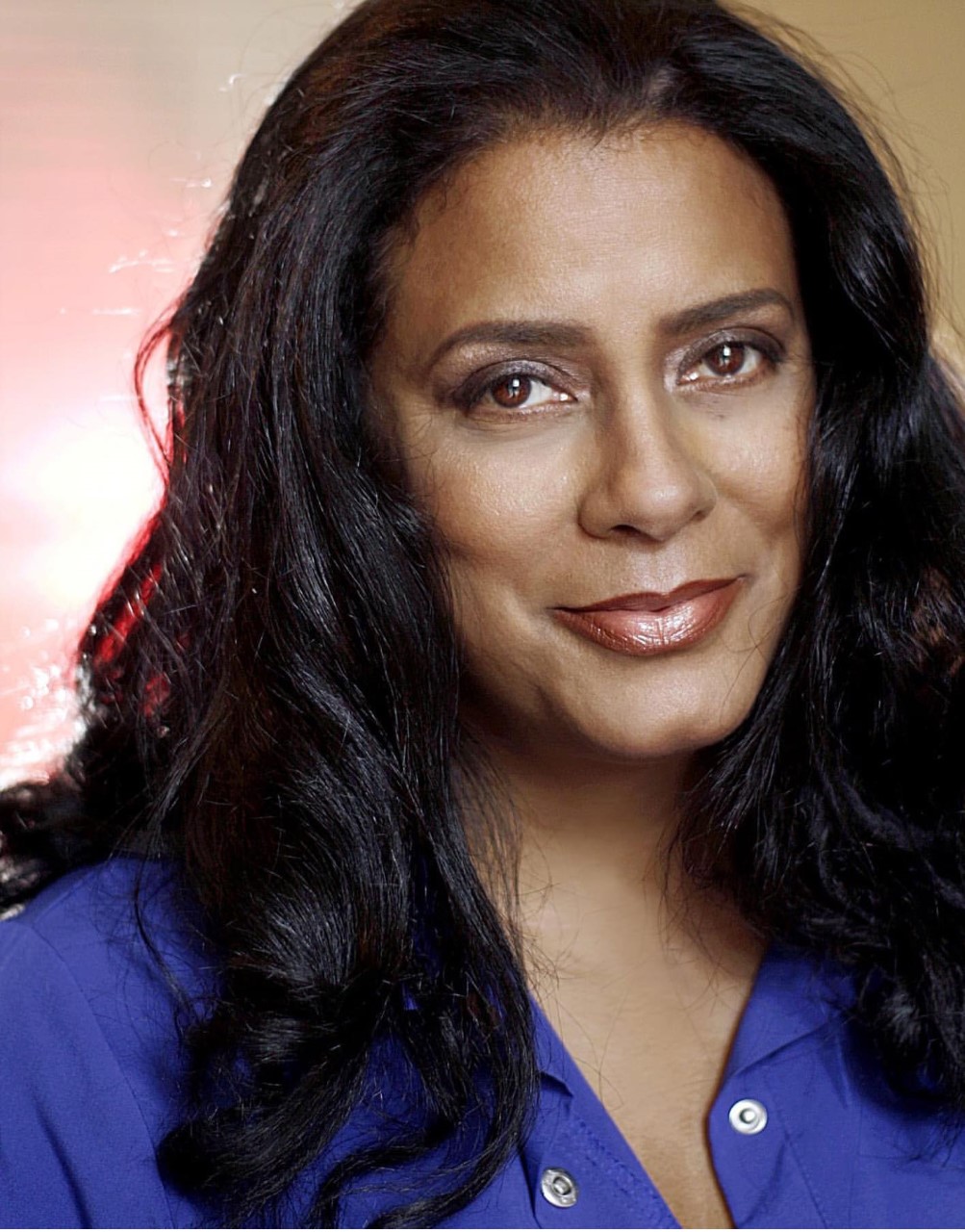 Cynda began a professional life of acting and singing after relocating to New York from her native Chicago. Her debut film MO' BETTER BLUES directed by Spike Lee, was a critical and commercial success. Blessed with a role that also required singing, her song HARLEM BLUES went #1 on the R&B charts. That film opened the door to her next performance in Carl Franklin's ONE FALSE MOVE – the true icebreaker for Cynda's career. This break out independent film appeared on many Best Film lists and Cynda was nominated for the coveted Spirit Award.
Cynda has since appeared in numerous films including: Stewart Wade's TRU LOVED, John Nolte's BEAUTIFUL LOSER, Salvador Litvak's WHEN DO WE EAT, Billy Wirth's MACARTHUR PARK, P.J. Castellante's RELAX…IT'S JUST SEX, Darin Scott's CAUGHT UP and Wesley Strick's THE TIE THAT BINDS. She has also performed memorable quality television roles including: BET's HIDDEN BLESSINGS, LIFETIME'S THE COURAGE TO LOVE, HBO's DOROTHY DANDRIDGE, Oprah Winfrey's ABC miniseries, THE WEDDING and PBS' TALES OF THE CITY.
Cynda also sings and acts on stage. She most recently appeared in DREAM GIRLS, THE TALENTED TENTH, LANGSTON IS MY MAN, HOPE RUNS ETERNAL, TWILIGHT IN LOS ANGELES, 1992, MAKE EM' LAUGH, MAKE EM' LAUGH: A CHRISTMAS CABARET, and IMMEDIATE FAMILY.
Cynda and Thea Camara, doing business as "Acting Up with Thea and Cynda", teach acting workshops and classes. Cynda continues creating content – writing screenplays, musicals, and books. She looks forward to bringing her creations to life with the commercial production of these works.
Her current project is Pink Pantie Confessions, a web series, book, blog, and more. Cynda continues to sing, and accept quality roles in film, television and theatre.
GO BANG! Magazine: How did you get involved with "A Sisterhood of Signatures?"
Cynda Williams: Okema Gunn and I met at a few events. On one particular event we started talking about the possibility of writing some screenplays together for youth audiences. We lost contact for a bit. When I next heard from Okema, she had an idea for A Sisterhood of Signatures. I thought her idea was an original and possibly beautiful idea for a short film.
GO BANG! Magazine: You not only act in the film, you also developed the script. In what ways have you recently become more involved, behind the scenes, in the film industry?
Cynda Williams: I believe once you've enjoyed some success in the entertainment business for long enough, it is imperative to reach back and help others on their journey. I've learned a lot over the years so I try to help those that are breaking in. Filmmaking can be a difficult process from development to release, but it can also be the most satisfying experience if done with people you respect. Mentorship is very important. If I can help someone else avoid my many mistakes, I will. I know you learn from mistakes, that is inevitable, but there are some you can avoid with the correct guidance.
GO BANG! Magazine: What about "A Sisterhood of Signatures" attracted you to want to be a part of it?
Cynda Williams: I really liked how A Sisterhood of Signatures gave young ladies a unique option for creativity. I also appreciated its dedication to education. Many people forget to appreciate the trials of our ancestors. Okema reminds another generation how far we've come.
GO BANG! Magazine: How would you describe your character in the film?
Cynda Williams: The character of "Mom" set up the drama and started the educational portion of the story.
GO BANG! Magazine: How important is it to you, to preserve the art of cursive writing?
Cynda Williams: Cursive writing is a part of our genetic heritage. It is an art form unto itself.
GO BANG! Magazine: You are a singer, actress, author and producer. Of those talents, which one do you love the best, and why?
Cynda Williams: I don't love any of my gifts any more than the other. They are all blessings given to me to use when directed. They all bring me joy.
GO BANG! Magazine: One of your most memorable characters was when you first debuted in film, in Spike Lee's blockbuster movie "Mo' Better Blues." You worked alongside two top-notch actors, Denzel Washington and Wesley Snipes. As a fresh new film actor, how did that feel at the time, and what did you learn from that experience?
Cynda Williams: Mo' Better Blues opened many doors for me in the film world. Spike, Denzel, and Wesley were coming into their own at the time, and willing to teach a newbie like me, the ropes. It was a great time to learn from some very gifted people. I got to absorb the talents of Robin Harris, Giancarlo Esposito, Bill Nunn, John and Nikky Tuttoro, Samuel L. Jackson, Joie Lee, and many others. I was blessed to work with Monty Ross, Ruthie Carter, Ernest Dickerson, Cliff Booker, Terrence Blanchard, Branford Marsalis, and the list goes on and on. Many of these artists are still "bringing it" today. To think that I was blessed like that, in my very first movie will always fill me up with thankfulness.
GO BANG! Magazine: As an actor, what type of roles are you currently interested in?
Cynda Williams: I am open to most roles as long as they are realistic, multi-layered, and saying something.
GO BANG! Magazine: Imagine this…if you had the opportunity to write your own movie or tv show, what would it be titled? Who would you choose to direct it? What actors would star in it?
Cynda Williams: I already have a movie written that I want to produce. It's working title is Baby Girl. I have a long lost friend, Victoria Mahoney, that I would love to direct the film. She is an amazingingly talented, beautiful soul and I am so proud of her success. All I can say about casting is that I'd want the best actors (in temperament and talent) to be in this family dramedy/action adventure
GO BANG! Magazine: Being a Chicagoland resident, you have worked with and/or know of a lot of Chicago area screenwriters. Why is it important to you to work with local writers?
Cynda Williams: I think it is important to support, encourage, and work with local talent. Chicago is a hub of brilliant creative artists. I'm proud to be a part of their creative endeavors.
You can follow Cynda on her Facebook page: Cynda Williams Official Fan Page, and personal pages: Cynda Will and Cynda Williams, IG is Cynda Will, Twitter @cyndacindy
Pierre A. Evans is a freelance writer of Entertainment, Music, Art, Culture, Fashion and Current Events, and previously for SoulTrain.com, NDigo.com, ChicagoDefender.com, EmpireRadioMagazine.com, and UrbanMuseMag.com, an author, singer/songwriter, actor, model, poet, dancer, and DJ. He is also the owner of Pinnacle Entertainment Productions. Follow him on Facebook, Twitter, and on Instagram.