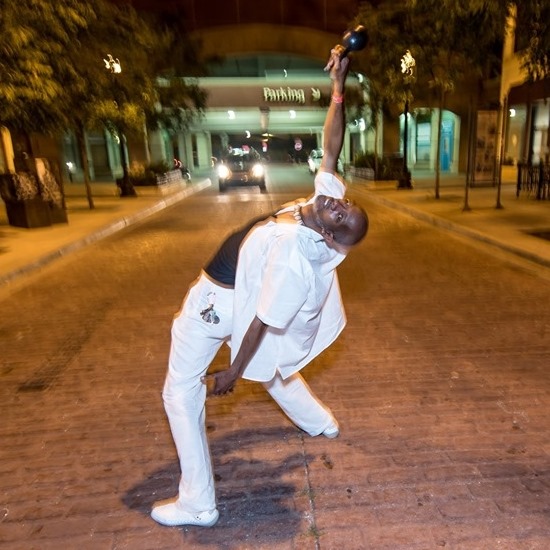 Dancer:ADVANCED TICKETS ONLY – NO TICKETS AVAILABLE AT THE DOOR!!!
TICKET LINK: https://www.eventbrite.com/e/house-music-dance-class-tickets-98875293665?aff=ebdssbeac
Sun, April 26, 2020 (PENDING CORONAVIRUS BAN)
2:00 PM – 4:00 PM CDT
Dance Studio
403 East 69th Street
Chicago, IL 60637
"GOTTA HAVE HOUSE" – House Dance Class Learn the basics through intermediate levels of house music club-dancing. House music began in Chicago in the 1980's. The dance is primarily freestyle and there are few restrictions. Master the foundation steps, moves, gestures, and culture of the house community. Discover how to tap into your soul, free your spirit, and give in to the music. This class is for beginners through intermediate students looking to learn, brush up, or enhance their skills on the dance floor. "Dance like nobody's watching!" DANCE INSTRUCTOR BIO: "ANDRE PIERRE THE DANCING MACHINE" https://www.facebook.com/AndrePierreTheDancingMachine/
Hailing from Chicago, IL, Pierre Andre' Evans graduated from Columbia College Chicago, receiving a B.A. degree in Arts, Entertainment, and Media Management. He is a well-known fixture in the house community who was informally trained on the club dance floors under the tutelage of the late legendary DJ Ron Hardy, four time GRAMMY Award-nominee DJ Steve "Silk" Hurley, and the late GRAMMY Award winning DJ Frankie Knuckles. One of the highlights of his career was in 2015, dancing on-stage during the 25th anniversary of The Chosen Few DJ's Reunion Picnic, with an attendance of over 40,000 "househeads." Those in the house community affectionately refer to him as the "Dancing Machine" because of his carefree dancing skills and never-ending stamina. As a DJ for over 40 years, he's well-versed in all sub-genres of house music and the dance styles associated with each.
Referring to his dancing alter ego, Andre' Pierre, the community has coined the phrase: "If Andre' Pierre is at your party, you know it's going on!"