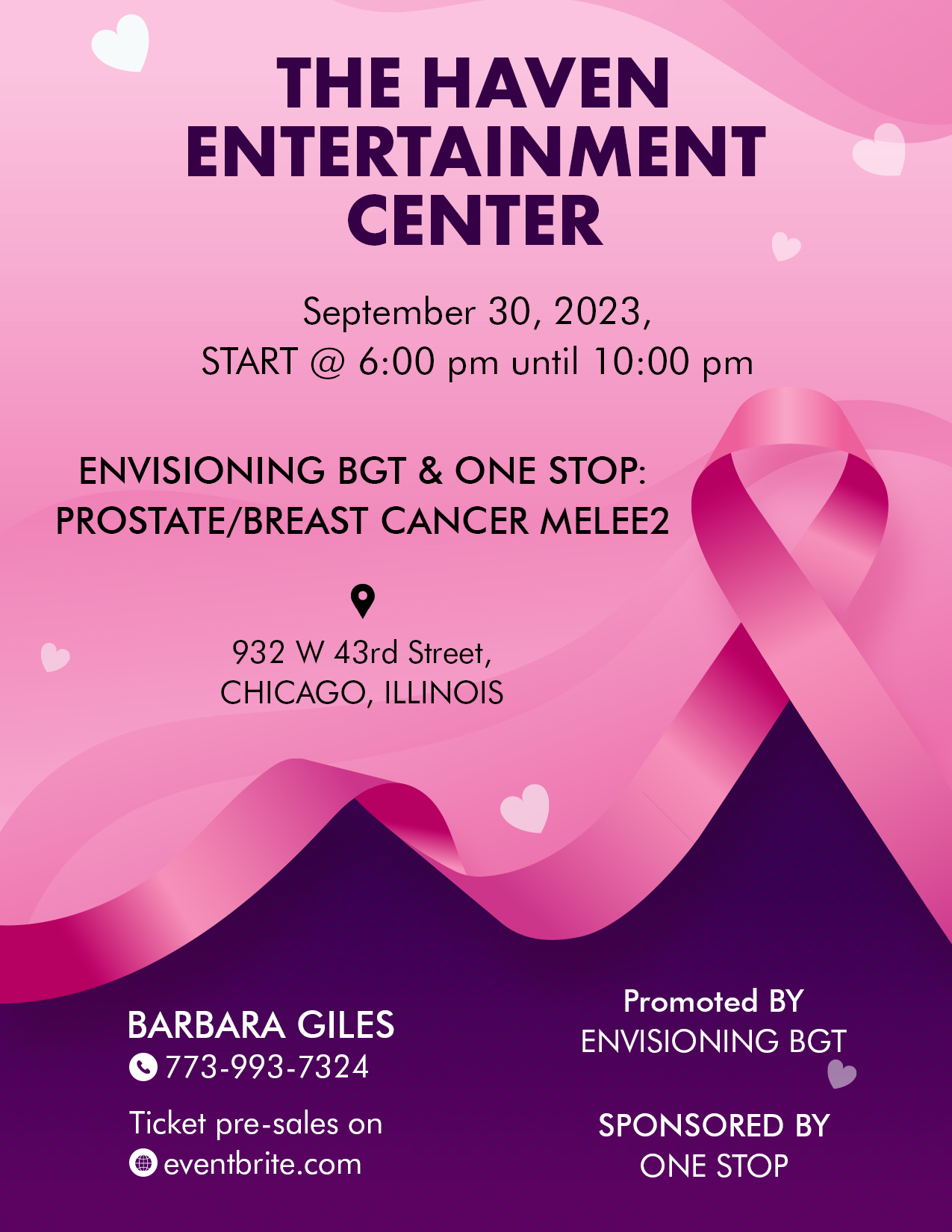 All photos courtesy of Facebook.com
Please join us on Saturday, September 30, 2023 from 6pm – 10pm
@THE HAVEN ENTERTAINMENT CENTER – 932 W. 43rd Street
OUR SUCCESS STORY
Since 2016, Barbara Giles' commitment to bring outreach and awareness in the fight against cancer has been a source of educational tenure in the fight against cancer for both men and women. Bringing both the support in information and communication, to keep the families of the hardest hit victims aware of alternative treatments, care and foods to help booster their fight.
Barbara Giles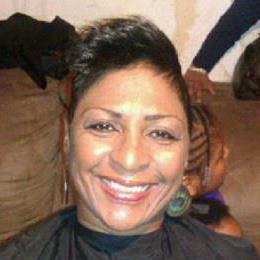 We have major media support by GO BANG! Magazine, Ray Neal Media and other news outlets. Also Master Gardener Gregory Bratton of I-Grow Chicago (SURVIVOR), and other supporters like the Field Museum of Natural History, NBWSC, Chicago Zoological Society, Oriental Trading Co., Chicago White Sox, Actor Harry Lennix (Blacklist), and Pete Kadis (One Stop} and our Email Blasts to over 67,000.

Envisioning BGT & Ray Neal Media reach's upwards to 6,000 people via social media, Blog; Facebook, platforms of high visibility among key audiences.
Andre "Music Man" Williams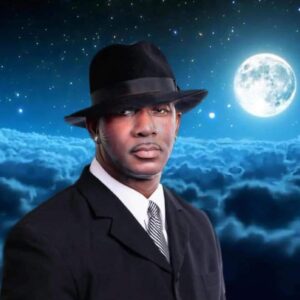 KB Evans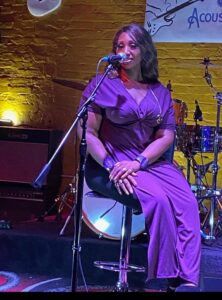 Terry Bishop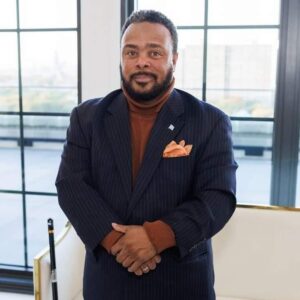 Featured guest are actor (SECRET), MC Terry Bishop of WVON, Singer/Songwriter/Model/Actress KB Evans, and Singer Andre Williams Music Man & Ecstasy will be singing songs off of his new album "Penetration" as well as performing his hit new single "Shake it, Shake it."
Andre "Music Man" Williams video "Shake It Shake It"

OUR MISSION:
Today most people have been touched indirectly or directly by prostate or breast cancer in one way or another. Envisioning BGT, with association of ONE STOP FOODS, wish to not only raise hopes, but the spirits of all involved in our goal of raising cancer education through early detection, by diagnosing, having medical resources available, giving preventive healthy food alternatives and education. This helps to increase the sense of urgency of early testing for both men and women dealing with prostate and breast cancer.

PARKING & REFUND POLICY:
There is sufficient street parking.
Refunds are given if the event is cancelled with no further date.
Refund will be within 4-6 weeks.

It is wheelchair accessible.
No children allowed.
Food can be purchased with tickets and ticket purchase is encouraged early. Food is available for purchase.
Alcohol is available at bar.
No drinking outside of club area.




LEAVE YOUR COMMENTS BELOW!!!

Pierre A. Evans is a freelance writer of Entertainment, Music, Art, Culture, Fashion and Current Events, and previously for SoulTrain.com, NDigo.com, ChicagoDefender.com, EmpireRadioMagazine.com, and UrbanMuseMag.com, an author, singer/songwriter, actor, model, poet, dancer, and DJ. He is also the Owner of Pinnacle Entertainment Productions and the Owner/Publisher of GO BANG! Magazine. Follow him on Facebook @Pierre Andre Evans, Twitter @Playerre, and on Instagram @Pierre_Andre_Evans.