Photos courtesy of Jesse King Buga
Popularly known as JESSE KING BUGA, a Contemporary, Urban High-Life and Afro Jazz singer, was born in the 1970's to the family of Pastor and Mrs. Omokagbor, originally from Okpella in Edo State. He grew up in Lagos and attended The Boys Academy (Lagos Island), Ikeja Grammar school and Badagry high school. After graduating, he proceeded to the Ondo State University, Ado-Ekiti.

Jesse began his early life growing up in Lagos in a Mission House. He started his music career in church and was able to organize many events while attending the university. He started his journey into music as a pianist/producer, before delving fully into music professionally. Most of his tracks are self-produced and he released his debut album "Buga" in 2006, within a year of going fully professional. It has inspired a lot of youths within his community. It has also made him an authentic brand leading the way in campaigning for unity and peaceful coexistence, heritage, and upholding the positive values entrenched in our tradition.

Popularly now known and referred to as "Buga", he is easily recognized by his traditional style of dressing, infused with modern day styling to promote and encourage the younger generation to embrace African dressing and fabrics. His signature hat, with the long tail used by the Yoruba hunters, looks like a Santa Claus hat, makes this all interesting. The hat has recently taken up the new name "buga", named after Jesse King Buga.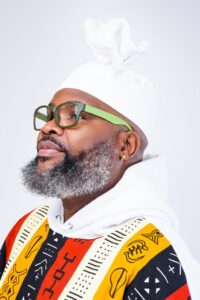 One of his popular tracks, "Mummy" remains the preferred choice of song to celebrate women on Mother's Day, birthdays and at traditional weddings of the Yoruba speaking tribe, both home and abroad. One of his signature productions amongst many is the music, dance and drama concert titled "Eko Benin Connexion." Jesse King doubled as a producer and director of this production and to date, still remains one of his greatest and biggest productions. This concert depicts a kind of cultural rebirth using education as the tool to rekindle and unite the cultural ties between the Benin Kingdom and the Eko (Lagos) of today. As a curator of the idea which is born out of the unpleasant nature of events stemming from tribal wars and hatred, the intent behind this not-so-common type of concert is simply to bring back the memories of where humans evolved from so that we don't miss the big picture of our being connected and having the same source. It is simply a wake-up call for people to reconnect with their roots and stay in peaceful co-existence.

Jesse is a certified music producer/director, member of COSON Nigeria, and uses music to promote his undying passion for the African culture and tourism. His aim is to use music as a medium through which he expresses his heart and connects to the world. Buga, as fondly called by many, is an enigmatic artiste with a bag full of thinking hats; a producer, energetic stage performer, creative director, voice trainer, voice over extraordinaire, set designer, arranger and pianist.

In one of his recent award nominations in the United States of America, he was acknowledged and appreciated for his tireless contribution towards the advocacy and promotion of positive African values which typify love and unity. Sometimes addressed as "Oba", which means King in Yoruba language, Jesse exudes a unique charming character which he compliments with his signature smile and effortless royalty portrait. Jesse says, "I wish the world can come together and sing one sound, song of love and peace, not religion, not tribe, that is my dream."

GO BANG! MAGAZINE: Where were you raised and what was it like growing up as a child? Do you have any special childhood memories that you can share with our readers?

Jesse King Buga: I was born into a clergy family, Pastor and Mrs. Omokhagbor. I'm from Okpella, Edo State of Nigeria. My early days in Lagos can't be ignored. It was a fantastic experience and a great influence of Lagos culture.

As a church choir boy, I discovered my talent at a very young age, listening to my church organist playing beautiful hymns. Being part of the church choir, I was able to learn the rudiments of music. The church prepared me by teaching me the fundamentals of music through singing symphonies and hymns, which laid the groundwork for my music career.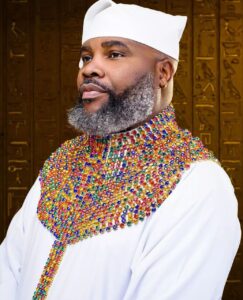 GO BANG! MAGAZINE: At what age did you first get interested in music and how were you introduced to it?

Jesse King Buga: I got interested in music as at the age of five. It's always interesting and soulful for me, listening to beautiful music. I decided I was going to do music, but as a small child, it was just hope then, but now it's reality.

GO BANG! MAGAZINE: Please describe to us the moment when you knew that you wanted to pursue music professionally?

Jesse King Buga: My vision was totally cleared in my University days. I was a member of a performing theatre group. Our performances on stage and me singing was always amazing with warm applause from the audience. It was then I realized my strength and choice of career today.

GO BANG! MAGAZINE: How would you describe your style of music and what message are you trying to convey through your music?

Jesse King Buga: I call my music Urban High Life, African-Metro Jazz, basically Afrocentric. My music is unique and I incorporate traditional African drums with a focus on embracing my African heritage. I am advocate for women, charity for the less fortunate and I thrive to support and to bring life to those who are depressed.

GO BANG! MAGAZINE: Who are some of the people that you admire or that motivate you, and why?

Jesse King Buga: A lot of great artists have inspired me in my career. Victor Olaiya, Bobby Benson, Rex Lawson, Victor Uwaifo and many others, to mention a few.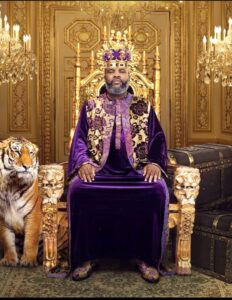 GO BANG! MAGAZINE: You are very influential in your homeland of Africa, but some here in America may not be familiar with you. How would you describe yourself to the rest of the world and what can they expect from you and your music?

Jesse King Buga: I'm a custodian of culture and history, preacher of love, and a unifier promoting cultures without boundaries. I'm leading a movement to reduce poverty through my art.

GO BANG! MAGAZINE: You are not only known for your music, but you are also quite popular for your style of dressing. It's traditional, but infused with modern styling. Have you always been a fashionable dresser? How would you describe your style and what influences your style of dress?

Jesse King Buga: I use my style of dressing to promote my culture and to communicate to the world my heritage and values. At the same time, I'm open and respect other cultures. It's rebranding era. I noticed I needed to do some touches to my dress style to make it flexible to run through our new generation. Rebranding is key in every business.

GO BANG! MAGAZINE: One of your most popular songs "Mummy" has become quite popular because it celebrates women. Can you please describe to our readers what inspired you to write this song?

Jesse King Buga: Women in Africa have faced social and employment discrimination, poverty and inequality. This has hurt them so much and is the reason why I decided to write a song in celebrating women in Africa titled "Mummy." It has been so well-received, up to this day.
Mummy – Jesse King And The Queens In The Palace


I get inspired writing my songs with situations, my environment and everyday people.

GO BANG! MAGAZINE: You've produced several albums from 2006 to the present. You've performed at numerous festivals throughout Africa and have received awards, recognitions and nominations in Africa, as well as in the United States. Is there anything that you haven't done that you would love to do?

Jesse King Buga: Yes! I would love to perform in the US festivals. I hope someday my dream will come to past. It's going to be a great privilege to reach out to my old fans and the new ones.

GO BANG! MAGAZINE: What would you like to be remembered for and what would you like your legacy to be?

Jesse King Buga: A unifier, promoting culture without boundaries and Spreading love across the globe.

GO BANG! MAGAZINE: Well Jesse King Buga, you have been officially BANGED!

Productions

1. Buga – Album released 2006

2. Mr Jeje – Album Released 2008

3. Gbatiketike – Single Released 2011

4. Rooted – Album Released 2012

5. Eko Benin Connexion- Music, Dance and Drama Concert, 2013

6. My Money feat. Jaywon – Single Released 2014

7. Baba All the way – Released 2020

8. The Rebirth Medley – Released April, 2022

9. Ijebu – Single – Released Sep, 2022

10. Holy Water Dec, 2022

11. Gbabenson –ft Adewale Ayuba (soon to be released)


Live Cultural Festival Performances

1. Osun Osogbo Festival, Osogbo, Osun State

2. Badagry Coconut Festival, Badagry, Lagos State

3. Mare Festival, Idanre, Ondo State

4. Ogidi Festival, Kogi State

5. Adire Festival, Lagos State

6. Black Heritage Festival, Badagry

7. Lagos State Music Fiesta


Awards, Recognitions and Nominations:

1. Amen Awards Nigeria

2. Nigeria Entertainment Awards, New York, U.S.A.

3. African Heritage Awards, Atlanta, Georgia, U.S.A

4. Cultural ambassadors Award Nigeria

5. Omo Yoruba cultural Awards

6. Iroko Awards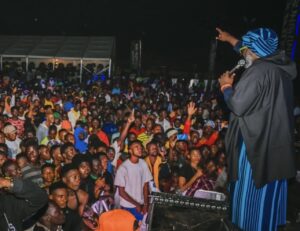 You can take a listen to all of Jesse King Buga's music and productions on Youtube, social media and streaming platforms.
LEAVE YOUR COMMENTS BELOW!!!

Pierre A. Evans is a freelance writer of Entertainment, Music, Art, Culture, Fashion and Current Events, and previously for SoulTrain.com, NDigo.com, ChicagoDefender.com, EmpireRadioMagazine.com, and UrbanMuseMag.com, an author, singer/songwriter, actor, model, poet, dancer, and DJ. He is also the Owner of Pinnacle Entertainment Productions and the Owner/Publisher of GO BANG! Magazine. Follow him on Facebook @Pierre Andre Evans, Twitter @Playerre, and on Instagram @Pierre_Andre_Evans.