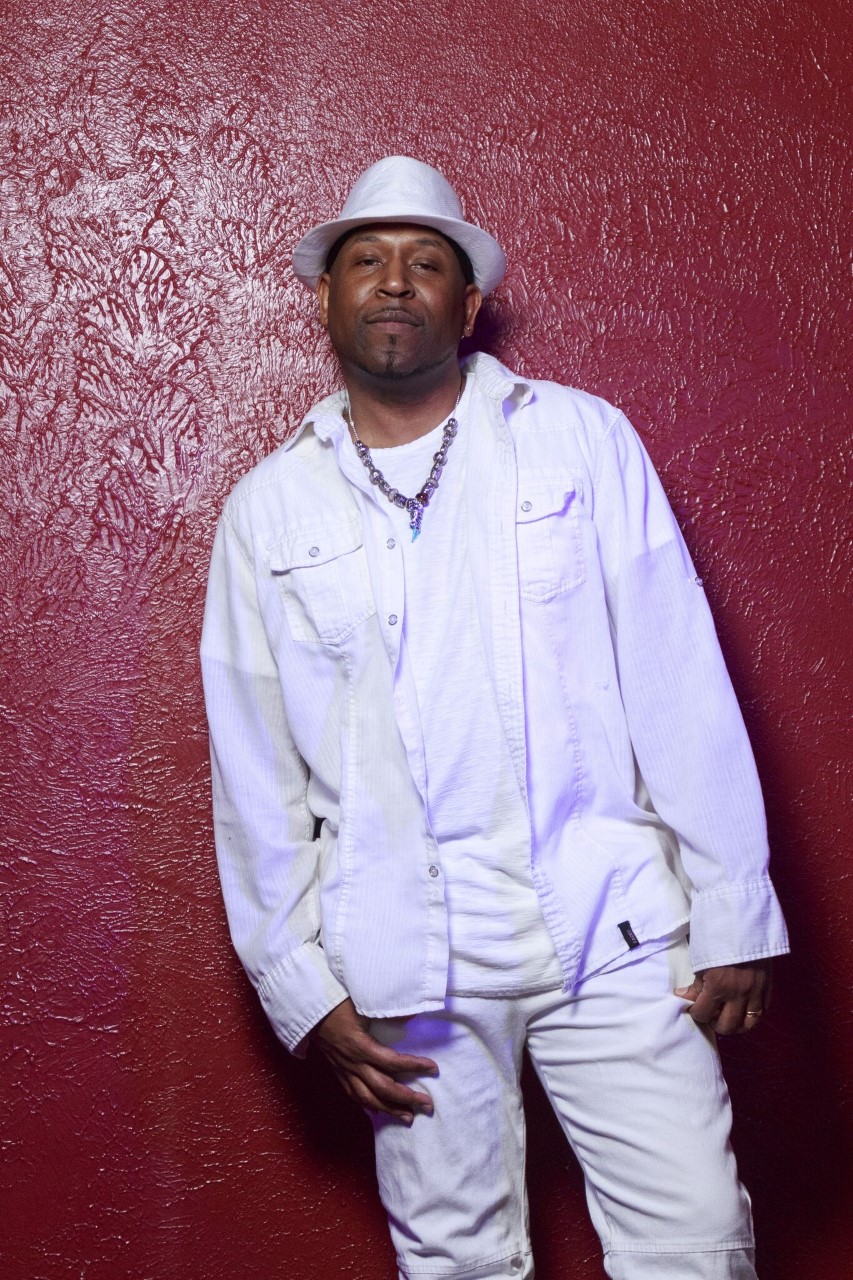 Photo courtesy of DJ Rick Williams
Born in Chicago, raised in South Bend, IN, Anthony Tswang Gullens is a graduate from John Adams High School, Ivy Tech College and attendee of IUSB College for Business. He got started doing music while living in Chicago, IL from listening to his uncles', mother, father, and grandparents' listening to Blues, Funk, R&B, Pop, and Gospel music. He picked up his first instrument while imitating Michael Jackson and James Brown on TV. From elementary, through high school and some college, Tswang got into music classes and vocal choir. Fast forward to 1994, he was in a group by the name of N.I.N.E and wrote his first hit for the group which aired on a local radio station (Smoking99.1FM) from his hometown in South Bend, IN. Since then, Tswang has opened for Drake, Lyfe Jennings, Jeremih, Carl Thomas, Ginuwine, The Notre Dame Football Pep Rally, Trina, Sonya D, Michael Colyar, Michel'le, Full Force, Bizzy Bone, Jagged Edge, Usher, The Whispers, Rome, and Public Announcement.

Tswang, the multi-talented producer, writer, singer, and performer, is quickly establishing himself as one of the most exciting artists in the music industry today. Drawing inspiration from some of the most iconic figures in R&B and pop music, including Babyface, Roger, Michael Jackson, and Teddy Riley. Gullens' music is characterized by its smooth melodies, infectious rhythms, and soulful vocals.

As a producer, Gullens brings a unique vision to the table, combining his knowledge of music theory with his creativity and expertise in the studio to create rich, dynamic soundscapes that enhance the emotional impact of his songs.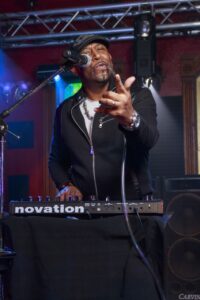 Photo courtesy of Dj Rick Williams
As a writer, his lyrics are heartfelt and honest, drawing inspiration from his personal experiences and the world around him.

As a singer and performer, Gullens brings a powerful presence to the stage, commanding the attention of his audience with his electrifying performances and magnetic charisma. His ability to connect with his fans on a deep level, both through his music and his live shows, has helped him build a loyal following and establish himself as one of the most exciting artists in the industry.

Gullens' music has been featured on various platforms, and he has collaborated with several well-known artists in the music industry.

His brand-new singles "V.I.P Status" feat Lady Resin, and his groundbreaking single "I Aint No Quit-TA" are streaming on Spotify, Pandora, Tidal, iTunes, Amazon, Deezer and Apple Music.
VIP Status video

The second song, "I Aint No Quitta" written by myself and produced by J-Stylz from the Grammy Award winning group Blackstreet, is available on all digital platforms. Tswang even submitted some material to the "New Jack Swing King" himself, Teddy Riley.

"V.I.P Status feat Lady Resin" and "I Aint No Quitta" are finely crafted studio productions, fully written by Tswang. "V.I.P. Status" features the powerful vocals of both Tswang and Lady Resin. The track is intense with its bass-filled beats. "I Ain't No Quitta " features a fully realized hip hop melody with Tswang's unique take on Hip Hop.

Tswang has gained fame opening for artists and writing songs for other artists in the studios like Teddy Riley. He also worked with Thrill Tha Playa from the 69 Boyz.

Tswang is quickly becoming a headliner in the hip hop scene.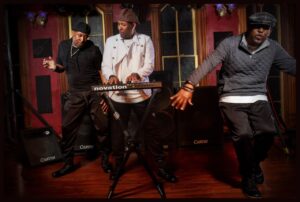 Photo courtesy of DJ Rick Williams
GO BANG! Magazine: As a child, you had a talent in music and singing. Which instruments do you play and how long have you been performing?

Tswang: Yes, from what my mom says, I was always singing and dancing. Even in my pampers, I would be beating on the walls or trying to play on the red and white piano at our church, back in Chicago.

My main instrument is the Talk box. It's the instrument that Teddy Riley, Roger Troutman, and his brothers Zapp, were known for. I also play keyboards. I can play drums, bass, and piano a little too. I used to play the violin and flute back in the day.

GO BANG! Magazine: Who are some of the groups or artists that influenced you and why?

Tswang: I'm mostly inspired from some of the most iconic figures in R&B and Pop music, including Al B Sure, Stevie Wonder, Babyface, Roger Troutman, Michael Jackson, Teddy Riley, and Usher.

GO BANG! Magazine: If you had the opportunity to perform with anyone in the world, dead or alive, who would it be and why?

Tswang: Hands down, Michael Jackson, Al B Sure, Prince, and Teddy Riley.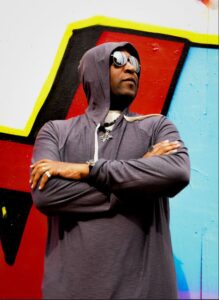 Photo courtesy of Anna Marie Photography
GO BANG! Magazine: How would you describe Tswang the artist's sound?

Tswang: I have always said I do Funk Hop, because of the wide range of musical influences. I listen to everything from Gospel, Rock, Pop, Jazz, EDM, and House music. I like Prince, Rick James, and Parliament. I also like Old School R&B like Sarah Vaughn and Billie Holiday. Then there's Blues songs from B. B. King, Howling Wolf, and Muddy Waters.

My style is heavily influenced by Hip Hop, Bass Music, New Jack Swing, and anything by Quincy Jones or Stevie Wonder. You see what I mean? With Funk Hop I can do anything I want musically!

GO BANG! Magazine: What do you think about the current state of R&B and Hip Hop music?

Tswang: I think R&B and Hip Hop are at a level of expansion. We've always had changes in music over the years, from Blues, to Rock, Jazz to B Bop, R&B to Disco to Funk, to Hip Hop, to Rap, to New Jack Swing to Dirty South, to Mumble Rap, etc. History has proven that change is bound to happen. I think everything that's happening in music right now is necessary.

GO BANG! Magazine: In addition to being a performer and a multi-instrumentalist, you are also a producer. How would you describe your production style?

Tswang: My production style varies. It depends on a lot of things, like what's going on in my life or what I see or hear. Any producer, writer or arranger will tell you this. The way we produce is by what mood we are in or going through. Now there are a few of us who can give you an upbeat song even though we are feeling sad or a sad song when we are feeling completely happy. That's where the said "genius" comes in. That's where you learn to get out of the way and let the magic happen.
Teddy Bop video

GO BANG! Magazine: You're also a dancer and you've created a dance and a movement called "Teddy Bop." What inspired you to create the movement, the dance and how do you do it?

Tswang: Yes, I really do love dancing and creating new dance steps. It's just one of my passions. The Teddy Bop dance was inspired by the one and only "King of New Jack Swing" himself, Teddy Riley.

Back in 2016, I had the pleasure of meeting Teddy Riley and J-Stylz after a "Black Street featuring Dave Hollister and Teddy Riley" show. This was in Indianapolis at the Black Expo. Any and everyone who knows me know that Teddy Riley is like one of my favorite producers.

So, I got a chance to talk with him about it. My A&R person, Oscar Shorty G Gullens, set up a meeting to happen between us. So, there was the man who had influenced my music career standing right in front of me. First, I met J-Stylz, one of the newest and younger members of the Black Street aka BS2 group. I got a chance to let him know that the show was amazing, and we talked about music and writing songs. We exchanged numbers right then and there because he was looking for some talk box on a couple of songs. Like I said earlier, the talk box is my instrument of choice.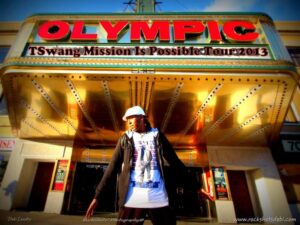 Photo courtesy of Debi Landry Photography
After we finished talking, I could hear this group of women singing for Teddy Riley. He listened and gave some tips. Then Shorty G said, "Now listen Swang, you are going to meet him." My heart dropped to the floor. But before I could even get myself together, there he was right in front of me saying. "What up T?" I looked at Shorty G, he looked back at me, and all I could do was smile and show him my music.

So, Teddy Riley asked me a question only true talk box players know the answer too. He said, "So tell me, did you downsize your tube?" My voice cracked and I said "Yes." Not too many people will know the feeling of having Teddy Riley listening to your music while my friend, DJ Quicks Track and my Talk Box on top of music and be straight dancing to it. But yep, it happened to me.

But I'm not done. After we started to talk, we talked about songwriting and production and the new stuff he's got coming out. I was asked to write some songs for the GUY Album, Black Street and his Solo Book project. So, Teddy Bop was one of the first songs I had wrote for Teddy Riley. But he wanted something slower. So, I kept it for myself. And put a dance to it, shot a video for it, and the rest is history. But that's not all! I had started working on music with J-Stylz, who is now like my brother, and Teddy ended up calling my house, through Shorty G, and was like, "Swang. What's up bro? Were you able to get the songs finished?" I'm like, "Yes, I have seven for you already registered with BMI and ready to go." Right after that phone call, I got a call from both lead singers from the group TROOP (Allen and Steven) about working on some new songs, then Thrill Da Playa, from the 69 Boyz, J T Money, Uncle Luke, etc.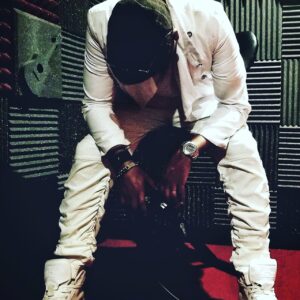 Photo courtesy of Anna Marie Photography
GO BANG! Magazine: Where do you see Tswang in the next five years?

Tswang: I see myself as an artist, writer, and producer mentioned amongst the top names. I see headlining with sold out shows. I see myself giving back to my community. I see myself as a top business "go to", because I will be so wealthy from all my wonderful investments, which will enable me to bring wealth to my family. SUPERSTAR STATUS!

GO BANG! Magazine: What can our readers expect from you in the near future?

Tswang: April 2nd of this year, I will be giving a "Fan Appreciation Party" to all my superfans from the South Bend, IN community. I will be shooting a video to my new single "What I've Been Waiting On" feat Shorty G. With the pandemic being not as bad, I will be doing some live shows TBA and more radio interviews. I also have new music with J-Stylz coming and a lot of features coming through the label I'm signed under, Bentley Records. My latest is the "Arcane Compilation" album, which is #1 in top Hip Hop/Rap albums in Belgium's Amazon charts Top 10. It had Bow Wow, Ayoo KD, Aridbeatz, Future, and Luca Dayz.

The next drop will be with Lil Wayne and Gucci Mane. This project, "Celebrity Compilation" is anticipated to be dropping during the upcoming couple of weeks.

GO BANG! Magazine: In conclusion, what do you want your legacy to be?

Tswang: I truly just want to make music to inspire and create some type of escapism. I want you to feel good, dance, have fun, understand, and be thankful for this thing called life. It is truly a blessing, even in all its ups and downs. We all are going through something. The key is to just keep on living.

I want to be able to create generational wealth and tell our story from our perspective so that people can see that we are not animals that live for death. Our people are intelligent and heartwarming individuals. We are soldiers, but underneath the shield, we are people.

GO BANG! Magazine: Well Tswang, I want to thank you for granting me this interview. I also want to inform you that you have now been officially BANGED!!! GO BANG!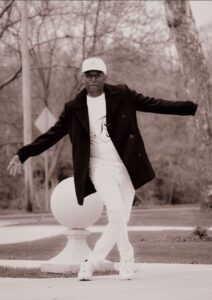 Photo courtesy of Anna Marie Photography
Upcoming Events
Thursday, March 23
Wedding Reception • Md, MD • 7:00pm

Sunday, April 2
Tswang Fan Appreciation Party at The Majestic on the River • South Bend, IN • 6:00pm

YOU CAN FOLLOW TSWANG ON ALL SOCIAL MEDIA PLATFORMS


Bentley Records HyperLink


For more music by Tswang, please visit:

LastFM

Apple Music

Spotify Link

Amazon





LEAVE YOUR COMMENTS BELOW!!!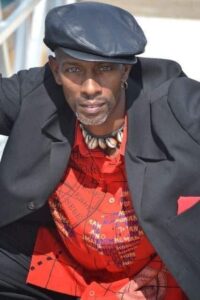 Pierre A. Evans is a freelance writer of Entertainment, Music, Art, Culture, Fashion and Current Events, and previously for SoulTrain.com, NDigo.com, ChicagoDefender.com, EmpireRadioMagazine.com, and UrbanMuseMag.com, an author, singer/songwriter, actor, model, poet, dancer, and DJ. He is also the Owner of Pinnacle Entertainment Productions and the Owner/Publisher of GO BANG! Magazine. Follow him on Facebook @Pierre Andre Evans, Twitter @Playerre, and on Instagram @Pierre_Andre_Evans.