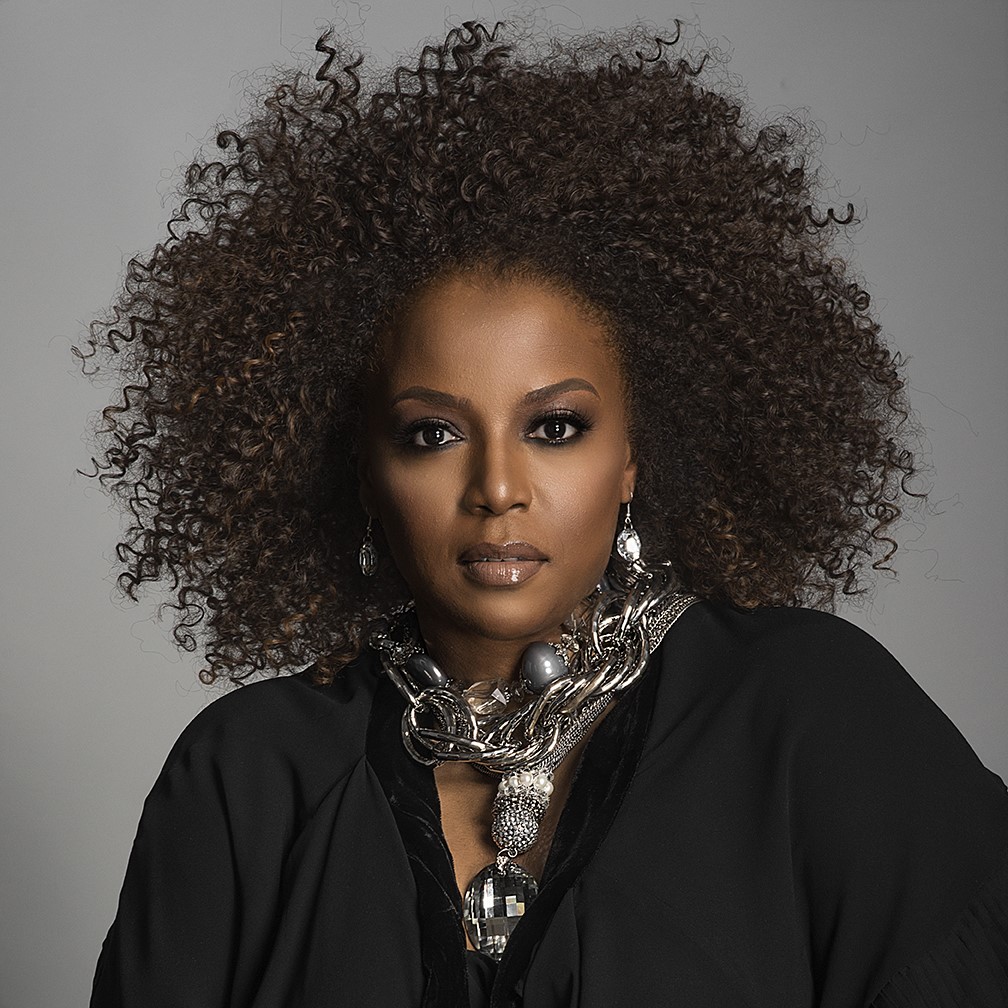 Photo credit: Ernest Collins
The daughter of a jazz musician who hails from Chicago, was raised on the sounds of jazz and soul legends Sarah Vaughn, Chaka Khan, Marvin Gaye, Al Green, and Anita Baker. Also, a Prince devotee, Chantay possesses a range and power that accentuates her vocal versatility. Like so many professional singers, she got her start in the church choir. After numerous standout solo performances, she was appointed "Minister of Music" at the tender age of 13, in charge of adults three and four times her age. It was there where she honed her skills as a vocalist and keyboardist, as well as her mastery of four and five-part harmonies.

Chantay soon got bit by the performance bug in the secular arena and entered an open mic contest at a local club. Not only did she win eight times in a row, but she also parlayed this success into gigs as a session singer and songwriter for artists like CeCe Peniston and Tonya Blount. It was Chantay's contributions to Peniston's single "We Got a Love Thang," which she wrote, arranged, and sang backgrounds on, that earned her a deal with RCA Records in 1992. During her time with RCA, she released three albums, securing her first top-twenty single on the R&B charts with "Betcha'll Never Find," followed by a platinum single via her second album, with her R&B rendition of Gloria Gaynor's disco anthem "I Will Survive," including a remix featuring rapper Common that further surged the record. She returned the favor and appeared on Common's lead single, "Reminding Me of Sef" to his third album – One Day It'll All Make Sense. On her third and final album with the label, she wrote and co-produced a bulk of the songs, which also included a lead single produced and written by Keith Sweat.

Now independent, Chantay continues to collaborate with various artists and producers from around the world, as well as touring abroad. Her most memorable performance took place over one weekend in Johannesburg and Bloemfontein, South Africa, where she co-headlined at the Macufe Festival. She explained, "The love, hospitality and fan reception is unmatched and something I'll never forget."

Currently, Chantay is most excited about her new project, an EP that she and world-renowned DJ and producer Terry Hunter are hard at work on. "Terry is a multifaceted producer, our musical tastes across-the-board are very similar. I'm loving what we've been creating." Chantay describes her new project to be released on her own label in conjunction with Terry's T's Box Records, as a "soul album." "I appreciate my independence and freedom to record whenever and whatever I feel and not be boxed-in and told what to do and when and where to do it. I'm even revisiting my early House/Dance music days, being from Chicago. House music is on the upswing now, but I've always been rooted in it and Terry's a master of that sound. The bulk of the new material, if I had to choose, is R&B, like some of my previous stuff, sprinkled in with some Pop, House/Dance, and even Hip Hop… always soulful."

"My main goal is to make you feel something when you hear it – – from my soul to yours."

GO BANG! MAGAZINE: When did you first know that you had real vocal talent and wanted to pursue music professionally?

Chantay Savage: Well, I was singing as far as I can remember. At three-years-old, I sang my first solo in the Sunshine Choir at church and got a standing ovation. Ever since then, the stage kept callin' me!

GO BANG! MAGAZINE: In addition to being a vocalist, you are also a keyboardist and a drummer. When songwriting, what inspires you to write, and do you compose the lyrics first or the music?

Chantay Savage: My inspiration as far as songwriting comes from experiences, and not just mine. Also, it could be my mood or the state of the world or a message I want to get out. There is no set order in terms of lyrics first or track first. Sometimes a track can inspire the theme or tone of the record and my writing direction sometimes something I jotted "sans" (without) music can fit perfectly with a track. There are times where I sit at the keyboard and freestyle ideas lyrically.

GO BANG! MAGAZINE: As a Chicagoan, I know that you are a House music lover. How has House music influenced you and your music?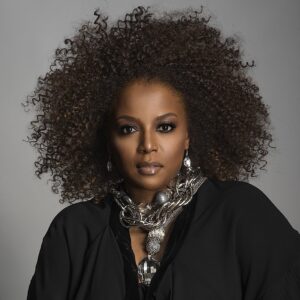 Chantay Savage: House music is what my generation grew up on, so I'd danced the night away to House music. We used to have a little clique called Front Row, where we'd go party hopping and take over the dance floor, partying to Frankie Knuckles and the like. Since Chicago is the birthplace of House, it's been innately in me before I even sang on a House track.

GO BANG! MAGAZINE: You have written hit songs for many artists including CeCe Peniston's mega-hit single "We Got a Love Thang." In 1995, you teamed up with Aaliyah, En Vogue, TLC, BlackGirl, Mary J. Blige, Vanessa Williams, SWV, and others for the single "Freedom" from the movie Panther. Is there any artist, dead or alive, that you would love to work with, that you haven't yet? What about any producers?

Chantay Savage: Not to be morbid, but let's go with Tupac, Michael Jackson, Marvin Gaye … Anita Baker too. Producer-wise, Gamble & Huff and Stevie Wonder.

GO BANG! MAGAZINE: In the past, you were under recording contracts with labels, who dictated and directed your career. You released three stellar albums with RCA, which included the hit singles "Betcha'll Never Find" and a remake of "I Will Survive." Now that you are an independent artist, how are things different and what are some of the advantages and disadvantages of being an independent artist?

Chantay Savage: Independently, the difference is the freedom to record when and where I want, and to experiment musically. The one con that all independent artists can attest to is having to budget meticulously and sometimes having to forgo certain things because it's prohibitive, budget-wise. You definitely have to put your creative hat on, with respect to promotion, because you don't have the machine behind you who go big on promotional costs.

As far as the majors, the music business is a copycat business, so they want you to follow the trends always, and want to put you in that proverbial box. There aren't many majors left, but I'm speaking from my time with RCA. Also, it was a lot of "hurry up and wait." You must wait to get put on a schedule, sign off on this, sign off on that, get approved for this and that, and ultimately, they have the last say so on the songs that make the album, unless you have extreme power. It was often a power struggle with picking singles, though "I Will Survive" picked itself because we leaked it and it exploded at radio. So, like anything, independent vs a major has its pros and cons.

GO BANG! MAGAZINE: You had the opportunity to perform in South Africa at the Macufe Festival. I know that had to be one exciting experience. Please tell our international readers about South Africa, the people, the performance and how it affected you.

Chantay Savage: When I did MACUFE, it was wonderful! I performed in Joburg and Bloemfontein, South Africa, in front of a beautiful, amazing, and very receptive audience. They appreciate me and I appreciate them. The hospitality was first-class! The love was indelible. My spins at radio from two of my RCA albums are consistent there still. Can't wait to go back!

GO BANG! MAGAZINE: Terry Hunter recently released a new hit single "T.S.O.C.", which features you, Common, Mike Dunn, Deon Cole, Coldhard of Crucial Conflict, AM7, and Jamie Principle. Please describe what that experience was like and what you like about working with Terry.

Chantay Savage: That was such a fun record. It was Deon Cole, who himself got convinced to rap by Terry, who turned around and suggested that I rap too. He and Terry called me on a three-way with the idea and I was wit it! And regarding working with Terry, our chemistry is incredible in the studio and our musical tastes are so similar. We know each other's likes and dislikes and the biggest thing is our trust for one another. The love is real, that's family!

GO BANG! MAGAZINE: Recently, Drake and Beyonce each dropped albums that are heavily influenced by House music. What do you think about their albums and what effect do you think their albums will have on the youth and House music becoming a mainstream genre?

Chantay Savage: I truly like both albums. I'm not a Chicago House music snob and besides, my brother Terry blessed 'em with that Chicago sound on one of the official remixes of "Break My Soul." Actually, I was at Terry's house when he got the phone call from Beyoncé's manager. I think it will propel House music to new heights. As I said, the majors are a copycat business, so Terry's phone is ringing off the hook! Even rappers want a House track from him, so I'm here for it!

GO BANG! MAGAZINE: If you were not an entertainer, what would you be doing with your life?

Chantay Savage: I'd would definitely be doing something creative. If it were not for music, I would want to create a lifestyle brand centered around black women.

GO BANG! MAGAZINE: Lastly, you're about to drop an EP on your own label, in conjunction with Terry's T's Box Records. Can you please tell us more about your label, describe this project, as well as what our readers can expect?

Chantay Savage: Yep! I'm at the helm, so along with Terry, we're cooking. My EP is a mixture of R&B, House, and Disco … always soulful! Can't wait for the world to hear it! We're putting the finishing touches on it. It's coming!

GO BANG! MAGAZINE: Thank you Chantay for this interview. You have now officially been BANGED!

You can follow Chantay Savage:
Socials:
IG: ChantaySavage
FB: Chantay Savage
Twitter: MsChantaySavage




Pierre A. Evans is a freelance writer of Entertainment, Music, Art, Culture, Fashion and Current Events, and previously for SoulTrain.com, NDigo.com, ChicagoDefender.com, EmpireRadioMagazine.com, and UrbanMuseMag.com, an author, singer/songwriter, actor, model, poet, dancer, and DJ. He is also the Owner of Pinnacle Entertainment Productions and the Owner/Publisher of GO BANG! Magazine. Follow him on Facebook @Pierre Andre Evans, Twitter @Playerre, and on Instagram @Pierre_Andre_Evans.