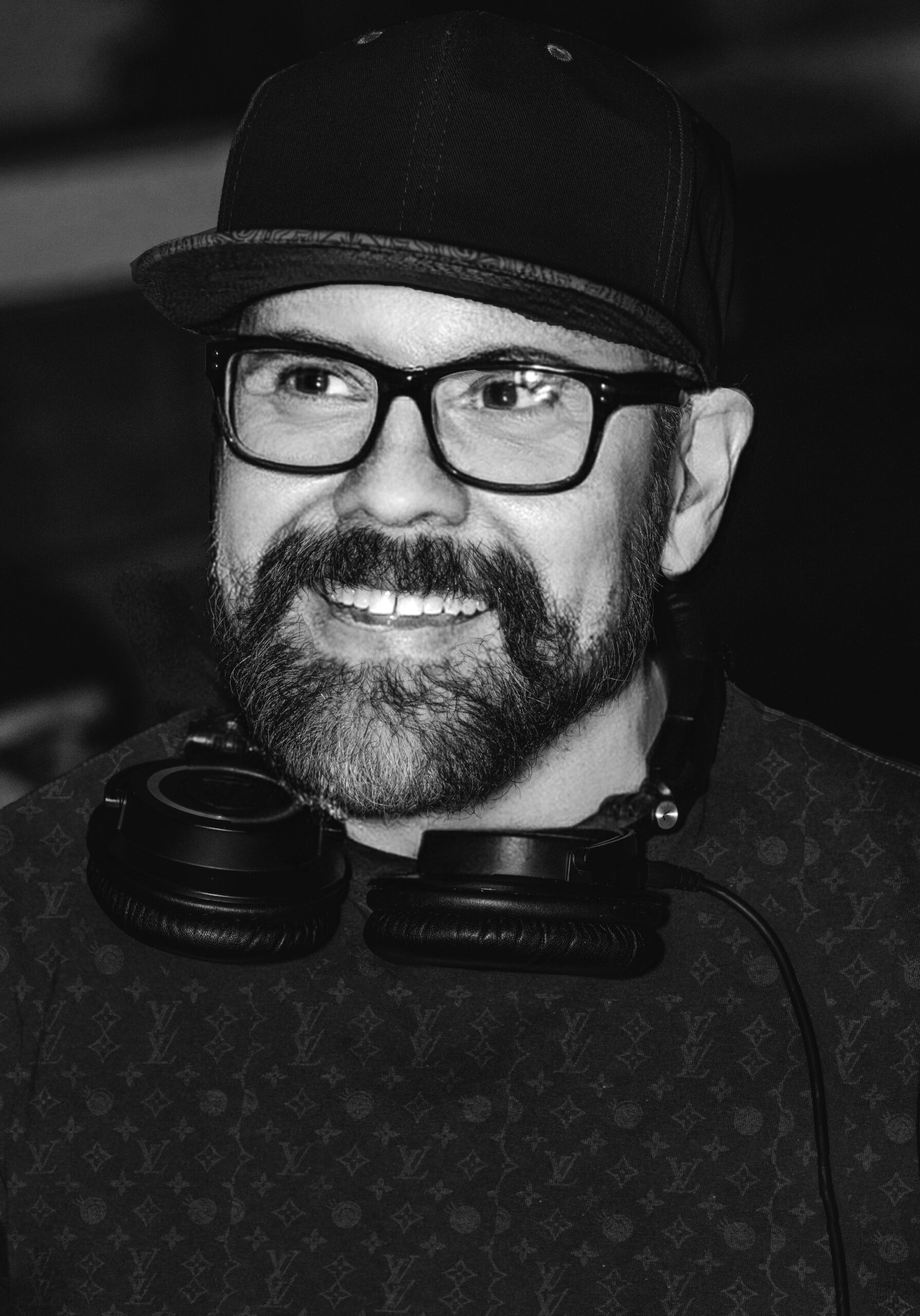 Photo credit: Paris Brightledge
Louie Gómez has been involved in the Chicago House music scene since day one. As a House music pioneer, Gomez stepped onto the stage of dance music history by discovering, a then unknown, Jamie Principle. Louie went on to produce the original eight minute "Dub Vocal Mix" of "Your Love", an unreleased track of Jamie Principle's at the time. This House music anthem, along with another original unreleased production from Gomez entitled "Change", became staples in Frankie Knuckle's DJ sets at the legendary Warehouse and Powerplant nightclubs in Chicago.

After taking some time to hone his skills as an audio engineer at local recording studios in Chicago, Louie Gomez was ready to show his growth as a producer/remixer and DJ. His productions aren't limited to one style. He is comfortable producing tracks that are elegant and soulful, to deep House or funky dancefloor excursions, always striving to go beyond the ordinary.

In 2015, he marked the launch of a new record label, Bassment Tapes Records with Jesse Rivera. The label is a multi-media imprint, encompassing live DJ sets, music videos and a roster of talent signed from the underground House music scene from across the globe. The label is coming up on their 100th release and to commemorate this milestone, Louie Gomez and Jesse Rivera will collaborate on a 4-track vinyl only release.

Aside from running a label, music, and video production, you can also catch him and Jesse Rivera on their monthly show "Gruvbox" and his solo DJ show "Happy Hour" on the Sugar Shack Radio twitch stream.


GO BANG! MAGAZINE: When and how did you get an interest in DJ'ing?

Louie Gómez : Well as a young boy, I was exposed to all types of music, having grown up with older siblings and a father who all bought music on vinyl. There was always music on the hi-fi stereo in our home, and my dad taught me how to use his reel-to-reel tape deck to record my own "playlists." By the time I was in high school, I had a nice collection of Disco and Funk records. So naturally, when the opportunity to play at a school dance came up, I was asked to play. The response from friends, while I played records, really got me hooked on wanting to play again

GO BANG! MAGAZINE: How did you first get started in the House music scene?

Louie Gómez : Before the term "House music," we'd go to parties where the Chosen Few were spinning, for example, The Tiki Room, The Loft, The Mansion, Sauers, South Commons. I was around 16 at the time. I think this was my intro. But it wasn't until I was about 17, when my friends and I actually ventured to a club that we had only heard of until then. It was this place called U.S. Studio Warehouse, on Adams and Jefferson, that I became fully baptized in the "House music" scene.

GO BANG! MAGAZINE: You are also a music producer/remixer. Can you please explain if DJ'ing and music producing started at the same time or did one lead to another?

Louie Gómez : During my high school years, I was DJ'ing on the south side at small basement parties and events for friends. At this time, I hadn't thought about producing. It wasn't on my radar. I didn't even consider it a possibility.

GO BANG! MAGAZINE: Who are some of the music producers, artists or DJs that inspire you or inspired you in the past?
Louie Gómez : Those who I continually draw inspiration from are, Patrick Adams, Vincent Montana, Randy Muller, August Darnell, Giorgio Moroder, Gino Soccio, Kraftwerk, Dan Hartman, Roy Ayers, D.C. LaRue, Eric Kupper, Antonio Carlos Jobim, and Joao Gilberto, to name just a few.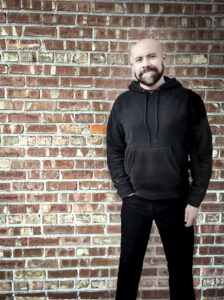 Photo credit: Louie Gómez
GO BANG! MAGAZINE: You've stated that you discovered Jamie Principle, an icon in the House music community. Please tell our readers how and when you first met Jamie and how you introduced him to the world, by producing one of his House music classics "Your Love."

Louie Gómez : I met Jamie Principle when I was 17 years old, while working a retail job at Evergreen Plaza. I saw him walking across the lower level and because of the way he was dressed, he caught my eye. This guy was the epitome of "new wave" head to toe. I just had to strike up a conversation, so I stopped him and asked him about his Fiorucci sunglasses and his lavender knit gloves. He was just too cool for that plaza – LOL. It turned out that we had a lot in common, music, love of fashion, and trends.

Over the course of the next year, we became good friends. I would share my stories of the parties I'd attend, and I spoke enthusiastically about going to The Warehouse a lot. He in turn would share his original music with me. I would actually play some of his original tracks (off cassette) at the parties I DJ'd at. We talked about music production a lot and he showed me his project studio at his home. It was during one of these visits that he played a rough draft of a new song for me (later to become "Your Love") and I immediately responded positively to it. In an off-handed remark, I said "you should let me remix this." I thought it had potential to be played at The Warehouse.

A few weeks later, Jamie called and invited me to Soto Sound Studio to do a mix on his newly completed track "Your Love." I enthusiastically accepted the invite and off I drove to Evanston, having no idea what I would do once I got to the studio. However, once there, we got comfortable and just started the playback of the track learning the song and taking some notes. I began to mute, solo, add delays and various effects, while the engineer helped with editing the actual tape, to create a longer intro/outro, which I knew was imperative to make it DJ friendly. The result was a 10:00 minute hybrid vocal/dub. I knew I had to get this into the hands of Frankie Knuckles.

I belonged to I.R.S. Record Pool at the time, and I knew Frankie did too. I had run into him there on a couple of occasions. So, that following week, I showed up to I.R.S. and waited for Frankie to come in and pick up his promos for the week. When he arrived, I handed him my remix of Jamie Principle's "Your Love" on a 7" reel-to-reel tape. I explained that it was a new song by a brand-new artist and kindly asked if he would have a listen when he got the chance.

That following Saturday, my friends and I, as usual, headed for a night out at The Warehouse. I recall around 3am, the lights going dark on the dancefloor and over the sound system that infamous arpeggio intro that seemed to last forever started. Then that throbbing synth bassline from the Korg/Mono Poly plays. I couldn't believe my ears. Frankie was playing "Your Love" off the reel-to-reel tape, and to my surprise everyone on that dance floor was feeling it. Over the next year Frankie played my dub mix every weekend and basically established this as an anthem.

The following week, back at the record pool, Frankie asked to meet Jamie (which was easier said than done, having strict parents). But eventually I was able to introduce them to one another and that's a whole other chapter of the origins of House music.

So, I really owe it to Jamie Principle for allowing me to remix his track and showing me that music production is something that I could pursue. I immediately went out and bought my own drum machines and synthesizer and started to learn the craft of songwriting and production.

GO BANG! MAGAZINE: As one of the pioneers in the House music scene, you must've worked with and DJ'd with many other pioneers of House. Who are some of the people that you have worked with or spun with over the years?

Louie Gómez : As a DJ, I've been on the same roster as Victor Simonelli, Laura Branch, Craig Loftis, and Mike Winston. I've produced tracks for Shawn Christopher, Kym Sims, Marisa Lopez, and Roxy.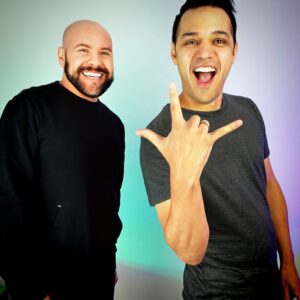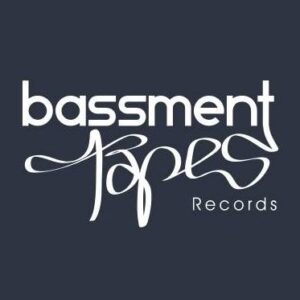 Photo courtesy of: https://www.facebook.com/louie.gomez
GO BANG! MAGAZINE: In addition to all that you do, you are also and entrepreneur and the co-owner of Bassment Tapes Records, along with Jesse Rivera, which launched in 2015. Please tell us about your label and your co-owner Jesse Rivera.

Louie Gómez : Jesse Rivera is a talented musician, producer, engineer, DJ, graphics artist, and tech-head. Originally from Detroit, he brings an ear for the organic, experimental, and cutting edge to the label. Our friendship has grown over the past 11 years. He and I launched Bassment Tapes Records to curate a sound we ourselves were interested in spinning, with roots in; Deep House, Funky, Soulful, Disco, all with an underground vibe. Throughout the 7 years running this label, we've showcased producers and vocalists from around the globe which fit into our vision for keeping this genre that we love, vibrant and forward looking.

GO BANG! MAGAZINE: How would you describe the Louie Gómez sound, both as a DJ and as a music producer/remixer?

Louie Gómez : Well, I would say that my productions aren't limited to one style. I'm comfortable producing tracks that are elegant and soulful, to Deep House or funky dance floor excursions, but always striving to go beyond the ordinary.

As a DJ, this all depends on the mood. Maybe you'll get all the new stuff, or a classic Disco set, or perhaps I'll mix it and go where the vibe takes me.

GO BANG! MAGAZINE: Over the years, House music has evolved and has branched out over the world in many new variations. What do you see as the future of House, as a music genre and as a community?

Louie Gómez : Well, there will ALWAYS be music being made for the dance floor. The name may change, but the roots will always be Disco and House music. I really like a lot of the new music being produced. There's a lot of great original sounding music coming out, but I will always have a soft spot in my heart for the classics and will continue to include those tracks in my sets.

As far as community, I hate to sound cynical, but I'm just not feeling "community" like there was in the past. Perhaps this is due to COVID separating a lot of us, or people just looking out for themselves. I don't really fret over "community" because I've surrounded myself with great friends who are supportive, believe in what I do and always have my back no matter what. Holding on to that is important for me.

GO BANG! MAGAZINE: In conclusion, please tell our international readers what we can look forward to from Louie Gomez and Bassment Tapes Records.

Louie Gómez : Well, Bassment Tapes Records is soon coming upon its 100th release. In commemoration, Jesse Rivera and myself are collaborating on an album to be released in limited edition on vinyl and special editions available digitally. I ask your readers to please check out our YouTube channel. We frequently post promotional videos to accompany our releases and select DJ sets. Look for us to drop a DJ set in your area soon.

GO BANG! MAGAZINE: Thank you Louie for this interview and you have now officially been BANGED!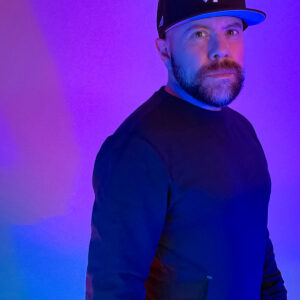 Photo credit: Louie Gómez
CLICK THE FOLLOWING LINKS FOR FURTHER INFORMATION ON LOUIE GÓMEZ:
https://soundcloud.com/louie_gomez
http://www.mixcloud.com/louiegomez/
https://twitter.com/Louie_Gomez




Pierre A. Evans is a freelance writer of Entertainment, Music, Art, Culture, Fashion and Current Events, and previously for SoulTrain.com, NDigo.com, ChicagoDefender.com, EmpireRadioMagazine.com, and UrbanMuseMag.com, an author, singer/songwriter, actor, model, poet, dancer, and DJ. He is also the Owner of Pinnacle Entertainment Productions and the Owner/Publisher of GO BANG! Magazine. Follow him on Facebook @Pierre Andre Evans, Twitter @Playerre, and on Instagram @Pierre_Andre_Evans.