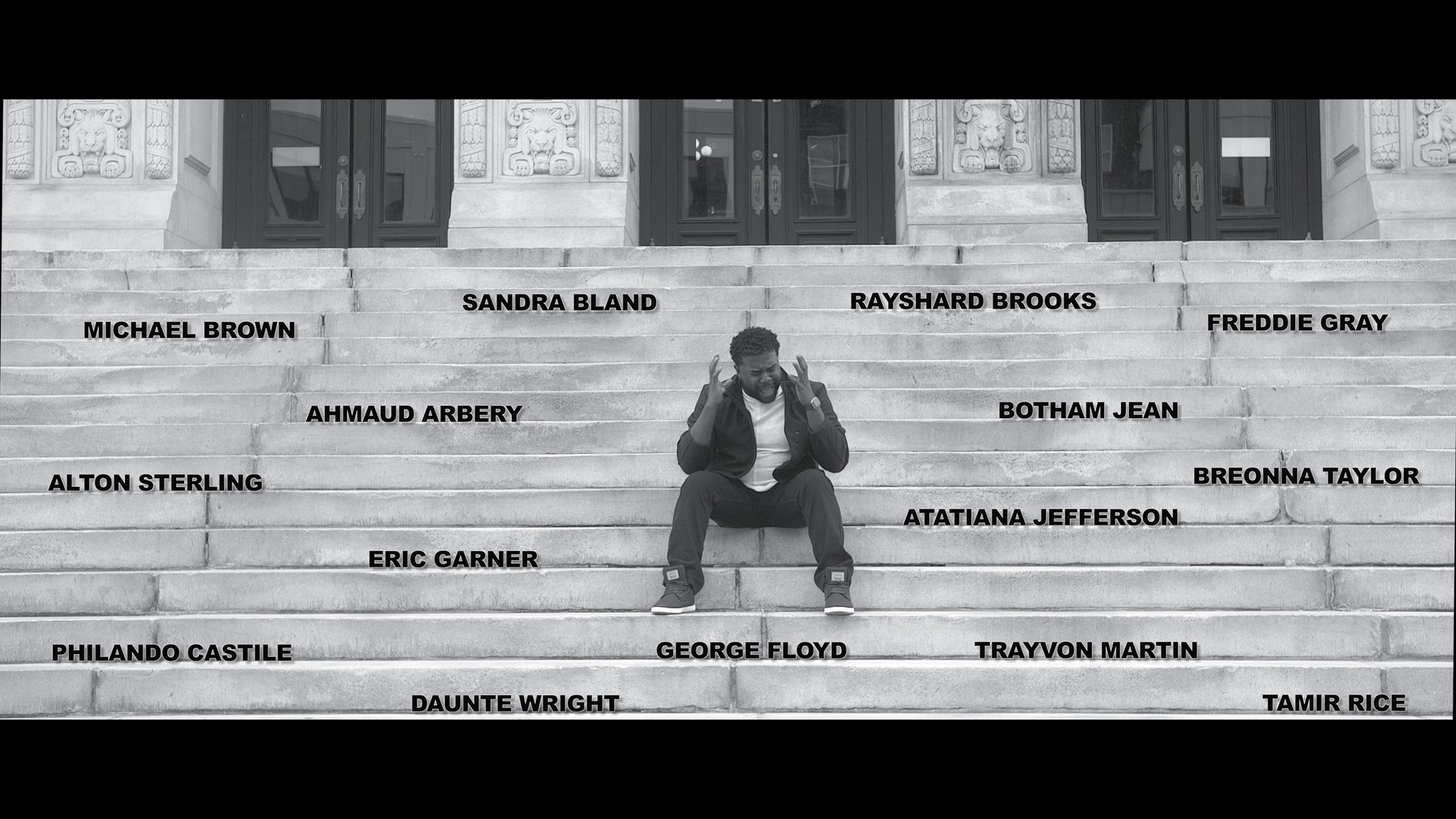 Black History Month, February 2022, will continue to usher in the song, which has become an anthem and movement, "The Bell Tolls for You." "Lyrically speaking, 'The Bell Tolls for You' speaks to the socio-economic injustices and marginalization of people of color. It also shines a spotlight on those souls "we lost along the way" and ends with the critical issue of voting, because "The Bell Tolls for You," says Corbett.
The NEW soulful, powerful, and inspirational Civil-Rights ANTHEM for 2022 and beyond, "The Bell Tolls for You" brings to light the Black Lives Matter movement, Voter Rights, and the CALL for each one of us to answer in response to OUR injustices, featuring the rich and powerful voice of singer/actor/producer J.D. Wesley.

"The Bell Tolls for You" is timely, poignant and a profound song written by Tyrone Corbett, Clarence Penn, and Joseph Guida. The vocals are provided by dynamic singer/actor/producer J.D. Wesley, whose impressive vocal abilities are not only powerful, but heartfelt and soul-stirring. "The Bell Tolls for You" YouTube video has gone viral and is part of a social movement that is quickly spreading like wildfire. In a little over 6 weeks (about 1 and a half months), the video has been viewed and experienced by over 17K souls.

Corbett says, "Making this video was inspirational, but also emotionally draining, due to the subject matter. From the moments I wrote the lyrics, I knew the song was special. One of the most affirming moments happened when we were filming in NYC @Union Station and a crowd gathered. People were applauding, cheering, and crying. The people were young, old, Black, White, and Hispanic. That is when I knew that it was impactful to others, as it was to me."


VIDEO LINK: https://www.youtube.com/watch?v=MwiShOzKJ-o&list=RDMwiShOzKJ-o&start_radio=1

VIDEO w/LYRICS EXPLAINED: https://www.youtube.com/watch?v=Cb_2Eegv-P0&t=617s

"The Bell Tolls for You" is available at on ALL platforms and can be purchased online on all music platform sites including: https://music.apple.com/album/1598058724?app=itunes&ls=1

Pierre A. Evans is a freelance writer of Entertainment, Music, Art, Culture, Fashion and Current Events, and previously for SoulTrain.com, NDigo.com, ChicagoDefender.com, EmpireRadioMagazine.com, and UrbanMuseMag.com, an author, singer/songwriter, actor, model, poet, dancer, and DJ. He is also the Owner of Pinnacle Entertainment Productions and the Owner/Publisher of GO BANG! Magazine. Follow him on Facebook @Pierre Andre Evans, Twitter @Playerre, and on Instagram @Pierre_Andre_Evans.