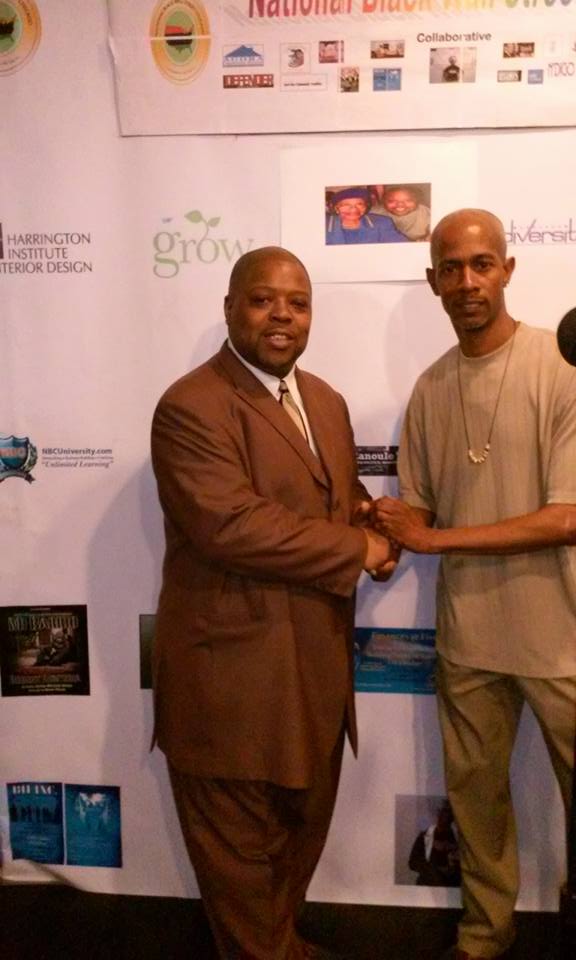 REST IN PEACE MR. MARK S. ALLEN

I am so sadden to hear the passing of my friend and motivator Mr. Mark Allen. From the day we met, in 2015, I was inspired by his passion for OUR PEOPLE and his wealth gaining process for Black people. I was inspired by him and attended some of his NATIONAL BLACK WALL STREET meetings and even spoke at one in particular, which featured Black entrepreneurs and entertainers. His heart and spirit was/is kind and generous. The HUMAN RACE has lost a great man and a powerful force, that will forever be missed.

Little did I know at the time, that he had a sister whom I was already cool with from the House music community Michele Allen-Marsh. Such a sweetheart from DAY 1! Michele you and your family have my deepest condolences and know that your brother has made an impact on the world with his life. He impacted my life tremendously.

May GOD comfort you, your family and friends, knowing that MARK'S WORK IS DONE!



ABOUT MARK: (1962 – 2020)
Now celebrating 40 "straight" years in public service on local, state, and national levels. One of the first community organizers to work with Barack Obama in Chicago over 20 years ago and throughout his local career. A veteran activist/journalist, in Who's Who In Black Chicago and Rev. Al Sharpton called "one of Chicago's legendary political activists." former Associate editor of The South Street Journal Newspaper, Chairman Black Wall Street-Chicago, Board member, Chicago Gospel Music Heritage Museum, National Spokesman for National President of National Black Wall Street-USA, Chair of The Voter Restoration Project, and more! New offices located at 4655 South King Drive, Suite 203, Chicago, Illinois 60653 , Suite 203, Chicago, Illinois 60653 773-392-0165
Until we meet again….Rest in POWER my brutha!
PLEASE LEAVE YOUR CONDOLENCES BELOW IN THE COMMENT SECTION

AMEN
Pierre