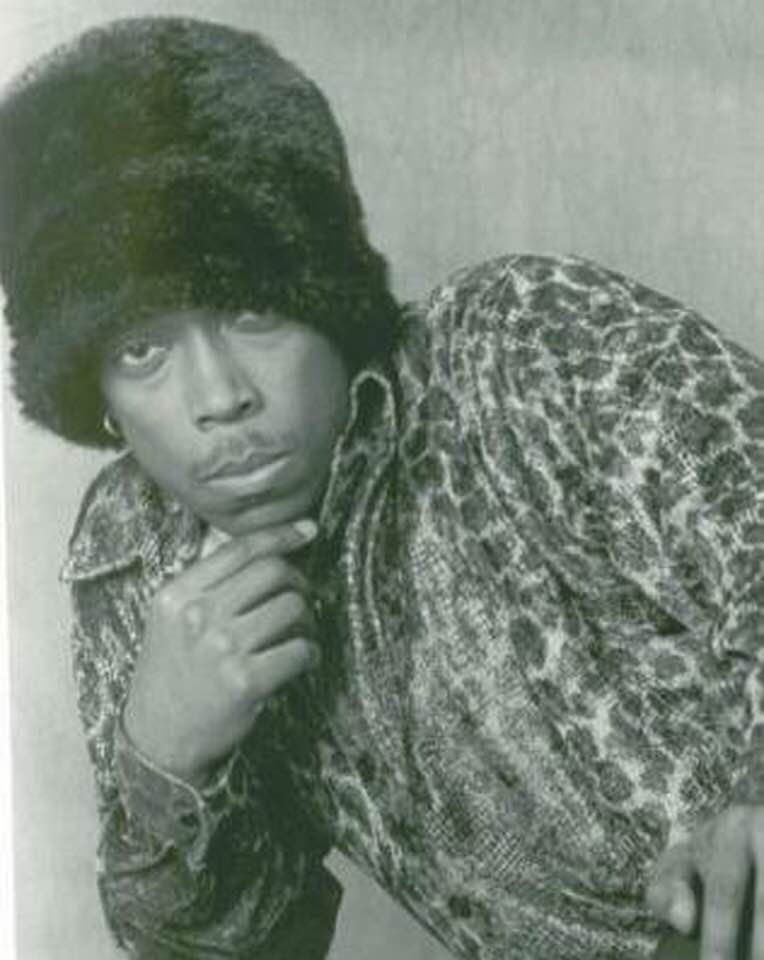 TP Corleone is a DJ, musician and radio show host currently making waves in today's vibrant entertainment world, more specifically in the House, Dance music and Funk scenes. Born and raised on the south side of Chicago, he began playing piano in the first grade and his dad would buy albums by his favorite P-Funk artists as a reward after each piano recital. As a teen, TP was able to witness first-hand the birth of the Chicago House music movement. He was fortunate enough to have a song recorded by his band The Elect titled "I'm House" featured on Rob Olson's "Chicago Jack Beat" album. It reached number one on the New Music Express Magazine dance charts. The group disbanded and TP studied journalism in college and took a brief break from the music industry.

He returned to the game in the 90's, collaborating with local producer EMT to record the theme song to the first rap show on Chicago FM, hosted by Pink House on WGCI (107.5 FM Chicago.) For a brief spell in the 90's, TP was an exotic dancer and also began recording his own hip hop and ghetto house tracks that he would perform to, as well as contribute to mix tapes of other dancers around Chicago.

In 2000, he purchased his first DJ equipment and was taught by the now deceased DJ/Promoter DJ Stoney, the fundamentals of DJ'ing and immediately began spinning and promoting at clubs such as Strictly Business, Cotton Club, Robin's Nest and Dating Game just to name a few. During this time, he recorded his first solo album "Da Triple P Principle" released in 2004, which included Hip Hop, Steppin' and Ghetto House tracks.

In 2012, he became host of the popular "Chi City Funk" radio show on WHPK 89.3 FM in Chicago until 2016. From 2016 to the present, he's currently the host of the popular "Chi City Funk Show" on WGFMRADIO.COM which features the best in old and new school funk as well as interviews with popular music artist. TP also is featured on "TP's House", a DJ mix show on LWR Radio House and also "TP Sizzles" on ChicagoSizzleRadio.com.

Recent popular music releases include "Where The Freaks Be At" with DJ Renay, "House People" with Deep FX, and "It Feels So Good" with Deep FX and Sister Yah on Disco Balls Records. The most recent "Shake (Them Haters Off)" with DJ Renay on Brooklyn Beatdown Music is quickly gaining popularity due to its catchy hook.

TP Corleone 's motto has always been "Good Music, Good Times and Good Vibes." That's how he lives and what he presents in his art and shows. Keep him cued up on your music and podcast playlists if you want some good vibes in your life in these historic times.

GO BANG! Magazine: Your music has a sound of its own. It's like a mix of funk, soul and dance music. What do your call your music and how was your sound developed?

TP Corleone: I call it Funkin Dance music or Disco Funk. The very first dance music I was exposed to were the 12 "Disco Single" edits of my favorite funk tunes as a kid by artists like Parliament/Funkadelic, Cameo, Slave, Kraftwerk and Chic to name a few. This along with witnessing and participating in the new local House music movement, very much influenced my creative process. So basically, my sound is based on the groovability of the music. Gotta always start with a funky bass line and everything else will fall in place.

GO BANG! Magazine: You also have a very unique look. Your look shows confidence and uniqueness. How did you develop your visual persona?

TP Corleone: Thanks! I usually like to look how I feel on the inside or at least wanna feel. I also believe that the art is more than just the music. I like to look how the music makes me feel. Sometimes it can be funky fly and sometime it can be weird. Either way, if I feel it, I'm gonna rock the look. If you noticed, the artists whom I mentioned in the previous question are perfect examples of artists who visually capture the vibes of the music they create. G Funk style

GO BANG! Magazine: Funk is heavily apparent in your music. Which funk musicians/bands inspire you or influence your style?

TP Corleone: Rick James, P-Funk, Prince, Morris Day, Nile Rodgers, and Bernard Edwards. Many New Wave artists as well like Devo, Pet Shop Boys, ABC and vintage golden era hip-hop. I was even a fan of 90's Gangsta Rap/G Funk for a while mainly because of the production and new spin on the old school funk grooves. Hearing Bootsy Collins' "Stretchin Out" album and Parliament's "Mothership Connection" album turned me out and made me want to be a songwriter and musician.

GO BANG! Magazine: In addition to being in the music industry, you were also involved in the exotic dancing world as a dancer. Please tell our readers how that came about, your memories about it and how it played a part in your life.

TP Corleone: Well I'm gonna keep it rated PG (lol). I had just started a new job in the 90's. I befriended a guy who was very popular there and I was broke waiting for my first check. I borrowed $50 from him and he was so cool. He said I didn't have to pay him back. He also said "I'm gonna show you how to make some fast money on the weekend so you don't have to ever borrow money anymore. He told me he was a dancer and it just so happen that he overbooked gigs. He asked me to take his place at one of them and I could keep the money. He let me borrow his costume. I was scared as fuck, but I didn't show it because I got drunk for courage before the show. It was the quickest 100 dollars I made in my life…in 15 minutes. I did it for three years. There were so many fun, some bad but mostly good, experiences. I could write a book about it.

Luther Campbell (Uncle Luke) was held in high regard in those circles because he gave work to the top female dancers whenever he came to town. It made me join a gym and work out more, because I was skinny. It also helped me get some freaky stuff outta my system at the right time in my life. This is why now I'm not impressed or tempted by groupies who wanna freak U just because of who you are. I did that on a local level and still have my health, which I'm grateful for. The dancers used to hire DJs to make their Mix tapes/cds to perform to, but I made my own pause button mixtapes on my boom box and made some for other dancers too. I also used to dance to some of my own ghetto house tracks and put them on the mix cds for the dancers just to see how the crowd would react to the tracks to know if they were hot. I never let them know they were dancing to my music. It went over well.

GO BANG! Magazine: As A DJ, you began spinning in clubs. You have now advanced to spinning on the radio and podcasts. What do you hope to accomplish in your broadcasted music shows?

TP Corleone: I actually haven't had a residency in about eight years. The last one was at 160 Blue on Halsted in the West Loop. I had to focus on family issues such as my dad getting sick and a new baby etc. But, I had a popular show on WHPK 88.5 FM Chicago from 2012 – 2016 called the "Chi City Funk Show." That show led to opportunities at WGFMRADIO.COM, LWR Radio House, and most recently ChicagoSizzleRadio.com. I'm fortunate because these wonderful radio stations feel my flavor and share my musical vision. I always contemplate getting on terrestrial radio, but I'm not a fan of playing a playlist programmed by someone other than me, because I'm a music snob (lol). I want my listeners to know who I am by the music I spin.

I really miss the club scene. I wish everybody would practice social distancing strictly and wear their masks so that we can whip the pandemic like an Ali jab or Deontay Wilder knockout, like New Zealand just did. I wanna get back to partying. My mantra is "Good Music, Good Times and Good Vibes"

I hope to accomplish something very simple and basic with my podcast shows…to connect with listeners/fans that live by that mantra. It creates much needed positivity in the world

GO BANG! Magazine: Currently, you're making and producing new music. Please tell our readers about your latest releases.

TP Corleone: Thank you, my pleasure. My most recent release is a single produced by Brooklyn native DJ Renay titled "Shake (Them Haters Off)." It's a nice blend of funk and house released in May on her Brooklyn Beatdown label. There are some 2019 projects that still are hot and steaming. I also have two collabs with producer artist Deep FX: "House People" on 3rdWay Recordings and "It Feels So Good feat Sistah Yah" on Disco Balls Records. I released a downtempo disco funk single early last year titled "Freak U" that is a favorite on The Funk Zone Show on WGFM. I also did a remix of Junior Giscomble's classic "Mama Used To Say" in 2019 as well.


GO BANG! Magazine: What artists, bands or producers would you love to work with, that would be a dream come true for you? (Please name one from each category)

TP Corleone: Well there are many. Working with Kelis, Chaka Kahn, Jody Watley, Pharrell or Bootsy Collins would be a "dream come true." I've always considered these artists a step ahead of trends and the mainstream. They always do it their way and never let you down. I buy music by them without even hearing it first and know I won't be disappointed. Add Dawn Robinson (from En Vogue), Dawn Silva (from Brides Of Funkenstein, and N'Dea Davenport from Brand New Heavies, because I'm partial to their voices.

GO BANG! Magazine: What is next on the agenda for you? Do you have any projects lined up for later in the future, after the COVID-19 pandemic that you can tell our readers about?

TP Corleone: I haven't released an EP since 2011. It's been even longer than that since I've released an album. So I'm looking forward to dropping an EP toward the end of the year, hopefully live performing as well, depending on the pandemic situation. There are some nice surprises. "Funk-a-teers" and "Househeads" alike will appreciate and enjoy, in the not too distant future. No spoiler!

GO BANG! Magazine: The COVID-19 pandemic has caught the world off guard. How are you dealing with it?

TP Corleone: Well it's a challenge of course. My 20 year old was home for Spring break when it hit hard and had to finish the rest of the semester virtually. At the same time, she was able to help with my six year old, who had to finish her semester out remotely as well. All of this while the wife and I were working in the day. I had planned performances and a video to support my new single "Shake Them Haters Off" which had to be put on hold. There was a big party planned to promote my new mix show on Chicago Sizzle Radio that also got put on hold. But, I'm not trippin' on that because we have our health, which is most important.

Now I'm focused and have reprogrammed my mind to like a healthy lifestyle indefinitely, not just for a few weeks or months at a time, like I had become accustomed to. I've used it as an opportunity to get closer to myself and my loved ones. It's been cool, but we are strict on the social distancing despite the reopening of the city. Gotta be smart.

I really miss the club life though. I really wonder if it's ever gonna return to what it used to be. It's hard to imagine jackin' my body with a facemask on though. (SMH). Let's hope for the best because "Housing" was my cardio.

GO BANG! Magazine: On May 25, 2020, George Floyd, a 46-year-old black man, was killed in Minneapolis, Minnesota, during an arrest for allegedly using a counterfeit bill. Derek Chauvin, a white police officer, knelt on Floyd's neck for almost nine minutes while Floyd was handcuffed and lying face down, begging for his life and repeatedly saying "I can't breathe." This incident has caused civil unrest and massive protests across the world. How do you feel about this unfortunate situation and call for police reform due to the horrible treatment of minorities by the police?

TP Corleone: It's a travesty. What's more sad is that since the social unrest, protests and demonstrations have started, the murderers have stepped up their game with good old fashioned lynching. Black men and women found hanging on trees while the protestors cry and beg for someone, who wants to see them wiped off the face of the earth, to somehow amazingly stop because they cried, sang and marched loud enough to make them change their evil hearts. Also when these news stories are published, I see so much hate in the comment sections from "good Patriotic Americans" who laugh at, make jokes about and support the murder of blacks by police. It could be your next door neighbor, coworker or doctor, you never know.

I hope everyone realizes it is to the benefit of everyone on the planet, even Mother Earth herself that this evil stops. The oppressed have decided not to be oppressed any longer. WE can choose love, peace and prosperity or death and destruction of all including the earth. What an embarrassment that would be for all of humanity on a universal scale, if Earth winds up like Mars because people couldn't get their shit together and the bullies couldn't stop bullying, even at the expense of their own destruction. So Let's Get It Together People!!

Police reform sounds nice but the reformation won't be found with legislation and laws. It MUST be found from within. I don't believe in defunding the police. That's an anarchist, reactionary idea with no real after thought of what will happen once they are no more. They need to be erased and replaced with honest good hearted, humanity loving police, like the mythical "Officer Friendly" guy. He was the one who used to come to our school in 2nd grade.

Not just the police force, but all branches of government where corruption is, must be rebuilt. That's why we are where we are now. How much can you sweep trash under a rug before it seeps from under it and turns into a trash monster and strangles you to death? That's the state of America now.

Thanks for the opportunity Pierre and keep up the good work. It's very important to control your own media as much as possible.

GO BANG! Magazine: You're welcome my brutha! I agree 100%

YOU CAN FOLLOW TP CORLEONE ON ALL SOCIAL MEDIA PLATFORMS:
Funk Zone Radio hosted by TP Corleone Fridays Noon-3pm CST http://www.wgfmradio.com,
TP's House on LWR Radio House Saturdays 4-6pm CST, 10-Midnight GMT http://lwrradio.com/tpcorleone/
TP Sizzles on http://ChicagoSizzleRadio.com Saturday's 9-10am, 1-2pm Saturdays
https://www.traxsource.com › artist › 381033 › tp-corleone
https://www.instagram.com › tpcorleone
https://www.facebook.com/tp.corleone
https://open.spotify.com/album/63x6bzmNwz2ATVJgVOLGcB




Pierre A. Evans is a freelance writer of Entertainment, Music, Art, Culture, Fashion and Current Events, and previously for SoulTrain.com, NDigo.com, ChicagoDefender.com, EmpireRadioMagazine.com, and UrbanMuseMag.com, an author, singer/songwriter, actor, model, poet, dancer, and DJ. He is also the owner of Pinnacle Entertainment Productions. Follow him on Facebook, Twitter, and on Instagram