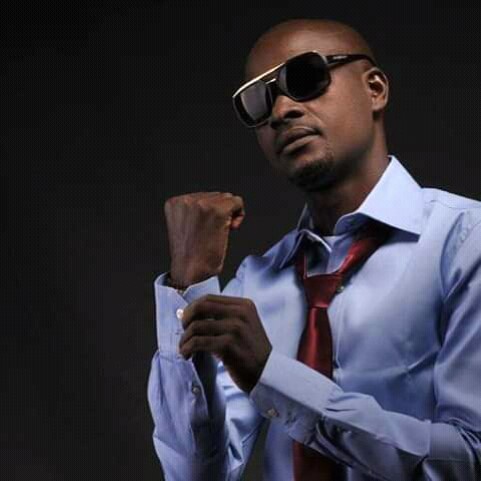 & DancehallA music star was born from a Prophetess from Nigeria, Africa. He was named Elijah Olufisayo Adeyemi Akinpelu, popularly called "Elijah Lyrics." He grew up between two worlds, one being his family's deep ties to Christian music in the church of God established by his mother, and the other being years he spent soaking up Reggae music in Lagos, Nigeria. He developed a deep passion for songs and music from an early age.

Elijah Lyrics is an incredible talent. He can easily blow you away with soft songs of love. Having a musical friendship with Chicago's own Terrae's and Nigeria's Slimcase, Elijahlyrics has an extra-ordinary style of cutting straight to the call of his listeners. A singer, songwriter, rapper and socialist who contributed to the Lions Club International, located in Oak Brook, IL, by waxing an album "I Am A Lion.'' (Lions Clubs International is an international, non-political, service organization established originally in 1917.)

Fisayo Akinpelu (Elijahlyrics) is a bottomless barrel of musical ear candy. Besides being a musician, he loves dancing, stomping, singing and playing the kazoo. Here is a musician that knows how to entertain. From his first releases, "Beautiful Days," "Bumpa Shot," and "Give Me Love" to the most recent "I Don't Care," he demonstrates excellent musicianship, combined with entertaining showmanship.

Elijah Lyrics is able to create upbeat music with catchy lyrics that makes people of all ages want to sing along. He's choosing to appeal to a wider array of emotions and topics, most notably to highlight his paternal ancestry that steadily makes waves in the music industry. The songs are recognizable and you will wonder how so much sound can come from one person's mouth. When it comes to Reggae music and Dancehall, Elijahlyrics is not only special, but amazing!

He sometimes performs with a live band, when the need arises. But, Elijah Lyrics CAN do it ALL, if he had to. He would go at it alone, with no band and nobody else, if he had to. He would write all the parts and all of the lyrics. He would record it himself. He would call all of the business shots as well.
Elijah Lyrics' lyrics and melodies, combined with his confident vocal powers, truly reveal the sensitivity and artistry of a truly unique and distinct artist, musician and performer.

Upcoming new music includes "Soweto Lady," "Medalion" and "Baller."

GO BANG! Magazine: How did you get started in music and when did you know that you wanted to be a professional entertainer?

Elijah Lyrics: I started from the church, back in the days. But it became more appealing for me to go that extra length when I started receiving encouraging responses from people and my club members to do more. That motivated me to move further. It is materializing. I don't regret it.

GO BANG! Magazine: Does your family have talent in music or are you the only member with musical talent?

Elijah Lyrics: Every member of my family sings as choristers in the church. But I'm the only one who went further beyond the church atmosphere.

GO BANG! Magazine: Your music is Reggae and Dancehall. What is it about those styles of music that you like?

Elijah Lyrics: This style of music captures the energy of the artists and the people who follow the music.

GO BANG! Magazine: How would you describe your first songs in 2017 "Beautiful Days" and "Bumpa Shot?"

Elijah Lyrics: It was my breakthrough and a rebirth into the music industry. Generally, it gave me the confidence to forge ahead. The people's acceptance of these two releases spurred me into the limelight. Everything was encouraging. I gave all glory to God who provided this talent and the ability to demonstrate it to the world.

GO BANG! Magazine: More recently, this year you dropped two more tracks, the smooth dance song "Gimme Love" and the sure-to-be dancehall favorite "I Don't Care." You can hear the growth from your first releases to these current ones. What have you learned and what type of growth took place between your two music releases?

Elijah Lyrics: Yeah, I've learned a lot. My current management is more digitalized and on point with what is happening in the present world. It makes a great difference in my composition to the level of production. The producer did an amazing job. He really brings out the best in me and that solidifies my stand in the music industry. I promise, there is more to come!

GO BANG! Magazine: You consider yourself a socialist. What does that mean to you and how do you express it?

Elijah Lyrics: Yes, I am a man of the people. I relate freely with both the young and the old. It gives me life when I am in the midst of the crowd. I have always hated loneliness. I can mess up easily.

GO BANG! Magazine: You are also a member of Lions Club International. Why did you decide to become a member, what type of public service work you do, and can you describe how your album "I Am Lion" is associated with the organization?

Elijah Lyrics: Membership in Lions Club aids your growth and education in human relations and personal development. That's the motive of joining the club. Lions Club is a service club, where individuals join together to give valuable time and effort to improve their communities and the world in general. Concerning the album "I Am Lion", it talks about "Lionism" and the general aims and objectives of the club.

GO BANG! Magazine: Please explain to our readers, which are located across the entire world, your style of music and why they should listen to Elijah Lyrics.

Elijah Lyrics: The root is reggae, but I am more of a Dancehall artist and a rapper. There is more to come, because I'm evolving.

GO BANG! Magazine: The COVID-19 pandemic has caught the world off guard. How are you dealing with it?

Elijah Lyrics: I'm adhering to the precautionary measures put in place. It's a real challenge to the world generally, but nothing can stop music from blasting. No virus can stop the music from blowing. I hope to make a release soon about Covid-19.

GO BANG! Magazine: On May 25, 2020, George Floyd, a 46-year-old black man, was killed in Minneapolis, Minnesota, during an arrest for allegedly using a counterfeit bill. Derek Chauvin, a white police officer, knelt on Floyd's neck for almost nine minutes while Floyd was handcuffed and lying face down, begging for his life and repeatedly saying "I can't breathe." This incident has caused civil unrest and massive protests across the world. How do you feel about this unfortunate situation and call for police reform due to the horrible treatment of minorities by the police?

Elijah Lyrics: It was wickedness, very, very uncalled for. The right measures must be taken to address the menacing act from repeating itself. They must apologize to the black world!

FOLLOW ELIJAH LYRICS ON SOCIAL MEDIA:
Follow Elijahlyrics on social media:
Facebook @elijahlyrics1
Instagram @ElijahLyricsofficial
Twitter @ElijahLyricsofficial
Facebook fan page @ElijahLyricsofficial

LINKS:
"BEAUTIFUL DAYS" / "BUMPA SHOT" EP Single:https://apple.co/2tq8ebj
"Beautiful Days" Official Video: https://www.youtube.com/watch?v=E–8CJcYwuU
"Bumpa Shot" Official Video:https://www.youtube.com/watch?v=hrdzlJ-FSag

"GIMME LOVE":
Official VIDEO: https://youtu.be/KF5yUv0u-Zg
https://audiomack.com/song/elijah-lyrics/give-me-love
https://soundcloud.com/user-294060357/gimme-love
https://fanlink.to/ElijahLyrics-GiveMeLove
https://amu.se/share/album/elijah-lyrics-give-me-love

"I DON'T CARE":
https://soundcloud.com/user-294060357/i-dont-care
https://audiomack.com/song/elijah-lyrics/i-dont-care



Pierre A. Evans is a freelance writer of Entertainment, Music, Art, Culture, Fashion and Current Events, and previously for SoulTrain.com, NDigo.com, ChicagoDefender.com, EmpireRadioMagazine.com, and UrbanMuseMag.com, an author, singer/songwriter, actor, model, poet, dancer, and DJ. He is also the owner of Pinnacle Entertainment Productions. Follow him on Facebook, Twitter, and on Instagram