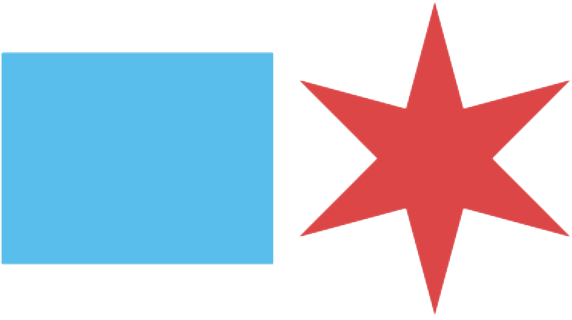 REPRINTED FROM: https://www.chicago.gov/city/en/depts/bacp.html

5/31/20

Dear Chicagoan,

Please be advised that access to the Central Business District and Loop area will be temporarily reduced following multiple public safety incidents and property damage.

Until further notice, access in the Central Business District and Loop area will only be given to employees whose businesses are located within the designated boundaries, individuals who reside in the surrounding area and residents engaged in essential activities as defined in the Municipal Code, Order 2020-3 (listed here under Section 2.5). The boundaries of the restricted zone are as follows:

Division Street from Lake Shore Drive to Halsted Street
Halsted Street from Division Street to Milwaukee/Grand Avenue
Milwaukee Avenue from Grand Avenue to Kinzie Street
Canal Street from Kinzie Street to Cermak Road
26th Street from State Street to Lake Shore Drive
Cermak Road from Canal Street to State Street
State Street from Cermak Road to 26th Street

Every street into the perimeter is being manned by officers with the Chicago Police Department along with the help of the Department of Water Management, Department of Streets and Sanitation and the Chicago Department of Transportation.

Before entering the perimeter set up by the City, residents and essential workers must show identification or proof that they live in the area and/or work in the area. Now and until the perimeter is lifted, we encourage employers to allow workers to work from home and to limit the number of employees that are coming into the Central Business District. Workers should contact their employer for questions regarding whether their businesses are operating in the designated area and for questions regarding teleworking.This includes contractor that may be coming into the Restricted zone mush show proof of work or be able to share contact information for which business(es) they have been retained by. Additionally, hospitality businesses such as hotels that may have guests traveling into the city should provide proof of reservation or direct contact to the hotel, or location where their accommodations are scheduled.

In coordination with public safety officials, the CTA temporarily suspended all bus and rail service, effective at 6:30 p.m. today. For public safety reasons, the suspension of services will remain in effect until further notice. CTA will post updates at transitchicago.com by 5 a.m. on Monday, June 1st, to detail when normal service will resume.

BACP is working closely with neighborhood chambers and business service organizations to provide critical support to businesses in impacted commercial corridors, including requests for clean-up and board ups and identification of hot spots. Please reach out to your local chamber and visit chicago.gov/nbdc for a list of organizations. Requests for board up support can also be submitted via 3-1-1.

This latest effort's follow Mayor Lightfoot and Commissioner of Public Health Dr. Arwady's joint-issued citywide curfew for all residents and visitors, effective from 9:00 p.m. to 6:00 a.m. until further notice. Mayor Lightfoot, Dr. Arwady and Chicago Police Superintendent David O. Brown continue to reiterate that their number one priority is the safety and health of all residents, including protestors, police officers and all essential workers.