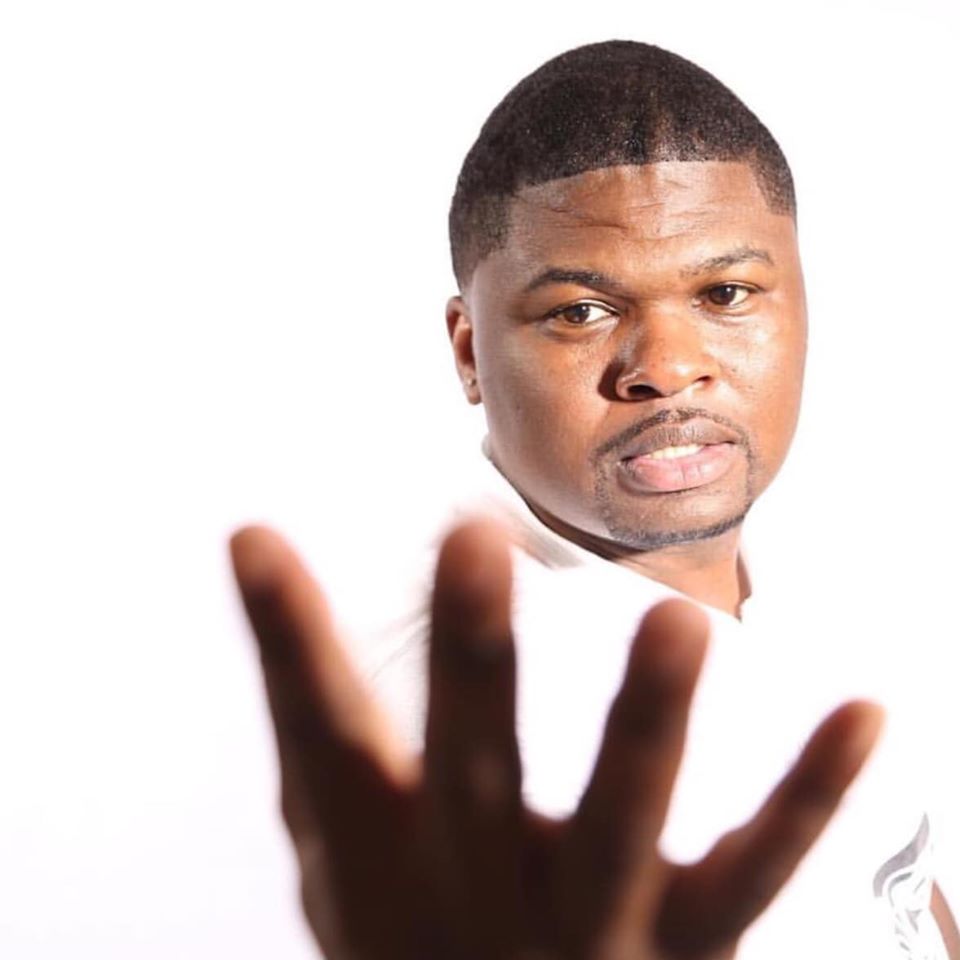 Lionel Lamont Chapman was born on February 8th, 1981 in Chicago, IL. He grew up on the west side of Chicago and soon after moved to the Logan Square community. His love for film started when he was young watching 80's horror and action movies. From there, family and friends encouraged him to pursue his dream of becoming a screenwriter. He is determined to bring that 80's feel of film back to the horror genre.

Go BANG! Magazine: How did you get involved in writing movies?

Lionel Chapman: In 2015, I met Ira Childs and he gave me a few tips/suggestions on what books to read to start the screenwriting process.

GO BANG! Magazine: As a screenwriter, what types of films are you interested in making?

Lionel Chapman: I'm interested in making every genre of films. So, if I had to pick just one type of film it would be horror films.

GO BANG! Magazine: For our readers that may not be familiar with the duties of a Screenwriter, Producer and Director, can you please explain what screenwriters and directors do and what you find most interesting about doing it.

Lionel Chapman: A Screenwriter's responsible for creating the narrative, dialogue and the storyline. Directors are responsible for supervising the actors, camera crew and the other staff members on set. The thing I find the most interesting about screenwriting is letting all the imagination and creative thoughts pour into the pen.

GO BANG! Magazine: When did you know that film making was what you wanted to do?

Lionel Chapman: The moment I realized film making is what I wanted to do was when I used to watch old zombie and action films on tv. I felt in the moment, so to speak. Like I had this feeling come over me that this is what I'm supposed to do for the rest of my life.

GO BANG! Magazine: What in your opinion is the most important quality in a film director?

Lionel Chapman: For me the most important quality a film director needs is the ability to inspire the actors to give their best performance each and every time.

GO BANG! Magazine: Imagine this…if you had the opportunity to write your own blockbuster movie. You could choose the Producer, Director and Actors of your choice. What would your movie be about, who would you choose to be involved and why?

Lionel Chapman: That's a tough one. Hhhmm … Well the film would be about a father and son patching up their relationship. I would have to choose Morgan Freeman and Denzel Washington for the lead roles. They're true legends, well at least in my eyes, and I believe their acting abilities would show a true representation of what this situation would look like.

GO BANG! Magazine: Who inspires or motivates you?

Lionel Chapman: My father was and still is the person who inspires/motivates me to become not only the best filmmaker I can be, but the best man I can be.

GO BANG! Magazine: What advice would you give to a young person trying to get involved in the film industry?

Lionel Chapman: The advice I would give to a young person trying to get into the industry is that hands on experience is the best experience. Also keep a composition notebook or notepad with you at all times, your inspiration can come from anywhere.

GO BANG! Magazine: Are you currently working on any new projects? If so, please describe.

Lionel Chapman: Yes, we're currently working on a few projects. One in particular is a horror/thriller film entitled "FURY." Fury is about a bereaved mother seeking revenge on the person responsible for her daughter's murder.

GO BANG! Magazine: In conclusion, the COVID-19 pandemic has caught the world off guard. How are you dealing with it?

Lionel Chapman: By keeping my face covered, hands clean and staying six feet away from everyone. I'm an essential worker, so I pray every day, not just for myself, but everybody else who is putting their lives on the line each day.

You can follow The Splatter Brothers on ALL social media platforms.

Pierre A. Evans is a freelance writer of Entertainment, Music, Art, Culture, Fashion and Current Events, and previously for SoulTrain.com, NDigo.com, ChicagoDefender.com, EmpireRadioMagazine.com, and UrbanMuseMag.com, an author, singer/songwriter, actor, model, poet, dancer, and DJ. He is also the Owner of Pinnacle Entertainment Productions and the Owner/Publisher of GO BANG! Magazine. Follow him on Facebook @Pierre Andre Evans, Twitter @Playerre, and on Instagram @Pierre_Andre_Evans.