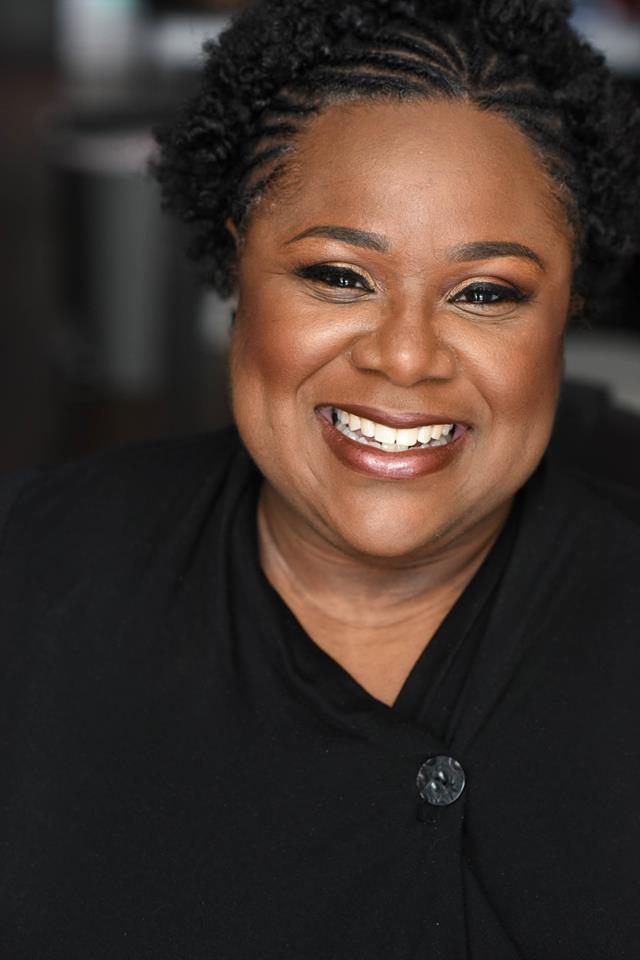 Okema "Seven" Gunn has been an educator for over 16 years in New York City and the Chicagoland area combined. She has a Bachelor degree in Psychology and Master in Secondary Education in Social Studies. Her students have won several awards for State Color Guard and National and State History Fair Competitions, where Ms. Gunn was an integral part. She has written articles for Chicago Now and N'digo Magapaper. She works as a blogger, filmmaker, and educator.
Recently, she wrote, directed, and produced a short film called, A Sisterhood of Signatures that premiered at the Black Harvest Film Festival in August of 2019. This film is making its way around the film festival circuit. Also, Ms. Gunn is in post-production of another YA short film Black Girl Vs. Ambiguous", which she co-wrote, is co-writing a feature film screenplay, and working on a novel.
GO BANG! Magazine: Why did you write "A Sisterhood of Signatures?"
Okema "Seven Gunn: I wrote A Sisterhood of Signatures because I wanted people to think about the importance of cursive and signatures. There are still children and young adults that do not know how to sign their name. I think that it's a skill that all of us should have in our toolkit. A signature is like our fingerprint, unique to each one of us. It speaks of our identity and tells a story.
GO BANG! Magazine: How did actor Cynda Williams become associated with the film, not only as an actor, but as a producer too?
Okema "Seven Gunn: I met Cynda at an industry party in 2007, then again at a "Soul Train Impact" event about 6 years ago.
From there, we spoke about doing a film for/or about teens. We kept in touch, and in 2018/2019 I approached her again to be an actress in the film. She also received an associate producer credit and screenplay credit. As an educator, Cynda also appreciates the significance of handwriting and its applications within the curriculum and in the real world.
GO BANG! Magazine: How would you describe the lead character of the film?
Okema "Seven Gunn: The main character, Tiyah Owens, is loosely based on my adolescent years in middle school. Tiyah is someone that is a leader, proactive, and is very inquisitive, like most teenagers. She wants to know about her family heritage and challenges her inner circle to be progressive and critical thinking as well.
GO BANG! Magazine: How did you discover the young actor, Maya Hooks, and why did you select her as the lead?
Okema "Seven Gunn: Maya Hooks was recommended by Second City acting instructor Harold Dennis. I asked her to audition and do a cursive writing sample. She reminded me of how I was at that age. If you look at pictures of me in elementary school and you look at some of Maya's elementary pictures; they are very similar. She studied her lines very well and did a great audition (taking great direction)!
GO BANG! Magazine: You are a Blogger, Film Critic, Educator, Screenwriter, Writer, Producer, Director, and Entrepreneur. Of those talents, which one do you love the best, and why?
Okema "Seven Gunn: I think I like screenwriting/writing the best because although my life is great, I can be somebody else and create characters that have their own world. It's also about development of self for me and pushing my boundaries of creativity. Character development and world building are essential to creating great stories and I want to evolve as an artist in screenwriting first, and then build as a director, producer, etc. Education and Film criticism have definitely helped sharpen my skills as a content creator.
GO BANG! Magazine: As a screenwriter, what type of films are you interested in making?
Okema "Seven Gunn: Right now, I'm focused on Middle School/YA content. I like sci-fi and drama. But I also love a good western. So we'll see how this journey goes.
GO BANG! Magazine: What is the mission of your company 7 Gunn Media?
Okema "Seven Gunn: 7 Gunn Media is a visionary company that provides innovative and extraordinary multimedia services, which inspires people to pursue their dreams. Consultations include article writing, blogging, vlogging, press kits, screenwriting, directing, and producing.
GO BANG! Magazine: Imagine this…if you had the opportunity to write your own blockbuster movie. You could choose the Producer, Director and Actors of your choice. What would your movie be about, who would you choose to be involved and why?
Okema "Seven Gunn: I have several indie projects waiting for development that could also be blockbuster movies. But I can't really divulge at the moment. I would love to work with (in no particular order) Spike Lee, Brad Pitt, Leonardo DiCaprio, Barry Jenkins, Deborah Riley Draper, Blair Underwood, Jamie Foxx, Denzel Washington, Viola Davis, Angela Bassett, Kasi Lemmons, Dee Rees, Wood Harris, Larenz Tate, Queen Latifah, B. Monet, Eric Dean Seaton, and Deon Taylor.
GO BANG! Magazine: Who inspires or motivates you?
Okema "Seven Gunn: I have a small tribe of family and friends that have really helped me. I've gained some and lost some…But the motivation comes from me and from God. If you don't want it for yourself, it won't happen! You have to be hungry and relentless. There will be obstacles and storms, but you have to push through them. It took me a long time to get to where I am…..and to change my thinking.
GO BANG! Magazine: In conclusion, the COVID-19 pandemic has caught the world off guard. How are you dealing with it?
Okema "Seven Gunn: After school ended, I took a vacation and did nothing. I needed the break after my Chicago screening. Now, I am taking online classes to improve some skills, working on self-publishing, film project development, and maybe some film reviews. This is a great time to re-invent yourself and get busy on the things that you have put on the back burner or have pushed aside (ie like getting finances in order, re-assessing goals, and working on health and mental wellness).
Pierre A. Evans is a freelance writer of Entertainment, Music, Art, Culture, Fashion and Current Events, and previously for SoulTrain.com, NDigo.com, ChicagoDefender.com, EmpireRadioMagazine.com, and UrbanMuseMag.com, an author, singer/songwriter, actor, model, poet, dancer, and DJ. He is also the Owner of Pinnacle Entertainment Productions and the Owner/Publisher of GO BANG! Magazine. Follow him on Facebook @Pierre Andre Evans, Twitter @Playerre, and on Instagram @Pierre_Andre_Evans.