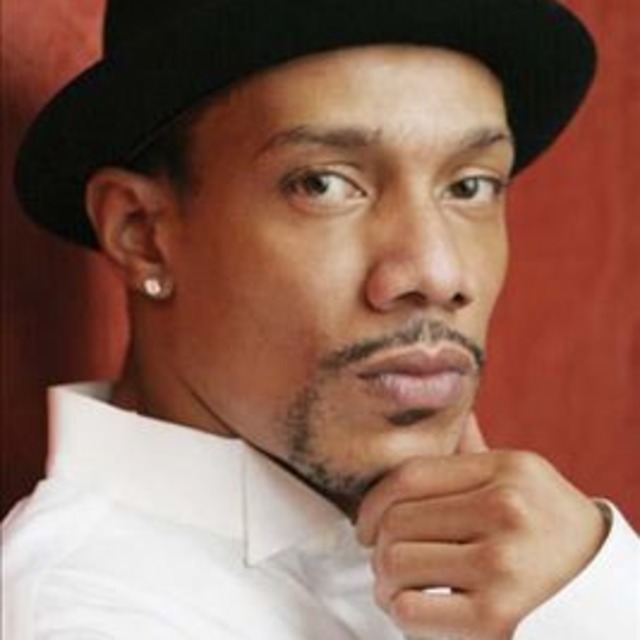 Gene Hunt is truly one of Chicago's pioneers in the House music industry since the early 80s. He has been one of the top jocks moving and educating crowds and music lovers for the past 25 years of his career. Playing at the hottest venues around the world, such as The Music Box, Medusas, Green Dolphin, Smart Bar, Metro, the Mid, XOXO – UK, Hectors Lounge – Scotland, Dimensions Festival – Croatia, Field Maneuvers – Oxford UK, 212 – Leeds, and many more. This legend has worked with some of the heaviest hitters in the game, such as Ron Hardy, Frankie Knuckles, Farley Jack Master Funk, and Kenny Dope of M.A.W. Gene's first EP in 1987, Living In The Land, was released on an old classic label where Chicago House music was exposed, called Traxx. He then moved on to several UK labels such as Djax, Hybrid, Mc Projects, Step 2 House, Svek and Rush Hour, where he made his mark abroad. Mr. Hunt has released his albums In Sound on Little Angel Recording – Harley & Muscle, and Seasoned on Unified Records. He's recently joined the Aria team for Roland, sat on a panel and was interviewed for his opinion on their Pro-Audio Studio Gear for Music Production products.
Gene has appeared as headliner at many festivals such as Outside Lands, Glastonbury, Firefly, and Coachella in the Heineken Dome and performed at Chicago's own Summer Dance, downtown. Nominated in 2016 and 2 times back to back winner of the NBC Chicago Music Award, Gene was listed as number one in 2011 for top dance album in the United Kingdom, with his Dance Track Volume One album. He's performed at Boiler Room London and Boiler Room Chicago. He won the Global Mix Award, and performed at the Congress Theater, where he was interviewed for the release of the History of House Music Chicago LP, CD and DVD. Gene also has a custom line of headphones designed by his very self for some of the top house & hip hop legends in the industry. He was also the apprentice of the late legendary Ron Hardy of US Studio!
On any given night in Chicago, it's more likely than not that Gene Hunt is somewhere, crouched over the decks and working his magic. One of the true representatives of Chicago House music, Gene is one of the top artists to emerge from the city, with a career spanning back to the initial wave in the early 1980s. As a teenager, he played at many of the key touchstones of the first generation of House music spots including the Warehouse, The Playground and The Music Box. He's been best known in the last few years for a series of tracks made then with the legendary Ron Hardy.
As a producer, Gene Hunt's first EP was Living in a Land, released on Chicago's Trax Records and co-produced and shepherded by Armando Gallop. From an early age, Gene imprinted his stamp on his musical style with an alteration between soulful, vocal recordings and harder, rough "techy" tracks. (And sometimes both in the same release – see, for instance, "Twilight People" featuring Robert Owens on vocals). By 1999 he had more than enough releases on his belt for a Greatest Hits" double LP (Gene Hunt Classics, Dust Traxx).
In the years following, Gene Hunt released some of his best records on labels including Dope Wax, Track Mode, Got Soul and Unified, and delivered a tour de force in 2011 when noted Dutch label Rush Hour released Gene Hunt Presents Chicago Dance Tracks, a collection of some 16 unreleased records from the likes of Larry Heard & Marshall Jefferson, Steve "Silk" Hurley, Farley Jackmaster Funk, Lil Louis and Ron Hardy. As a follow up, in early 2012 Gene released an original two track EP, May The Funk Be With You, also on Rush Hour, with a remix from Theo Parrish.
Go Bang Magazine: As a resident of Chicago, the home of House Music, you are recognized as one of the pioneers. What influence, if any, do you feel you have brought to House music and how has House music influenced you?
Gene Hunt: I fell in love with house music the first time I heard it, but my mom and grandma told me I would not leave the house without taking records with me, so I guess it was in my blood from the start.
Go Bang Magazine: You've had the opportunity to travel around the world, in the name of House. How would you describe House's acceptance in other countries, in comparison to here in the States?
Gene Hunt: Honestly, to me it has the same impact. That's how strong the sound is. In general, they embrace it all over and they appreciate your talent in a major way.
Go Bang Magazine: Over the years, you morphed from being only a DJ. You've accomplished great success as an artist and producer. You've worked with many icons in the House music industry as well, including Ron Hardy, Frankie Knuckles, Farley Jack Master Funk, and Kenny Dope of M.A.W. What was it like to work with EACH one of those individuals?
Gene Hunt: There is nothing in the world greater than working with people that you've always admired and respected, and to find out that they feel the same way as you do, is an amazing feeling for sure!
Go Bang Magazine: After working with such high ranking DJs over the years, are there any DJs that you would love to work with now?
Gene Hunt: Of course! Louie Vega, Joe Clausell, Mark de Clive-Lowe, Terry Hunter, and Ron Trent.
Go Bang Magazine: Over the years, you've morphed from being only a DJ. You've accomplished great success as a recording artist, remixer, and producer. You've had great success and was even nominated in 2016, and won two years in a row, the NBC Chicago Music Award. Are you currently working on any new music?
Gene Hunt: Yes, I'm working on two albums, I won back to back awards, and I just won another in 2018.
Go Bang Magazine: You've traveled the world, but you're still down to earth, humble and a considerate person. When others in the entertainment industry reach the level of success that you have, some of them go "Hollywood" and become arrogant and cold-hearted. You seem to have not gone down that path. How have you maintained your level-headedness and why is that important to you?
Gene Hunt: Being humble, it's not that serious. Ego blocks your true nature of talent and there are some "Hollywoods" out there, but I don't believe in that concept. Not to mention, it shows weakness, and they hide behind that. I'm not going to mention anyone, (lol) but you get my drift.
Go Bang Magazine: In addition to being a creative, you are a business man. Your single-ear custom DJ headphone, G Stick, has really taken off. What inspired you to design that unique headphone?
Gene Hunt: Being unique has it perks. The G Stick was something that took time to develop. Once I found my comfort zone, I just started to create. Hopefully, I can get with a major (manufacturer) and get them mass produced. (You) never know. But I do know this, that without goals and dreams… If it happens cool, if not cool. At least you tried and you didn't quit!
Go Bang Magazine: Would you agree that House music has been commercially embraced in other countries, and not so much here in the USA? Why do you think that is?
Gene Hunt: Hmmmm, (it's a) totally different vibe. They respect you more abroad. They embrace your more. Don't get me wrong, they show love in the States as well, but over there you feel the vibe across the pond for sure!
Go Bang Magazine: Are you currently working on any new projects or would you like to mention anything that you'd like our readers to check out?
Gene Hunt: Go to my site mrgenehunt.com. I'm still working on uploading things to buy, but it should be fun to venture (on the site) once it is complete. Also be on the look out for these two albums, Daddy 's Tool Box and Renaissance.
Go Bang Magazine: In conclusion, the COVID-19 pandemic has caught the world off guard. How are you dealing with it?
Gene Hunt: Coronavirus has put a damper in everything around us. This pandemic has totally saddened our entire planet, so we have to learn how to adjust to this world order that is being put in front of us. (We must) continue to find ways to adjust and get thought this trying time we are facing.
Pierre A. Evans is a freelance writer of Entertainment, Music, Art, Culture, Fashion and Current Events, and previously for SoulTrain.com, NDigo.com, ChicagoDefender.com, EmpireRadioMagazine.com, and UrbanMuseMag.com, an author, singer/songwriter, actor, model, poet, dancer, and DJ. He is also the owner of Pinnacle Entertainment Productions. Follow him on Facebook, Twitter, and on Instagram