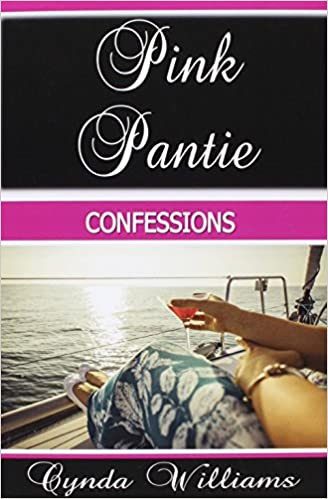 Pink Pantie Confessions is an intimate anthology from the creative mind of actor/singer Cynda Williams detailing the struggles, insights, and triumphs of her life and career including perspectives from her inner circle of friends. This inspiring account of Hollywood, life, and love includes the reader as a confidant and friend to encourage, uplift, and commiserate by sharing life lessons as a journey and road map to a better version of self.
Available on AMAZON:
GO BANG! Magazine: Everyone knows you as an actor and singer. When did you know that you wanted to be an author?
Cynda Williams: I have been reading books for as long as I've been able. I've always known that I wanted to write fiction and non-fiction books. Books were my best friends growing up. I wanted to create worlds with words for others. The acting, singing, mothering, etc. has taken up much of my life. Now that I'm older and less busy I can write.
GO BANG! Magazine: How did you know you were ready to write a book?
Cynda Williams: I decided to take a hiatus from my career in 2009 to be a stay at home mom. My family moved back to IL so my daughter, Sophia, could grow up around her extended family. I was fortunate that Sophia's dad was working to support us all at that time, so I was able to sit down (while Sophia was in school and after she went to bed) and write. I had been writing in journals since childhood so I had a lot of material to pull from for a blog. That blog was the rehearsal for the book that would come.
GO BANG! Magazine: What inspired you to write Pink Pantie Confessions?

Cynda Williams: Pink Pantie Confessions was an idea that had been percolating for a long while. For years friends and family encouraged me to share my stories. I have had a very full life and they believed my story might inspire. I came up with an idea for a brand on my 40th birthday. I first wrote the screenplay loosely based on my life. I am still working to produce this film. The memoir/blog was the next step, and finally the book.
GO BANG! Magazine: What prompted you to title the book Pink Pantie Confessions?
Cynda Williams: The title Pink Pantie Confessions came from my 40th birthday celebration. My closest friends and I enjoyed appetizers and Pink Panties (pink lemonade and vodka) on a friend's yacht while we discussed very deep and personal stories. We naturally were circled up while we shared, and after about an hour of "confessions" we broke our conversation with silence. I remember saying, "Pink Pantie Confessions!" My girl said, "That's a movie and a book!" I was determined to do it and have been working on it ever since.
GO BANG! Magazine: What message are you trying to get across with this book?
Cynda Williams: My primary message in Pink Pantie Confessions the Book is that we experience many challenges and joyful times in our lives and it is important that we share those experiences with anyone, even if that someone is a journal. When we vent, we heal.
GO BANG! Magazine: Have you written any other books? If so, what are their titles?
Cynda Williams: I have not published any more books, though I have written quite a bit. More is in the works.
GO BANG! Magazine: In conclusion, the COVID-19 pandemic has caught the world off-guard. How are you dealing with it?
Cynda Williams: While experiencing the challenges of COVID-19, I am staying positive by remaining creative, keeping physical, and in meditation and prayer. Our world had gone through many times of darkness and survived. There are always lessons in changes of paradigm. The question is do you succumb to the darkness or do you continue to thrive and be grateful for your continued blessings? I choose the latter.
You can follow Cynda on her Facebook page: Cynda Williams Official Fan Page, and personal pages: Cynda Will and Cynda Williams, IG is Cynda Will, Twitter @cyndacindy
Pierre A. Evans is a freelance writer of Entertainment, Music, Art, Culture, Fashion and Current Events, and previously for SoulTrain.com, NDigo.com, ChicagoDefender.com, EmpireRadioMagazine.com, and UrbanMuseMag.com, an author, singer/songwriter, actor, model, poet, dancer, and DJ. He is also the owner of Pinnacle Entertainment Productions. Follow him on Facebook, Twitter, and on Instagram.