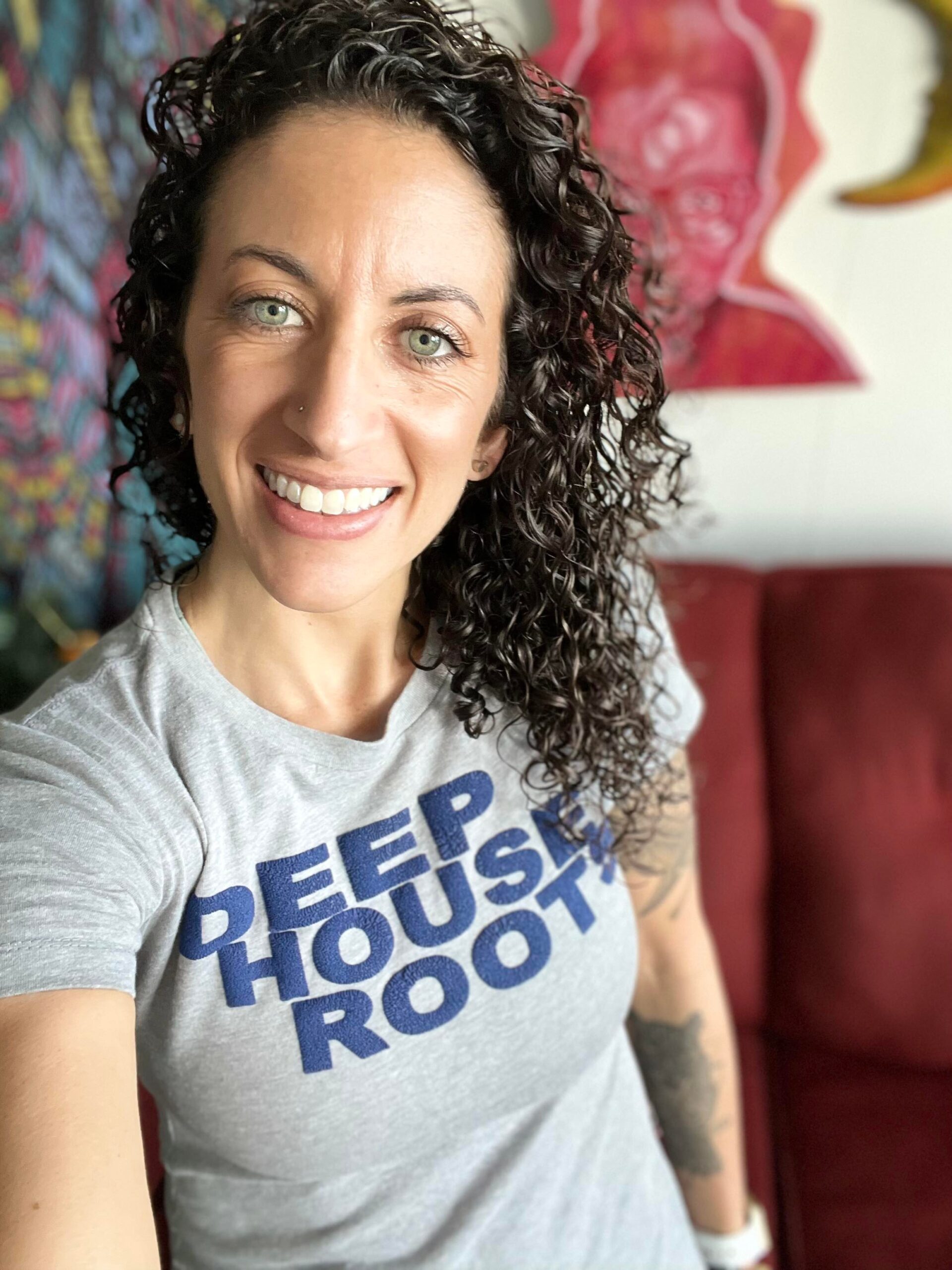 Photo credit courtesy of: Tonya Howell
Tonya Howell has been part of the dance music scene since she moved to Chicago in 1996. Back then she followed her favorite DJs from underground rave parties to the late-night clubs of the late 90s and early 2000s and found herself dancing til the sun came up at places like Rednofive, Red Dog, Smart Bar. Tonya fell in love with Deep House and can still dance all night with the right DJ and selection of songs, a booming sound system, and of course, a little room to move. She creates an energy on the dance floor that can get the party started or allow for time to heal and release. Dance has become a kind of therapy for Tonya. It brings her pure joy and happiness – whether she's dancing all day long at West Fest, the Silver Room Block Party, or Brunchlox or getting out after a long day at work. Tonya is not short on energy to dance and has been told it is a bit contagious – which is what sparked her nickname, Tee Boogie. She brings the boogie everywhere she goes!
Tee Boogie and Abantu Price

Photo courtesy of: Victor Price
Tonya is also a mother of two, an educator, and a nonprofit leader. She is currently the Executive Director of Intonation Music, bringing the joy and power of music to young folks on the southside of Chicago. Intonation serves 3rd through 12th grade students in the Greater Bronzeville community and gives them a space to share their voice and explore their many talents through the formation of live bands and through digital music production. She's passionate about what she does and loves to center music in both her personal and professional lives.

Tonya Howell and House music go hand-in-hand and that will likely never change. It gives her life and purpose, and she shows up again and again to give back to the house music community by spreading positive energy and love. Tonya says, "Chicago is House Music, and House Music is love."


Manifest magic in all you do! 💫✨

GO BANG! Magazine: Where were you born and raised?

Tonya Howell: I was born in Miami, FL but was raised in my parents' hometown of Englewood, NJ and in a small town near Dayton, OH then right outside of Philly then right outside of Detroit and then eventually landed in Oak Park, IL and Chicago. I moved a lot as a kid but found my home in Chicago!

GO BANG! Magazine: How and when did you get introduced to the House community?

Tonya Howell: After moving to Oak Park during my senior year of high school in 1996, I met some friends who invited me to a rave party. I had no idea what I was getting into, but I was eager to get out and hear some music after moving away from the Detroit Punk and Ska scene. As soon as I walked into the enormous warehouse space with hundreds of people and purple and blue and orange lights and banging bass, I immediately fell in love. From that point on, I found a rave party every single weekend and convinced my parents (who were feeling guilty about the move) to let me stay out without a curfew. The parties started at 11pm and I always danced 'til at least noon the next day – rarely leaving the dance floor, allowing the sounds and vibrations from the speakers to fuel me all night long and into the next day.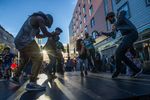 Photo courtesy of: Marc Monoghan
GO BANG! Magazine: What is it about House that attracts you to it?

Tonya Howell: I feel at home with House Music. House is a feeling that moves through my entire body and does not allow me to sit still. I dance to House when I'm happy, when I'm sad, when I'm stressed and need a release, when I need to heal. I've met so many amazing people on the dance floor, and we understand each other deeply through experiencing the music and the energy in a shared space and vibe.

GO BANG! Magazine: As a House dancer, how would you describe your dance style and the feeling that House music gives you?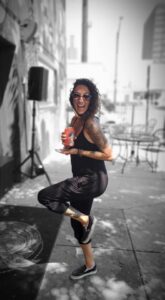 Photo courtesy of: Yvette Magallon
Tonya Howell: My style of dance is uniquely me and flows with the various styles of House music. I can bounce, I can jack, I can move my feet or swing my hips depending on who is playing and which songs and beats they have chosen. But mostly, I am a SOLO house music dancer. I don't need a dance partner and I prefer to move around the party spreading positive vibes without having to lead or follow anyone else. When I dance I feel free, I feel pure joy, and I feel energized. I can dance all day or all night when the bass is bumping and the song selection speaks to me.

GO BANG! Magazine: Who are some of your favorite House DJs?

Tonya Howell: My all-time favorite House Music DJs who I followed from the rave scene to the clubs to the underground parties and who still keep me on the dance floor today are Jevon Jackson and Diz. I always loved dancing to Gene Farris, Glenn Underground, Frique, Mark Farina, Derrick Carter, Gene Hunt, Paul Johnson, and the list goes on. I also find myself moving to the sounds of DJ Lady D, Duane Powell, Julius the Mad Thinker, Osunlade, and many others. I know I am leaving out some favorites because we are absolutely spoiled in Chicago with so many amazing DJs, so many dance floors, and house music events happening literally every single night of the week.

GO BANG! Magazine: In addition to be a lover of House, you are also an educator and a nonprofit leader in the community. Please describe to our readers your commitment to the youth as the Executive Director of Intonation Music.

Tonya Howell: One of the most important aspects of House Music is that it was born out of pure creativity, innovation, and breaking barriers. House explored new sounds and combined music-making tools in unique ways. House spoke to and included folks who maybe didn't always fit into the mainstream. The underground became home to many, including myself. My work at Intonation Music allows me to support young people on the southside of Chicago to explore their unique sound, uncover their many talents, and make music in innovative ways. In order to do that, the students first learn the skill of playing instruments and forming a live band. This way they have the foundation that allows them to create and innovate in exciting ways. Our students at Intonation inspire me when they learn a new, challenging skill or when they write their own songs. We provide access to high-quality music instruction and instruments in communities that were stripped of arts programming. We know our students are incredibly talented and deserve the best when it comes to arts education. I feel honored to participate in this important work and lucky that music is at the heart of it.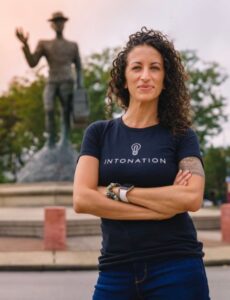 Photo courtesy of: Obi Soulstar
GO BANG! Magazine: How do you tie music into your professional career, working with the students?

Tonya Howell: I started teaching in Chicago in 2001 and I have always shared my love of House with my students and fellow teachers. We would have dance breaks in the middle of the day, and I would share my favorite songs and mixes with them. This was a great way to let my students into my world and make meaningful connections through music and dance. Now as the Executive Director of a music education nonprofit, I continue to share my love for House with my organization, with the community, and with the students we serve. I have added House Music to start and end our community events and our larger fundraising events as well. The music brings people together and often gets people of all ages up and moving. My passion for youth development, engagement in my community, and my love for House Music are all at the center of my life, both personally and professionally.

GO BANG! Magazine: How has House, the music and the community, changed your life?

Tonya Howell: House gives me life and has been the one constant for me since my first party in '96. I've earned 3 degrees, been married and divorced, raised 2 amazing children, seen relationships come and go, moved throughout the city, traveled across the globe, and House Music has been present and an important part of each adventure and throughout my entire journey.

GO BANG! Magazine: In conclusion, what would you like your legacy to be?
Tonya Howell: I have heard so many times, "you are that lady who is always dancing" or " I saw you dancing at such-and-such event" or "of course, you were out dancing"! I am proud to be called a dancer and my legacy is felt by those who can vibe off of my energy and who I have energized on the dance floor. I've been called a fire starter, a spark plug. I've been told that my energy is contagious. I hope that all of that energy for dancing inspires my own children, Tzoe Skye and Zia Rey, to find their passions and to always create space for what brings them joy.
Facebook link of Tee Boogie jammin' in the car with her two children, Tzoe Skye and Zia Rey, listening to a House mix by Jevon Jackson titled "Note to Self." LINK: https://www.facebook.com/1250236231/posts/10222586846520447/

GO BANG! Magazine: Well Tee Boogie, I want to thank you for granting me this interview. I also want to inform you that you have now officially been BANGED!!! GO BANG!


You can follow Tonya on ALL social media platforms.


PLEASE LEAVE YOUR COMMENTS BELOW!!!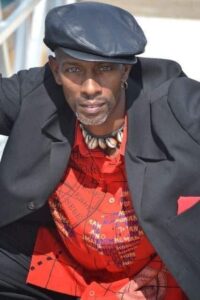 Pierre A. Evans is a freelance writer of Entertainment, Music, Art, Culture, Fashion and Current Events, and previously for SoulTrain.com, NDigo.com, ChicagoDefender.com, EmpireRadioMagazine.com, and UrbanMuseMag.com, an author, singer/songwriter, actor, model, poet, dancer, and DJ. He is also the Owner of Pinnacle Entertainment Productions and the Owner/Publisher of GO BANG! Magazine. Follow him on Facebook @Pierre Andre Evans, Twitter @Playerre, and on Instagram @Pierre_Andre_Evans.