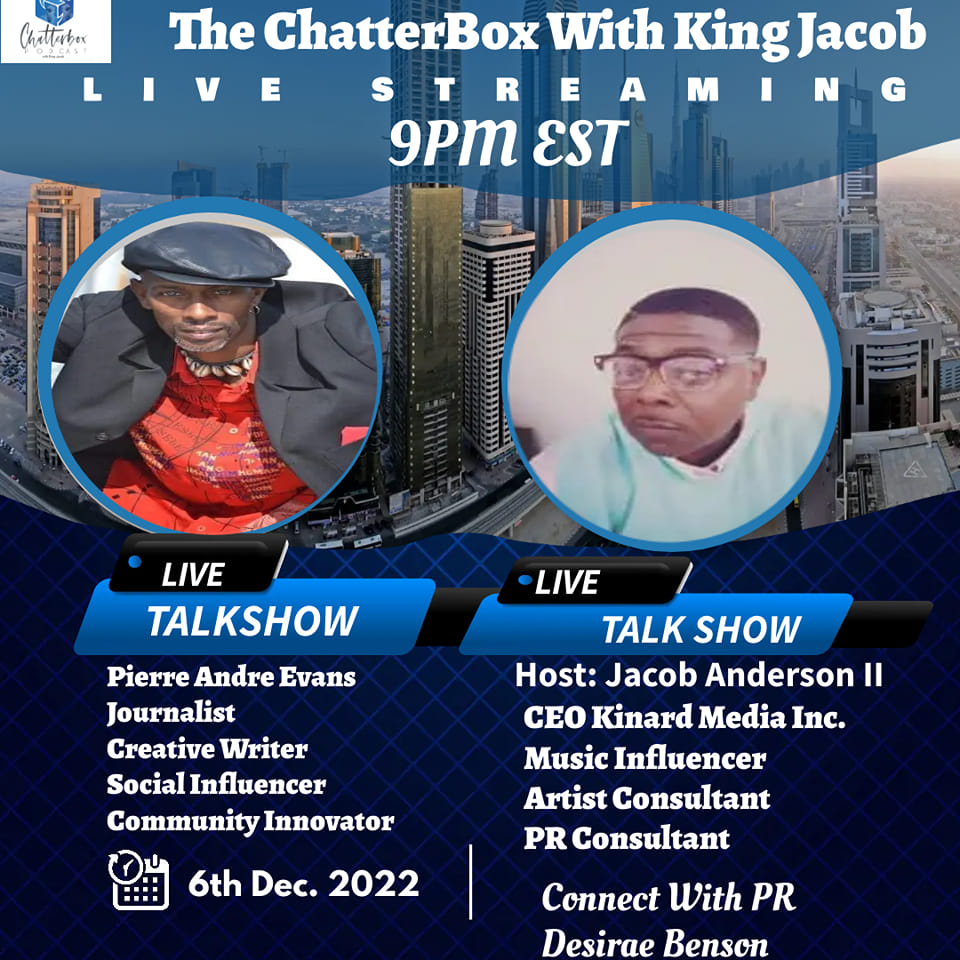 Photo courtesy of Jacob Anderson II

#TheChatterboxWithKingJacob
#DesiraeLBensonPR
#PierreAEvans
#InsideTheMindsOfEntertainers
#GoBangMagazine

Greeting friends and family!
Please join me this evening, Tuesday 12/6/22 @ 8pm cst, as I am interviewed on the "The Chatter Box With King Jacob."
FACEBOOK LIVE or
YOUTUBE LINK: https://www.youtube.com/watch?v=fOGJOo_8byk

Please join us tonight and SHARE this link with everyone that you know.
THANK YOU FOR YOUR PAST, PRESENT AND FUTURE SUPPORT!!!

Welcome to The Chatter Box With King Jacob
Live Tonight at 8pm cst / 9PM EST 🎬🎬🎬🎬🌎🌎🌎🌎
Special Invited Guest
Pierre Andre Evans
Chicago Illinois
Journalist
Publisher
Author
DJ/Dancer
Community Innovator/ Social Influencer

About Mr. Evans
Publisher, Journalist, Author, DJ, Dancer

Pierre Andre' Evans has taken the publishing, literary and entertainment industries by storm. As a former writer/journalist for the iconic Soul Train brand, the historic Chicago Defender newspaper, and the ground-breaking N'Digo Magapaper, Evans has earned the right to emerge as the owner and publisher of his own innovative publication, GO BANG! Magazine.

GO BANG! Magazine, https://gobangmagazine.com/, founded in April 2020 during the start of the Covid-19 pandemic, is written, edited, and published by Pierre Andre' Evans. It is internationally known as the "go to" informational, educational and entertainment resource, providing readers with in-depth reporting on ground-breaking people, places, and events, which are having positive impacts on the world.

A proud, active member of the National Association of Black Journalists (NABJ) and its' Chicago chapter (NABJCC), Evans is a sought-after freelance writer who contributes entertainment, music, theater, film, art, culture, fashion, dance, and current event write-ups in countless prominent publications throughout the world. One of his most momentous interviews was with Eric Monte, the creator of such significant television shows as Good Times, The Jefferson's, What's Happening, and the coming-of-age comedy-drama movie Cooley High.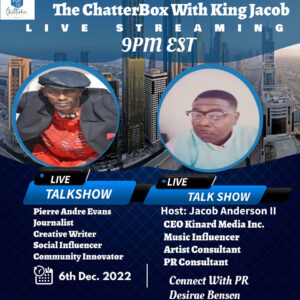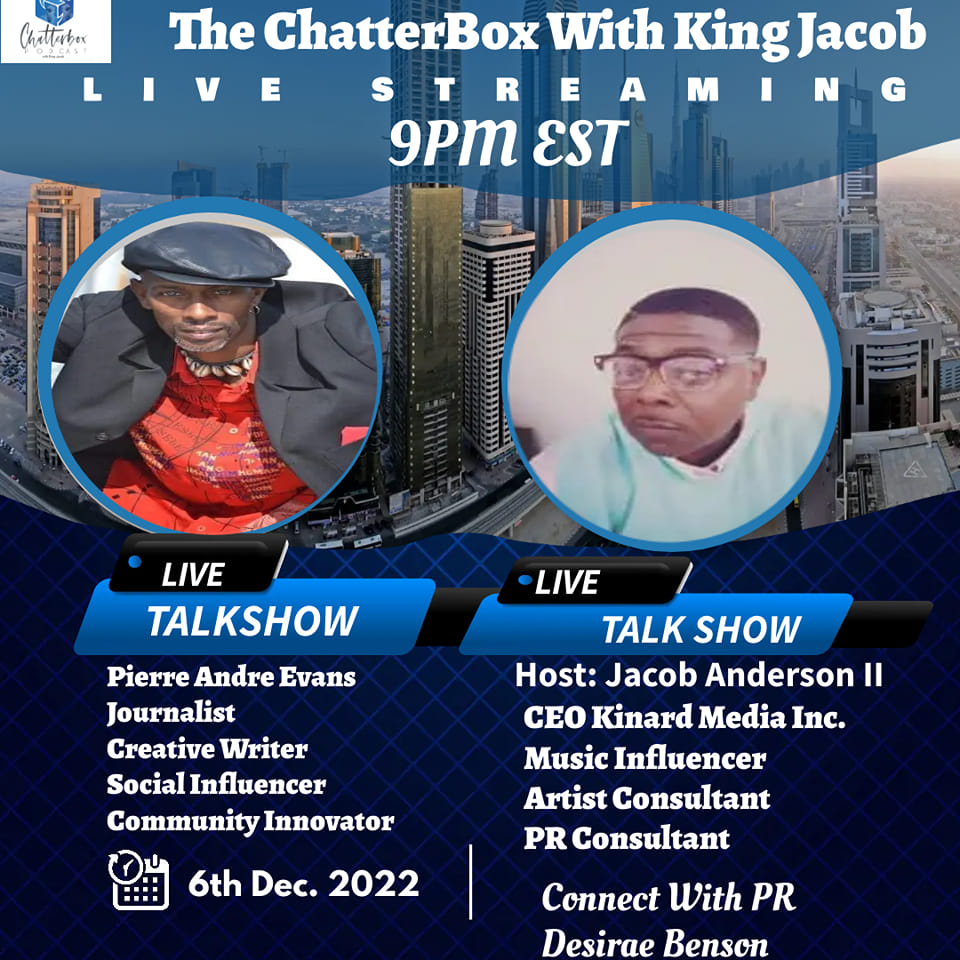 Pierre's writing prowess does not end with publishing magazines, he is also an accomplished author. Inside The Minds of Entertainers, self-published in April 2018 and available on Amazon, is a well-received, thought-provoking collection of interviews with 22 well-known, and not-so-well-known celebrities.
LINK: https://www.amazon.com/Inside-Mind-Entertainers-Book-ebook/dp/B07JGDT18X/ref=sr_1_1?crid=2R5MTRB1H2KF2&keywords=inside+the+minds+of+entertainers+-+pierre+andre+evans&qid=1670344261&sprefix=inside+the+minds+of+entertainers+-+pierre+and%2Caps%2C1417&sr=8-1

When each were asked 10 intriguing philosophical, spiritual, and political questions, their responses reveal an insightful look into their psyche. It exposes a side to them that you never knew existed. One of the most notable celebrity participants in the book was the late Cuba Gooding, Sr., who earned the book's dedication. His interview took place three weeks prior to his life's transition and may arguably be one of his last interviews given.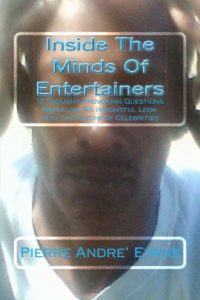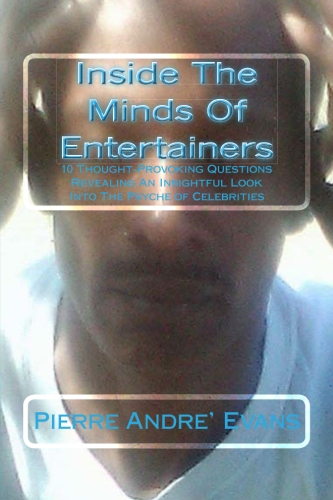 His responses to the questions about his purpose in life and the possibility of life after death, are haunting, knowing he passed on three weeks later. Inside The Minds of Entertainers has received great critical reviews and is a highly celebrated book.

As an entertainer, Pierre is a former actor/model, appearing in various roles in five of Hollywood's biggest blockbusters, including Home Alone II, Richie Rich, The Negotiator, Never Been Kissed and Road to Perdition. He has also graced fashion runways wearing the accoutrements of various fashion designers and has been the subject of numerous photo shoots.

As a DJ under his company Pinnacle Entertainment Productions, DJ Playerre, as he is known in the House music community, has the stellar reputation as the DJ that "gets you up and leaves you dead on the dancefloor!" That is one helluva calling card. He is also known as the one and only Andre' Pierre "The Dancing Machine," a prolific hired club dancer that is known to inspire and promote joyful dancing at venues and events.

Pierre Andre' Evans the brand, embodies quality, integrity, dependability, and creativity. When you partake in the world of Pierre Andre' Evans, whether it is a special event, an entertainment piece, or literary media, you can expect an unparalleled level of gratification and pure bliss, that only Pierre Andre' Evans can provide

Watch Live TONIGHT AT 8PM CST / 9PM EST
https://www.facebook.com/kingjacobspeaks?mibextid=ZbWKwL
Watch Live
https://youtube.com/@Kinard378
Please join us tonight and SHARE this link with everyone that you know.
THANK YOU FOR YOUR PAST, PRESENT AND FUTURE SUPPORT!!!