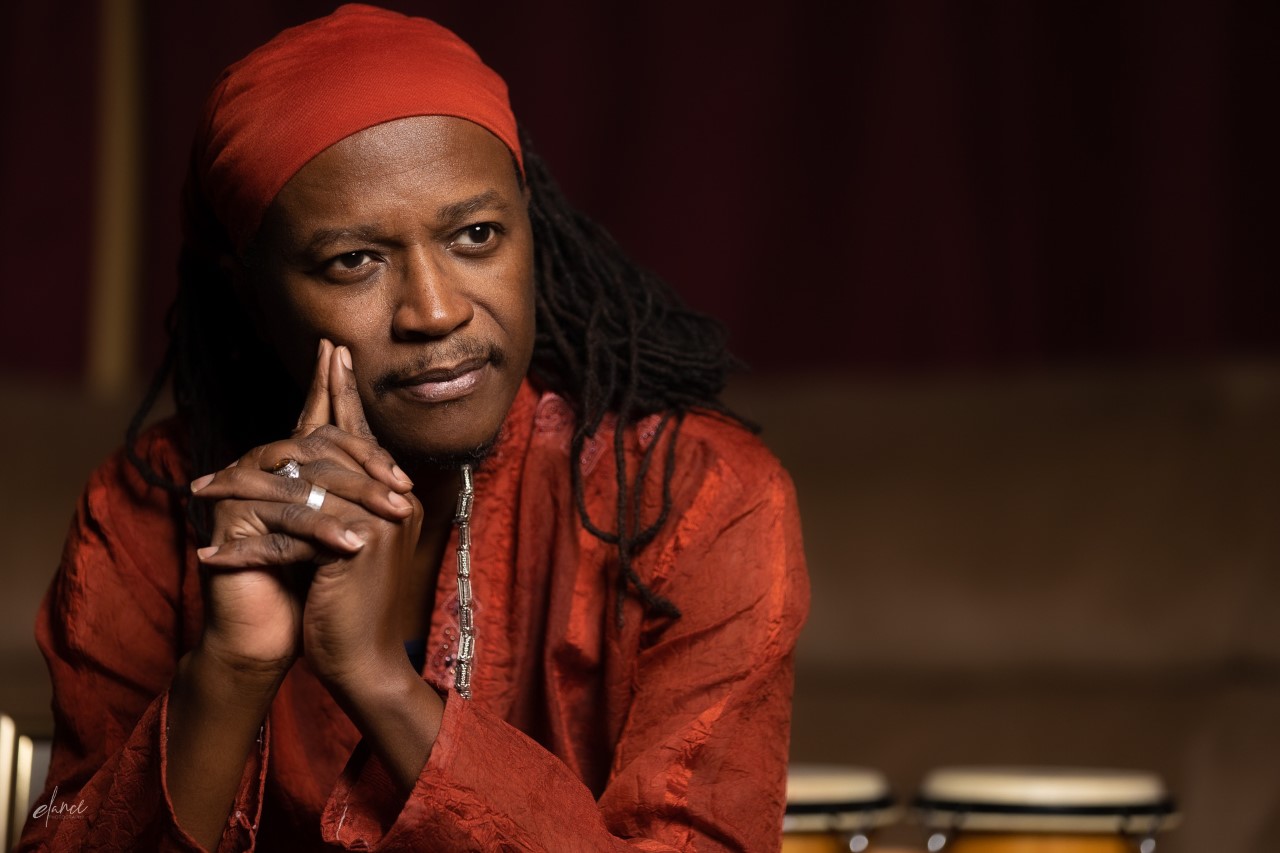 All Photo Credits: Eric Williams

Born and raised in Chicago through two Belizean parents, Steve's musical journey started at birth through osmosis. His journey marks are with vinyl, instruments, and action. His humble musical beginnings included guitar and piano lessons, as well as choirs until the Hot Mix 5 and Prince came into his life. Striving to do both, produce & DJ, he started his professional DJ career spinning in Army base clubs on and off post while serving. He also played guitar, bass, keys, and drums in many bands during his military career until he came back to Chicago.

In the fall of 1993, Steve landed a mix show jock position on Chicago's #1 station, WGCI. By mixing smooth blends of House, Old School, Hip Hop, R&B and Reggae, Steve quickly became a household name. Since then, he has gone on to mixing for syndicated powerhouse SuperRadio, Tom Joyner, Doug Banks, doing production and remixes for Steve 'Silk' Hurley, Joe Smooth, DJ Kool, Janet Jackson, Erick Sermon, Tyrese, George Clinton, and Faith Evans.

During this time, he continued honing his craft producing which led to the meeting of Michele and Jaman Laws (son and daughter of Ronnie Laws). The trio produced "Brio As In Rio", a jazzy-funky grown-up dance album. Through this piece and others, he started his record label, MMP Records, through another Chicago DJ Raphael, by selling his instrumental downtempo R&B tracks on CD for local dancers. Since then, he has produced U.K. soul siren Julie Dexter's full-length album, "New Again" on Ketch-A-Vibe Records, released the "Bop Padow" EP on Unified Records, "Happy Place" EP on House4Life Records and the Julie Dexter "Make You Dance" EP with Vic Lavender's Sophisticado Records.

It wasn't until he released "Tribe Deep" on Void Digital Music, it was suggested that being a label instead of a DJ/producer/remix artist would be more lucrative. As a result, "Belizian Voodoo Priest" EP was released 2012. He has gone on to make countless releases on MMP Records, Shelf Life Music, T's Box Records (Terry Hunter), Open Bar Music (Oscar P), Catch 22 (DJ Disciple) and Miggedy Entertainment. He also is a syndicated mix show DJ through the Digimix DJs @http://www.digimixdjs.com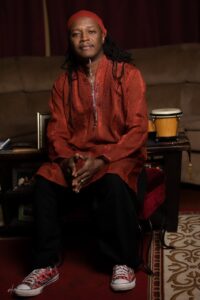 GO BANG! Magazine: Let's first start, if you don't mind, by telling our readers the origin of the name Steve Miggedy Maestro, as well as some of the other monikers you go by, including Belizian Voodoo Priest, Morttimer Snerd III, The Beat-Trayers, and Sir Sound Bender.

Steve Miggedy Maestro: I will tell you the origin of my stage name. Prior to "Miggedy", my DJ name was G.I. Jack. I was in the Army from '86 -'91 so because I played House, it made sense. Around '92, I was hired by DJ Fink to spin at the LaSalle Club. He asked me what my handle was, and I knew G.I. Jack wasn't going to fly, so I changed it to Steve Maestro on the spot. The "Miggedy" part came courtesy of Rick Party once I got on WGCI in late '93. When he used to introduce my name on Club 107.5, he would say "Steve Miggedy-Miggedy-Miggedy-Miggedy Maestro" just to throw some flavor and it stuck.
I came up Morttimer, Belizian Voodoo Priest, Sir Soundbender and The Beat-Trayers as production aliases for two reasons:

1.) I have so many styles, people not in the know will get confused. So, I wanted to put Morttimer in the Jackie House zone, Belizian Voodoo Priest for Afro, Sir Soundbender for Tech House, and The Beat-Trayers as a combo of all four. I wanted Steve to sing more. That's discipline I lack, but I'm working on it.

2) People tend to put you in a box. They assume because I excel in one area, that I won't be as good in anything else. Taking a page from the book of Prince, it put a sense of mystery about who these entities are and where are they from. Some people didn't put two and two together, until they asked. Marketing.

GO BANG! Magazine: What was your child life like, growing up in Chicago with two Belizean parents, and how has your culture been infused in you and your creativity?

Steve Miggedy Maestro: I grew up in two different worlds. Belizean in the home, African / American outside. I got made fun of because I spoke the Queen's English. Being short and dark, I was quiet until the music came on. I was born an art child. Wasn't into sports or nothin', just music and art. I went after my dad's records as a baby, scratching them with my fingers, getting my butt beat and going right back to them. My parents, uncles, aunts, and older cousins had various music from everywhere, but mostly Calypso, Reggae, Rocker's music, Funk, Jazz and Soul/R&B/Disco. My dad taught me everything he knew about music, records, and equipment. I decided that was going to be the rest of my life.

GO BANG! Magazine: Please describe how and when you discovered that you had an interest and talent in the arts, as well as when you KNEW that you wanted to pursue music professionally.

Steve Miggedy Maestro: I knew it when I came out the chute! Music was ALL I wanted to do. I also drew a lot, doing album cover art. I remember I was five years old running tunes at my grandma's family gatherings, and she put five dollars in my pocket and said, "Now you're a businessman." That stuck with me!

My parents put me in guitar lessons at seven and piano at 10. I figured out the bass and drums in high school, listening to Prince. Meanwhile, "The Hot Mix 5" came into my life and that became my obsession. Buying music and figuring out how to make my own.

GO BANG! Magazine: You are now a worldwide known producer and DJ, but you had humble beginnings. Please describe some of the pivotal points in your life, or milestones in your life, that were game changing to your life, and led up to you being who you are today.

Steve Miggedy Maestro: It's too many moments to list. But if I could pick one, it would be when I got hired at WGCI. So, up until then, I had been blending since I was 11. I was more than ready.

I remember my guy Ron Troupe told me about a contest to be the new DJ. I had been cheated out of so many contests, I wasn't going to enter. My co-workers (I used to work at Coconuts record store back in the day) were like "Naw boy, go do that! You cold!" (I used to sell mixtapes in the store). I remember I had a bogus pager my guy sold me and I couldn't figure out the voicemail. I kept getting these voicemails, but I cracked it finally. It was Elroy Smith, the Program Director, asking if I wanted a job. That call changed my life and put me on the path I sought to be on.

GO BANG! Magazine: You've worked with some of the powerhouse people in radio, including Tom Joyner, the late Doug Banks and the late and legendary Herb Kent. In the music industry, you've provided your production and remixing skills to Steve "Silk" Hurley, Joe Smooth, Janet Jackson, George Clinton, and many other notable talents. Can you please describe to our readers, what having opportunities like that have meant to you?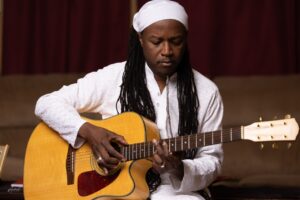 Steve Miggedy Maestro: It meant I was ready for greatness. I had been DJ'ing, a musician, producer, writer and sound engineer my whole life. It was just a matter of meeting the right people at the right time. And in truth, I had been manifesting it all since I was young. If I did talk, that's all I talked about.

GO BANG! Magazine: In addition to being a successful DJ, you are also a multi-instrumentalist and the record label owner of MMP Records. You play guitar, bass, keys, and drums. How has being a musician influenced you as a DJ and vice versa?

Steve Miggedy Maestro: It's all the same language. But, being a producer and a DJ are two different personalities. DJs have the edge of knowing what's going to make the floor move more than a producer. Being a musician, I know the keys and sounds and can make things happen, quicker than a DJ. Triple threat!

GO BANG! Magazine: How would you describe your sound and the music that you create and how would you describe your DJ'ing style?

Steve Miggedy Maestro: My sound is clean, full, and bottom-heavy…both my oth DJ'ing and production work. I like to go with acoustic sounds, but with more 2022 bass on it. It makes a difference in the speakers, with the technology they have out now.

GO BANG! Magazine: You and your wife, Lady Laronda Maestro, are a beloved couple, here in Chicago and around the world, I'm sure. Lady Laronda is well-known and admired because of several reasons, including her beauty, inside and out, her healthy transformation, and the artsy and creative makeup and decorations she adorns her face with. How did you two meet, how would you describe Lady Laronda to someone that never met her, and how do you keep the love so fresh in your relationship?

Steve Miggedy Maestro: We met during both of our club phases. But we "MET MET" December 2009 at the Smart Bar. Brother Paul Johnson (R.I.P.) had gone through his second accident, so a group of people decided to have a benefit for him there. Lady was one of the hosts. We met in the DJ booth and sparks started flying.

As far as describing her, she loves to dance, cook, host and she LOVES being with ME (LOL!)

As far as keeping it fresh, I don't know. It just does. We understand each other's madness and there's no jealousy between us as we get the same amount of attention when we're outside; both of us are secure in our entities. We also keep everyone OUT of our relationship, and we stay out of everyone else's.

GO BANG! Magazine: Who inspires you, in business, in music and in life?

Steve Miggedy Maestro: My Creator inspires everything.

GO BANG! Magazine: Being who you are and having the legendary musical history that you have, you have remained humble, down to earth, and kind. Many in the industry, at your level, have went "Hollywood", if you know what I mean. How have you managed to remain level-headed and why is that important to you?

Steve Miggedy Maestro: I already had the big head early. I lost two important relationships because of it, so that's how I humbled out. As I get older, I would see "Hollywood" come back and hinder or destroy careers, so I figured I need to be cool. Plus, NOBODY likes working with an arrogant artist. The one person you treat like dirt may be connected to the person you've been trying to get at.

GO BANG! Magazine: Is there any artist, DJ, or musical band (living or deceased) that you would LOVE to play or work with that you haven't thus far?

Steve Miggedy Maestro: Prince and Michael Jackson.

GO BANG! Magazine: Chicago is the Mecca of House music, as well as it's origins. Over the years, Chicago's southside House community has had its ups and downs, as well documented on social media. How would you describe the House community here, in comparison to other states or countries, regarding community unity, competing DJs, and radio support of House music?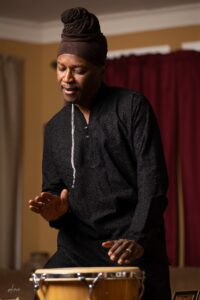 Steve Miggedy Maestro: All around the world, same song. Community and DJs. That's just how people are. The people here are big on familiar music, spots, and people. But I'm sure it's like that everywhere that there's neighborhoods, schools, labor, etc.
Radio support. Do we need it at this point? I remember when radio was king. Not so much when you got YouTube, satellite radio and sites like TIDAL.

I selfishly like it underground the way it is, new or old music. If there are joints that make it commercial, bravo to them, get the bag. But the euphoria of hitting a classic or a new hot joint is why us DJs do what we do.

GO BANG! Magazine: The future of House music is secure. There are new up and coming DJs out there, like Chicago's own J Star, and mainstream recording artists are putting their hats in the ring, like Drake and Beyonce. What is your outlook on the future of House music, as a genre and as a community, what do you think of the new up and coming DJs, and lastly, what is your opinion on Drake and Beyonce's new music, which they are categorize as House music influenced?

Steve Miggedy Maestro: I don't know about the future because were still trying to figure the past out lol! The problem is House is a culture AND a genre. There are people who still live in the culture that have not accepted House as a genre. To them, House left Chicago and became something else. That was the spilt in the 90s (Southside vs. northside). Then there are people that have went with the new sounds and did very well around the world, but it all still falls under the House umbrella.

The future of the community depends on the individuals participating in it. That's why the youth are getting more into it now. I love the young DJs, but I hold everyone to the same standards… selections and skillset.

Drake and Beyonce. The thing that makes this unique is social media. Your opinion can be instant and global. So, it's interesting to see the older folks trash it or embrace it. From a music trendsetter/label point of view, it's great for the culture because it elongates our existence.
The vibration of music needs to change because so many of our young drill stars are getting smoked in broad daylight or OD-ing. Drill is the music that is the background to those demons. There's no joy in it. House music (the genre) was made with JOY!

So, the fact that two of the biggest stars on the planet want to even go in that direction (because they personally never said it was House), I'm all for it because it brings it into the kids' consciousness who never had House in their whole life! It brings it into the conversation to people who don't know what House is. Older people had complained about House not reaching the youth; welp, here ya go! The fact that the world is TALKING about House again makes me happy.

GO BANG! Magazine: In conclusion, is there anything that you are currently working on or want to tell our international reading audience to be on the lookout for?

Steve Miggedy Maestro: Every Saturday I'm on live from the studio from 11a-1p CST at http://www.digimixdjs.com
Every 4th Monday(if you're in Chicago), I'm the resident at The Family Den, 8940 S. Stony Island in Chicago!
Check my social media because stuff is added everyday!
Facebook: https://www.facebook.com/stevemiggedy.maestro/
Mixcloud: https://www.mixcloud.com/miggedy/stream/
Bandcamp: https://stevemiggedymaestro.bandcamp.com/
Twitch: https://www.twitch.tv/mrmiggedy
YouTube:https://www.youtube.com/channel/UCEzhvy5gpVW5zhz76eRzQnw
Twitter: https://twitter.com/miggedy
InstaGram: https://www.instagram.com/miggedy123/
Tiktok: https://www.tiktok/morttimersnerdiii

GO BANG! Magazine: THANK YOU STEVE!!!!!




Pierre A. Evans is a freelance writer of Entertainment, Music, Art, Culture, Fashion and Current Events, and previously for SoulTrain.com, NDigo.com, ChicagoDefender.com, EmpireRadioMagazine.com, and UrbanMuseMag.com, an author, singer/songwriter, actor, model, poet, dancer, and DJ. He is also the Owner of Pinnacle Entertainment Productions and the Owner/Publisher of GO BANG! Magazine. Follow him on Facebook @Pierre Andre Evans, Twitter @Playerre, and on Instagram @Pierre_Andre_Evans.