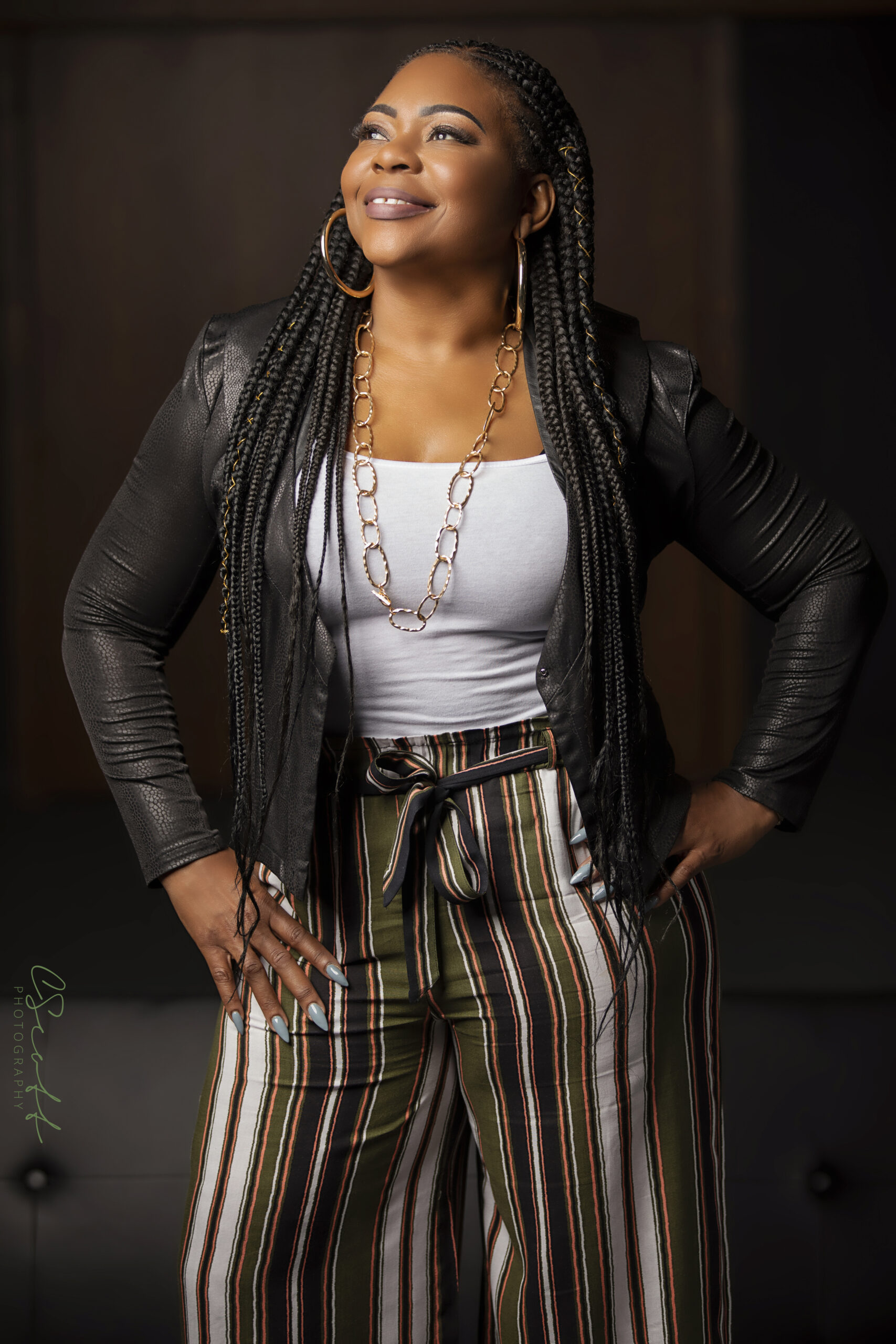 Photo credit: PRO PHOTOGRAPHY
Makeup by: Jacqueline Scott


Comedian and actress Sheree Luckett has been featured on B.E. T. Comic View, Def Comedy Jam, 106 and Park, is one of the hottest female comics on the rise. A Chicago native, Sheree is the official host of "Fallout Funny Fridays" every other Friday of the month at several different locations. Sheree grew up on the South Side of Chicago in the Englewood community and attended Robeson and Fenger Academy high schools. This is where she learned to deal with regality on an everyday basis and has always used humor as a way to deal with life's ups and downs.

Sheree is a true professional and she steers the audience to see that diversified side of comedy when she speaks on womanhood, relationships, family life and men of course. She is brutally honest, and very tactful in her "no holds" delivery. Her quick wit and energetic performance is what captures the audience and this completes the fusion of her magnetic delivery on stage.

Sheree is one of a kind and has the pleasure to work with phenomenal performers such as Monique, Chris Rock, Sheryl Underwood, Lavelle Crawford, Shawn Wayans, Rudy Ray Moore, Bruce Bruce, D.L. Hughley, Adele Givens, Ms. Laura Hayes, Thea Vidale, Joe Torrey, Earthquake and the late and great Bernie Mac, just to name a few.

Sheree Luckett currently resides in Chicago, IL and has been keeping it real for crowds across the country for over 20 years and was recently the host of "Super Silly Sunday" in Harvey, IL as well as "Clowning" in Chicago, IL from 2017-2019.

Currently, Sheree is the official host of "Fallout Funny Fridays" at the Bracket Room in Chicago, IL and will continue to spread the laughter everywhere she goes touching all she comes into contact with. Sheree Luckett is no amateur to the stage and looks forward to keeping it "Funny for Life".

GO BANG! Magazine: When did you know that you were funny?

Sheree Luckett: When all of my classmates in junior high would tell me so.

GO BANG! Magazine: How did you get started in comedy?

Sheree Luckett: I was watching "Def Comedy Jam" with some friends and family and everyone was like, "you should be on TV with those comedians for real, because you're just as funny." So one night, a friend of my brothers came over with a flyer for an "open mic night" at a local comedy club and stated I should go for it. I went and signed up to give it a try and I did very well, to my surprise, for my little five minutes of fame. I was and still am addicted to the microphone ever since. I knew the stage is where I belonged.

GO BANG! Magazine: How would you describe your style of humor?

Sheree Luckett: My humor is for everyone who loves to laugh. I steer towards relationship issues, having children, as well as things that let me relate in a more edgy sense. I'm like kicking it with your favorite homegirl, who's going to keep it real with you at all times, all the while keeping you laughing.

GO BANG! Magazine: What do you think sets you apart from other comedians?

Sheree Luckett: I am who I am unapologetically. Once you've been in my presence, I always keep you wanting more.

GO BANG! Magazine: You've done some acting as well. What is it about acting that attracts you and are you still pursuing that area of entertainment?

Sheree Luckett: Yes, I love acting! It's very fun and entertaining to both me and the audience. I've done a couple of plays and commercials. I love acting because it gives you the freedom to become someone else and experience a whole other life without completely leaving your own.

GO BANG! Magazine: What advice would you give to an aspiring comic trying to break into comedy?

Sheree Luckett: To go to as many "open mic nights" and study other comedians in order to see how they go about their presentations, delivery and how to capture the audience, as well as keep the audience's attention. Definitely learn as much as you can about the entertainment business, from the business stand point as well.

GO BANG! Magazine: How hard is it for a woman to be successful in comedy?

Sheree Luckett: I'd say it's much harder on a woman than the average male comedian. This is due to the fact that women are held to a much higher standard when it comes to speaking in general. So you know if you're speaking publicly, people tend to critique your content on a higher spectrum than men because of the whole what's "lady like" thing. Not to mention people tend to pay much closer attention to your cloths, hair and overall look. Then there's some of the promoters, but not too many, that will hire you in hopes he or she will get closer to you on a personal level.

GO BANG! Magazine: You're a business woman as well. You have branched out, doing more than just comedy. Tell or readers about Keeping It Funny Entertainment and other business ventures that you're involved with.

Sheree Luckett: Yes I am the CEO of my own company, Keeping It Funny Entertainment, where I book other professional comedians, as well as for multiple venues nationwide. I've always done more than comedy due to the fact that I've been employed by Chicago Public Schools as a SECA (Special Education Classroom Assistant) teacher for over 25 years now. I plan to extend my Comedy agency to larger heights in the near future by possibly managing other talents, including myself.

GO BANG! Magazine: What is your dream for your future?

Sheree Luckett: First is to be alive and healthy in life. I would like to branch out into producing and directing independent films, as well possibly opening my own comedy club.

GO BANG! Magazine: What are you working on now, that our readers should be on the lookout for?

Sheree Luckett: I'm writing my first play. I'm also working on a gang of material so I can have a whole new comedy set by the time this pandemic is over and we get back to in-person performances. I'm also trying to keep myself booked as much as possible. Oh, almost forgot, I still book my once a month "Fallout Funny 1st Friday" comedy show in the Chicago with other local and international comedians.

GO BANG! Magazine: The COVID-19 pandemic has caught the world off guard. How are you dealing with it?

Sheree Luckett: I'm actually dealing with it much better than I'd expect. Keeping busy with the things I mentioned prior and considering I also teach and coach high school students. I'm also working remotely from home most of the day. I'm definitely working out at least three times a week and trying to keep a proper diet, so when all this is over, I won't look like "The Good Year Blimp" (laughing).

Follow Sheree Luckett on social media:

Comedian Sheree Luckett @ Facebook.com
Sheree Luckett@ Twitter,com
Sheree Luckett @ Intagram,com

Subscribe to her YouTube channel @Funnyluck69



Pierre A. Evans is a freelance writer of Entertainment, Music, Art, Culture, Fashion and Current Events, and previously for SoulTrain.com, NDigo.com, ChicagoDefender.com, EmpireRadioMagazine.com, and UrbanMuseMag.com, an author, singer/songwriter, actor, model, poet, dancer, and DJ.