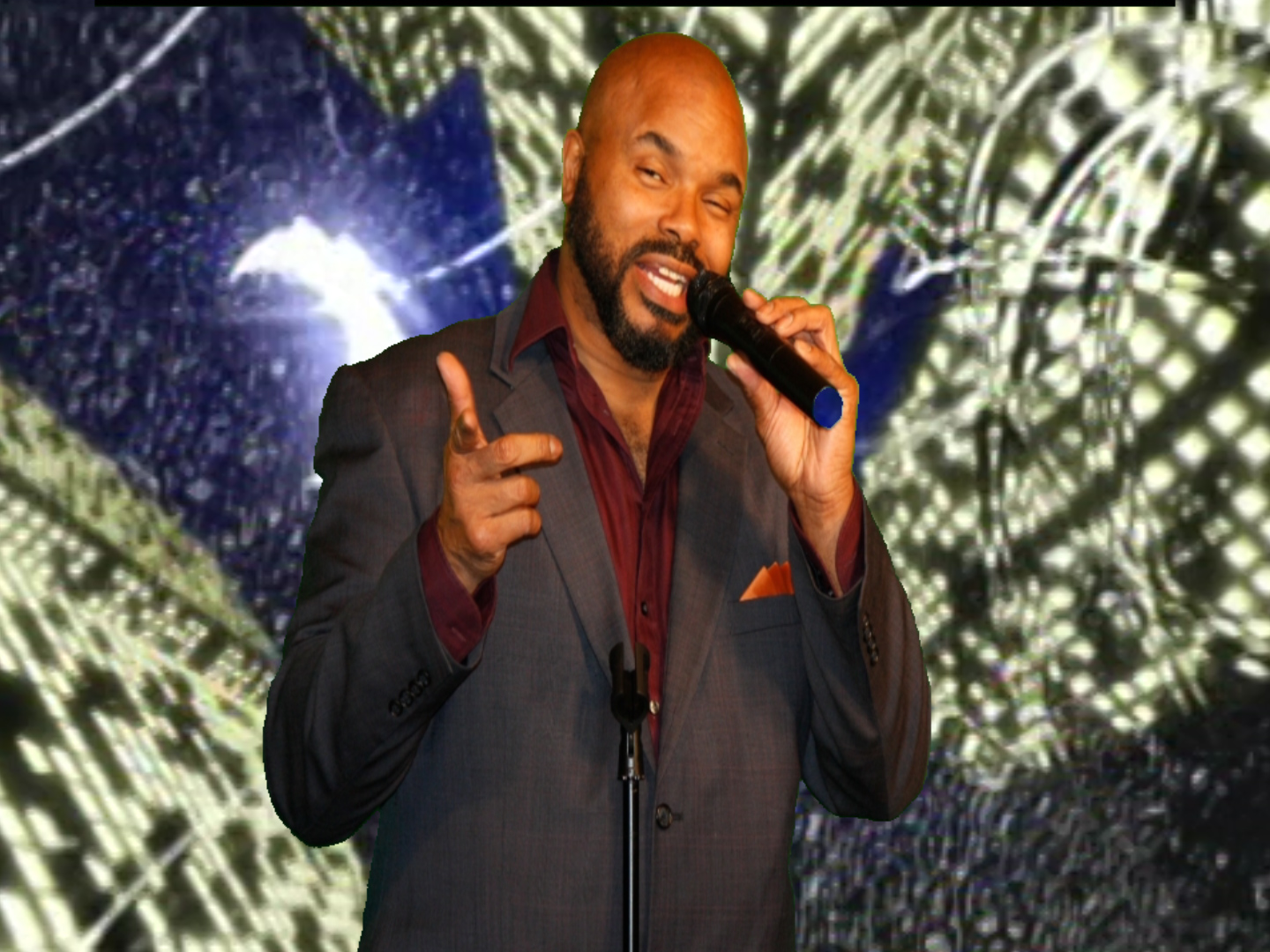 Jerome Fuller, aka Rome Anthony, was born and raised in Chicago, IL, where at an early age he became interested in the performing arts. In both grammar and high school, Rome Anthony took part in all of the school's creative arts events. Being voted the "Class Clown" of 1982, he was on his quest for comedy. As a student at Columbia College Chicago, Rome Anthony continued his search in the performing arts. In the Chicago area, if there's an open mic, you are sure to find Rome Anthony.

GO BANG! Magazine: Where did you grow up and spend your childhood?

Rome Anthony: I was born February 25, 1964, the low end of Chicago. My address was 4735 S. Indiana and my hood was known as "tobacco road." My mom kept me around the music industry, where I witnessed the battle between the Temptations and Four Tops at the Regal Theater. It was the best show ever and it opened me up for creativity. My father was killed in 1968 and we moved to 85th and Oglesby in 1974, then on to 107st 1978, where I spent the rest of my childhood.

GO BANG! Magazine: When did you know that you were funny?

Rome Anthony: I guess you can say I got started and knew I was funny all in the same day.

GO BANG! Magazine: How did you get started in comedy?

Rome Anthony: I got started in comedy when I met Bernie Mac. The year was 1989 at a cast party held at the Cotton Club. At the end of his show, Bernie Mac said "if you think your funny come on up." At this time in my life, I was a serious actor (silly and disruptive in rehearsal) but still an actor. The group I was sitting with started chanting my name "Rome Anthony…Rome Anthony!" Bernie Mac said "who the hell is Rome Anthony?" I stood up and he quickly said "Tony Rome get yo' ass up here!" That was the day my comedy career started. Bernie Mac mentored me in my early years, and once you get a taste of instant applauds, I slowly moved away from theater and pursued my comedy career.

GO BANG! Magazine: How would you describe your style of humor?

Rome Anthony: Being raised by a single mom, I was told all day, every day to be more observant." So that would describe my comedy style…observation with a twist of animation.

GO BANG! Magazine: What do you think sets you apart from other comedians?

Rome Anthony: In the comedy world, jokes are stolen often, but on the other hand a premise belongs to no one. We laugh at the same things. Why…because we, on a larger scale, we experience the same things (premise.)

I say all that to say that my jokes and routine are done in a way where no other comedian would or could copy. 25 years ago, I started doing gay jokes, not like other comedians, where they talk about gays. I brought up the subject while transforming into a gay person.

To this day my audience leaves my show asking the question (is he?) For about 20 years I was the go to comic who could play the gay character with conviction. Since the LGBTQ movement and we now have LGBTQ comedians my phone no longer rings.

GO BANG! Magazine: You've branched out from comedy and have moved more into film/video production. Can you tell the readers about what you're working on?

Rome Anthony: I'm always writing TV sitcoms and trying to move them forward. My background is television broadcast and acting, and when I write jokes, they come with scenes ready to be recorded.

GO BANG! Magazine: In conclusion, the COVID-19 pandemic has caught the world off guard. How are you dealing with it?

Rome Anthony: So while we are stuck in the house, I have picked several other writers to help me polish my scripts and bring them to life.

YOU CAN FOLLOW ROME ANTHONY:
Instagram @RomeAnthony50
Facebook: @ComedianRomeAnthony




Pierre A. Evans is a freelance writer of Entertainment, Music, Art, Culture, Fashion and Current Events, and previously for SoulTrain.com, NDigo.com, ChicagoDefender.com, EmpireRadioMagazine.com, and UrbanMuseMag.com, an author, singer/songwriter, actor, model, poet, dancer, and DJ. He is also the Owner of Pinnacle Entertainment Productions and the Owner/Publisher of GO BANG! Magazine. Follow him on Facebook @Pierre Andre Evans, Twitter @Playerre, and on Instagram @Pierre_Andre_Evans.