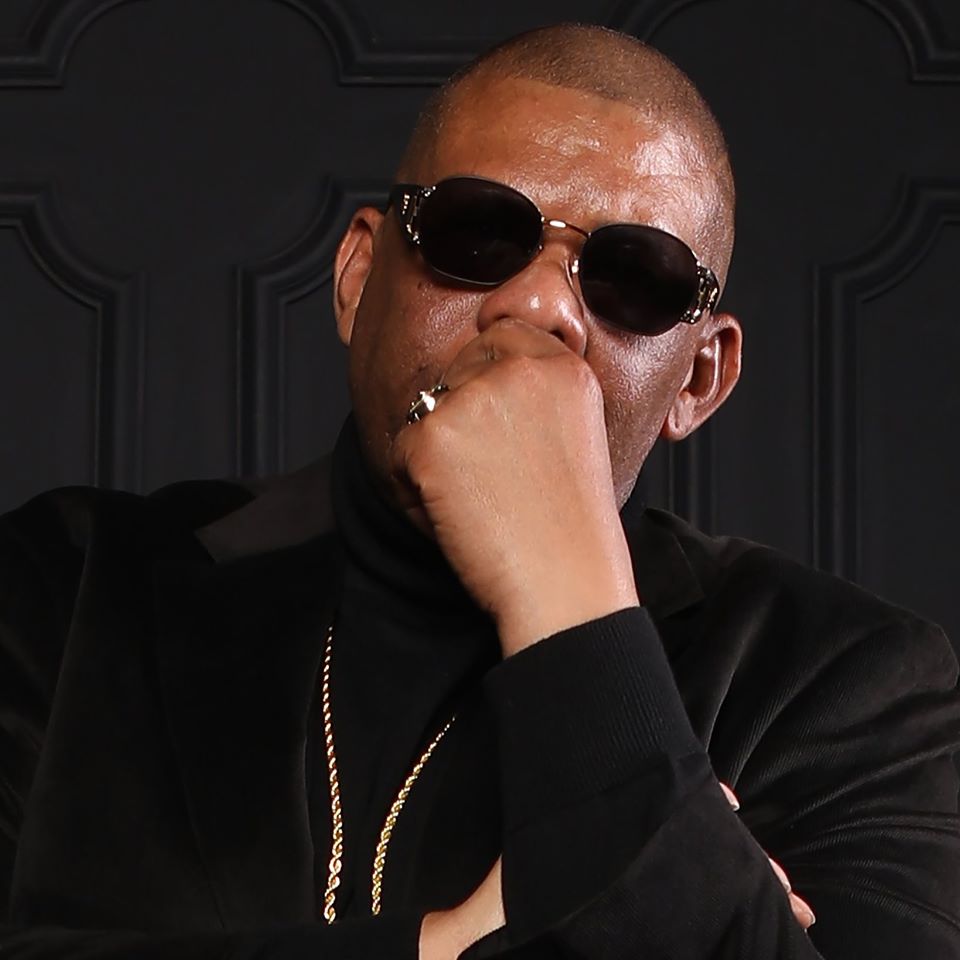 What does Micheal Jackson, Lenny Kravitz, Crystal Waters, Erykah Badu, Martha Wash and Ultra Nate' all have in common? All of them have been produced by Teddy Douglas.

The Baltimore native DJ/Producer began his DJ career professionally in 1983 at the hottest clubs in Baltimore D.C. area. While traveling around the globe to DJ booths from famed Yellow in Japan to Ministry of Sound, Teddy Douglas continues to wow his hometown audiences at the legendary club Paradox in Baltimore. The long running "Salvation Party" is 14 years strong.

Recently, he teamed up with long time collaborators DJ Spen and Karizma for the bi-annual party called "Respekt" at the Paradox. Teddy Douglas is also a key figure in the development of the Baltimore "House" Sound. In 1985, he met Jay Steinhour and Thommy Davis who later went on to form The Basement Boys Production Company. The Basement Boys have produced countless dance classics like the 1991 gold single "Gypsy Woman" (La Da Dee, La Da Da), which has been sampled to this day by everyone from R&B Gospel duo Mary Mary, to Pitbull, to T.I. in 2006.
In the mid 90's, Teddy Douglas and Jay Steinhour opened Basement Boys Records. The label is responsible for club anthems from Teddy Douglas featuring Francesso "The Violin", Jasper St. Co. featuring Ann Nesby, Those Guys, and countless others from Kenny Bobien, Taja Seville and more. In 2012, the label relaunched with Mudfoot Jones.

In 2006, Teddy Douglas started his own label, Save your Soul Records, which produced Margaret Grace, and the 2013 Teddy Douglas project featuring Maysa, Marcel, Natalie "The Floacist", and The P-Funk Horns.

GO BANG! Magazine: When and how did you first get an interest in being a DJ?

Teddy Douglas: My interest began as a DJ as a high school senior, in 1982. Already a massive record collector, I was a part of a crew that snuck into the most famous nightclub in Baltimore, "Odell's." That was the inspiration that lead me to wanting to be a DJ. The resident jock was Wayne Davis. My first gigs were mainly at house parties. I joined a DJ crew that did private events, etc. That is when I knew I had something special. Soon after high school, I landed a gig at a bar called "Hats." This was where I learned how to program records.

GO BANG! Magazine: What influence, if any, do you feel you have brought to House music and how has House music influenced you?

Teddy Douglas: The influence I feel like we brought to House music is live instruments. Ultra Nate's "It's Over Now" had a live sax player on it, a heavy bottom and gospel influenced lyrics. House music has not influenced me, but it has changed my life.

GO BANG! Magazine: You've had the opportunity to travel around the world, in the name of House. How would you describe House's acceptance in other countries, in comparison to here in the States?

Teddy Douglas: Wow, it is like the disco era that was here in the states, late 70's into the early 80's. (There) Everyone's excited to come out and dance until 6am in the morning. Here in the states, that does not happen much anymore.

GO BANG! Magazine: When did you know that you wanted to be a producer?

Teddy Douglas: The day I knew I wanted to be a producer is after doing two live shows to promote our first record on Jump Street Records entitled "Love Don't Live Here Anymore." I was the lead singer. (lol) I sang the demo, the record company loved it, and insisted that I sing the record. After doing two shows, we knew that we needed to find singers to sing the songs, and the production company was born.

GO BANG! Magazine: Over the years you morphed from being only a DJ. You've accomplished great success as a producer. You've worked with many icons in the music industry as well, including Micheal Jackson, Lenny Kravitz, Crystal Waters, Erykah Badu, Martha Wash and Ultra Nate." Please describe what it felt like to produce songs for artists of this high caliber?

Teddy Douglas: I feel incredibly grateful. I feel really proud to have discovered two dance music icons in Ultra Nate and Crystal Waters.

GO BANG! Magazine: After working with such high ranking artists over the years, are there any other artists, current or classic, that you would love to work with?

Teddy Douglas: Oh wow! There are two artist that I would love to work with, Chaka Khan and Patti Labelle.

GO BANG! Magazine: The Basement Boys primarily consists of yourself and Jay Steinhour. How did you guys meet and why did you decide to form a company?

Teddy Douglas: The original members are Jay Steinhour , Thommy Davis and myself. After Thommy left the company in the early 90's, Dj Spen joined the production company, and then Karizma. These days on the road, Karizma and Spen are often with me .

GO BANG! Magazine: Having two international music industry moguls working together has got to be an exciting venture. How does the individual notoriety of each of you complement each other and enhance your business?

Teddy Douglas: Well from day one, we all have roles. I am mostly the creative concept person and Jay runs a lot of the business. So I would say we complement each other very well.

GO BANG! Magazine: What are the Basement Boys currently working on?

Teddy Douglas: Right now, we have an LP coming out, "Monday Night Studio Sessions." It's a compilation of artists that performed at my Monday Night Studio Sessions @ Rockwell, an event here in Baltimore. Every first Monday, we feature an artist to join my partner Dj Tanz and the band, Davon McCoy and Charles Dockins, for a jam session that is unique and super fun!!! (We're) also working on a project for Quantize Label called "Baltimore Philadelphia International," a collection of Philly Tunes performed by Baltimore artists.

GO BANG! Magazine: In conclusion, the COVID-19 pandemic has caught the world off-guard. How are you dealing with it?

Teddy Douglas: For sure wow! All of my gigs have been cancelled. My studio sessions have been postponed. I am dealing the best way possible. I want to stay creative, so I am working in my home studio for now.

You can follow Teddy Douglas on Facebook @TeddyDoulas, Instagram @djteddydouglasemail or follow The Basement Boys on their website www.BasementBoys.com.
For bookings contact Dan Kiely Dan@connectedtalent.com



Pierre A. Evans is a freelance writer of Entertainment, Music, Art, Culture, Fashion and Current Events, and previously for SoulTrain.com, NDigo.com, ChicagoDefender.com, EmpireRadioMagazine.com, and UrbanMuseMag.com, an author, singer/songwriter, actor, model, poet, dancer, and DJ. He is also the Owner of Pinnacle Entertainment Productions and the Owner/Publisher of GO BANG! Magazine. Follow him on Facebook @Pierre Andre Evans, Twitter @Playerre, and on Instagram @Pierre_Andre_Evans.