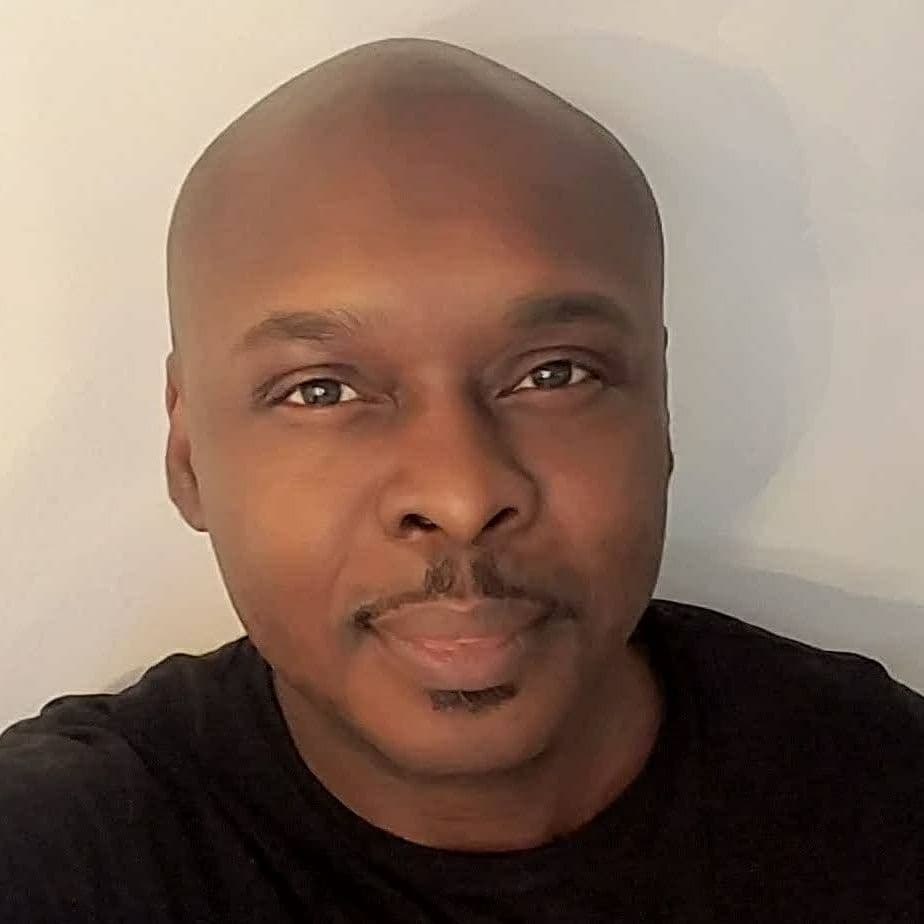 Despite its humorous context, breaking into the comedy industry is no laughing matter. After experiencing the difficult politics of the funny business for himself, stand-up comedian, Darrick Jones, decided to take matters into his own hands. Inspired by his personal struggles within the field, he created an accessible platform for comedy s newcomers,
Darrick s Personal Battle with Comedy s Politics
Despite the fact that Darrick worked for Chicago s public transit system, he has always been a comedian at heart. Every morning, he would entertain his co-workers with jokes and anecdotes, creating a light and amusing atmosphere that everyone enjoyed. During this time, he was often told that he d missed his calling, but realized that this was not the case. He hadn t missed it. It was still waiting for him. After seventeen years with the Chicago Transit Authority, he took a risk, and quit his job to pursue comedy full time.
Upon entering the business, Darrick discovered that it required much more than the courage to stand on a stage and tell jokes (though this was a challenge in itself). New comedians also had to face the industry s strict hierarchies. According to Darrick, it s a common practice for venues to skip over the names of new comedians, giving coveted performance spots to those who had been in the industry much longer. This made it extremely difficult for Darrick to make a name for himself, and after a frustrating run on the circuit, he decided to call it quits.
A New Place for Comedians
For about two years, Darrick stayed away from the industry. But, in the end, he couldn t leave it behind. The joy he got from making people laugh and the way they relaxed as he turned real, culturally-infused anxieties into hilarious stories, was impossible to ignore. So, he decided to change the way the field operated, and created his own platform for stand-up. Not only that, but he made sure it was targeted towards new comedians, allowing them to enter the business without fighting through all of the politics he d witnessed himself.
Darrick believes that everyone can be extraordinary as long as they keep moving forward. Great things come to anyone willing to persistently pursue their passion, and if he can help provide a space for that passion to be displayed, he will. His Naughty Comedy Showcase and now Kill the Crowd Comedy Showcase is exactly that. It s an arena in which emerging comics can perform, without the fear of being replaced by bigger name comedians.
Darrick host Free Showcase/Open Mics thru out the month where you can see comedy in it's rawest form, from this he brings you the Fantastically Funny Kill The Crowd Comedy Showcase! Showcasing the best of Comedy's Up and coming Talent!
Search #DarrickJ #DarrickjComedy #NaughtyComedyShowcase #LaughsInLakeview #KillTheCrowdComedy #LeadersOfTheNewSchool
GO BANG! Magazine: Where did you grow up and spend your childhood?
Darrick J.: I grew up on Chicago's southeast side. The neighborhood changed from Polish to Black and Latino. This was in the 70's, and we were the second Black family to move in on the block.
GO BANG! Magazine: How did you get started in comedy?
Darrick J.: How I got started in comedy? That's a perception question. I would say I've always been a comic since grammar school, but for the sake of this article, I got started like comics do, by going to "Open Mics" and trying to get noticed and practicing. I would go to the famous "Jokes and Notes" off 47th and King Dr. in Chicago. That's where I got my first experiences in the Comedy scene.
GO BANG! Magazine: How would you describe your style of humor?
Darrick J.: I have a very energetic, in your face, clever, while delivering a message and being personable style. My style of stand-up is more of a conversational, storytelling style.
GO BANG! Magazine: What do you think sets you apart from other comedians?
Darrick J.: Never thought of it, but I would say that Im about taking the audience on a ride, a journey. Certain parts of my set are to be listened to until I hit you with the punch line. My sets are interesting, with a funny twist. Each night is different because each crowd is different. I like to start organically, and then go into my sets. Objective for me is for the audience not to know where my sets start, but we are having a long conversation, and they are in on it..
GO BANG! Magazine: The politics of the comedy circuit left a bad taste in your mouth. Please describe your past experiences in the comedy club scene.
Darrick J.: Starting out in comedy there were a lot of cliques. No one would give the new person a chance to fail unless you were recommended by someone who was in the "in crowd" it seemed. I saw people that would come, week after week, and not get a chance to go up. I was one of them. I didn't know anyone. I didn't know anything about comedy, just knew it was what I was suppose to do. After that experience, I stopped for two years until I made up my mind to try it again in 2014! It was brutal, with little to no assistance for the new comers. (There was) a lot of what I would call comedic hazing, if you didn't do well, coming from the other comics. These experiences were a blessing. It gave me the platform to build one, that I saw was much needed, one that I still have and continue to build today.
GO BANG! Magazine: What advice would you give to an aspiring comic trying to break into the comedy world?
Darrick J.: Find out who you are on stage and don't be afraid of it, trust in it and trust in yourself! Everyone will give you advice; take from that advice what you can use to benefit you, and anything else, put it to the side. No one knows your journey but you. Live in it and embrace it. Everything else will come!
GO BANG! Magazine: You're a business man as well. You have branched out into business, giving up-and-coming comics a platform to perform. Tell us about your comedy showcases.
Darrick J.: All of my Showcases are based on my basic premise; you can't be great, unless you help someone else be great. The first show that I created in 2014 was called "The Naughty Comedy Showcase." I basically used the same five comics every show, and it was a once a month. By doing that show, it opened up other opportunities.
I was able to get rooms to run a once-a-week "Open Mic." That's where "Laughs In Lakeview" was born and has been running for about four years now. We are at Shakers on Clark, 3160 North Clark Street in Chicago, every Monday 8 pm, FREE! Here we do what is called "joke development." If you want to get into comedy or you are a seasoned comic that needs to practice your sets, this is the place. This "Open Mic" is my spring board for my once a month showcase called "Kill The Crowd Comedy Showcase," where I have the best comics from Chicago and the Midwest, come and showcase their comedy for Chicago! What makes these shows different, is the variety that I showcase. I am the host for all of these events and they all can be found on Eventbrite.
GO BANG! Magazine: What comedians do you admire and/or inspire you?
Darrick J.: When I got into comedy, I didn't study comedy or was a comedy buff. When I decided in 2014, that's what I was doing, I started looking at comedy to see how it's done. The people I most identify with are Patrice Oneal and Dave Chappelle. I say them because it wasn't just about their comedy, but the journey they took to be who they were.
GO BANG! Magazine: What are you currently working on at this time, that you can tell our readers to be on the lookout for?
Darrick J.: Currently, because of the Coronavirus…NOTHING! JUTS KIDDING!! Be on the look out for" Kill The Crowd Comedy Showcase" coming to Shakers On Clark St., 3160 N. Clark Street in Chicago, as soon as we get off punishment!
GO BANG! Magazine: In conclusion, the COVID-19 pandemic has caught the world off guard. How are you dealing with it?
Darrick J.: I'm doing my part by staying in the house and keeping with social distancing. We really must think of others at times like this…
Follow him on Facebook:
Darrick Jones Instagram DarrickJComedy Twitter @Darrick913
Video Link: https://youtu.be/mGAJpg4fKyk
Pierre A. Evans
Freelance Writer; Contributing Writer – Soultrain.com, Ndigo.com, EmpireRadioMagazine.com, UrbanMuseMag.com, and TheSOULetter.com; Singer/Songwriter; Actor; Model; Poet; DJ; TV Booking Agent – Chicago Talent Factory; TV Host – A Taste of Theater; Host – A Taste of Theater Festival; and Owner of Pinnacle Entertainment Productions. You can follow me on Facebook or on Twitter @Playerre, and on Instagram @ pierre_andre_evans