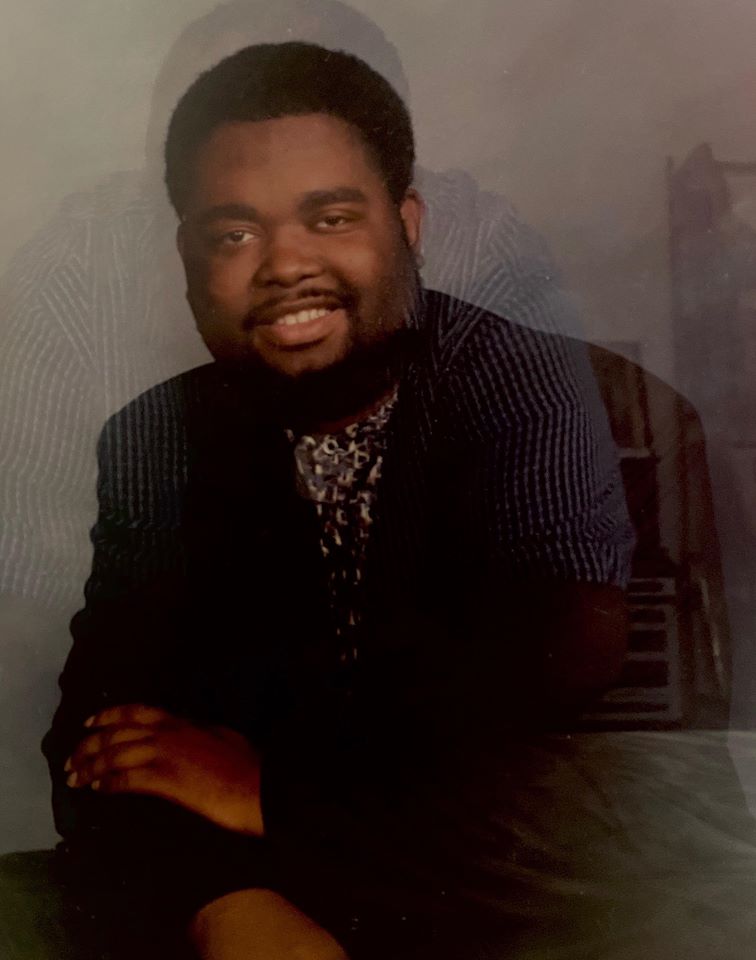 A.J. started photography at an early age, encouraged by his mother who was always the photographer for the family. While in high school, he studied photography and learned how to do it manually. Then a few years later, he took Photography courses at Robert Morris College. He got creative with it and made photography his new hobby.

After graduating, A.J. entered the media field and covered former President Barack Obama's last speech, as part of the media team. This was one of his biggest accomplishments, thus far. He also took beautiful images of the city of Chicago and made it into art.

He's also an entrepreneur, being the owner of A.J. Photography. The company's mission is creating special images that can be marketed to any agency in the world. They create artistic black & white or color images. Every shot at A.J. Photography is meant to capture a unique and high quality image.

A.J. also creates websites. He needed a place to showcase his photographic works, so he created a site and posted all of his great photography images. In addition to that site, he has an online magazine site, Still from the Soul magazine (SFS Magazine). SFS is a magazine for photography, art, as well as interviews with people that you may or may not be familiar with. The magazine originated as a college project, but wound up as a new career.

But that's not all that A.J. does. He's also a painter and painted a mural in the basement of what was formally known as Robert Morris, but is currently known as Roosevelt University.

A.J. has received an acknowledgement award for all of his hard work and artistic shoots, and has been recognized as one of the best media photographers in Chicago.

GO BANG! Magazine: What is it about photography that interests you?

AJ Jones: I like the imagery, the way the person looks, and the reactions that I get when the images develop.

GO BANG! Magazine: When selecting a subject to shoot, what are you specifically looking for?

AJ Jones: The person must be coachable, very attentive and look good. They must also have a great smile and be willing to work hard because you always want a great result.

GO BANG! Magazine: What is your favorite type of photograph to take and why?

AJ Jones: I like black and white best because it gives you the real essence and texture of the subject. That's what you are looking for in photographs. Color photos sometime don't give you everything you are looking for, as a photographer. I want the raw and the essence of my subject.

GO BANG! Magazine: How did you get the opportunity to become part of the media team covering Barack Obama and how did that experience make you feel?

AJ Jones: I reached out to the White House and requested to be part of the media team that was covering Obama's last speech. The experience was something that I will never forget in this lifetime. I got a chance to meet and see all of the newscasters and stars from around the world.

When I shot the images, it didn't look like my images came out as good as they did. But, when I dropped them on the computer the images came out beautiful. I was so excited that I wanted to print each and every one of them, but I had decided to put them into a collage and print them.

GO BANG! Magazine: Have there been any other important times in history, since Barack Obama, that you were able to capture incredible images? If so, please describe those times.

AJ Jones: Some of my photographic highlights include when Harold Washington got elected as the first Black Mayor of Chicago, the Taste of Chicago festivals, the Chicago Gospel Festivals, and Chicago radio station WVON's concert last year. I got the opportunity to photograph several stars.

GO BANG! Magazine: Your self-published online magazine, Still from the Soul, showcases creative people. How do you choose which individuals to showcase and to interview?

AJ Jones: Well, I look for people who most people don't really know and don't know too much about, like Pierre A. Evans. We will be interviewing him soon for the magazine. He is a phenomenal person on paper, but when you see the person in action, it's a totally different story. He is a writer, dancer, interviewer, author and entrepreneur who's interviewed a lot of celebrities including me, because I'm on my way to Stardom!

GO BANG! Magazine: Thank you AJ!

GO BANG! Magazine: When did you discover that you had a talent for painting and do you plan to pursue that talent more in the near future?

AJ Jones: Well here is the deal with painting. In college we had an assignment to create a painting that POPPED! So me and my partner at the time put something together. We came up with the creation of a lifetime. The late Dr. Margaret Burroughs (co-founded the Ebony Museum of Chicago, now the DuSable Museum of African American History) told us that she loved the painting and rewarded me with an interview for my magazine, before she passed away some years ago. I was so honored to have the privilege to interview her and it was great. I still have that interview to this day. My painting is in the Roosevelt University Building.

GO BANG! Magazine: What can our readers expect from you in the upcoming years?

AJ Jones: They can expect more beautiful shoots and some of the best articles this side of town (as my granddaddy used to say). If I can't do my best, I should quit.

GO BANG! Magazine: The COVID-19 pandemic has caught the world off guard. How are you dealing with it?

AJ Jones: It's been hard because I couldn't go out physically and get an interview with people or do any photoshoots. It has stopped a lot of things, but it's actually given me time to catch up on things pertaining to the magazine and try to do a photoshoot with my designer.

GO BANG! Magazine: Lastly, on May 25, 2020, George Floyd, a 46-year-old black man, was killed in Minneapolis, Minnesota, during an arrest for allegedly using a counterfeit bill. Derek Chauvin, a white police officer, knelt on Floyd's neck for almost nine minutes while Floyd was handcuffed and lying face down, begging for his life and repeatedly saying "I can't breathe." This incident has caused civil unrest and massive protests across the world. How do you feel about this unfortunate situation and call for police reform due to the horrible treatment of minorities by the police?

AJ Jones: I believe that reform is needed and more honest cops really need to step up to the corrupt cops. But in my opinion, the massacre that swept through this nation was needed to let White America know that Black people are united!


AJ Photography website: https://ajphoto787.wixsite.com/ajphoto7
Still From The Soul Magazine website: https://sfsmagaj.wixsite.com/sfsmag1?fbclid=IwAR2QR890mzkPcD1dAKe6UByJQcUeVx4cjnaANa1OYnRYooG_WlUSt7FzWQA
Facebook @AJPhotography7
Email: ajphotography787@gmail.com OR sfsmagaj@gmail.com




Pierre A. Evans is a freelance writer of Entertainment, Music, Art, Culture, Fashion and Current Events, and previously for SoulTrain.com, NDigo.com, ChicagoDefender.com, EmpireRadioMagazine.com, and UrbanMuseMag.com, an author, singer/songwriter, actor, model, poet, dancer, and DJ. He is also the owner of Pinnacle Entertainment Productions. Follow him on Facebook, Twitter, and on Instagram