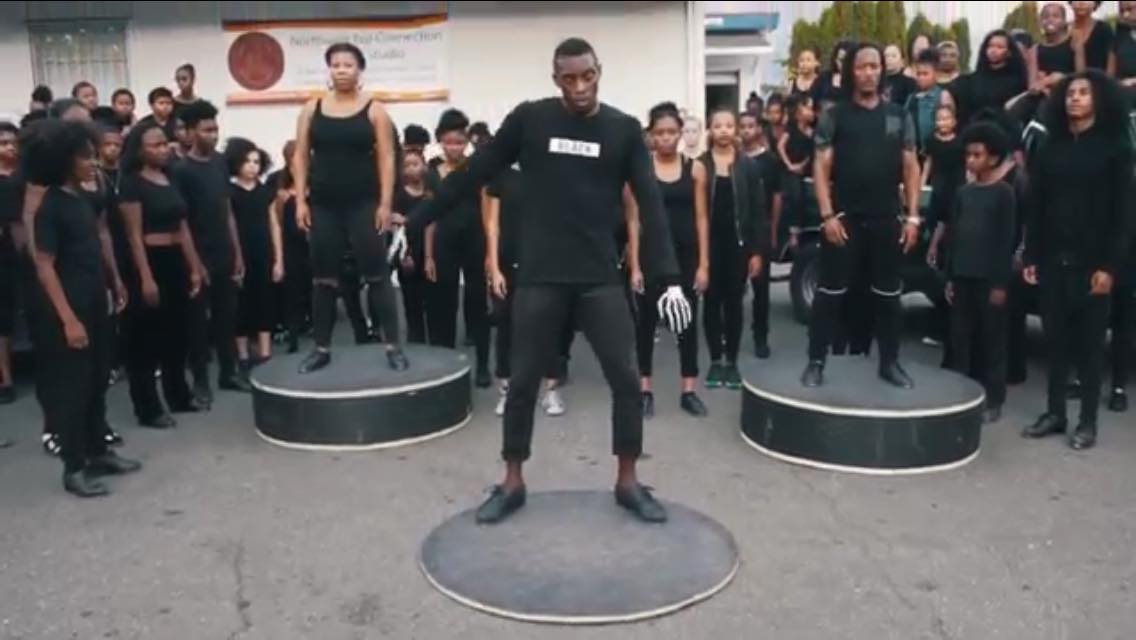 🎥@northwesttapconnection
#SayHisName #SayHerName #SayTheirName
You can view the video here with this link:
https://www.youtube.com/watch?v=Fr-FyI-3wZ0

In 2016, Seattle-based Northwest Tap Connection hip hop instructor Shakiah Danielson created a protest piece that debuted at the 2016 Groovement at Rainier Beach to speak out against police brutality.

This POWERFUL tap dance is a performance honoring the names and lives of victims of color that were killed, many of them at the hands of police officers, due to police brutality. Although the dance was created in 2016 by Northwest Tap Connection's Shakiah Danielson, it is quite timely and relevant to the times we are going through now.

It takes place outside, with three main performers on small raised stages, surrounded in a semi-circle by the other tap dancers. Others are on top of cars and pickup trucks. It reminds you are a traditional African dance being performed by a tribal unit on their land.

Throughout the dance they chant the names of slain individuals, followed by "say his name" or "say her name. The chorus of the hymn is "Hell You Talm Bout", a play on the phrase "What the hell are you talking about?" This is a song recorded by recording artist Janelle Monae.

Young men and women, as well as small children are featured throughout the tap dance video, which ends with two older women dancing in a traditional African style.

This is yet another peaceful demonstration to protest the current state of America and the world, which has had enough of black and brown people getting killed by WHITE police officers, due to police brutality.

Civil unrest has returned across the world ever since the weekend of May 30th, 2020, following the horrific videoed killing of George Floyd, by knee, by a Minnesota police officer.

Northwest Tap Connection is a social justice studio located in the heart of south Seattle and has been committed for years to bridging the gap for children of color under the direction of Miss Melba Ayco.
Song: Janelle Monae & Wondaland Music – "Hellyoutalmbout"
Dancers: Northwest Tap Connection – @nwtapconnection
Choreography: Shakiah Danielson – @mzshakiahmc
Featured Instructors: Alex Jackson, LaTwon Allen, Shaina Proctor, Ahmen Taplin, Lakema Bell
Film & Edit: Genki Kawashima
Pierre A. Evans is a freelance writer of Entertainment, Music, Art, Culture, Fashion and Current Events, and previously for SoulTrain.com, NDigo.com, ChicagoDefender.com, EmpireRadioMagazine.com, and UrbanMuseMag.com, an author, singer/songwriter, actor, model, poet, dancer, and DJ. He is also the owner of Pinnacle Entertainment Productions. Follow him on Facebook, Twitter, and on Instagram